Mountain cherry blossoms at the base of a sheer rock wall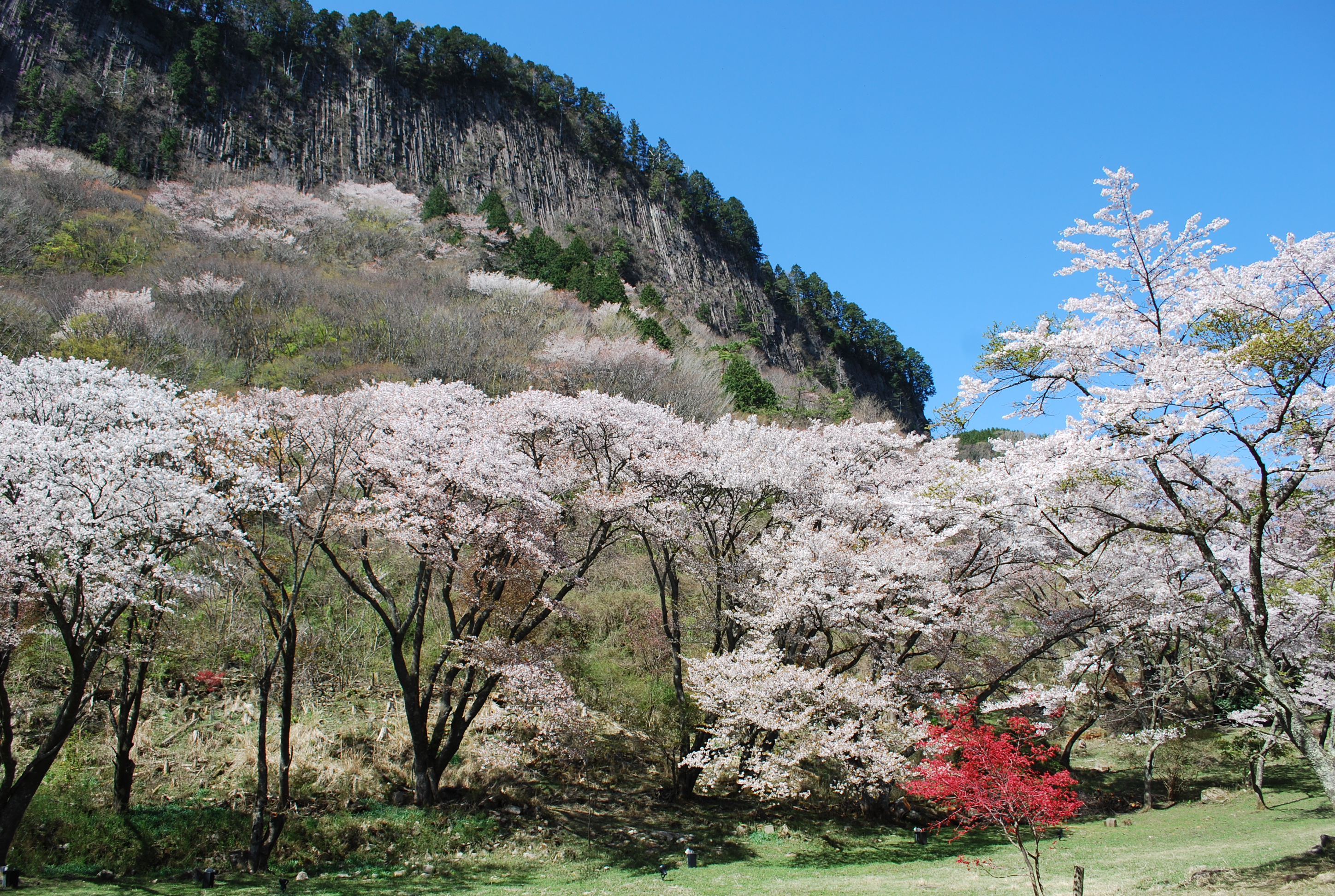 Declared a National Natural Monument in 1959, Byobuiwa is a unique and scenic rock formation located in Soni Village. The name means 'folding screen rock' in Japanese. The entire formation is 868 meters (2,850 feet) high and 2 kilometers (1.25 miles) wide, and the sheer cliffs themselves soar to 200 meters (650 feet) in height.
About 100 years ago, forward-thinking villagers planted 300 Yamazakura (mountain cherry blossom) trees at the bottom of the rock wall, so that their grateful descendants could enjoy the resulting scenery. Amazing views can be enjoyed today from a park at the base of the cliffs. Yamazakura bloom slightly later than regular cherry blossoms, and the peak time for viewing is the middle or end of April – the latest in the Kansai region. During that season, both the cliffs and cherry blossoms are illuminated at night, creating a one-of-a-kind sight.
Autumn is also a wonderful time of year to visit Byobuiwa. The contrast of the blazing colors of the fall foliage against the rock wall is truly splendid.
Address
Nagano, Soni Village, Uda-gun, Nara-prefecture
Parking
Available
Fee
200 yen as maintenance fee
Byobuiwa Sheer Cliffs = 屏風岩