Last Updated on November 22, 2019
Had enough in exciting and busy cities in Kansai? Now it's time to soothe your soul. Why don't you escape from the crowd to connect with nature in ENN area?
Please note that the event may be canceled in case of inclement weather.
Akame 48 Falls Illumination & Bamboo Lanterns
November 2nd-24th
4:30 pm - 7:00 pm
Bamboo lanters are illuminated on weekends.
Entry Fees: 500 yen/adult, 250 yen/child (15 years and under)
Public Transportation: Take the Kintetsu-Osaka line to Akameguchi station (赤目口), then take a bus to the entrance of the falls, Akametaki (赤目滝). Night buses run during the illumination period.
• Departs Akameguchi Station at 4:25 pm, 5:25 pm, and 6:20 pm
• Departs Akametaki at 5:30 pm, 6:00 pm, and 6:30 pm
Location: 861-1 Akame-cho, Nagasaka, Nabari City, Mie Prefecture (Map below)
More details: Akame 48 Waterfalls
Murou-ji Illumination
November 9th, 10th, 16th, 17th, 22nd-24th, 29th-December 1st
5:00 pm - 8:00 pm
Please enter by 7:30 pm
Admission Fees: 500 yen/adult, 300 yen/child
Public Transportation: Night buses run between Muroguchiono Station and Murou-ji during the illumination period (except for Nov 29 - Dec 1).
Departs Muroguchiono Station at 4:25 pm, 5:25 pm, and 6:20 pm
Departs Murou-ji at 5:55 pm, 6:50 pm, and 7:50 pm
Location: 78 Murou, Uda City, Nara Prefecture (Map below)
More details: Murou-ji Temple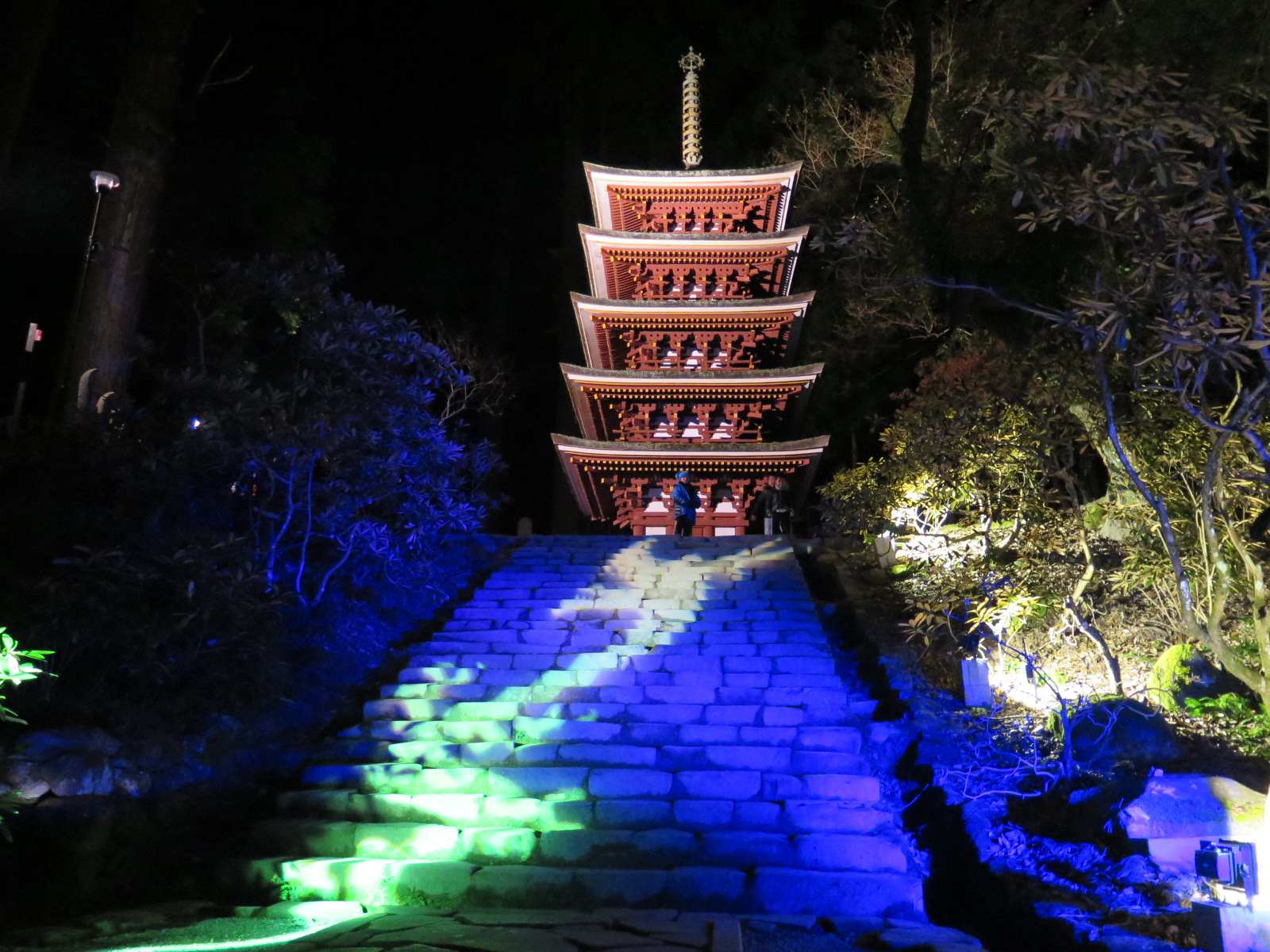 Soni Highland Yama Akari Illumination
September 14th - November 24th, Sunset - 9:00 pm
Access: From Kintetsu Nabari Station, take the bus bound for Yamagasunishi and get off at Taroji stop and walk 45 minutes. Buses to Soni Highland are available in October and November.
More details: Soni Highland
Link: Visit Nara
Soni Highland 1-day Trekking and Fantastic Sunset in Autumn
Download: Soni Village Digital Pamphlet (EN / CN / KR / FR)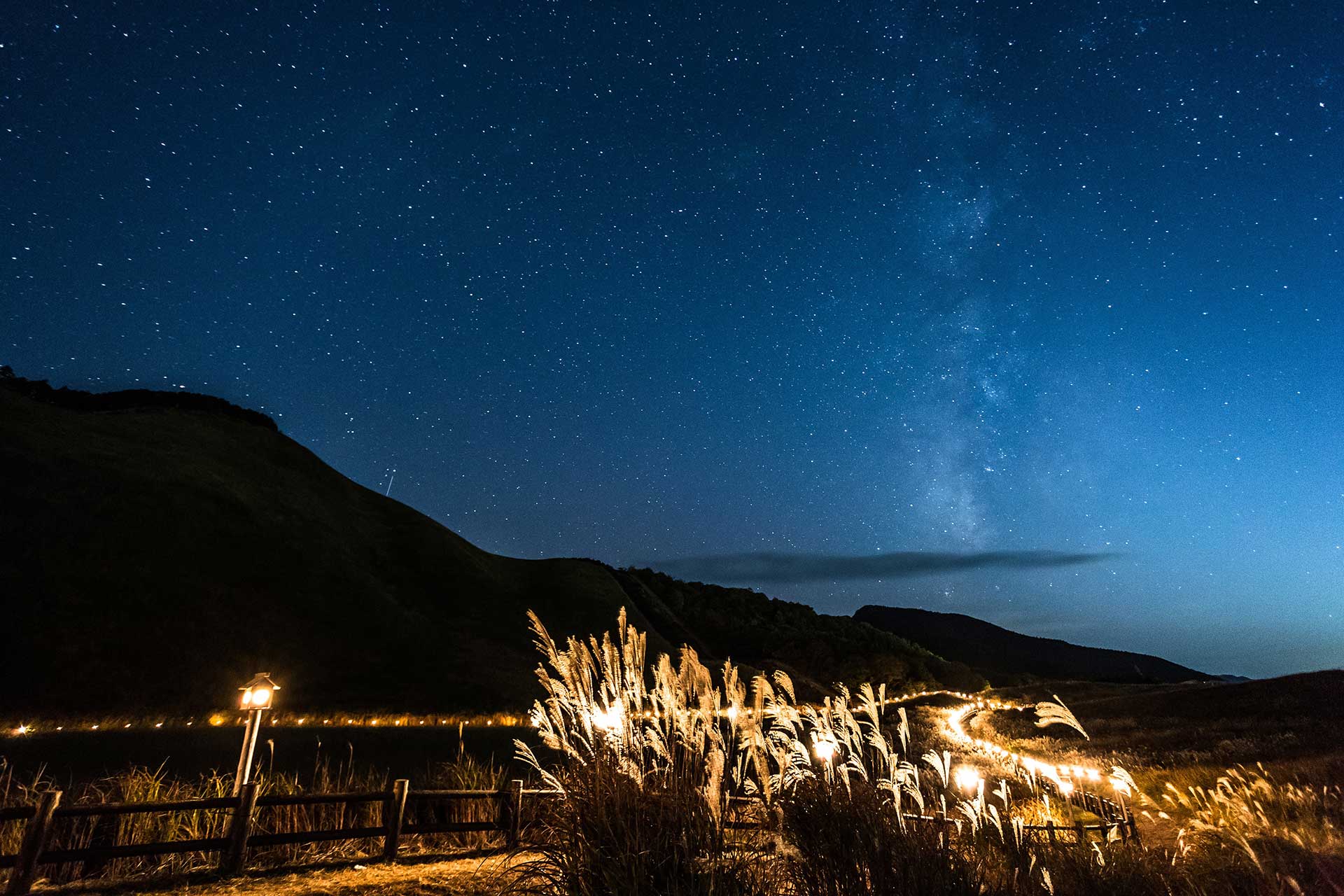 Murou Art Forest Illumination
October 18th-20th, 5:30 pm - 8:00 pm
Bring a flashlight with you as it is dark around the park.
Location: 181 Muro, Uda City, Nara Prefecture (Map below)
More details: Murou Art Forest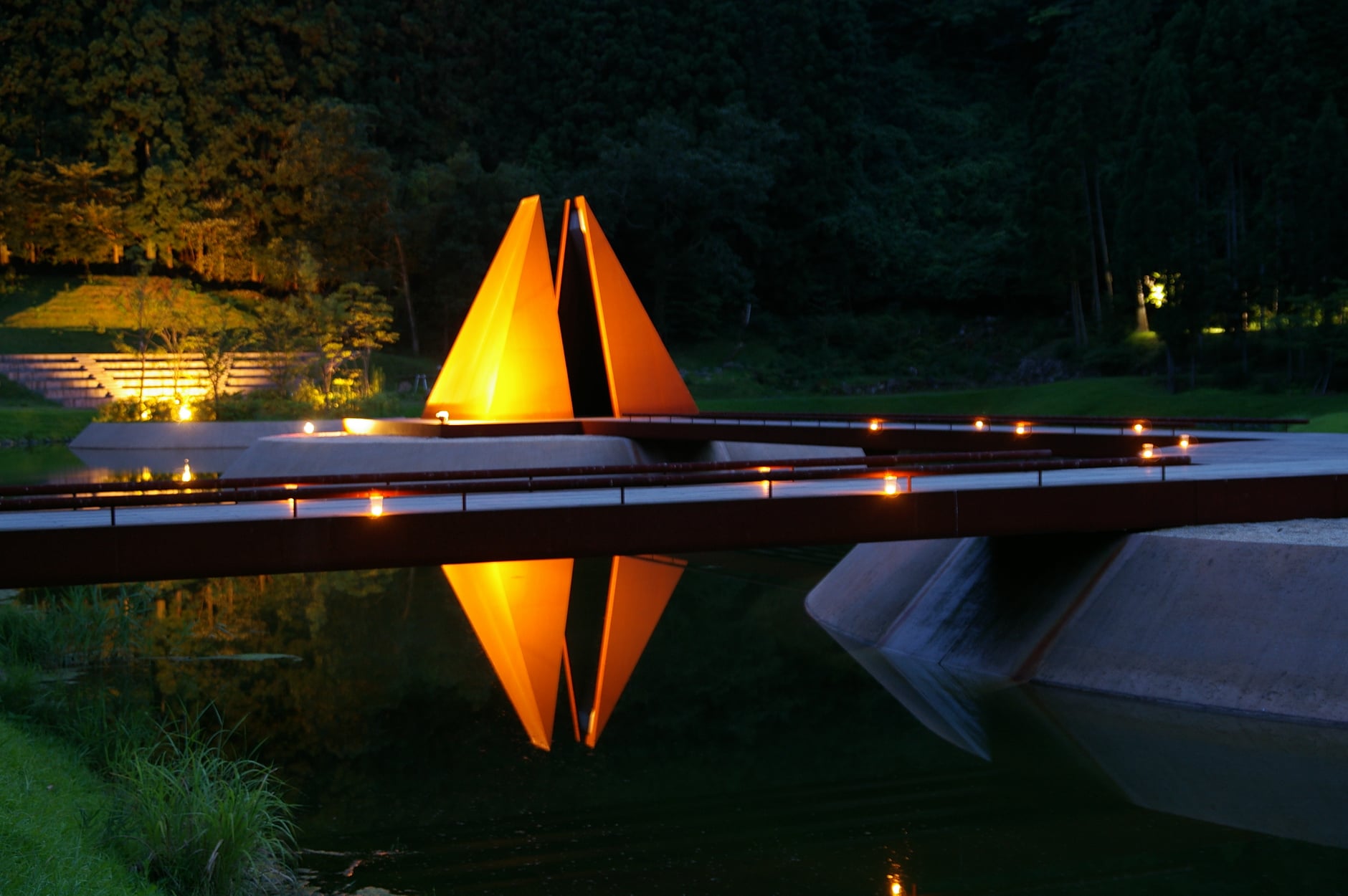 Nageshi-no Falls Illumination
September 6th- 8th, 6:30 pm - 9:00 pm
There will be performances such as taiko drumming, bands, chorus, etc.
Location: Takino, Higashiyoshino, Yoshino District, Nara Prefecture (Map below)
Link: Higashiyoshi village official website (Japanese)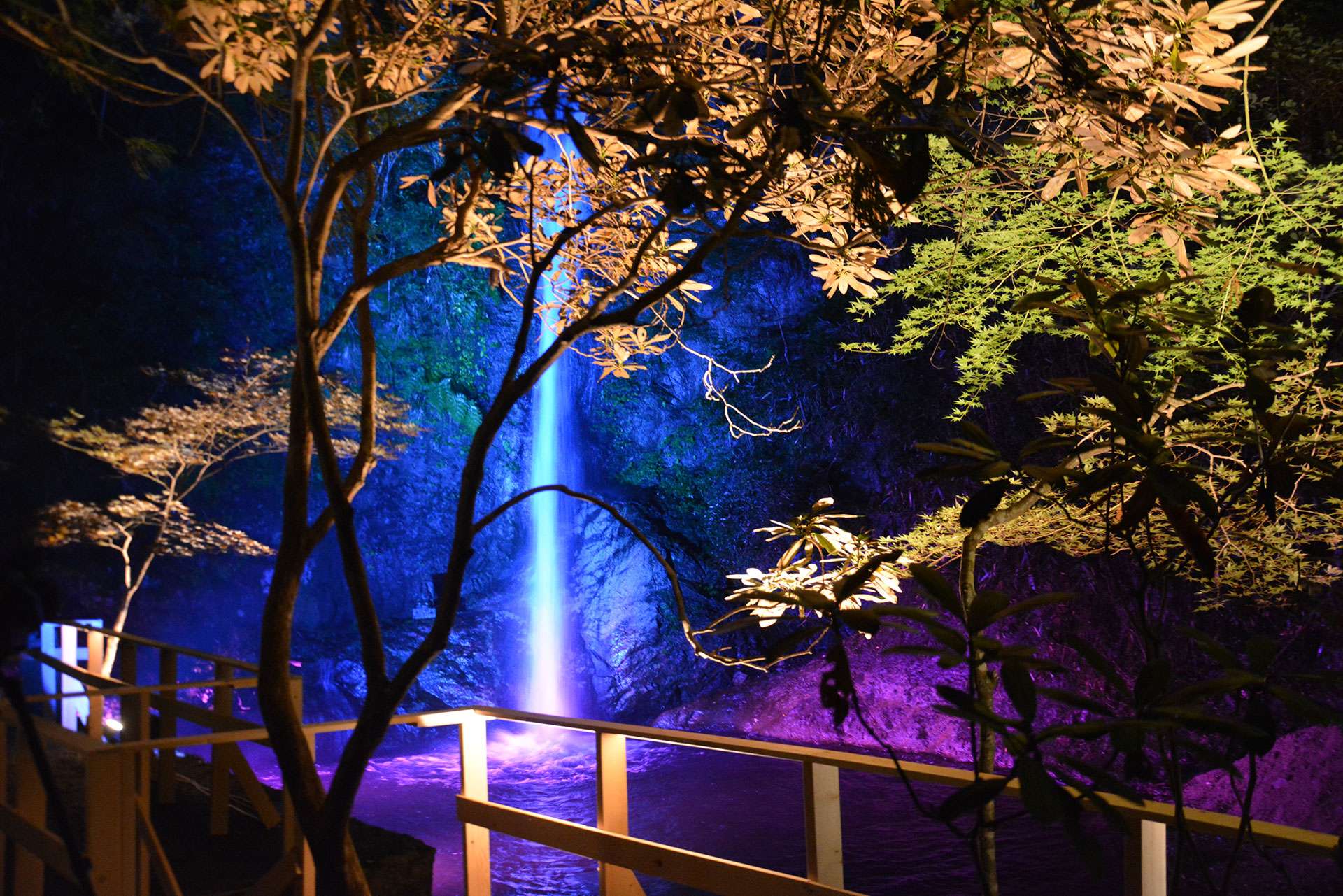 Uda-Matsuyama Illumination
August 22nd - 24th, , 6:00 pm - 9:00 pm
Access: From Kintetsu Haibara Station, take a bus bound for 'Ouda' and get off at the final stop 'Ouda'. Uda-Matsuyama area is within a walking distance of the bus stop.
More details: Uda-Matsuyama Summer Night Illumination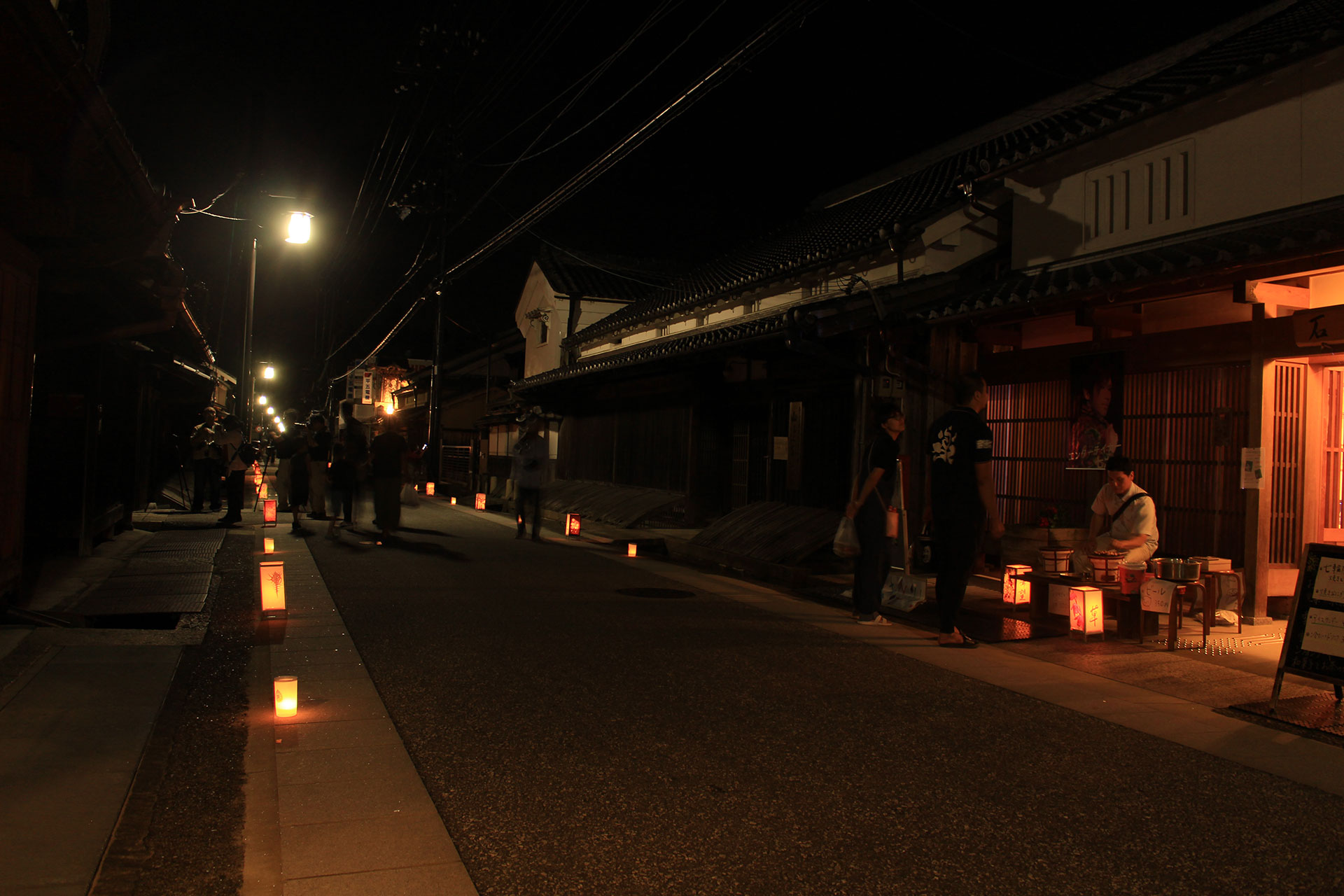 Night Sheep at Mee Mee Farm
July 14th, August 18th, September 15th, 22nd
7 pm - 9:30 pm
Location: Kitano, Yamazoe-mura, Yamabe-gun, Nara Prefecture (Map below)
About Mee Mee Farm: Mee Mee Farm