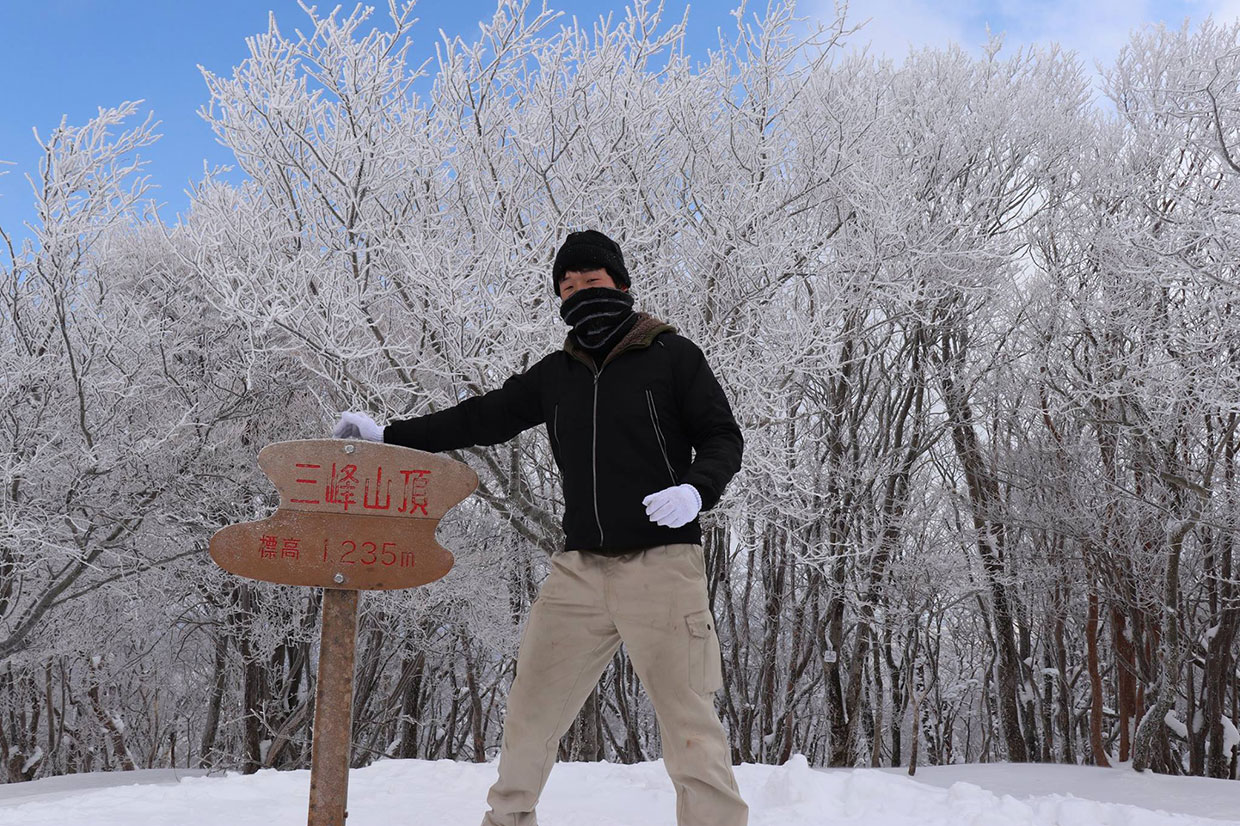 Mt. Miune Rime Ice Festival is held on Saturdays, Sundays, and national holidays during the mid-winter every year, usually from the second weekend of January through the last weekend of February. There are some food and drink stands at the trailhead, and the shuttle bus called "Rime Ice bus" runs from/to Haibara station during the festival.
After descending the mountain, how about stopping by a hot spring, Mitsue Onsen "Himeshi no Yu" to warm up your cold body (shuttle bus available).
Mt. Miune is 1,235m high. It takes approximately 4-5 hours to climb up and down the mountain. Prepare the proper clothing and footwear (You will need crampons).
Dates & Times
Saturdays, Sundays, and national holidays from January 22 to February 20, 2022.
1 pm to 4 pm
Venue
Mitsue Youth Travel Village (trailhead)
1790 Kozue, Mitsue Village, Uda-gun, Nara Prefecture