Retreat from the heat and enjoy beautiful illuminated nature on a hot summer night. Here are illumination evens in ENN area. Why don't you escape from the crowd to connect with nature? If you are in Kansai, check the following calendar.
Nageishi-no Falls illumination
July 13th-15th, 7pm-9:30pm
July 13, from 7pm : Japanese taiko drum concert
July 14, from 7pm : Multiple music concert
Address : Takino, Higashiyoshino, Yoshino District, Nara Prefecture (Map below)
Link: Higashiyoshi village official website (Japanese)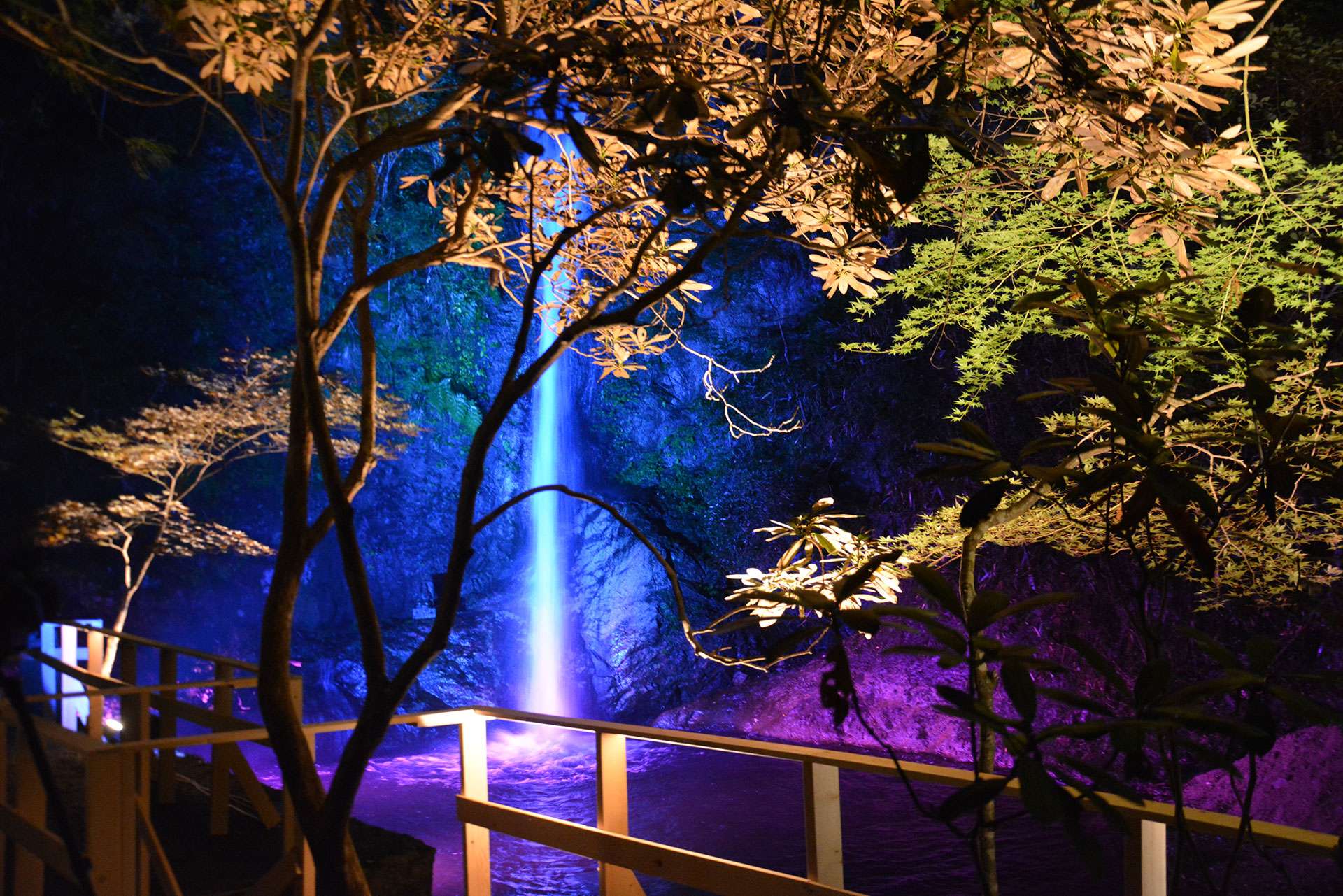 UDA Sky Lantern Festival
July 22nd, from 3pm
Come by 2pm if you wish to launch your own lantern
Venue: Uda City Haibara Sougou Taiikukan (宇陀市立榛原総合体育館/Uda City Haibara General Gymnasium) and its athletic ground (Map below)
Details: https://enntourism.com/2018-uda-sky-lantern-festival/
Nabekura Valley Illumination
August 1st-20th
Address: Ōshio, Yamazoe-mura, Yamabe-gun, Nara Prefecture (Map below)
Details: https://enntourism.com/spots/forest-park-konoyama/#nabekura
* Since it is LED solar lighting, they may not light up in case of inclement weather.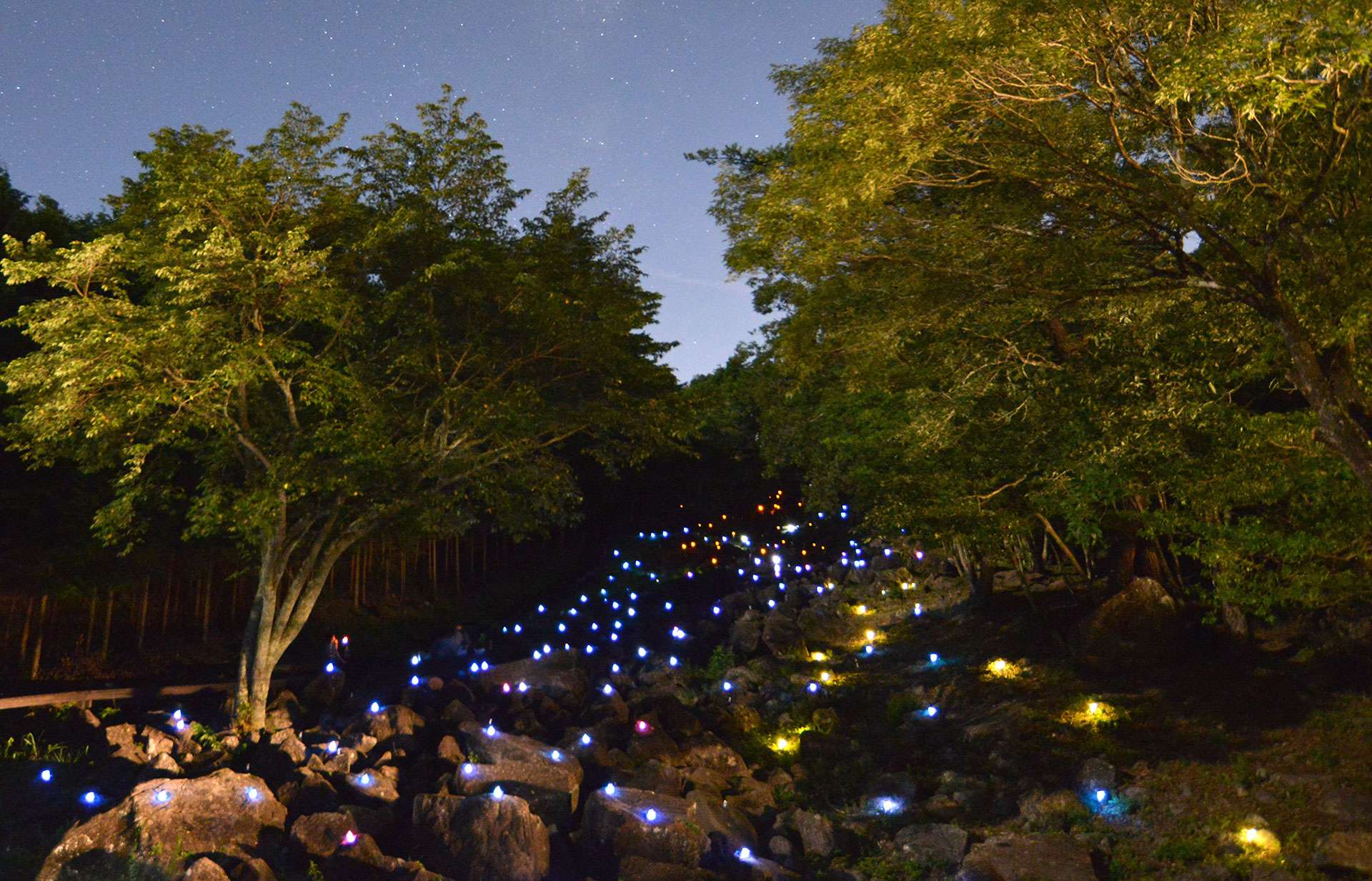 Akame 48 Waterfalls Candle Nights
August 11th-15th, 7pm-9pm
Address: 861-1 Nagasaka, Akame-cho, Nabari-shi, Mie Prefecture (Map below)
Admission fee: 400yen/adult, 200yen/child, Nabari citizens can enter for free by presenting a valid ID.
Venue: Around Reija Falls area of Akame 48 Waterfalls
Access: 10 minute bus ride from Akameguchi station of Kintetsu Railway. Get off at the final stop, Akametaki
Special bus timetable:
From Akameguchi: 6:45pm  7:20pm
From Akametaki: 7:00pm  7:35pm  8:00pm
Links: Akame 48 Waterfalls official website (Japanese)
Details: https://enntourism.com/spots/akame-48-waterfalls/
Uda-Matsuyama Illumination
August 23rd-25th, , 6:00 pm - 9:00 pm
Entry: Free
Access: From Kintetsu Haibara Station, take a bus bound for 'Ouda' and get off at the final stop 'Ouda'. Uda-Matsuyama area is within a walking distance of the bus stop.
More details: Stroll through the illuminated townscape of Uda-Matsuyama