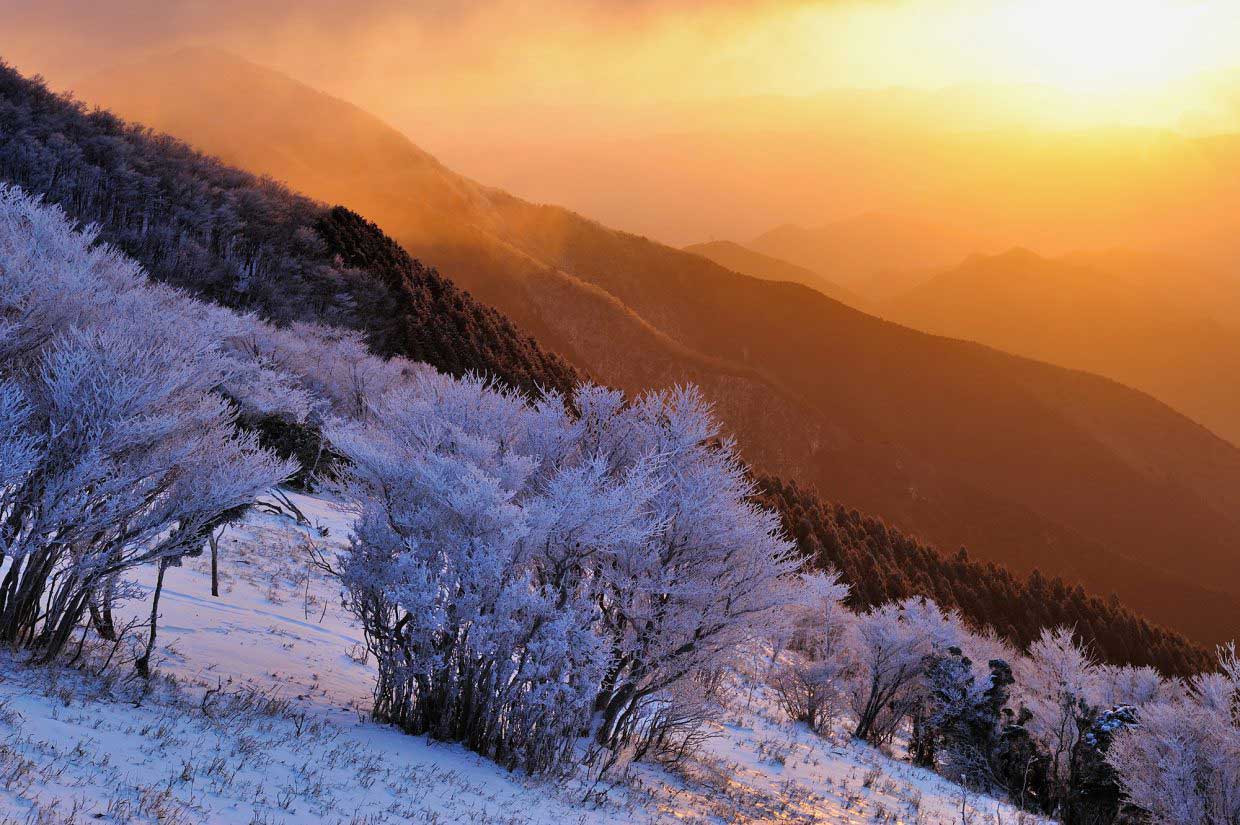 Designated as one of 'Japan's 300 Famous Mountains' by the Japanese Alpine Club, Mount Miune rises to 1,235 meters (4,050 feet) and is located within the Murō-Akame-Aoyama Quasi-National Park.
Boasting dramatic scenic transitions through all four seasons, the mountain is covered in lovely white azaleas in the early summer, colorful leaves in autumn and perhaps most strikingly, rime ice in the winter between January and March. Rime ice is frost formed on cold objects by the rapid freezing of water vapor in clouds or fog, and appears almost floral in shape.
Visitors arrive from all over the country to take part in the Mt. Miune Rime Ice Festival, held on Saturdays, Sundays, and national holidays in January and February. It takes approximately 4-5 hours to climb up and down the mountain. If you decide to take on this impressive challenge, be sure to prepare proper winter clothing and footwear, including crampons. The hike is challenging, but you're sure to be rewarded with spectacular scenery!
Address
Kōzue, Mitsue Village, Uda-gun, Nara Prefecture
Parking
Available at Mitsue Youth Travel Village (みつえ青少年旅行村)
1790 Kōzue, Mitsue Village, Uda-gun, Nara Prefecture
Public transportation
Shuttle bus runs on weekends and holidays during the rime ice season from Haibara Station (榛原駅) to the trailhead.
Mount Miune = 三峰山