Where is East Nara & Nabari, and how can I get there?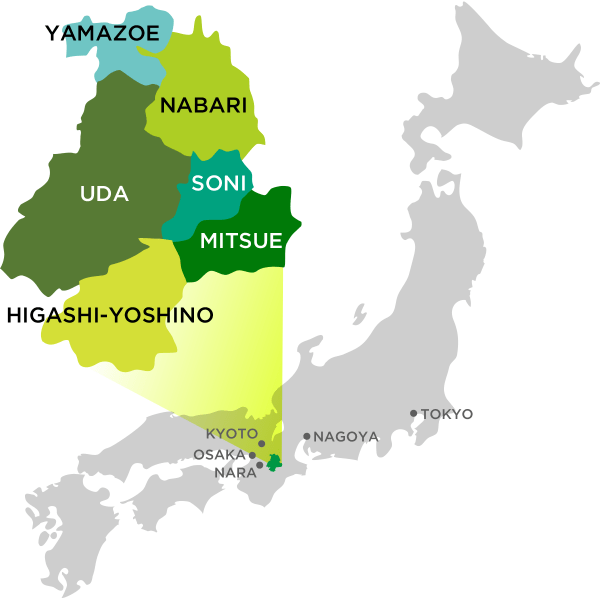 ENN lies across the borders of Nara and Mie: Nabari City, Uda City, Soni Village, Mitsue Village, Yamazoe Village, and Higashiyoshino Village.
Most of the destinations in this region are about a 1 to 2-hour drive from Osaka, Kyoto or Nara City, so a road trip by car is the best way to access the area. You can rent a car at a major station in Osaka, Kyoto, and Nara. If you use public transportation from one of the major cities, your best base should be Nabari (名張) or Haibara (榛原). From there, you can join tours or take buses to various destinations in the region. (Please note that some of the spots are not accessible by public transport.)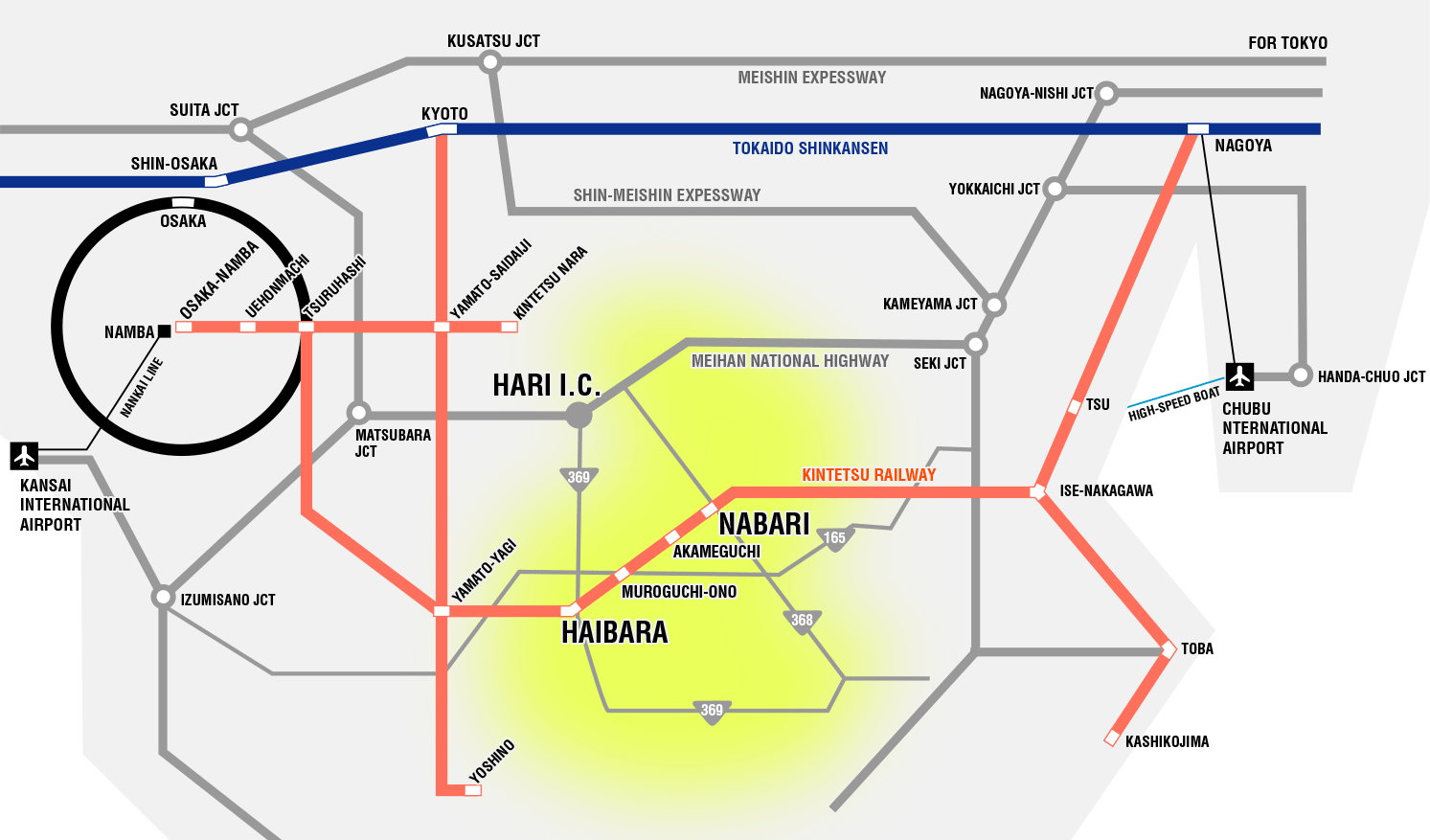 The fastest way to get to Haibara or Nabari
To get to Nabari or Haibara, the Kintetsu Limited Express trains are the most convenient and easiest mode of transportation. Please note that you will need a Limited Express ticket in addition to a regular ticket. For local and express train information, please check the Kintetsu Railways official website.