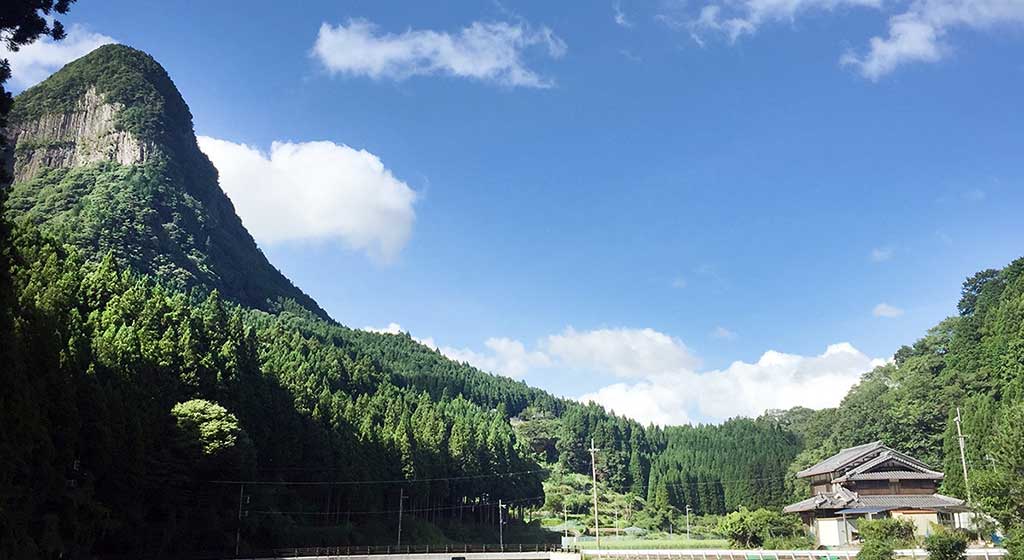 Every time I come to East Nara & Nabari, I realize how fresh the air is, how clean the water is. Even I, who live in a small city, think that way, let alone someone who lives in a big city like Tokyo.
Today, I am talking about locally grown vegetables (and other local products) of East Nara & Nabari. Imagine how carefully the vegetables are grown by local farmers with such fresh and clean air, water, and soil. They should definitely taste different!
It's called "Soninowa Marché"
I had wanted to visit this small farmers market in Soni Village since around the summer. I heard this market selling locally grown vegetables, bread, sweets, food and such, is getting more and more people to come. And finally, I had a chance to visit there the other day.
The farmers market in Soni, "Soninowa Marché," is held every Wednesday at "Soninowa Kitchen 'Katte'" across from the Village Office, which can be a landmark to get there.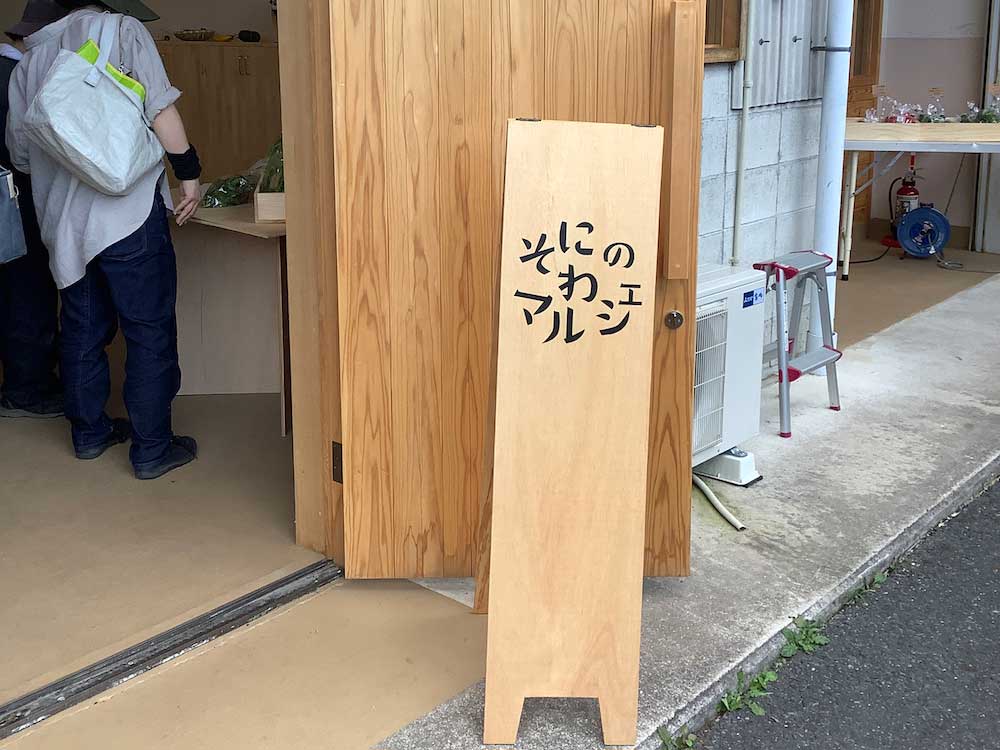 Okay, we arrived! There were already many customers. Wow.
Soninowa Kitchen 'Katte' is a shared kitchen that was renovated from an agro-processing facility. Look how cool it turned out. I like the contrast of the robust concrete block walls with the gentle feel of the wooden doors and window frames.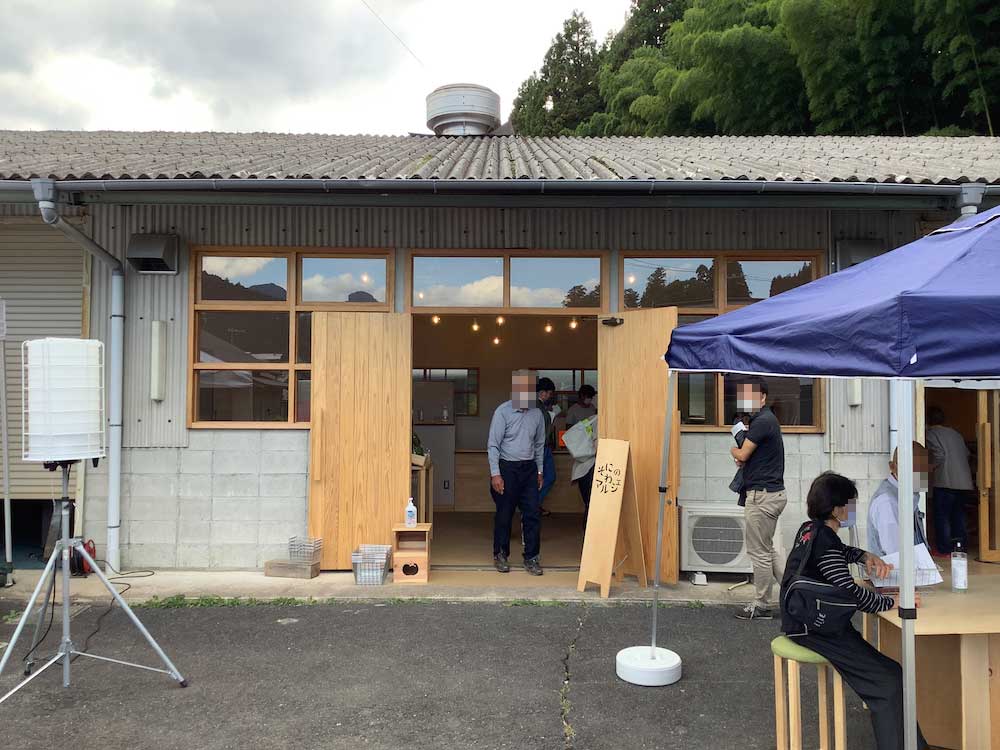 Veggies are all fresh and crispy
Let's check what they have.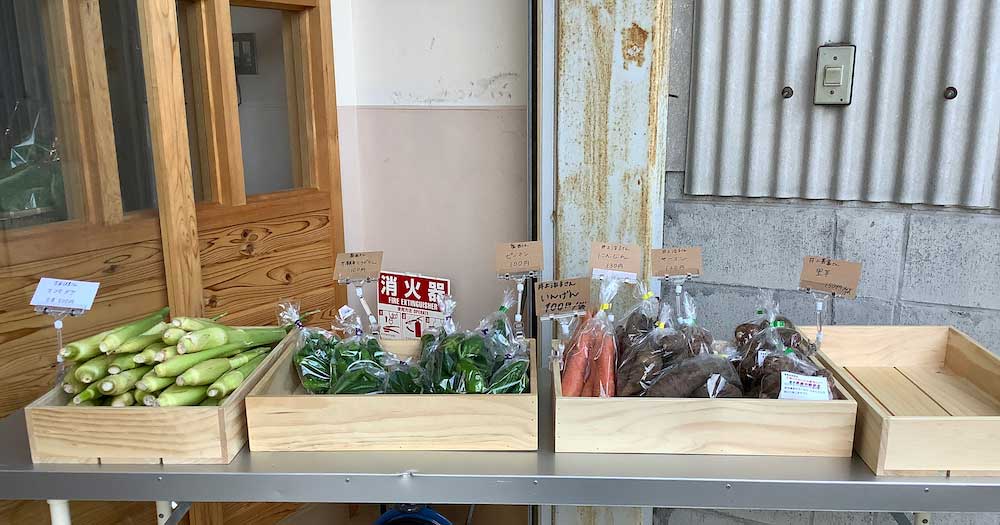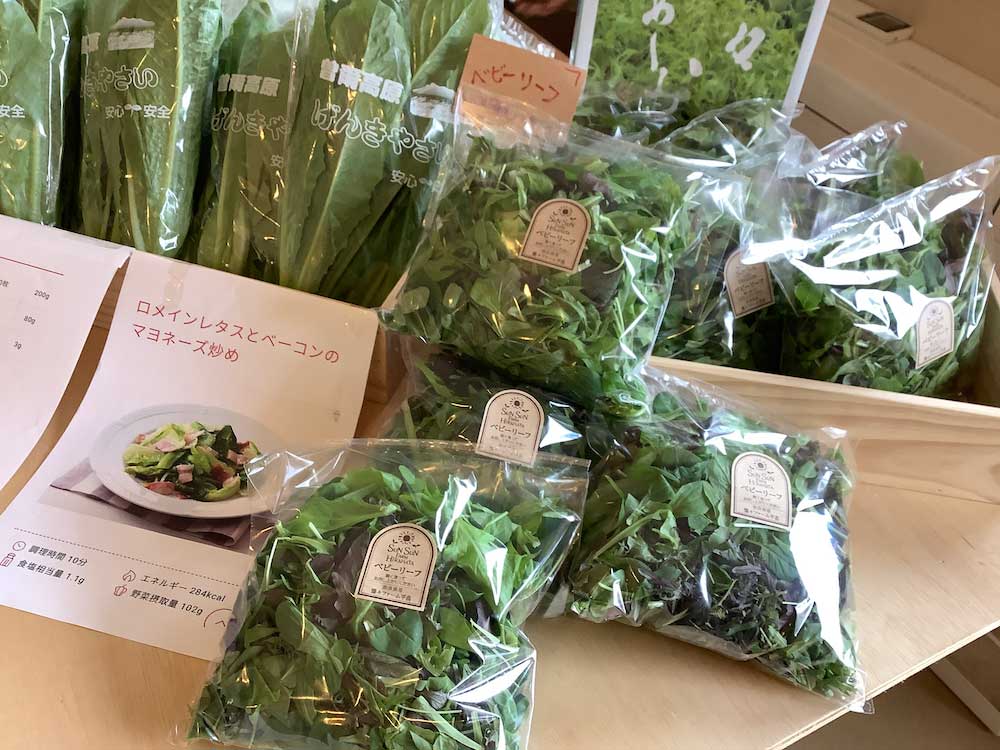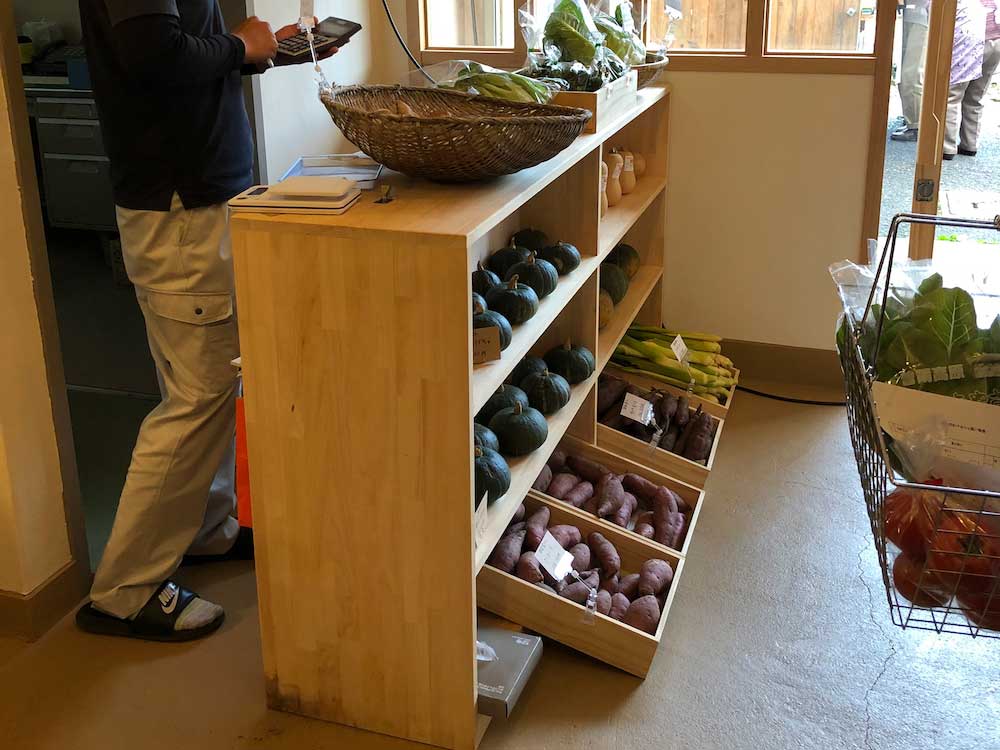 I wanted to buy everything they had, but I decided to get a bag of mixed baby leaves and whole romaine lettuce, and they were huge and cheap!
More baby leaves were packed in a bigger bag than the ones I see in a regular grocery store. The romaine lettuce was as large as a napa cabbage.

And they also have sweets, deli, as well as local products other than food.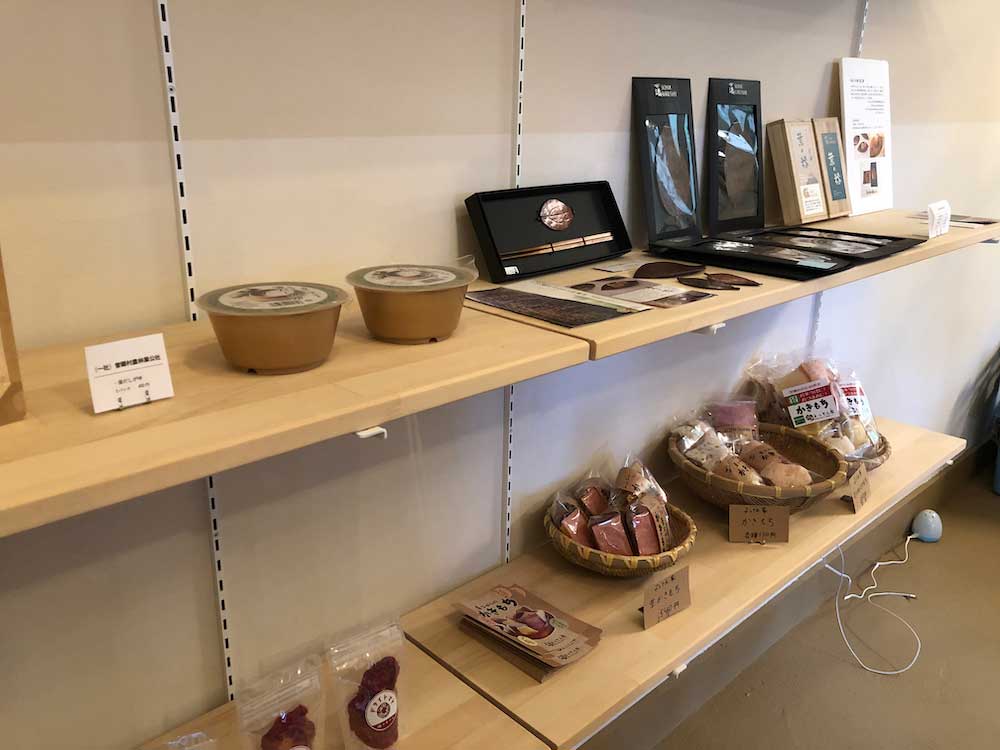 You can eat snacks at Soninowa Marché, too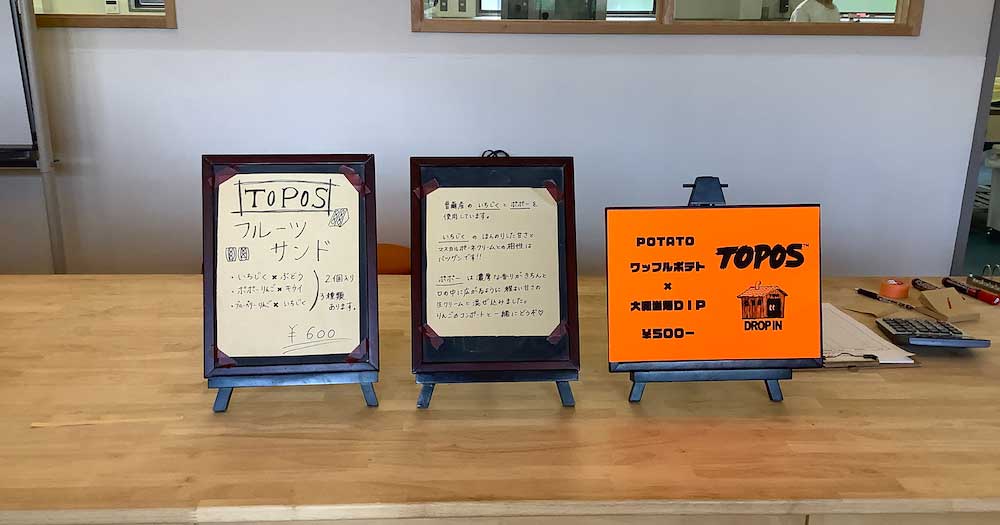 I got a little hungry, and I felt like a little snack. Various local and neighboring shops sell different snacks every week at the marché. They had fruit sandwiches and waffle fries on that day. They looked sooo good that I couldn't help buying some.
I got the fries, and May, who I came here with, ordered fruit sandwiches. It's good that there are tables and chairs outside, so you can eat the snacks right away.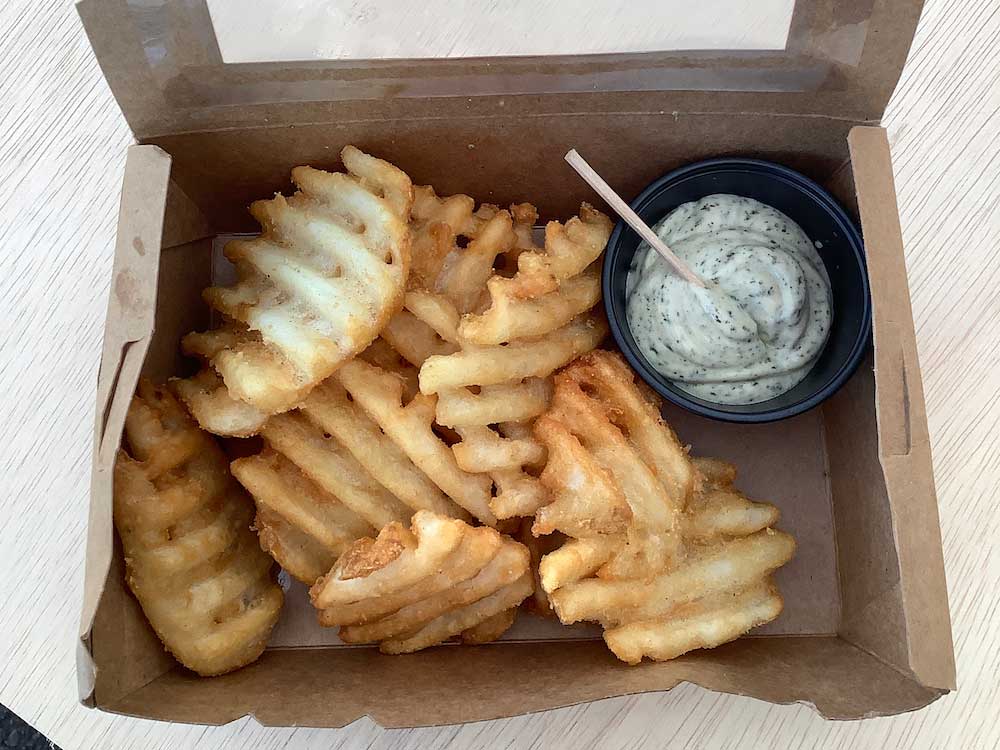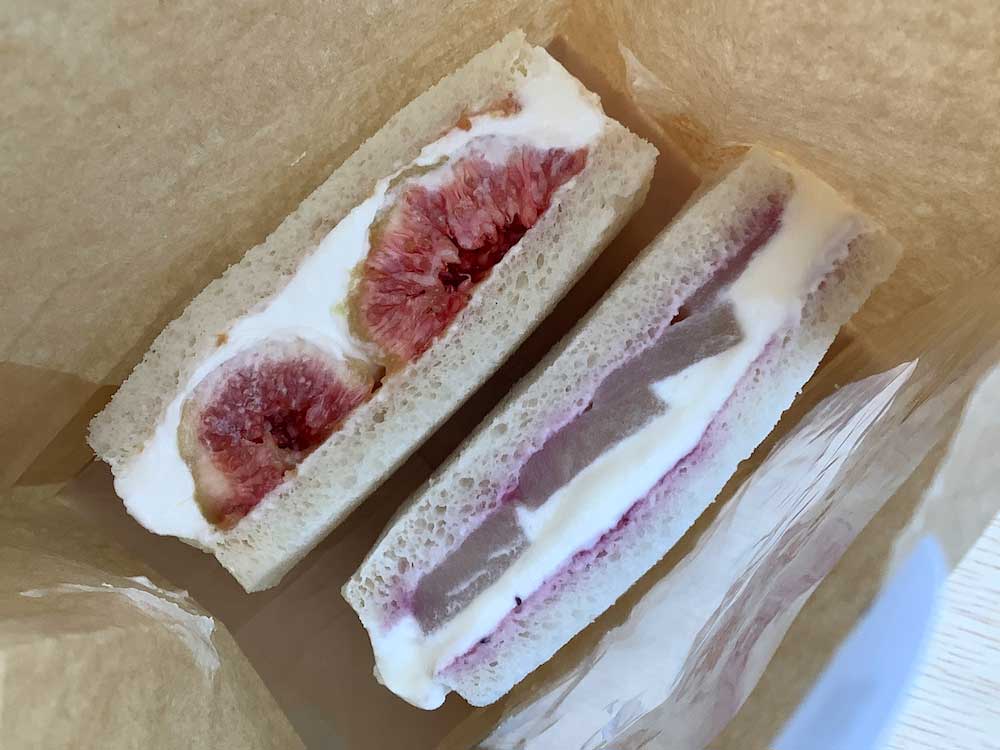 So I made salads
I made salads with the vegetables I bought at the marché.
Here's the first dish. Baby leaf and grape tomato salad (the tomatoes here are not from the marché, since all the tomatoes were unfortunately sold out when I got there). The dressing is simply extra-virgin olive oil, fresh lemon juice with pulp, salt and pepper.
Hmmm. Very good!
I still had a lot of baby leaves left. I could have made an extra dish with them. Maybe a pizza with baby leaves and prosciutto next time?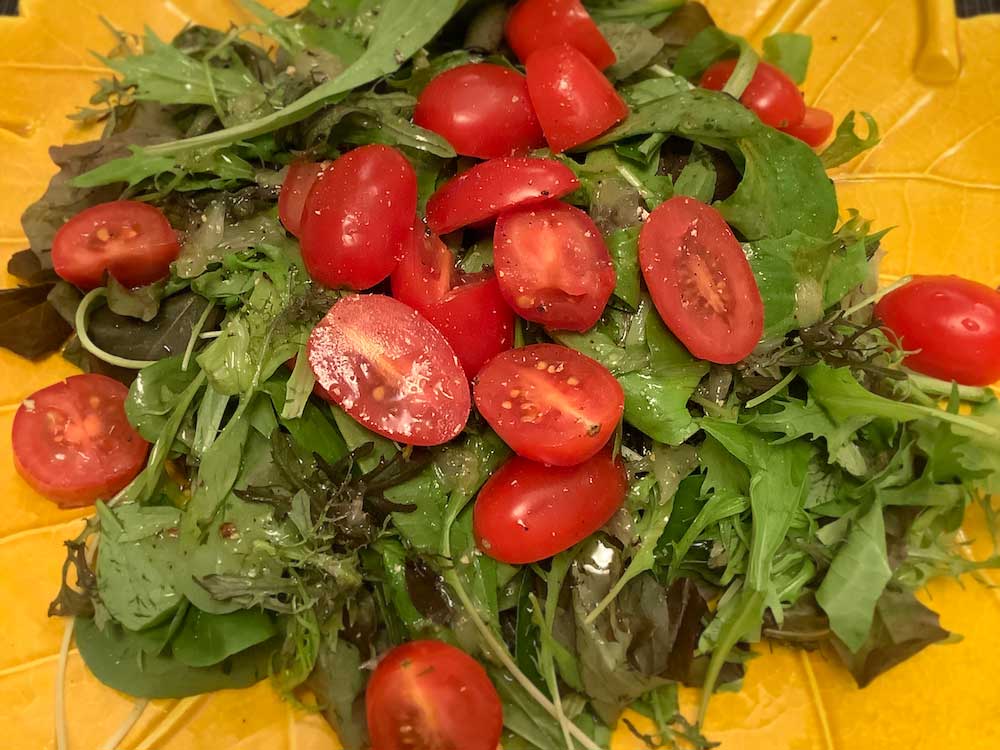 And, the second dish. Yes, a real caesar salad with romaine lettuce! I wanted to make it as authentic as possible, so I searched recipes in English and made my own dressing.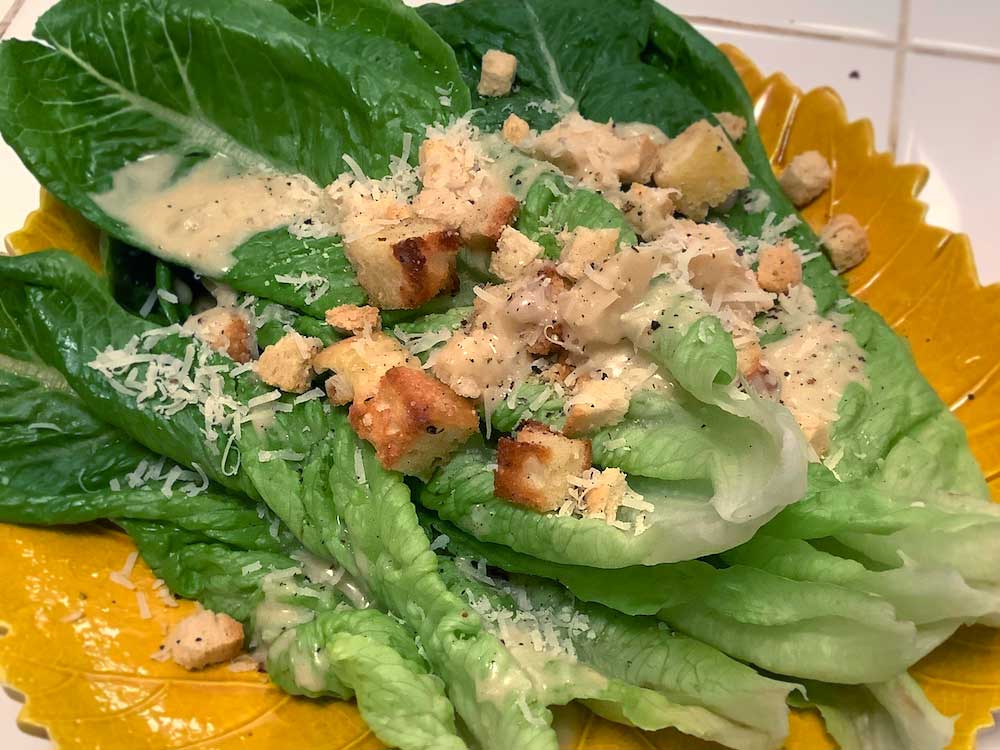 I know there are a lot of different recipes, but I made my dressing with anchovy, Dijon mustard, lemon juice, and egg yolk. Of course, I used real Parmesan cheese. I made croutons from leftover bread.
What do you think? Looks pretty good, doesn't it? Well, it was delicious!
To prove it was truly good, my husband and daughter, who usually avoid leaf vegetables, finished what was on the plate so quickly and wanted for more, asking, "Where did you buy the lettuce?"
How to shop at Soninowa Marché
Now I will show you how you shop at Soninowa Marché. It's a little different from what you do at a regular supermarket or convenience store.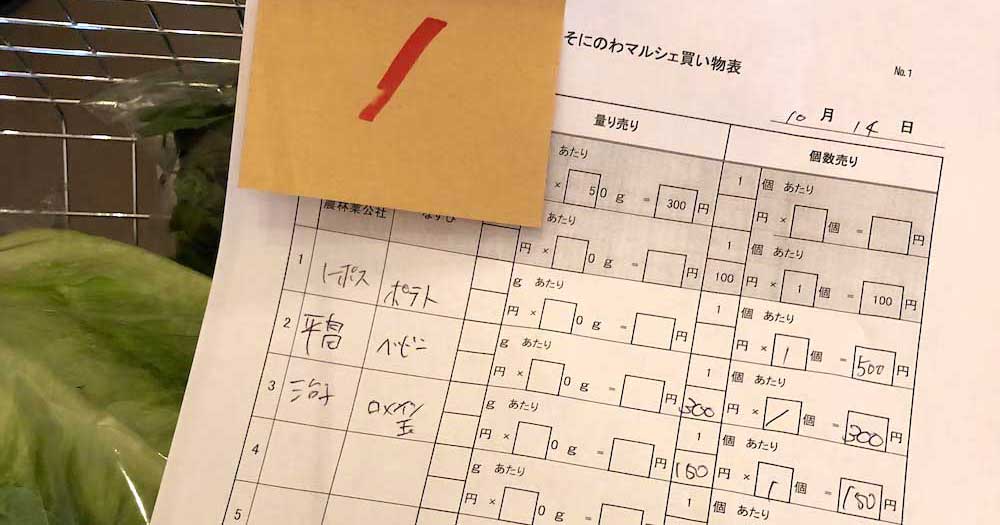 First, you put the items you want to buy in the basket as you do at a store. The next step is important: Have the seller write down their name, the item name, price, and quantity on the shopping sheet. As for a snack that needs to be cooked in the kitchen, have the seller fill out the form when you order.
Then bring the sheet along with the items in the basket to the cashier. You'll check out smoothly.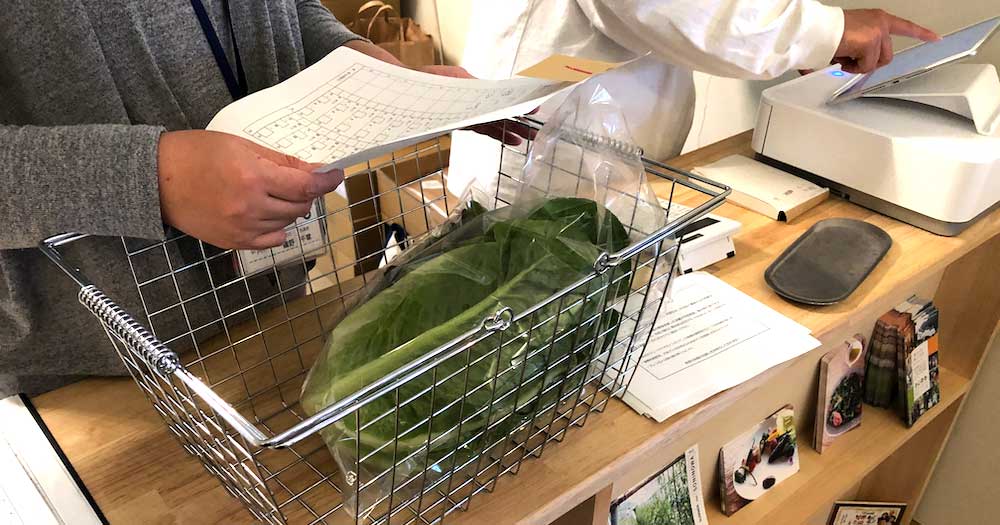 Soninowa Marché is open every Wednesday, from 3 pm to 6 pm or 12 pm - 3 pm during winter (schedule subject to change).
Check out more on Instagram and online shop here (in Japanese).
Soninowa Marché is temporarily closed due to the COVID-19 serge.
Soninowa Marché

Soninowa Kitchen 'katte'

Address: 466 Imai Soni Village, Uda-gun, Nara Prefecture