Time to Turn Our Thoughts to Ancient Times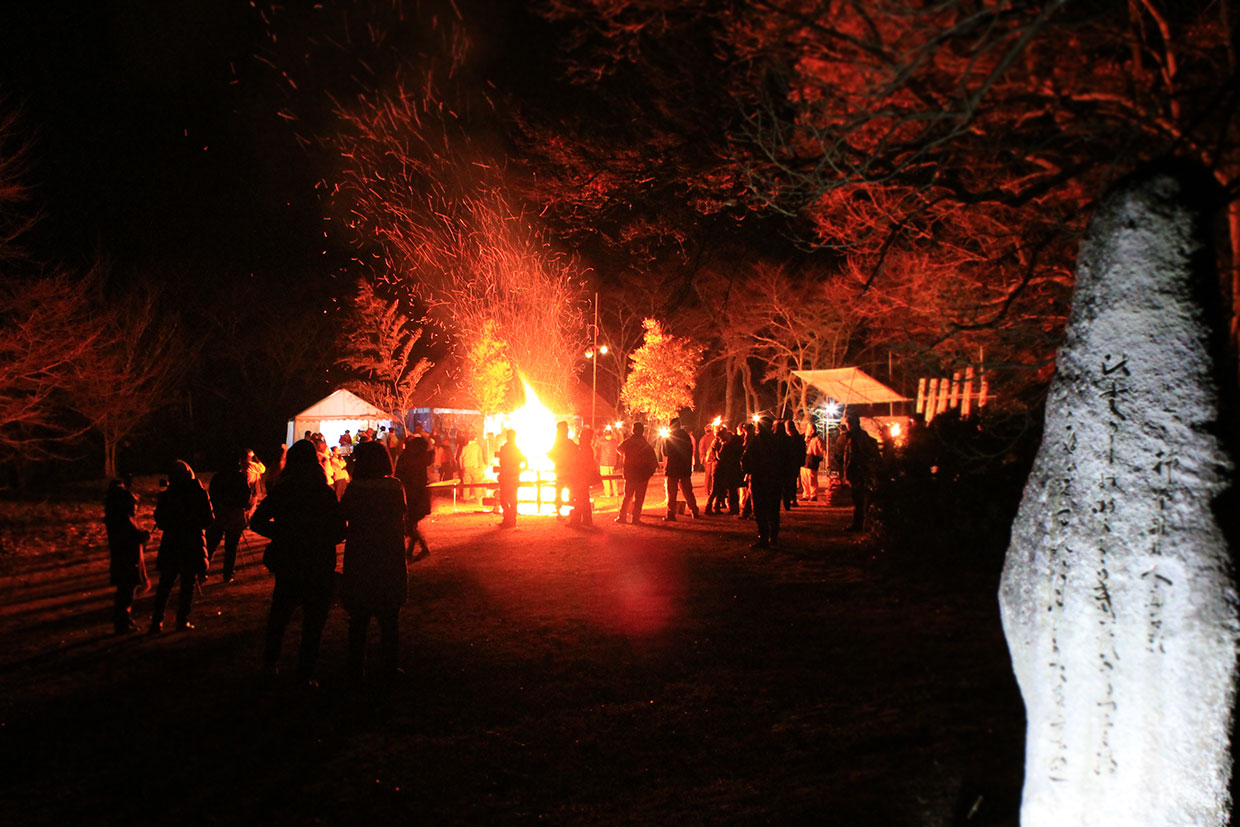 Kagiroi Viewing is one of the area's winter traditions, held annually at Manyo Park in Uda City. Kagiroi, which looks like a morning glow, is a rare natural phenomenon that appears in the eastern sky about an hour before sunrise on a cold winter morning, only when the weather conditions are perfect. As an ancient poet Kakinomotono Hitomaro is believed to have read a poem about Kagiroi in this area, Uda has been holding this event annually on November 17th in the old Chinese calendar, the date the poem was read.
The viewing event is now held on February 11th, when the chance of kaigiroi appearance is higher. Pre-event (lecture by a guide, etc.) is held on lunar November 17th.
Let's gather at the park around 5 a.m., and share a special moment with us until the time Kagiroi should appear, warming ourselves around a bonfire, enjoying a live music concert, and turning our thoughts to ancient times.
Date: February 11th, 2024 
Time: 5 am - 7 am
Venue: Manyo Park (map below)
Pre-event: 5 am, December 29th, 2023
Free Entry, Dress properly for the cold weather.