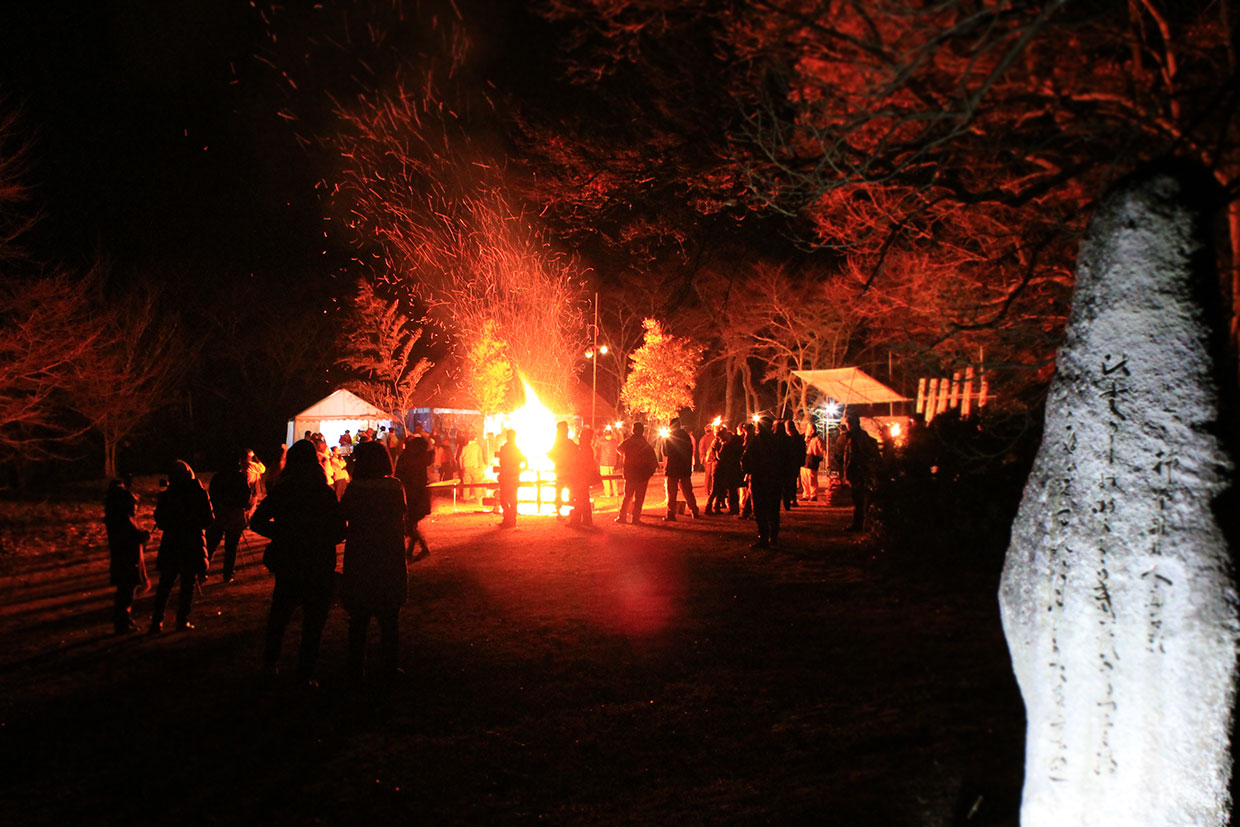 Kagiroi Viewing is one of the area's winter traditions, held annually at Manyo Park in Uda City.
Kagiroi is a rare natural phenomenon that appears on a cold winter morning, only when the weather condition is perfect.
The event is held on November 17th in the old Chinese calendar, as an ancient poet Kakinomotono Hitomaro is believed to have read a poem about Kagiroi in this area on that day.
The event starts around 4 a.m. People spend time around a bonfire until Kagiroi should appear, enjoying a live music concert, 
The nearby hot spring, Akinonoyu, offers all-night bath only the night before the event. 
Akinonoyu location (Google Maps)
Akinonoyu official website (Japanese)