A Festival with More Than 1000 Years of History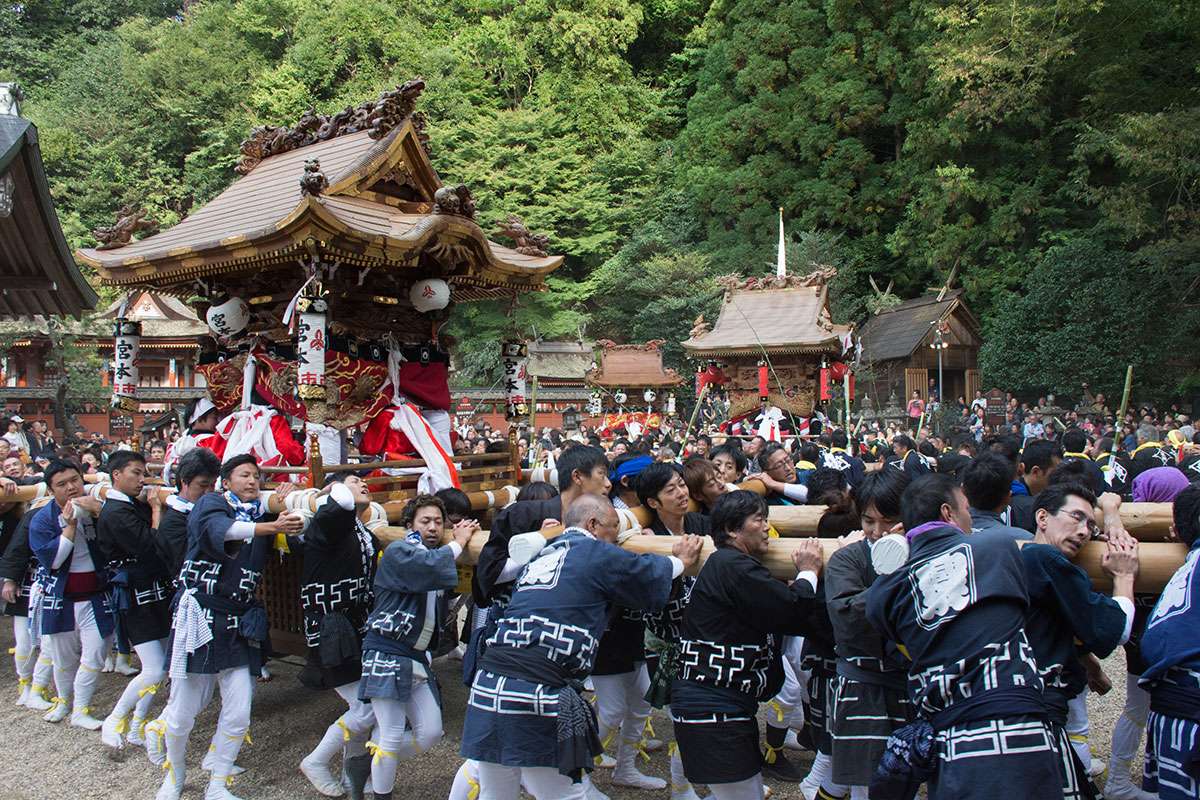 'Utano Akimatsuri' is one of Uda City's most traditional festivals, which is believed to date back more than 1000 years. The festival features a parade called 'Owatari', in which the goddess from Soja Mikumari Shrine, carried on the portable shrine, makes a 12 km procession to Udano Mikumari Shrine to meet her husband god only once a year. Such a romantic festival is rarely seen in Japan. Another highlight of the festival is the competitive performance of six 'Taikodai' (a float to carry a drum on), each carried by a hundred locals. This energetic performance is quite worth a see. Come and experience the lively local culture at 'Utano Akimatsuri'! The festival is annually held on the third Sunday in October.
Dates: October 17, 2021
Venue: Udano Mikumari Shrine (map below)
Access: From Kintetsu Haibara Station, take a bus bound for 'Utano' or 'Higashiyoshinomura Yakuba'. Udano Mikumari Shrine is within a 3-minute walk of the bus stop.