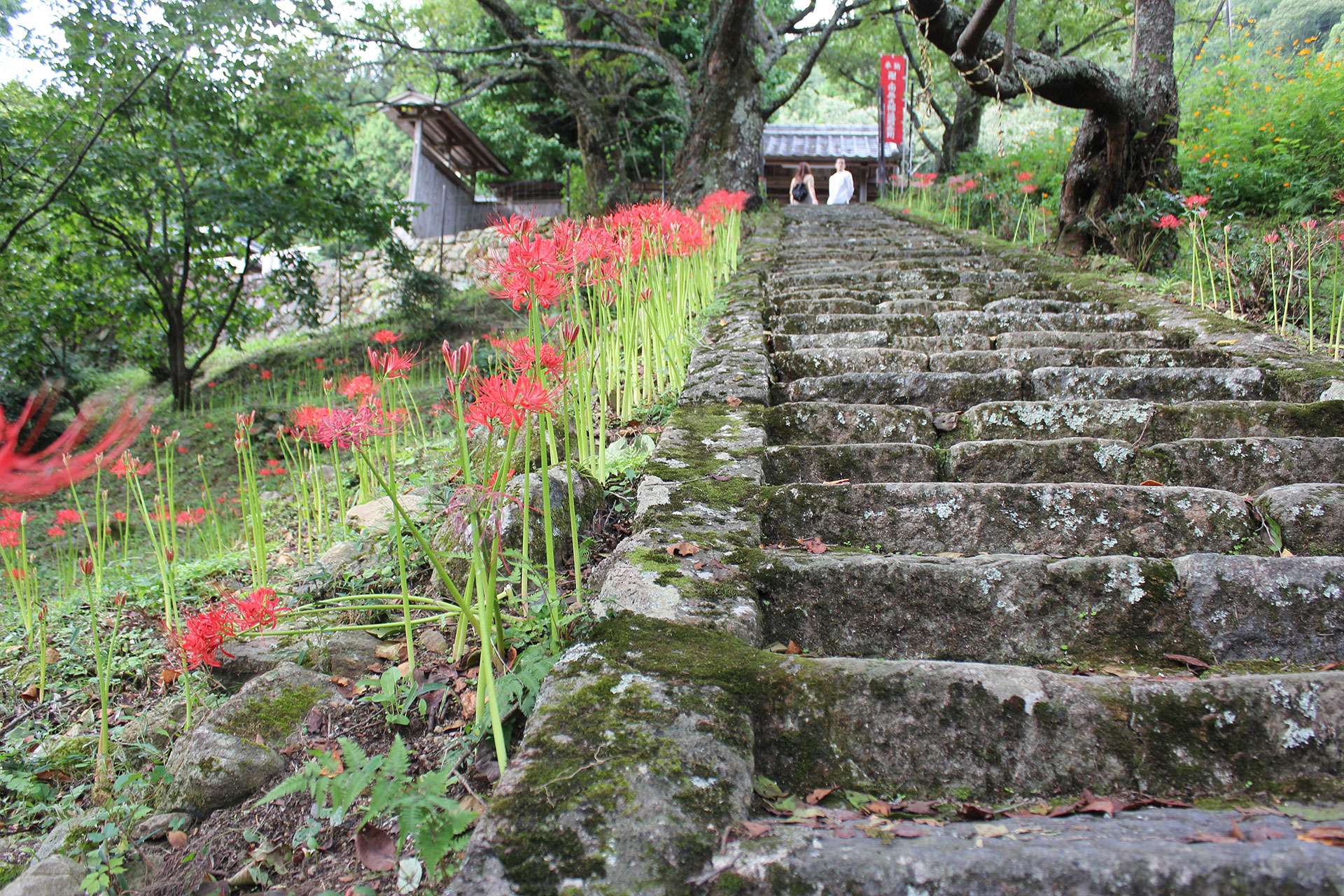 This temple is widely believed to have been founded in the year 850 by Kenne, a notable disciple of Kukai, the founder of Shingon Buddhism. Because of its location, it is also known as the 'Southern Gate of Murou-ji Temple'. A massive cherry tree known as the 'Sennen-Zakura', which is more than 900-years-old, welcomes visitors from the side of the entrance path in the springtime, and great numbers of people gather to view the white blossoms on the third Sunday each April. During Buddhism's Higan week (the time of the autumn equinox in late September) the path to the temple is lined with a stunning red carpet of 'Higanbana' (cluster amaryllis).
Butsuryuji-Temple
Address
1684 Akabane, Haibara, Uda City, Nara Prefecture
Access
From Kintetsu Haibara Station, take a bus bound for 'Sonimura Yakuba (曽爾村役場)'. Get off at 'Takai (高井)', and walk for 40 minutes.
Hours
9:00 AM to 4:30 PM
Entrance fee
200 yen (+300 yen for a guided tour of the main hall)
Parking
Available
Flower spot
Address
1671 Akabane, Haibara, Uda City, Nara Prefecture
Season
Cherry blossoms: Mid-April. Night illumination is held during the blooming period
Higanbana (cluster amaryllis): Late September
Fee
Free
Parking
Available
Link
Blog: Red Carpet of 'Higanbana', Still on the Way to Recovery
Official Nara Travel Guide
Butsuryu-ji Temple = 佛隆寺