Magnificent views and mysterious rime ice on the "Matterhorn of Kansai"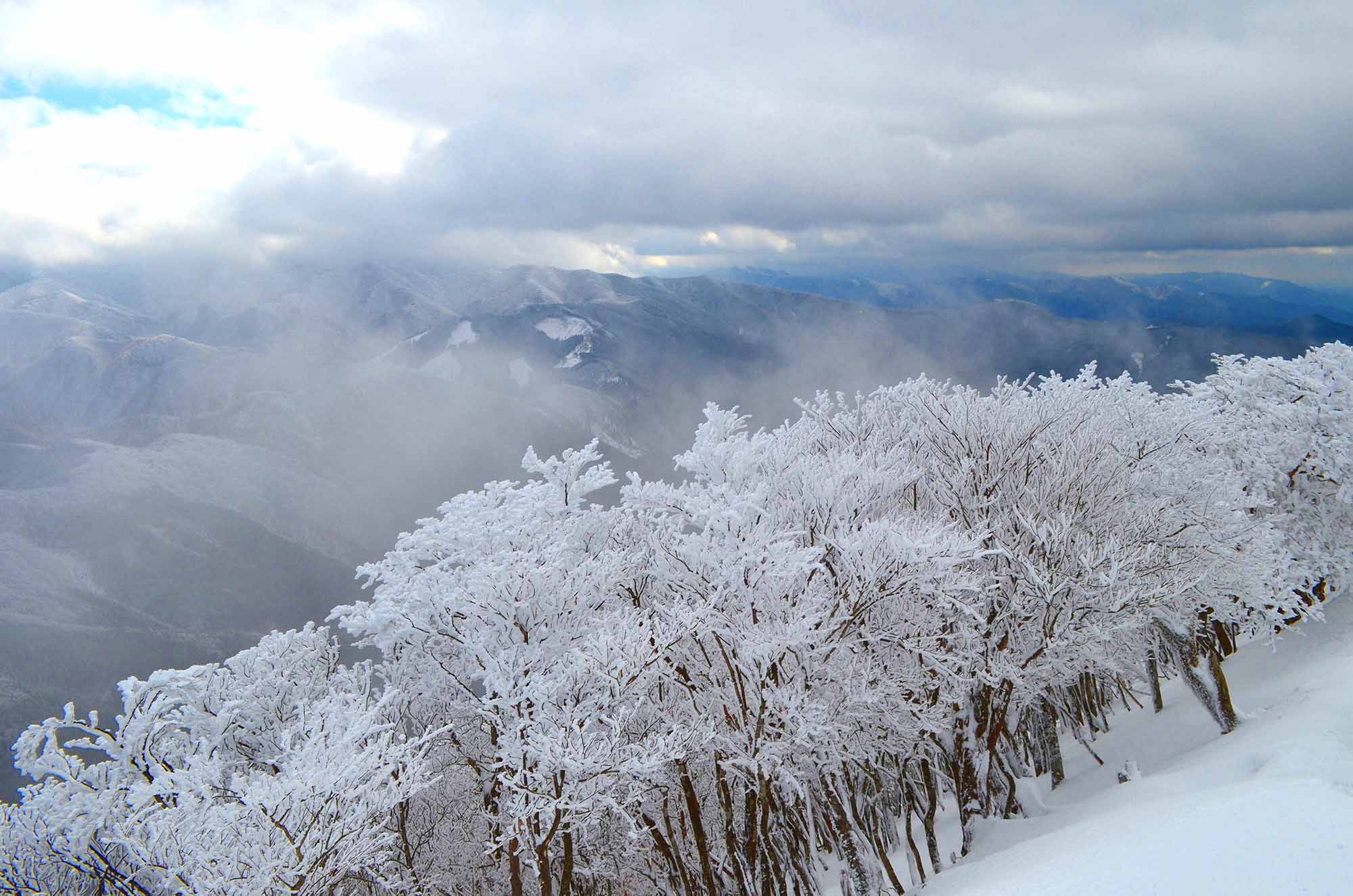 Mount Takami is located on the border between Higashiyoshino Village (in Nara Prefecture) and Matsusaka City (in Mie Prefecture) and is often referred to by mountain enthusiasts as the "Matterhorn of Kansai".
A beautiful, pyramid-shaped mountain that has been an object of faith since ancient times, it is popular with mountaineers through all four seasons, but especially in the winter, due to the impressive appearance of rime ice. Rime ice is frost formed on cold objects by the rapid freezing of water vapor in clouds or fog, and Mount Takami is one of the finest places to experience this natural phenomenon.
Takasumi Shrine is located on its summit, at an elevation of 1,249 meters (4,097 feet).
Address
Hirano, Higashiyoshino Village, Yoshino-gun, Nara Prefecture
Parking
Available near the trailhead
Public transportation
Shuttle bus runs on weekends and holidays during the rime ice season from Haibara Station (榛原駅) to Takasumi Trailhead, and back from Takasumi Onsen to the station (onsen). For more information about this Rime Ice Bus, contact us.
Mount Takami = 高見山