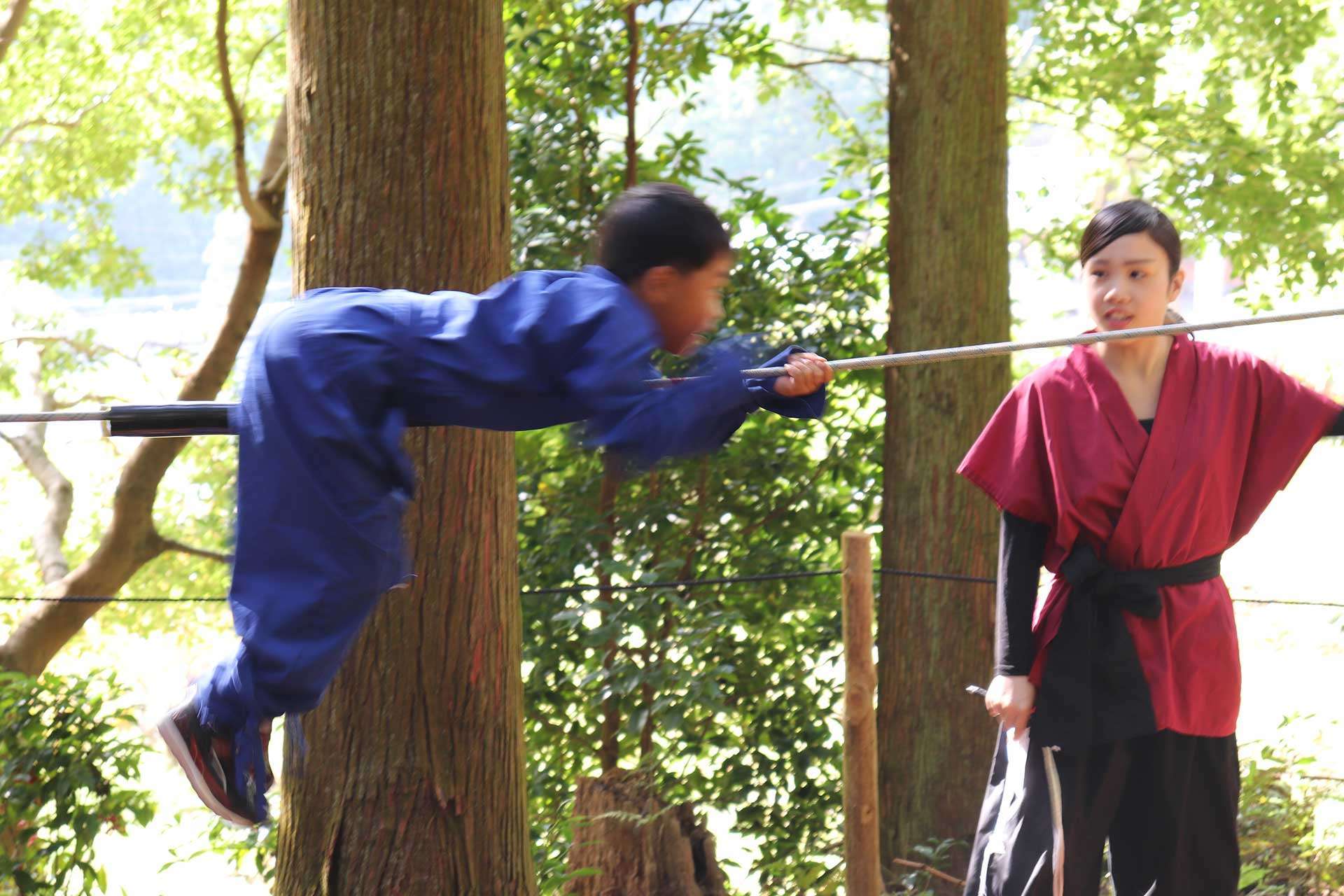 Akame 48 Waterfalls in Nabari, Mie Prefecture, is a hiking trail known as the former training ground of the Iga Ninja. Today, you can enjoy the Ninja Training Experiences at Ninja Forest near the trail.
Why don't you change into colorful ninja costumes and master Iga-style ninjutsu or ninja techniques such as shuriken throwing, wall climbing, and water crossing? Those who have mastered the ninjutsu will receive a certificate.
The training session starts at 10:30 am or 1:30 pm.
Adult: 3,000 yen, Child (6-15years old): 2,700 yen, Toddler (under 5): 2,200 yen
Admission and ninja costume rental fees included in each price
300 yen for rental Ninja footwear
Observers are required to pay the admission fee. Adult: 500 yen, Child (6-15years old): 250 yen, Toddler (under 5): Free
One session takes about 90 minutes. You will be experiencing selected ninjutsu out of 20.
You can enjoy the program even in the rain.
Water crossing training is available only from June through September and is subject to cancelation depending on the weather or water level condition.
Children as young as 4 years old are welcome to participate, although some may not be able to experience challenging ninjutsu. Safety measures are taken, but parents or guardians are asked to supervise their children.
Reservations are highly recommended.
Book online here under "忍者修行体験" or contact us for any assistance with booking.
Free cancellation until 1 day before.
Check-in location

Akame 48 Waterfalls Eco Tour Desk (inside Akame Museum of Natural History)

Related links