Nature, pottery, and international exchange
One day in September, in the last days of summer, I drove to Higashiyoshino Village to visit a particular place.
Higashiyoshino Village is located in the Yoshino District of Nara Prefecture. This is a very unique village with a distinctive "sense of being deep in the mountains", in the East Nara & Nabari area. It has an active forestry industry and is known for Yoshino cedar and the clean, clear water of the Takami River that flows through the village. Perhaps there is something about the verdant Higashiyoshino Village that attracts creative types, because there are quite a few people in the village these days that are doing a wide variety of creative things. As a graphic designer myself, I became similarly inspired after I visited there a few times.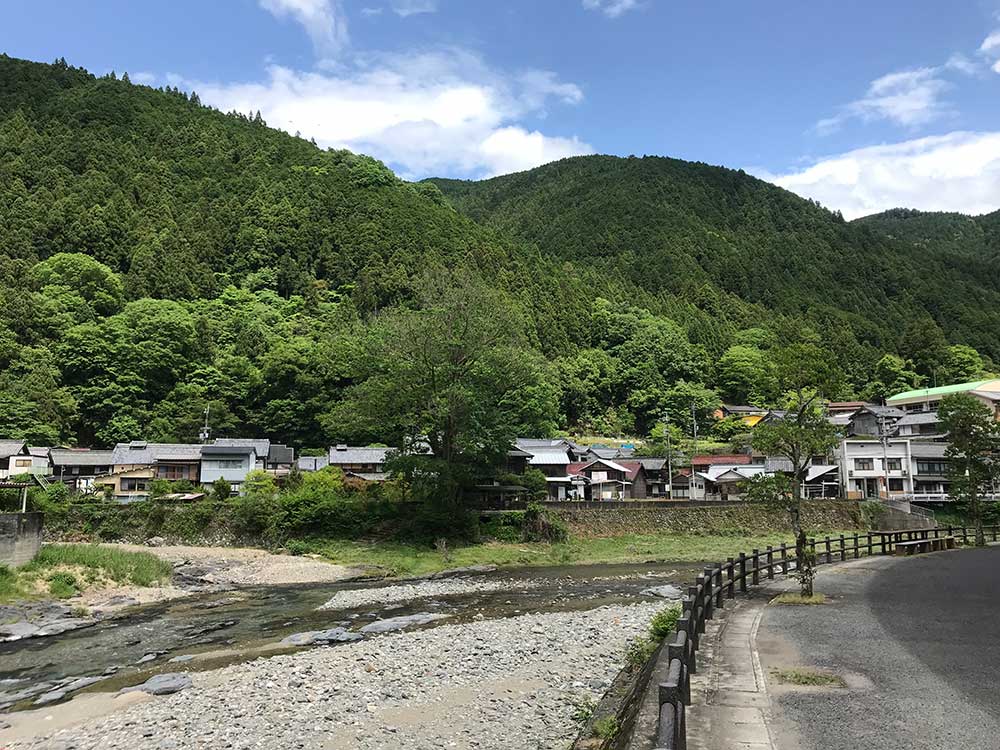 Visiting a pottery studio in Higashiyoshino Village
This time, I visited a pottery to interview two potters: Francis and Yufuko, who are both based in the village. This kominka (old Japanese folk house) –– now serving as a studio and residence –– is "Okuyama House Studio."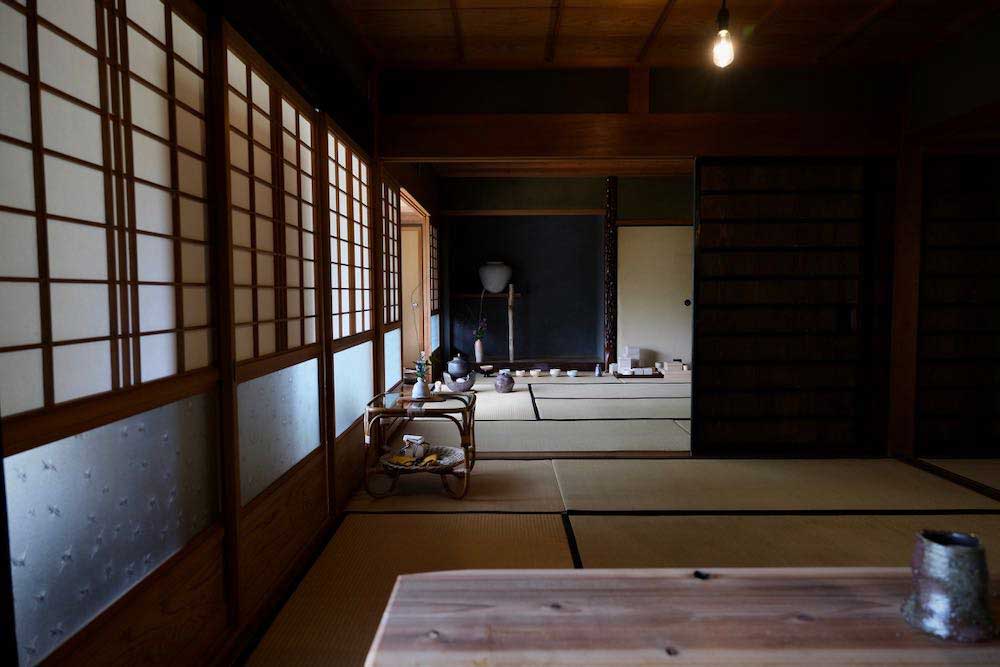 It was really a wonderful place. The various pots they had made were lined up here and there, blending seamlessly into this old Japanese folk house.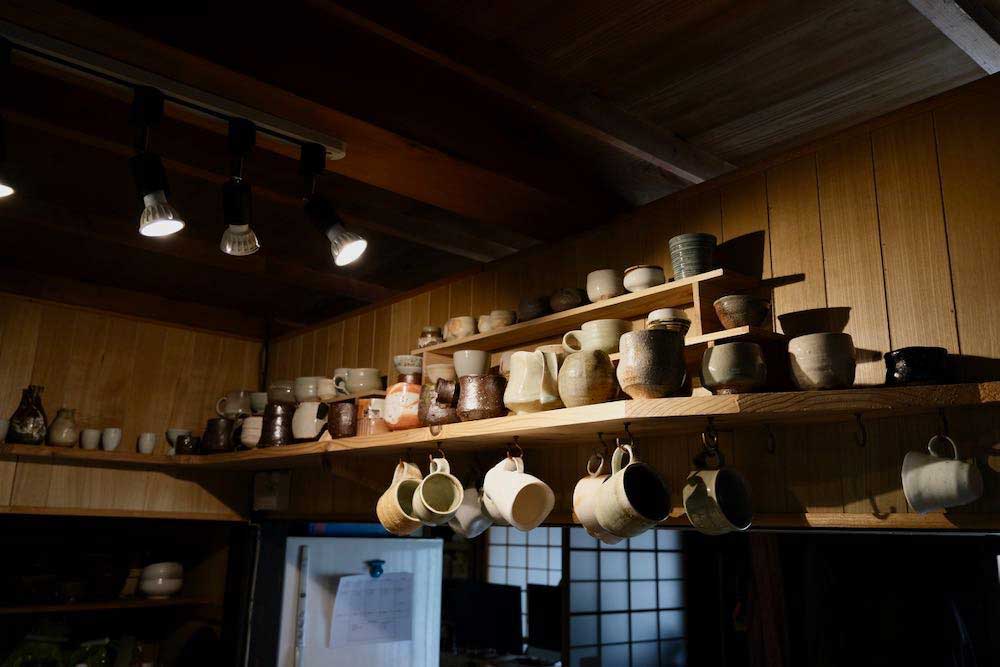 Yufuko moved to Higashiyoshino Village in April last year, with Francis coming soon afterwards. They've worked together as partners ever since. Before that, both of them lived in America; Francis taught pottery in Berkeley, California. It just so happens that I spent some time living in San Francisco, on the opposite side of the bay from Berkeley, so I was excited to wax nostalgic about the Bay Area while enjoying some tea.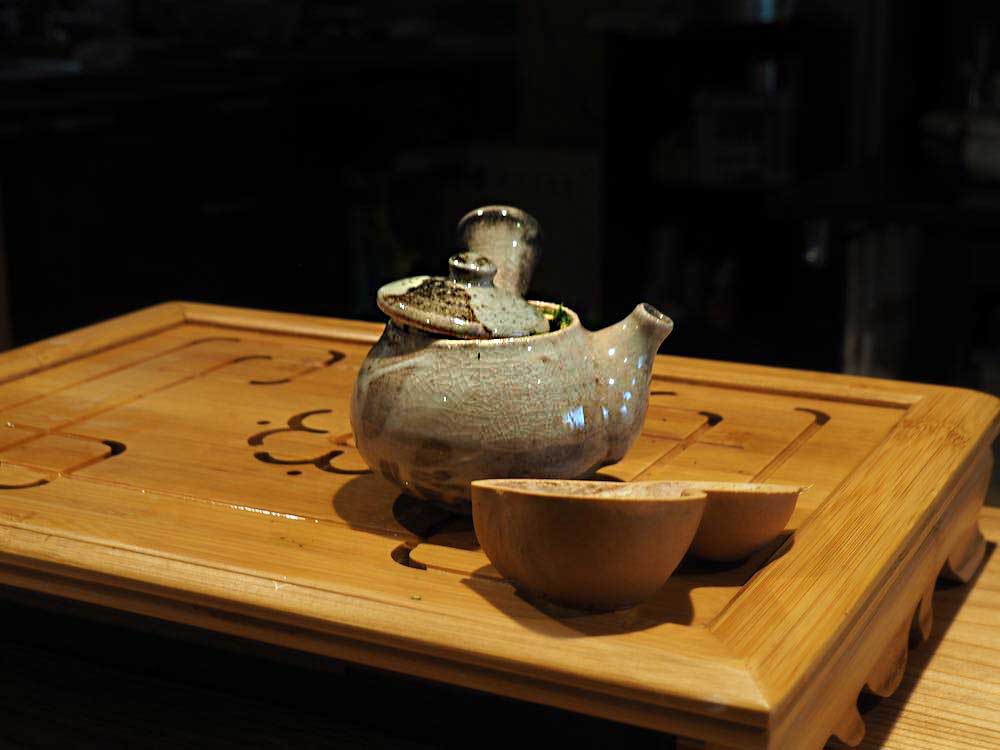 "By the way, why did you choose Higashiyoshino?"
I asked them curiously.
"Well, when I was about to move to Japan, I heard that Higashiyoshino Village was looking for a potter. I was fascinated by the fact that so many people active in creating things had already moved here, and that the village was so supportive of it. Also, I decided I'd like to move here after getting such a warm welcome from people here, and because of the beauty of the local nature"
explained Yufuko.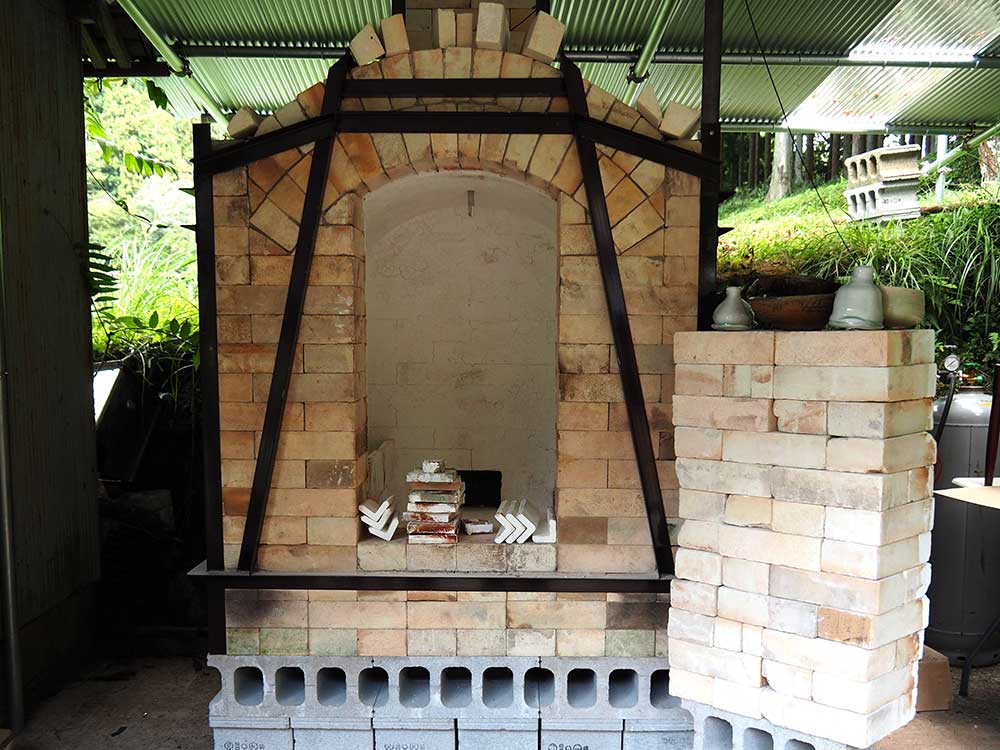 If you're doing pottery, you obviously need a kiln. It turns out they build kilns by themselves, and that recently, they finally completed their second prototype of a kiln for soda firing (described later). Yufuko tells us that the next one will be even larger!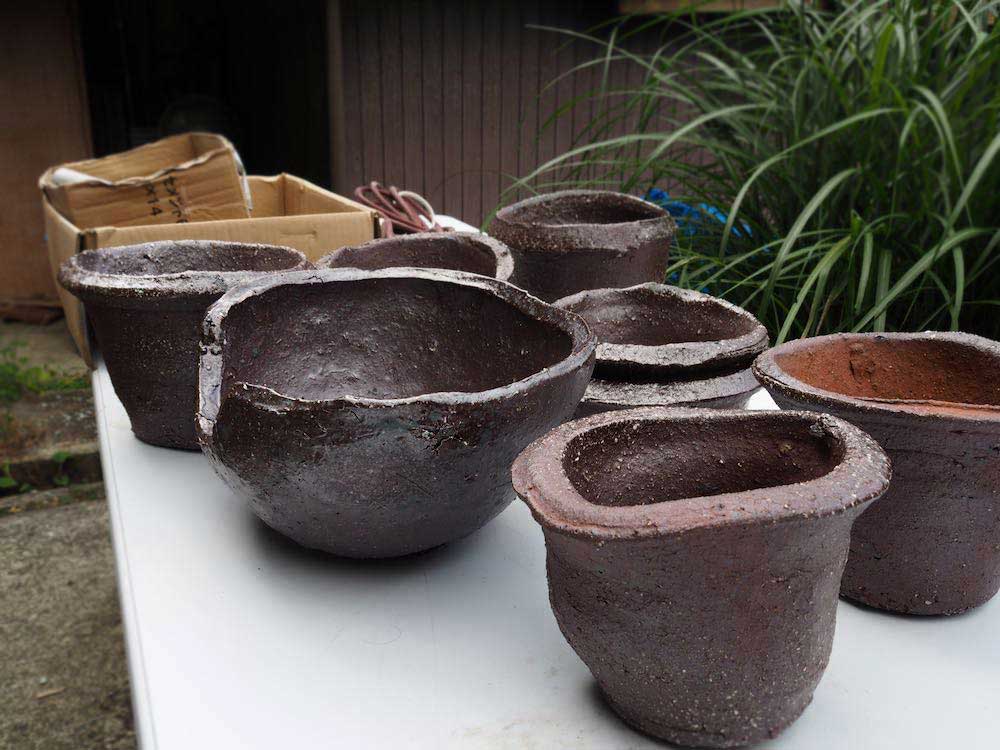 I'm not overly familiar with pottery, but I often see Francis' works on Instagram and I'm very enchanted with them. The colors and shapes are so wild, and they really have the power to speak to you.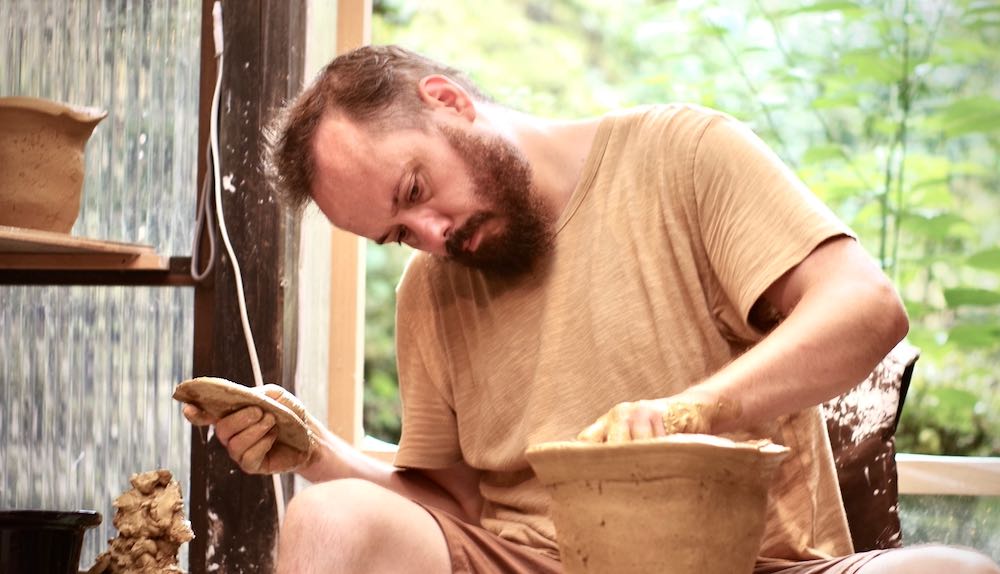 Surrounded by so many vessels, Francis talked to me about soda firing: Soda refers to sodium carbonate. This is a technique where soda ash is put into the kiln during firing to vitrify and decorate the surface of the vessel.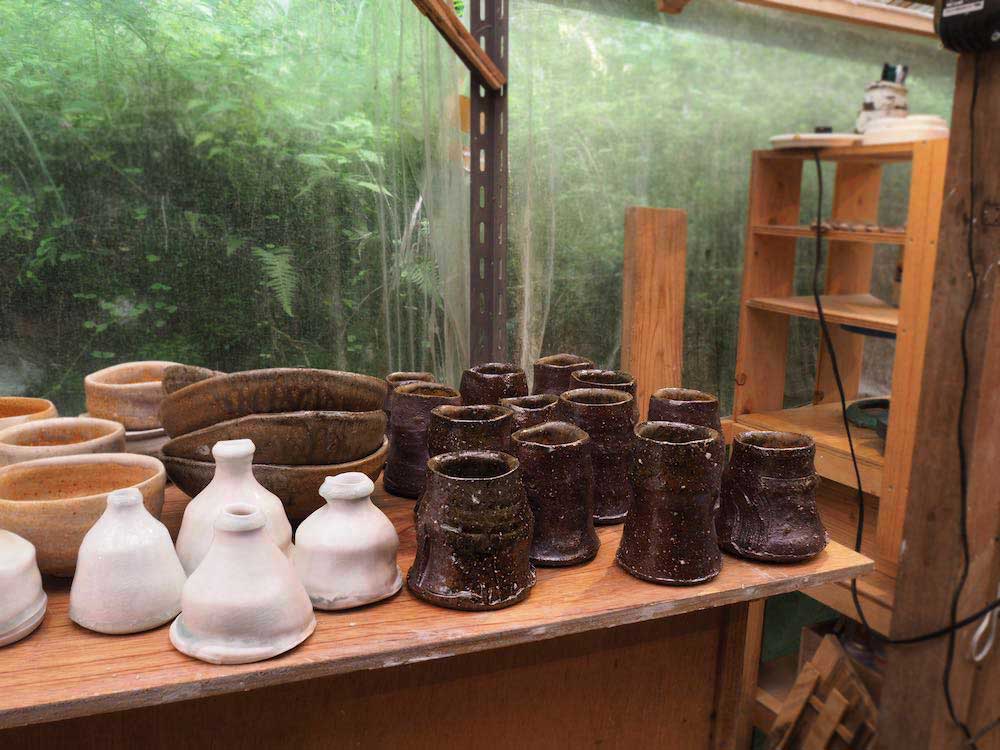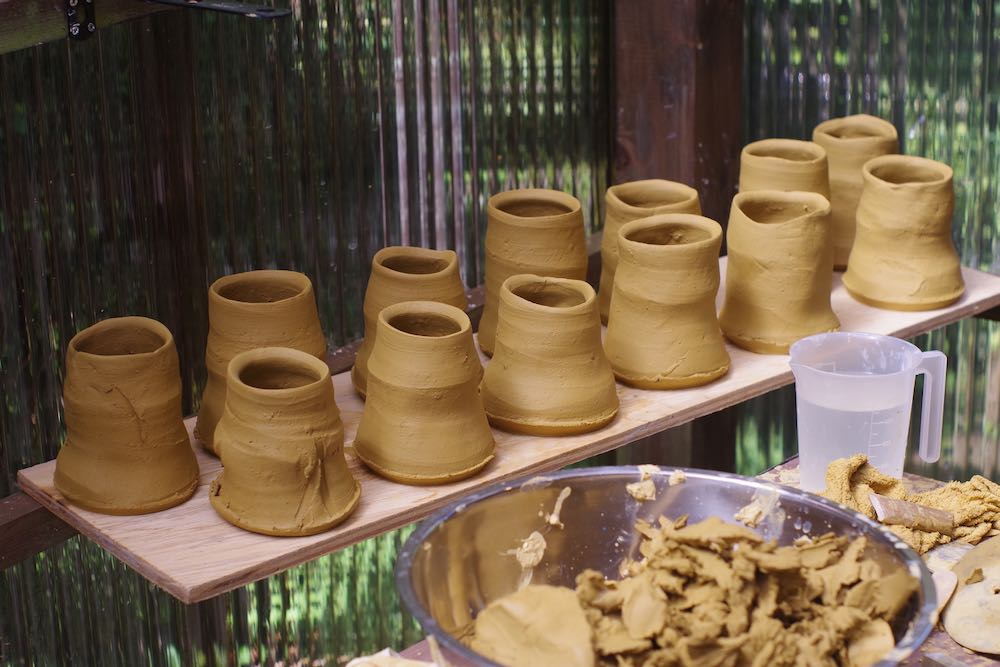 Francis explains,
"My favorite firing style is soda firing. Soda firing is quite popular in the US, but almost no one is doing it in Japan. I hope to teach workshops about soda firing and building soda kilns here in Japan."
We started talking about how great it would be if Japanese and American pottery could experience some fusion, and Japanese and American potters could undergo exchanges, and Francis continued,
"I really like the idea of cultural exchange. I am loving learning about Japanese pottery traditions and I hope to share some of my own techniques too. I feel like the mixing of ideas both makes my own work more rich, but might also be helpful to potters here."
I want travelers to spend their time as if they were living
Currently, Francis and Yufuko hold workshops for local residents and people in the neighborhood, but they have a larger vision:
We'd like to hold workshops based on the concept that pottery is part of the Japanese culture, and provide a place for pottery making.
We want the participants to experience the Japanese tea ceremony through making a "chawan " tea bowl, "chabana " flower arrangement through making a vase.
We want to invite them to the tea room to feel what it's like with their five senses. So they can make use of the experiences in their work.
Focusing on pottery can help you forget about everything else and to just be there with yourself. This can be a great opportunity for self reflection. We want to offer this experience to people, but it can take time. This is why we want to create a place where people can stay for longer periods of time to make pottery.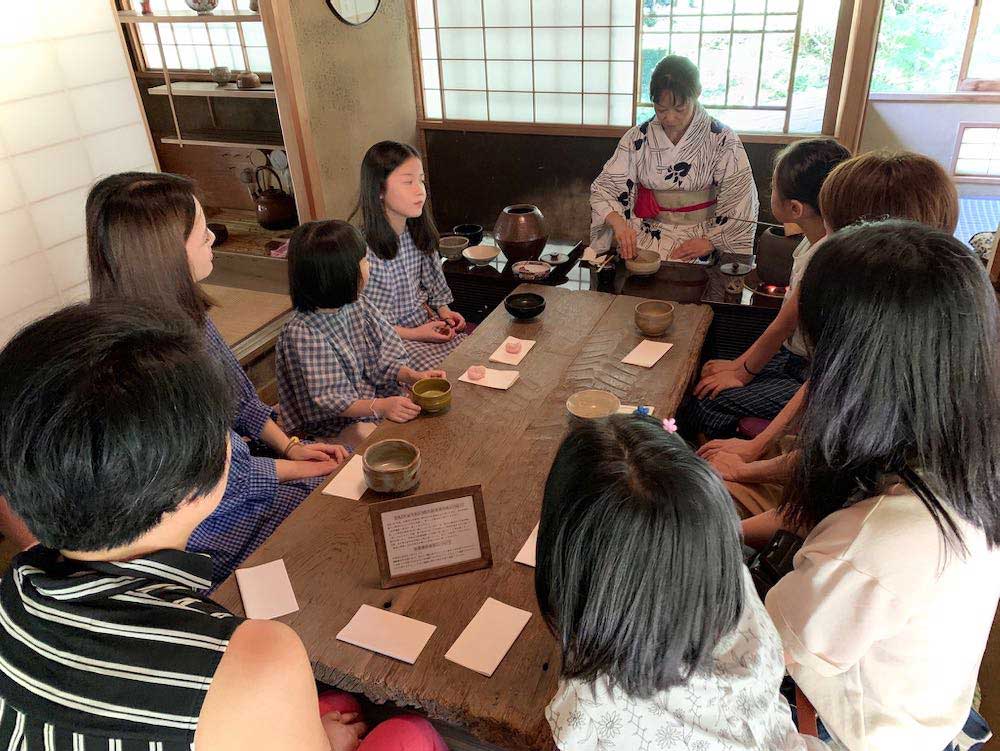 "Actually, before the COVID-19 pandemic, we had already hosted some travelers from overseas, who were very happy with their stay in the village",
Yufuko tells us.
"When it comes to welcoming travelers, it's easy to think that you have to show them around the tourist spots. But they can spend the whole day taking it easy and chatting by the horigotatsu (sunken heater), which is an extraordinary and new experience for those who come to stay here. It was fun and relaxing for me to welcome them, too."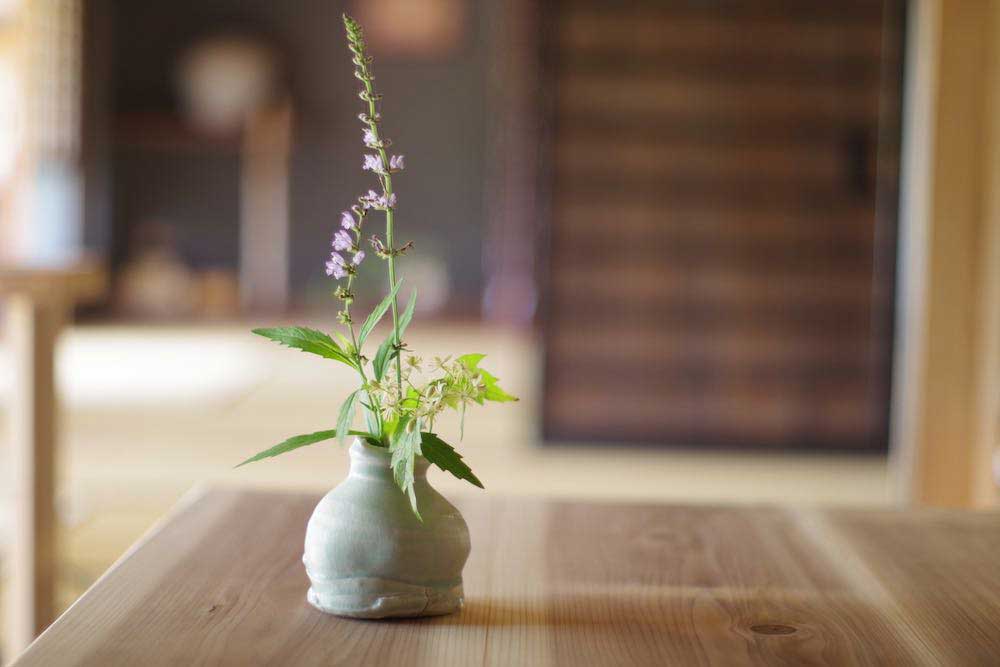 At the moment, the two of them are looking for a large kominka folk house to use as a guest house for when travelers return. I'm looking forward to seeing how it turns out.
Forget the hustle and bustle of the city; relax and enjoy the natural setting of Higashiyoshino Village, staying in an old-fashioned village house for a while as you do art and other creative activities.


PS: I hope they'll find a lovely old folk house soon!