On a refreshing sunny day in early autumn, I visited Akame 48 Waterfalls (Nabari, Mie Pref.)!
I've visited the place several times. I usually arrive there around noon to hike during the day and get ready to leave before it gets dark. But this time, I went there in the evening to enjoy night-time illumination.
Sorry, but it's not open to the public now, and you can't get to see it yet –– I was just lucky to be able to attend the test lighting event this time.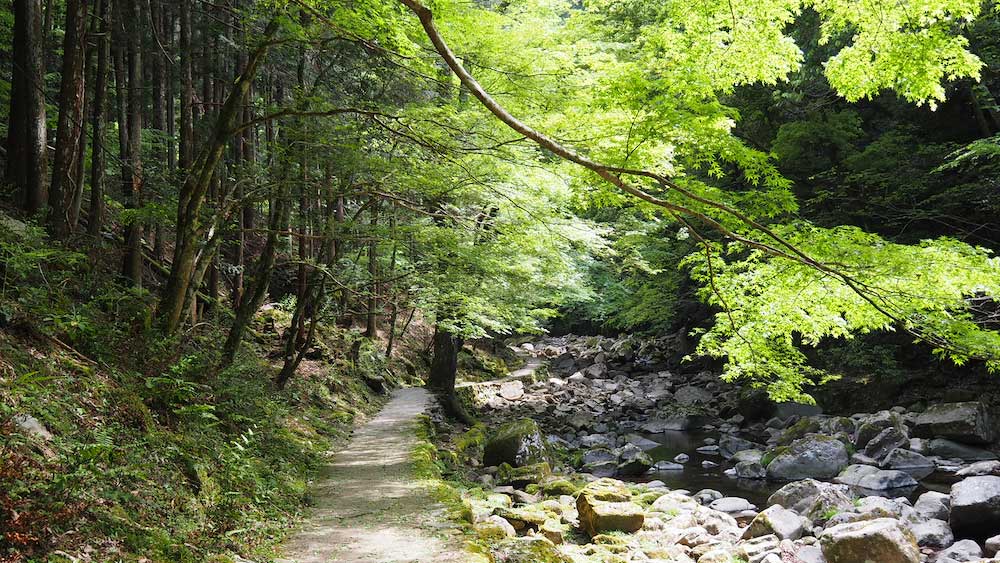 This year, with 1,000 Bamboo Lights
"Bamboo Lantern Illumination at Akame Valley" starts on October 24th
As some of you already know about bamboo lanterns from reading a previous blog post, "Crafting Bamboo Lanterns for the Waterfall Illumination," the bamboo lantern here is a lamp made of a bamboo tube with hand-carved decorations. The lanterns created by the artist group "Takesuzume " will be displayed at Akame 48 Waterfalls and lighten up the valley. There will be works made by the workshop participants, too.
Actually, the bamboo lantern event was held last year, too. And I heard the event would be scaled up this year with about 1,000 lanterns! I know some of you want to know what it will be like, even from now. So I'll tell you a little bit about the sneak peek.
An environmentally sustainable event
When I arrived at Akame 48 Waterfalls around 5 p.m., it was still bright but a little chilly. I walked about 5 minutes after entering the trailhead. Then I got to this open space before the first waterfall out of 5 significant falls –– Fudo Falls.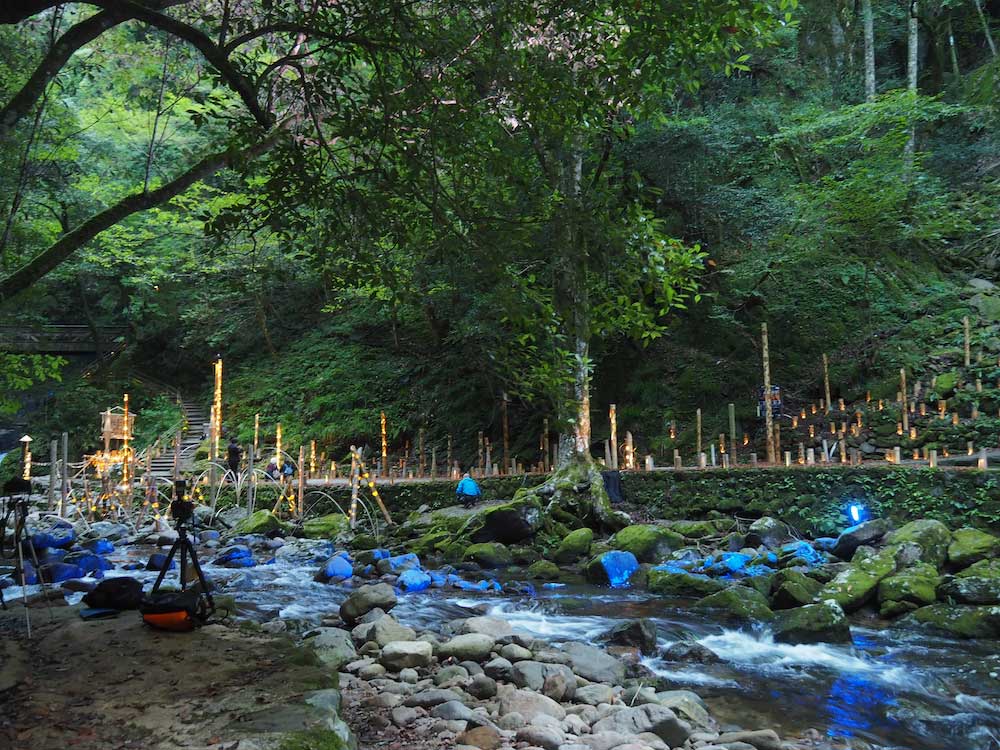 It's still bright, but they're already so beautiful! I can't wait till it gets dark!
I decided to talk to other visitors as we had a little time until night-time.
There were a lot of college students on that day. They told me that they were there to fieldwork for the tourism project, collecting video materials to promote this popular tourist attraction. It was their first time visiting there for some of them, so I asked them about the first impression of Akame 48 Waterfalls and the lantern event.
"I'm surprised it is so chilly here!"
"I enjoyed seeing a lot of waterfalls as I walked farther. I also liked the nature here."
"I want people from abroad to see the illumination and to get the feel of Japan."
They said.
Then Mr. Yamashita, who works for the tourism division of Nabari City, came and explained the event concept.
"This illumination is part of ecotourism, which helps conserve the environment. All the lanterns used for this event are made out of thinned bamboo abandoned in Nabari."
We learned the event is not only for attracting people but also offers benefits for the environment and local residents.
Akame Valley by night
Illumination time! It's past 6 o'clock and getting dark. Check out these exquisite scenes the bamboo lanterns and Akame Valley create.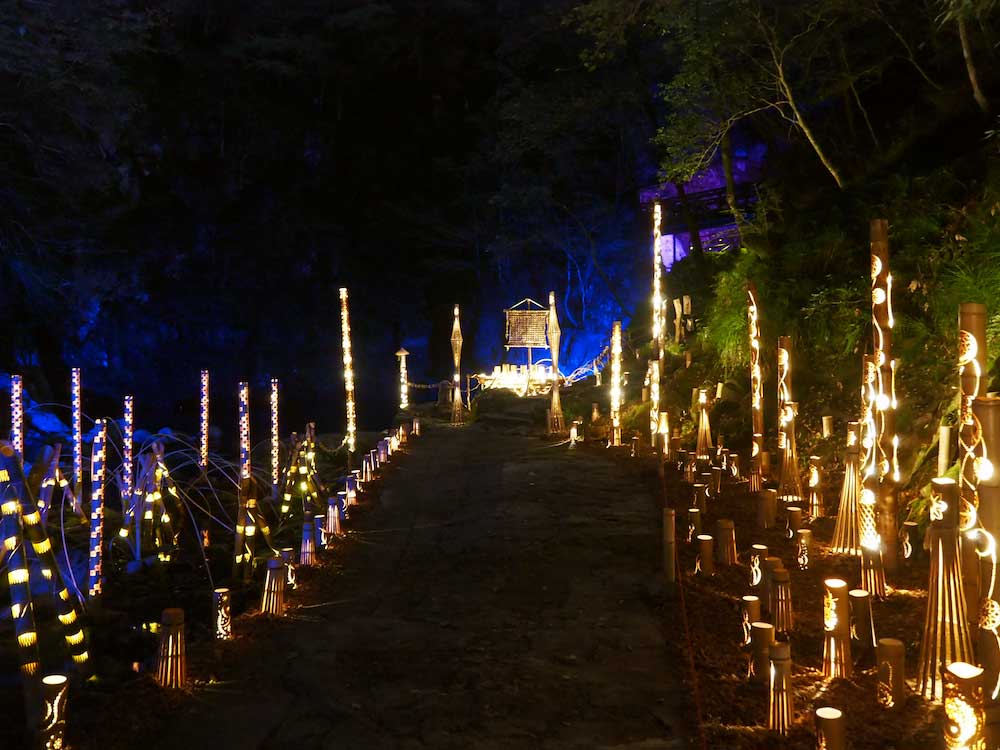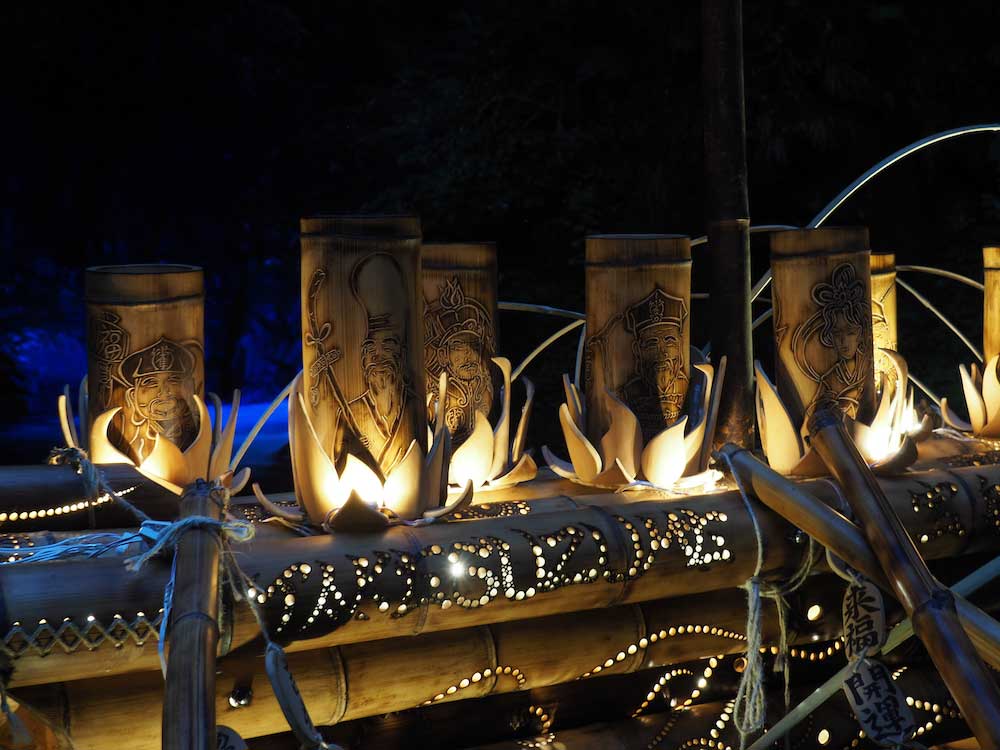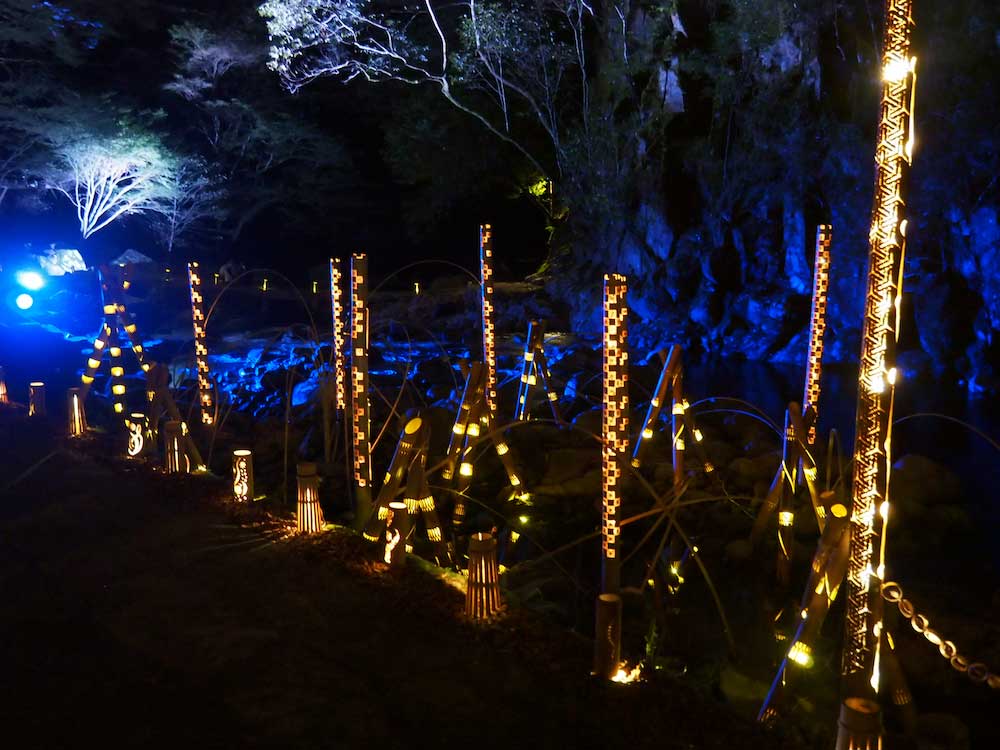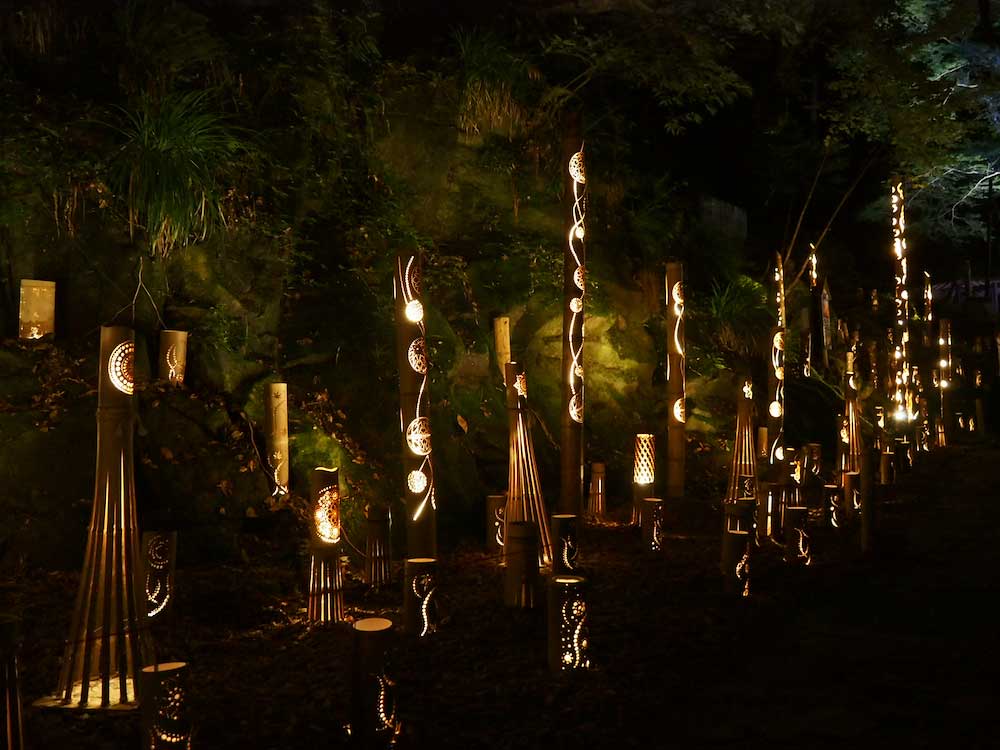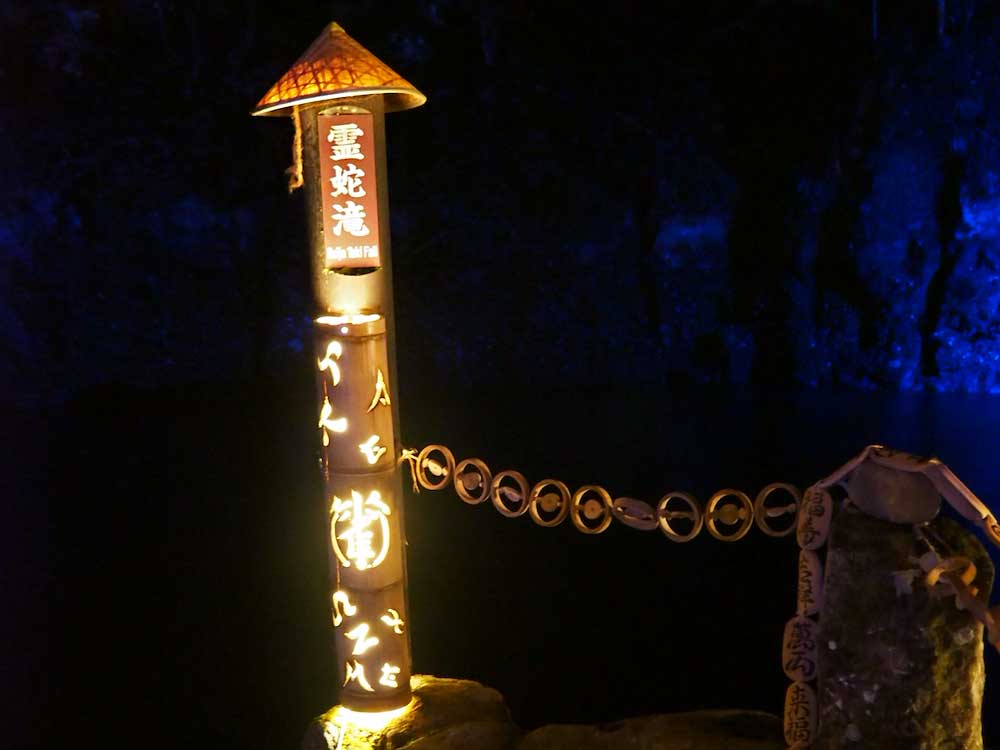 What do you think? Too bad my photos are not really showing the details, but the glow reflected on the water's surface was quite impressive.
The official version of the event will be bigger, with more lanterns illuminating the streams and ravine. Don't miss out on the chance to experience Akame 48 Waterfalls by night, which you usually can't!
Oh, don't forget warm clothing, as the temperature at the venue is lower by 2-3°C than in the central Nabari.
Akame 48 Waterfalls Bamboo Lantern Illumination

October 24th, 2020 - January 31st, 2021

4:30 pm - 8:00pm

Main venue: Akame 48 Waterfalls (between the entrance and Fudo falls)
Entrance fees: ¥600/adult, ¥300/elementary & middle schooler, free/pre-schooler
Access: A 10-minute bus ride from Kintetsu Akameguchi station. Take the Kintetsu-Osaka line to Akameguchi station (赤目口)
Parking: Available (paid)