Saturday, December 3, 2022, clear skies
We went to Akame 48 Waterfalls, where all kinds of exciting things awaited us, such as giant salamanders, food and drink trucks, and a beautiful bamboo lantern festival!
Some stores sell local specialties such as Iga sake and giant salamander chopstick rests adjacent to the festival venue. By the time you arrive at the main site, it is possible that your bag will be full.
Bamboo Lantern Festival
The first thing that caught my eye at the venue was the entrance gate made of colorful cloth. It created a soft feeling, different from the usual Akame 48 Waterfalls.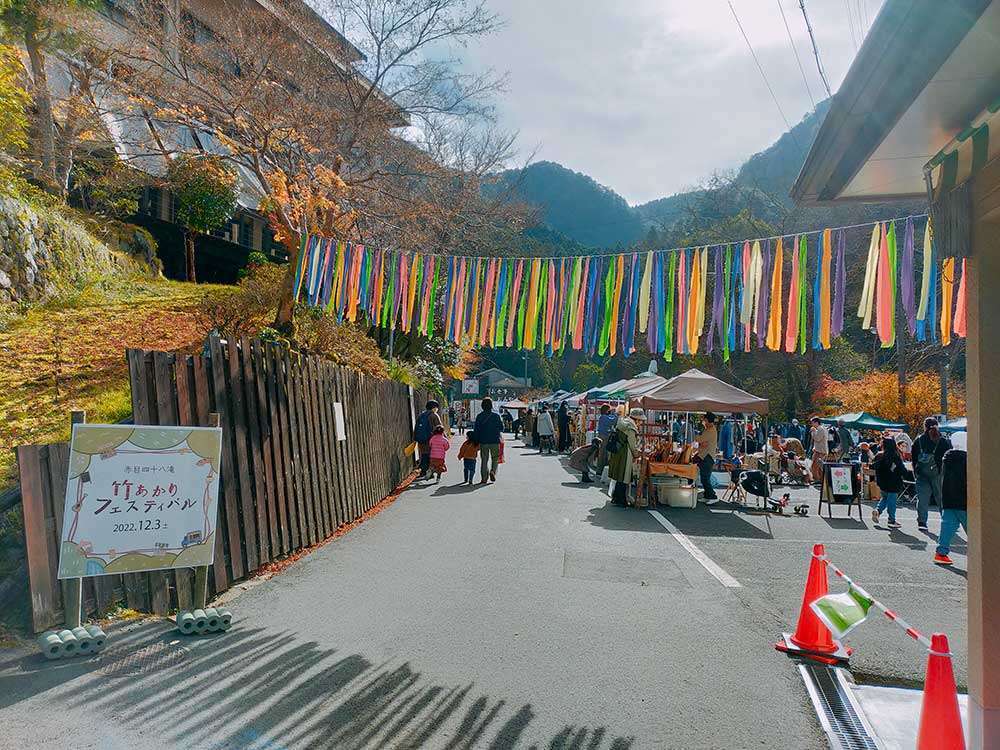 Past the gate, there was one store among the many that really caught my attention!
It's Mukai Seizaisyo. Their natural-wooden cutting boards from Yamazoe Village, Nara Prefecture were fun to look at. They have different colors and grain patterns. I would put cheese and beef on one of them rather than using it as a cutting board.
I walked on as I thought of myself appreciating my appetizer on the board with a glass of wine…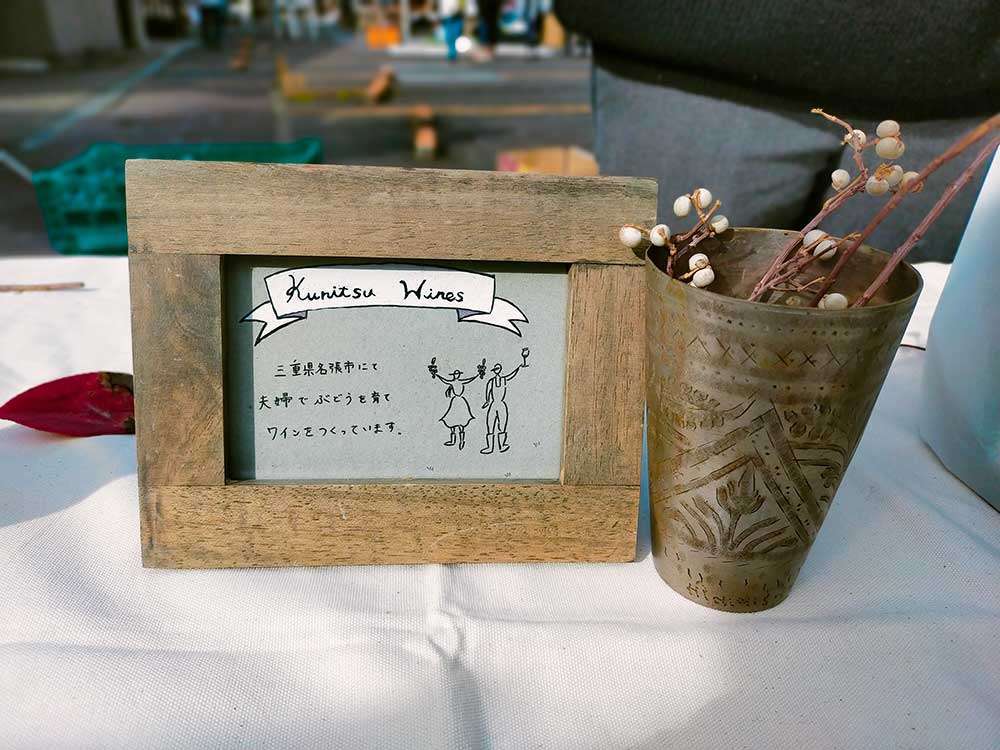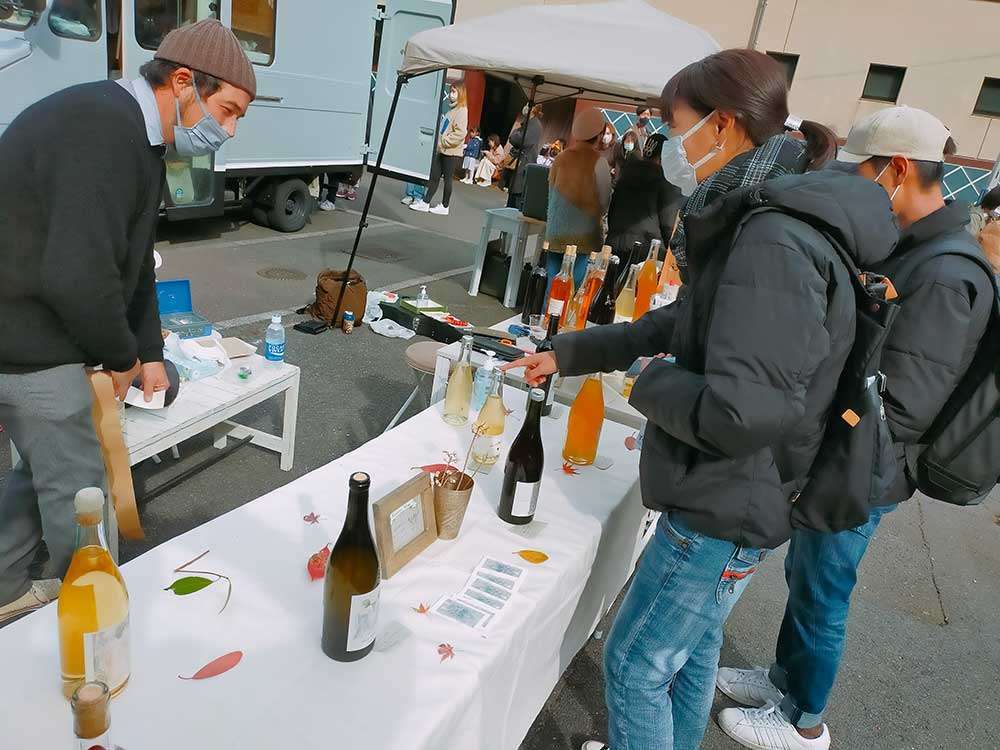 Hey, there's wine just like I was dreaming about!
Kunitsu Wines is a winery in Nabari City, Mie Prefecture. I was so excited because I love drinking!
I asked what kind of wine they had on hand. I also learned only a few Nabari wines were on the market. Now I know why my friend told me it's hard to find Nabari wines despite their good taste.
I decided to buy some instantly! Two bottles! (LOL)
I can buy that board on my way back, then all I need is some good cheese and beef, Iga beef at that! It will be a fun dinner tonight.
Meet the giant salamander
We headed to the Japan Salamander Center, where the giant salamanders were getting physical check-ups. Usually, you can only see them in the tanks, but today you can get to see them up close. You can even tsun-tsun (poke) them...
As I approached the Japan Salamander Center, I found kusa mochi (mugwort mochi) food stall. Having a sweet tooth, I immediately bought some!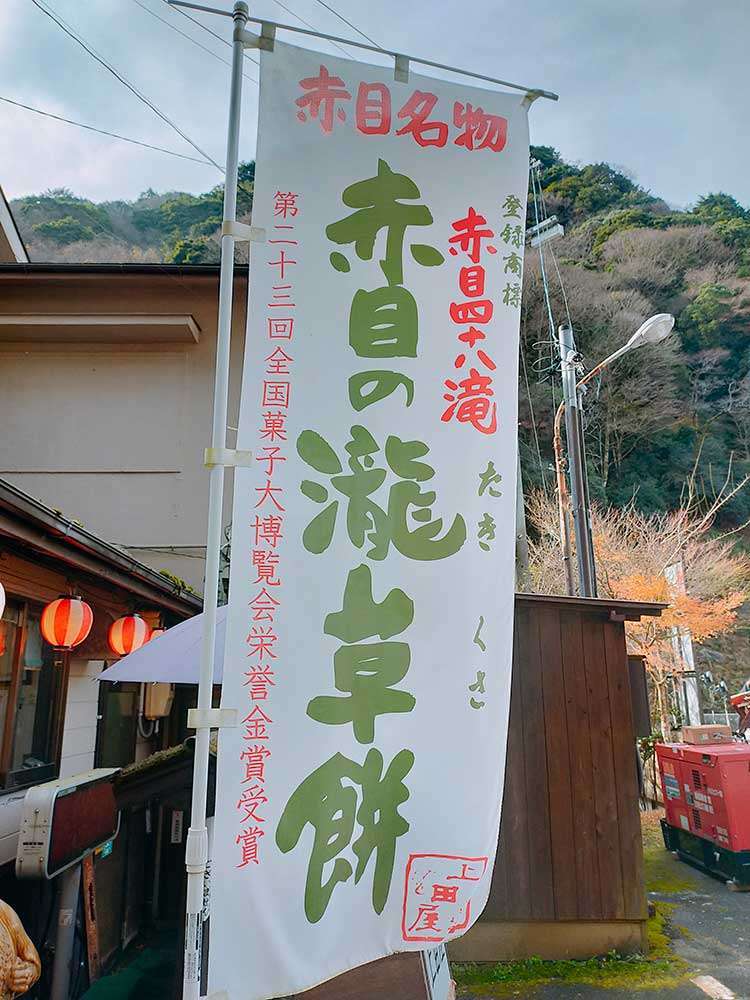 We took some pictures in front of the heart-shaped bamboo light installation nearby, and then ate the kusa mochi.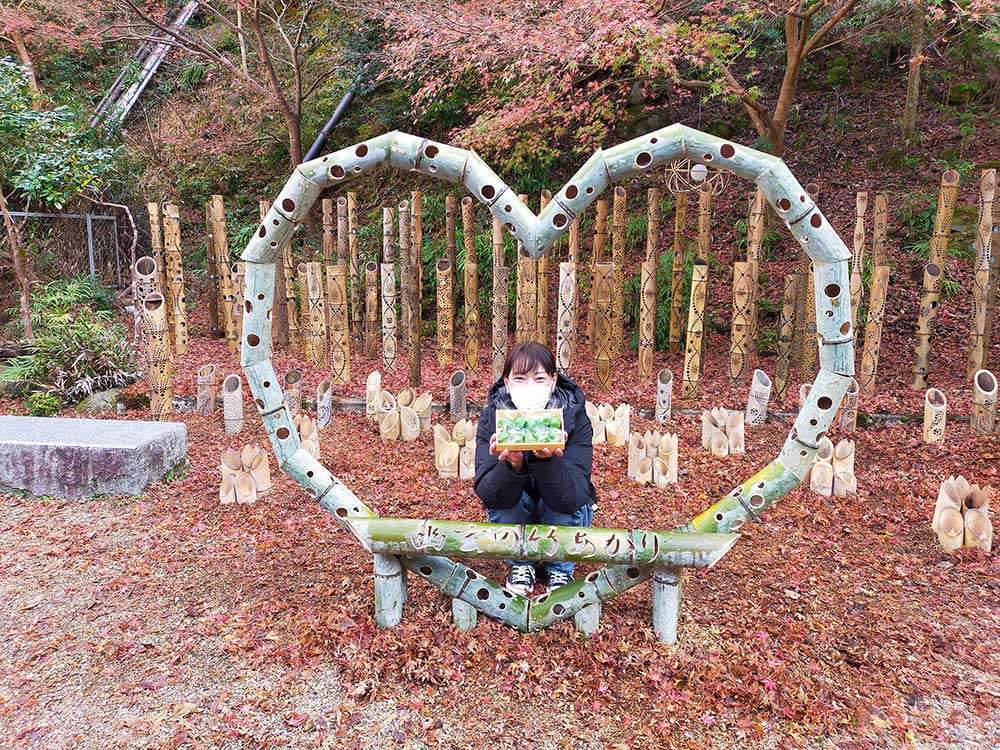 The freshly made mochi is chunky and filled with a moderately sweet red bean paste. Delicious!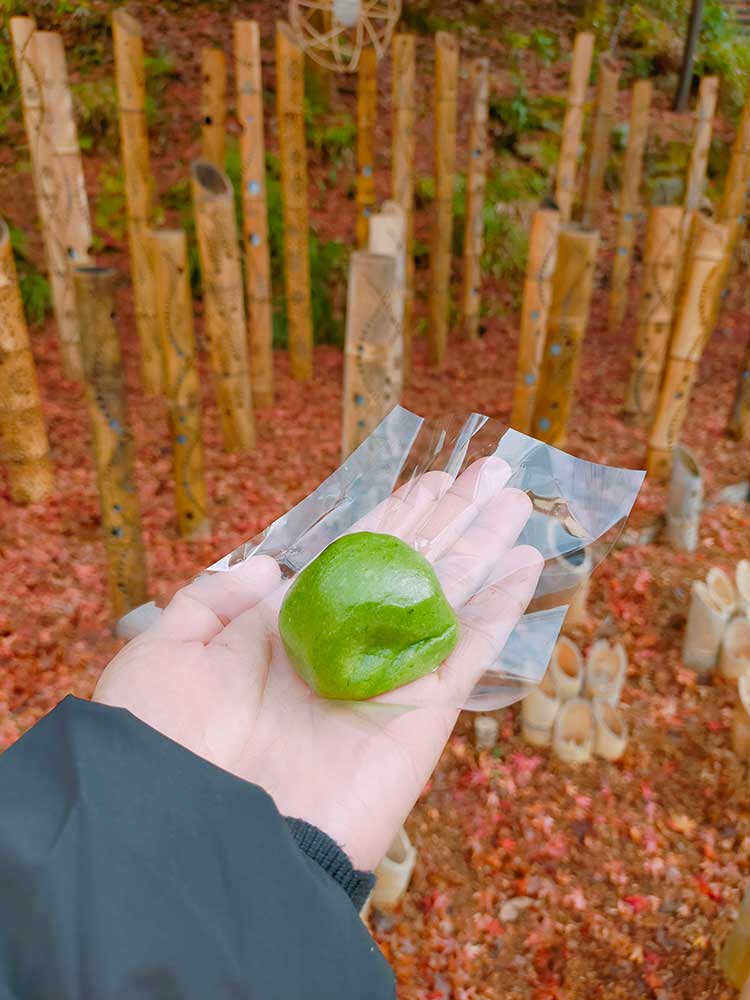 One more thing caught my eye on the way to the venue.
A salamander UFO catcher! The tag line "Catch the thrill and excitement!" made me put a 100-yen coin into the machine!
...Unfortunately, I couldn't catch anything (sniff, sniff)
My friend took the challenge and got a lovely salamander (check our TikTok clip to see how he caught it). It's fun to see adults get excited about a crane game.
We finally arrived where the giant salamanders were being examined.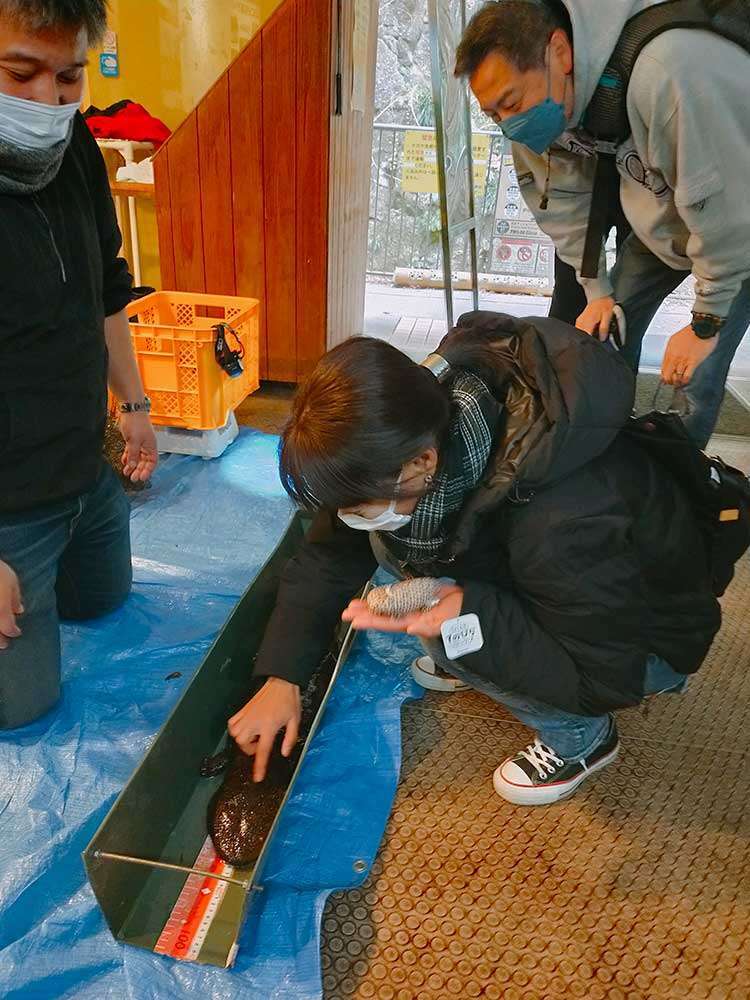 Together with some children, I touched a giant salamander.
Smooth and slippery.
I was scared at first, but once I saw and touched it up close, I came to think it was so adorable. It was a precious experience.
5 PM Bamboo Lanterns Light-up
The festival also had stage events lasting well into the evening: a taiko performance, an acoustic concert, and a shishimai lion dance.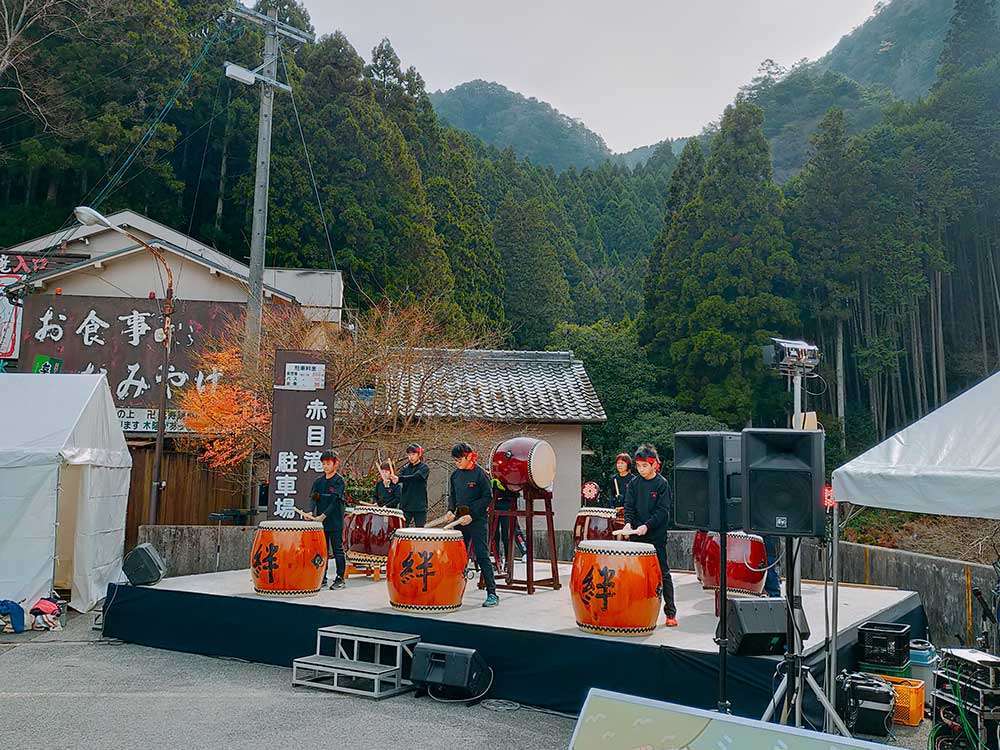 Having enjoyed the food trucks and stage events, it was about 5 PM, time to see the main event of the day, the Bamboo Lantern Illumination.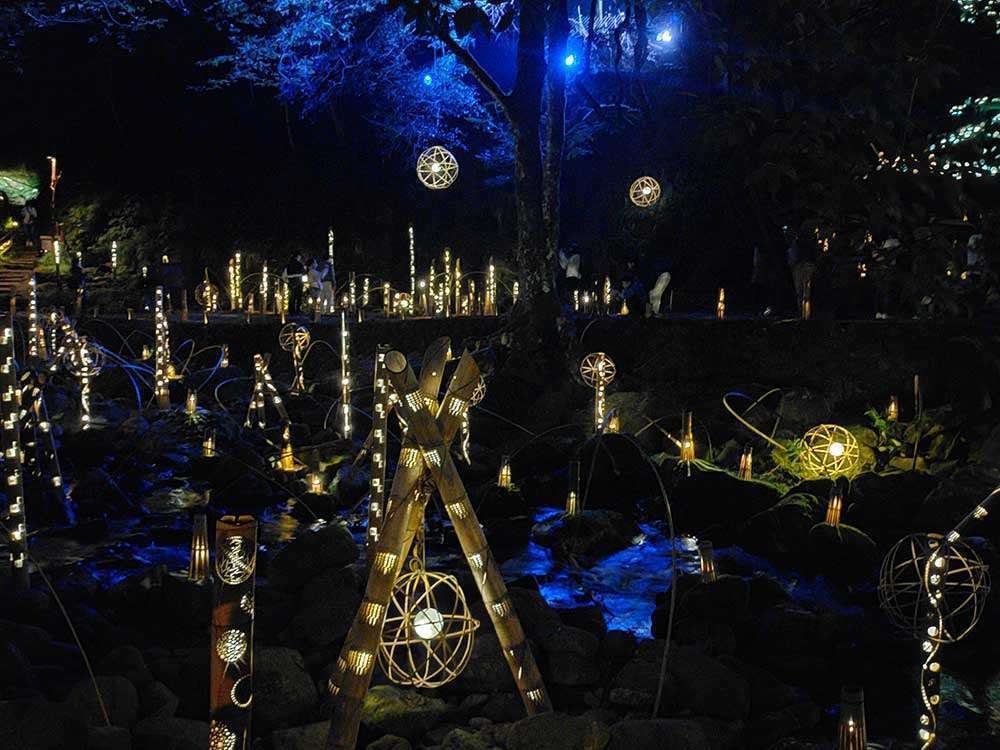 With warm light in a quiet ravine, the atmosphere is completely different from where the shops are. The gentle glow of the bamboo lights feel like they heal your stressed body and mind.
This is the third time that this event has been held, and it keeps changing little by little each time.
I will definitely come back next year! I recommend you dress warmly with gloves and earmuffs because the temperatures are low here.
Lastly... I remember someone on stage told us about the Bamboo Lantern Road that connects Kintetsu Akameguchi Station and Akame 48 Falls, so I took that road back home.
Bamboo lights are displayed here and there along the road, and the whole town welcomes you with them. The bamboo lights on the dark street guide you to the venue on the way and give you a gentle and warm send-off on your way back.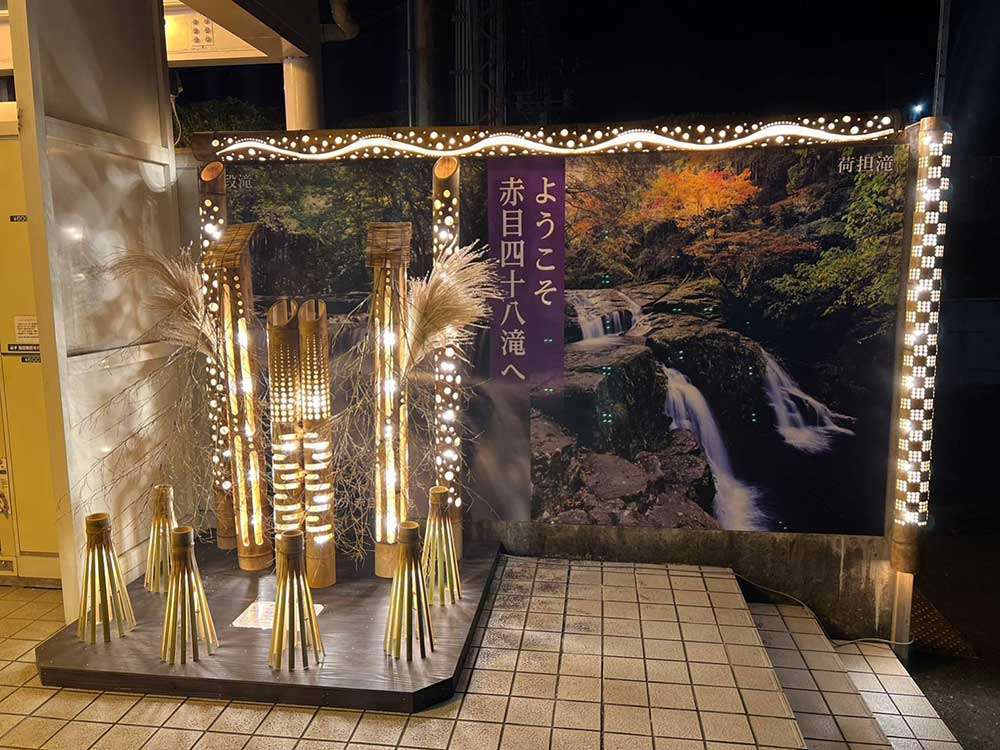 Bamboo Lantern Illumination

Location: Akame 48 Waterfalls
Date: 5 p.m. - 7:30 p.m., October 22, 2022 – January 29, 2023 (Only on Fridays, Saturdays, Sundays, and national holidays in December and January. Closed from December 28 - January 2)
Check this page for more information.