Two Stories of Community Development Through Bamboo Lanterns
One early morning in late autumn, I took the Kintetsu Urban Liner train to Nabari City from Nagoya, which is where I live.
The purpose of the trip was to hear about the bamboo lantern project.
I had held a bamboo lantern event in the suburbs of Nagoya in the summer, and a friend who knew about it invited me saying, "Nabari is also working on a bamboo lantern project. Would you like to come?" That was how it all started.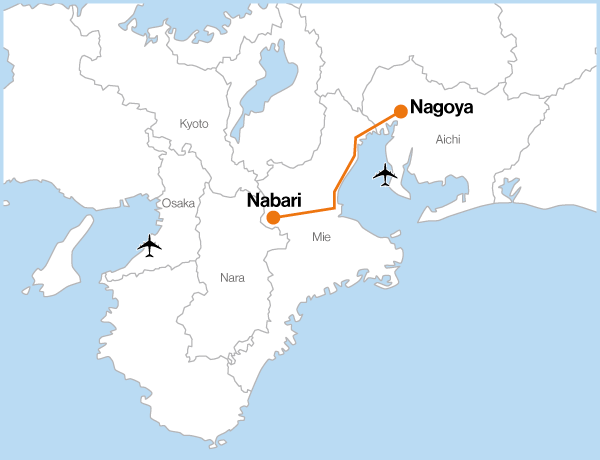 Under the state of emergency declared from March to June last year, all of the schools across the country were closed. Even after they reopened, children lost the opportunity to make memories because of the priority given to controlling the spread of the virus. Their memories of the moments that adults have taken for granted are completely different from previous generations.
We adults, too, were required to change our lifestyles to maintain social distancing, which for a long time kept us apart even with those who were right beside us. I was wondering if there was another way to maintain the precious relationships that we have built up over time, for the sake of the children who will lead the next generation.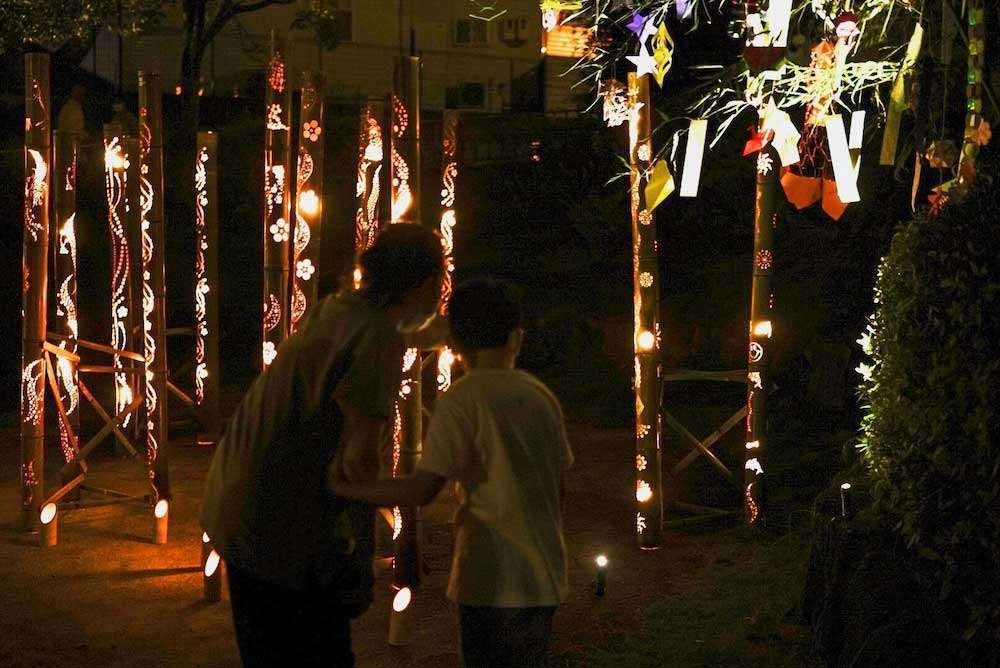 I asked my mother, who lives in Nabari, if there was anything that could bring us all together as one. She said, "What about bamboo lanterns?" With her words as inspiration, we were able to hold the Bamboo Lantern Summer Festival this summer, under the slogan of "We light our own town." Many residents, from the elderly to little children, participated in the event and turned an ordinary park into a place of prayers illuminated by light, making it a memorable occasion.
Our bamboo lanterns were also featured in local PR magazines and became the talk of the town, far beyond our imagination.
Bamboo Lanterns for Sustainable Nature
An hour and a half away from Nagoya, at a retro cafe in front of Akameguchi Station in Nabari City, Mie Prefecture, I met with Mr. Shinji Takino. He is the leader of the Akame Bamboo Lighting SDGs Project, which works on community development through bamboo lanterns.
Mr. Takino is a descendant of the Iga ninja (true story!), and ever since returning to his hometown Nabari City about 10 years ago, he has rediscovered the charm of his hometown, while at the same time learning about the current state of its bamboo forests in disrepair. So he started researching his roots, the nature, history, and culture of the area with his local friends, hoping to create new activities in which the residents could bring their expertise to the table and collaborate with each other using bamboo.
During this time, Mr. Takino was involved in what has now become an annual event, the Bamboo Lantern Illumination of Akame 48 Waterfalls, one of the most scenic spots in Kansai. This time, he came up with the idea to bring the residents together by using bamboo lanterns to light up not only Akame 48 Waterfalls but also the surrounding Akame area, where he grew up.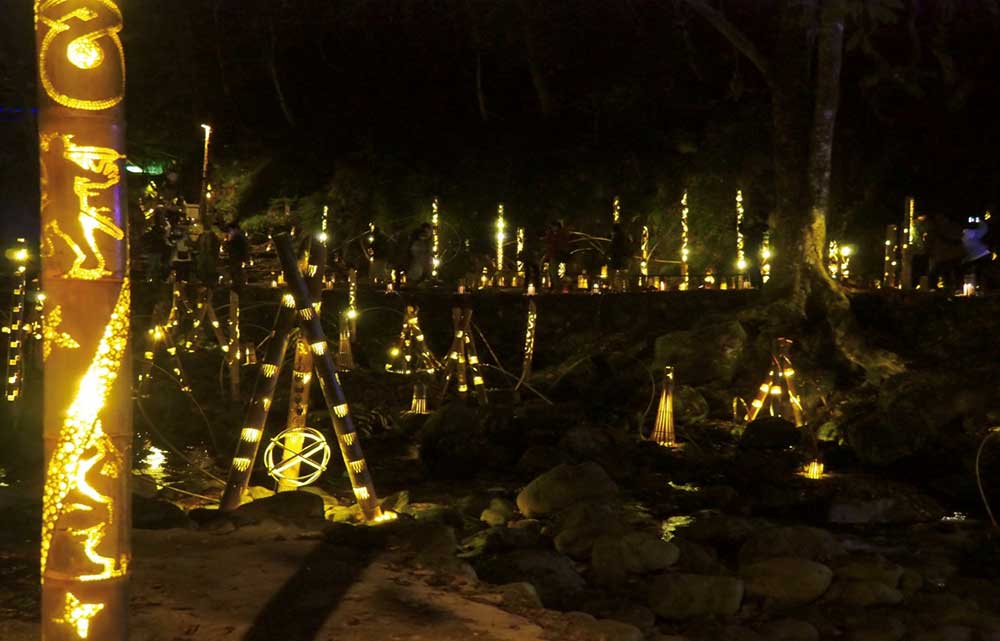 What was really interesting in his story was that in the old days, a large area of Iga, including the Akame area, was a manor of Todai-ji Temple that was protected by many powerful families, and that the surrounding mountains used to be places for ascetic practices of Shugendo , a fusion between mountain worship and Buddhism.
He said that whenever he goes into the mountains to procure materials for bamboo lanterns, he always wraps prayer beads around his wrist and greets the mountain deities before stepping in. As I listened to the stories about how we are being watched over by the stone statues of Fudo Myo-o that have been scattered around the mountains since ancient times, it made me think that perhaps we are now at a very important turning point in our lives where we need to rethink our disregard for nature.
The passion of the members for community development, the rich history of the area — I could have listened to Mr. Takino's intriguing stories forever.
Let's Light a Beacon of Hope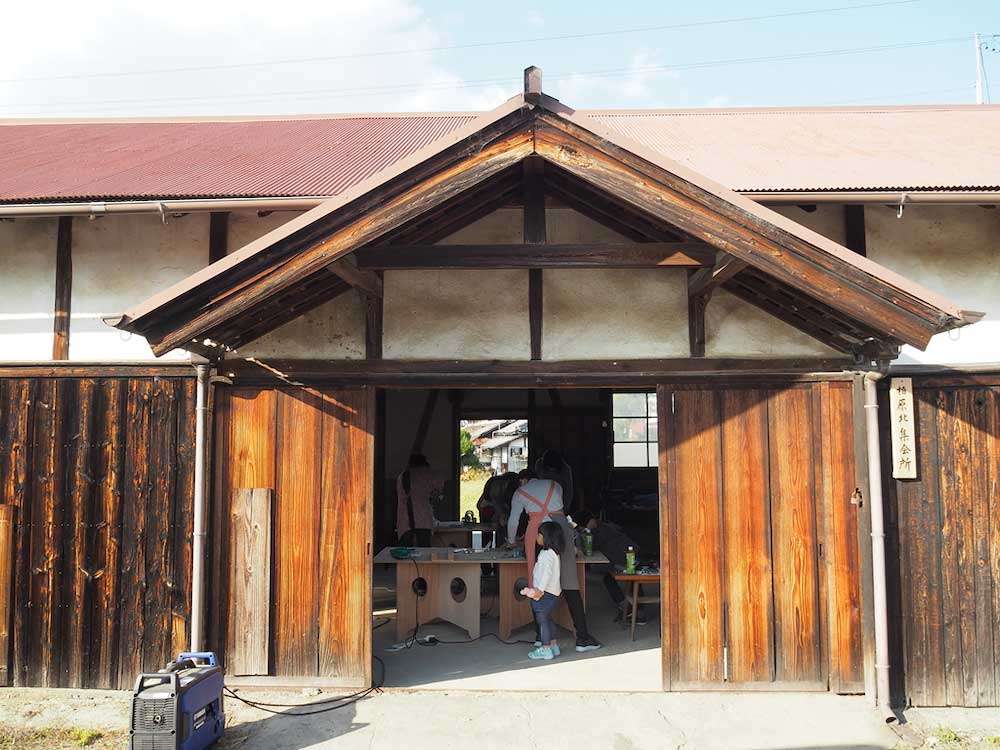 In the afternoon, we visited the bamboo lantern workshop. It was mainly women who were making the lanterns on that day.
The space was originally a warehouse for farming, but was offered to them by the locals. As I struggled to find a place to store and prepare bamboo for making our lanterns in a residential area, this space was more fascinating to me than Disneyland.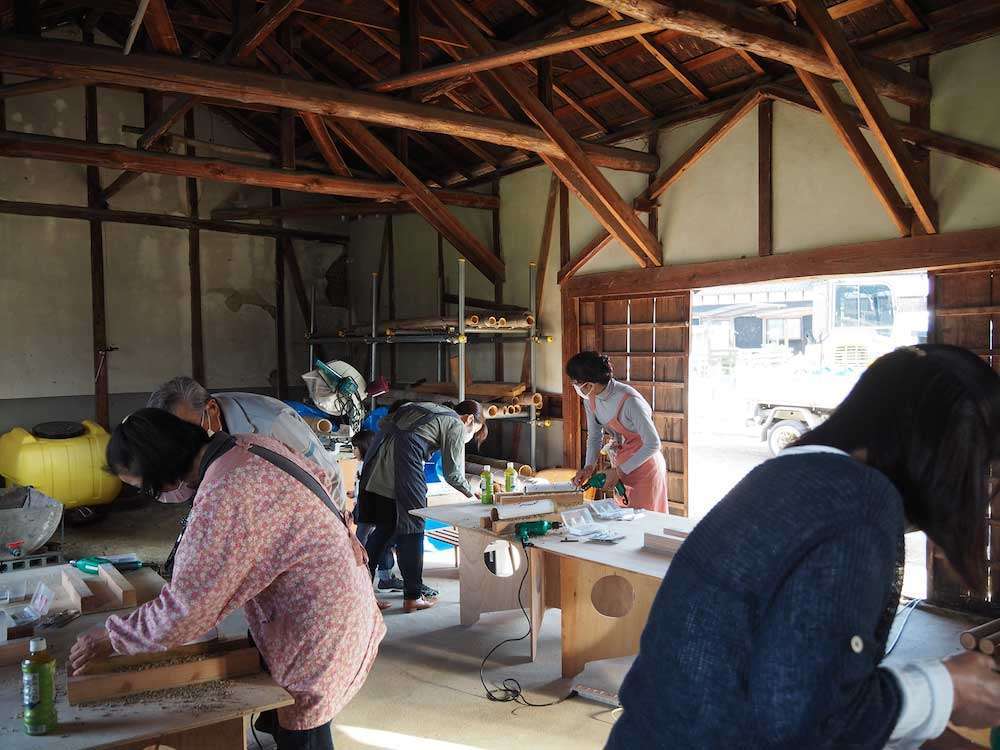 The bamboo was cut a year ago and laid flat to dry and stored in long pieces.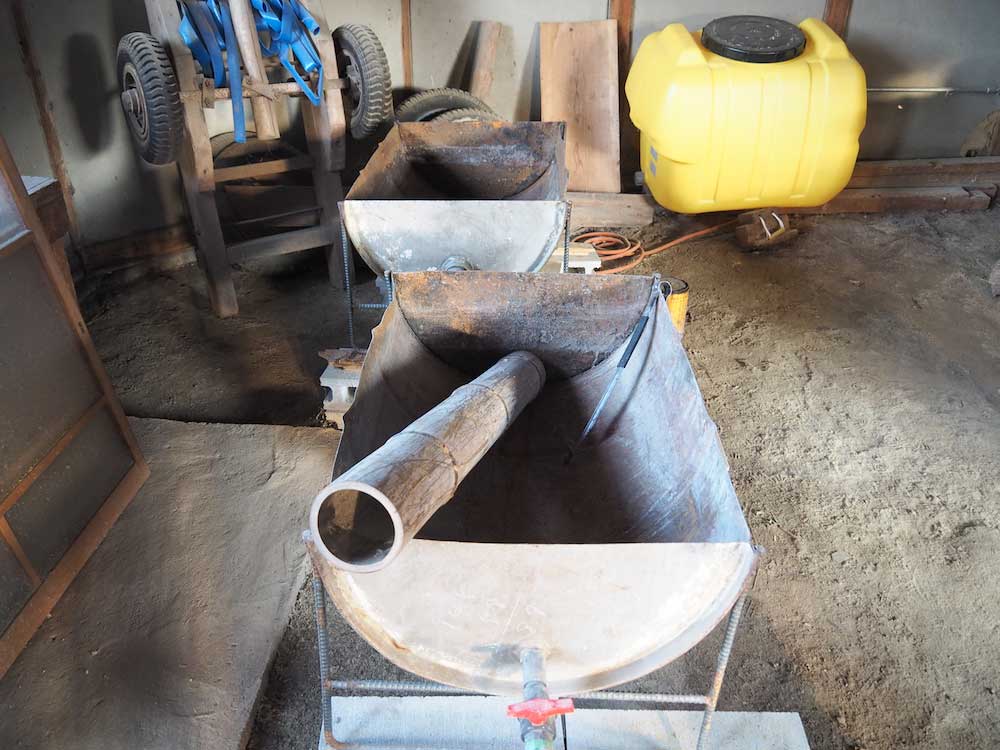 A bamboo de-acidifier made of disused steel drums reclaimed by a retiree from a large manufacturing company. Tools left out in the open, ready to be worked with at any time...That filled me with envy!
At one of the several spacious work tables, women of various ages as well as a boy of elementary school age were in the middle of wrestling with bamboo tubes, with electric drills in their hands.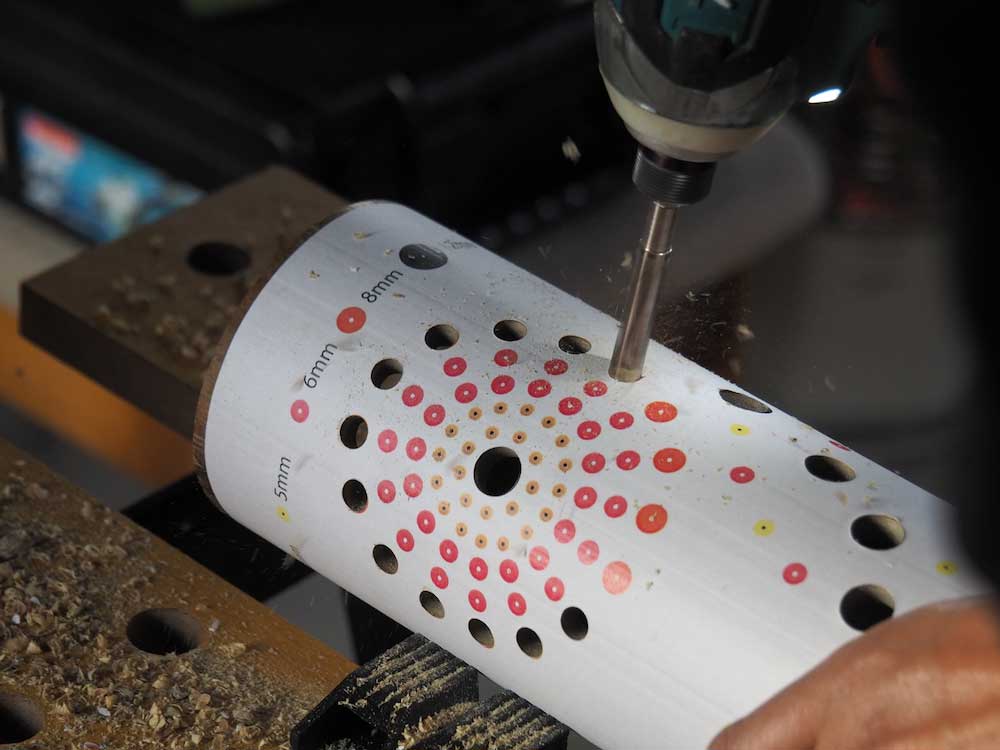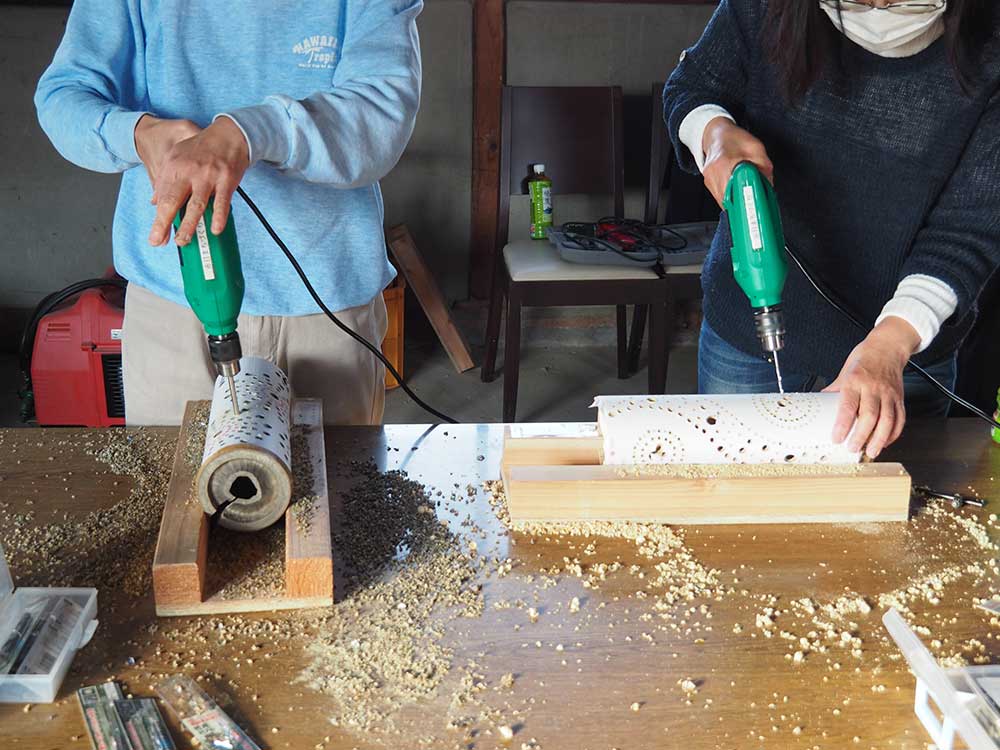 After a few dozen minutes of concentrating on the bamboo, they finished drilling all the holes and lit the lanterns. The cheers of excitement as they did so warmed my heart, as it reminded me of the scenes I had seen in my own town.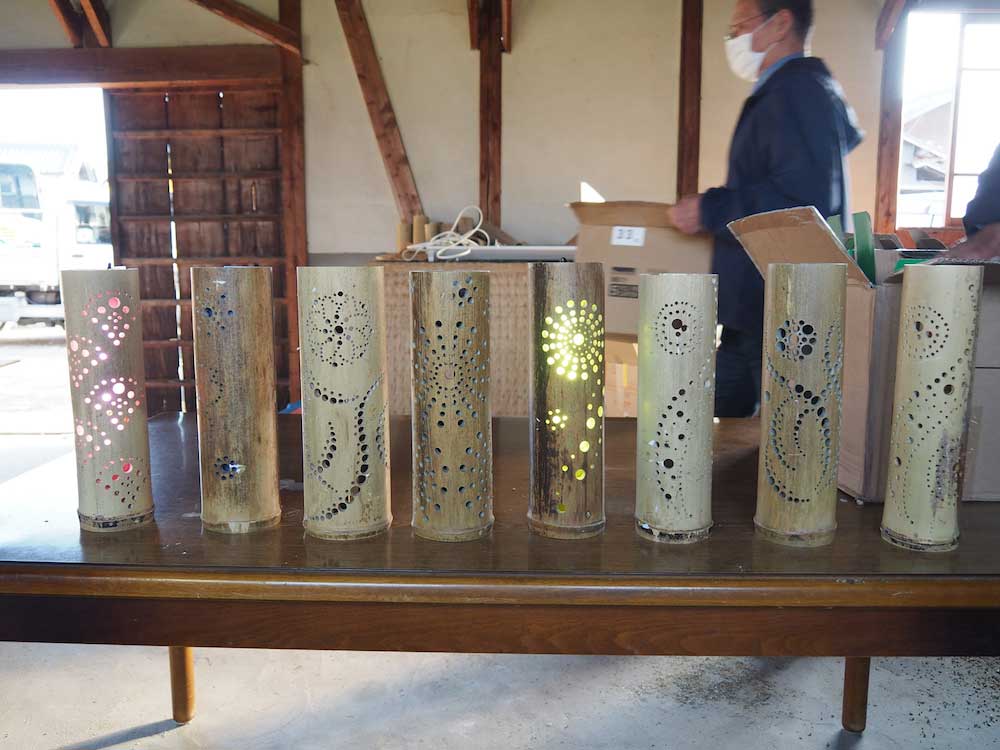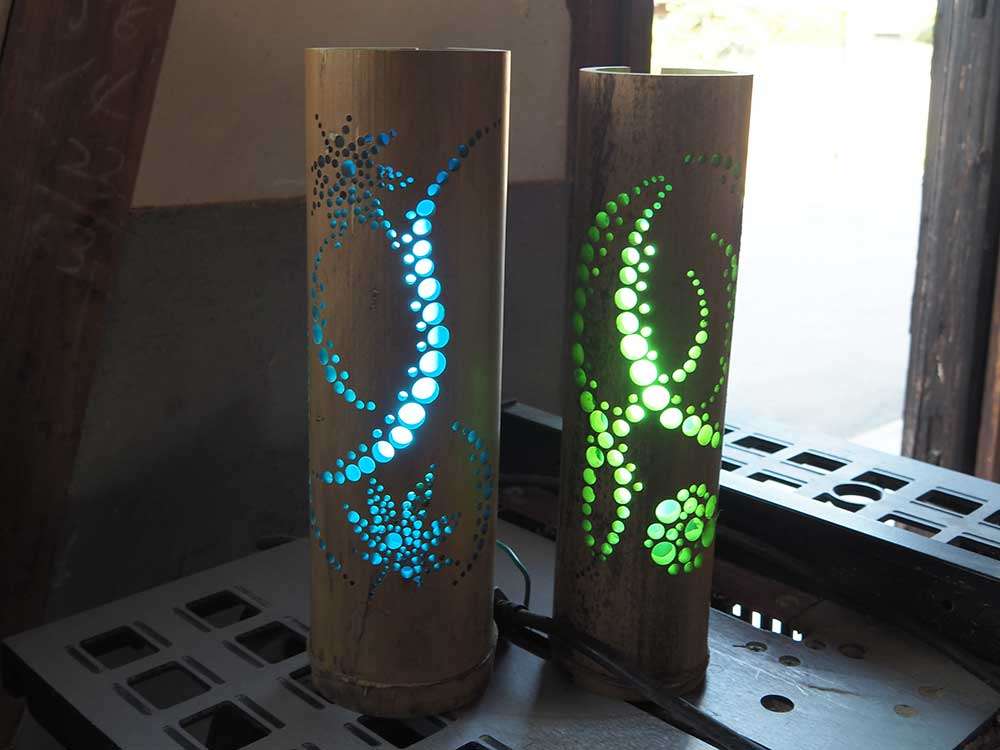 The day's bamboo lantern making ended with the message, "Let's come together to light a beacon of hope in this dark world." That message still resonates in my heart today, because we too raced through this summer with the exact same feelings. I really find it wondrous how bamboo lanterns have connected me with these people.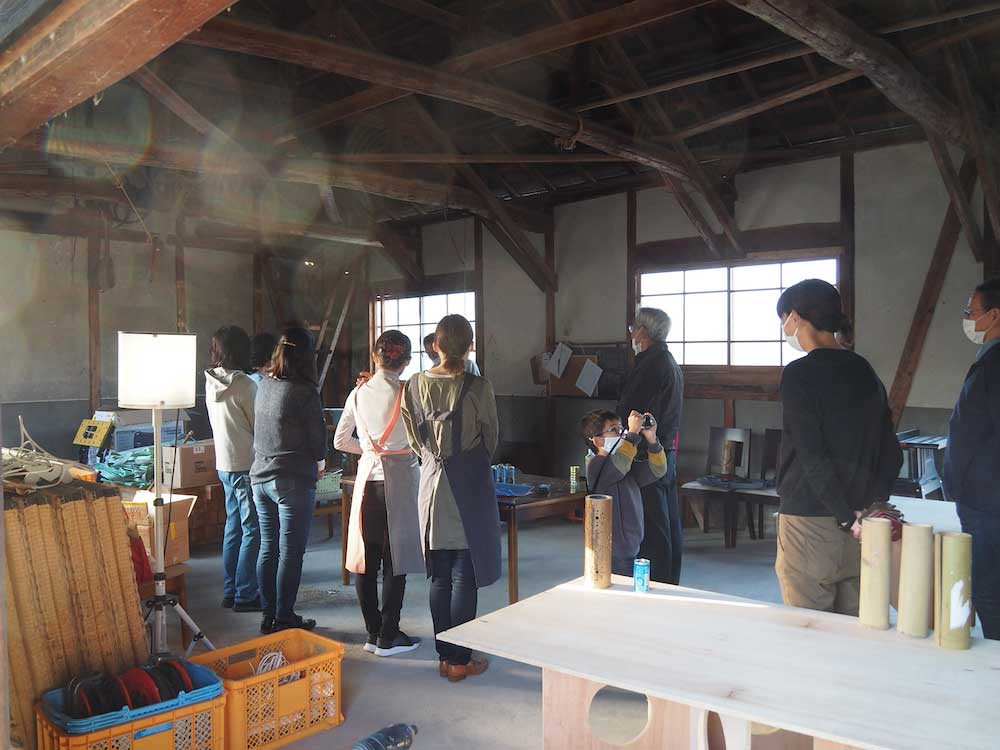 In the future, they are looking for bamboo projects that would generate revenue for the town, such as selling bamboo chips and making menma , which are fermented bamboo shoots usually found in ramen noodles. I learned that, while it is indeed us humans who destroy nature, it is also us who protect and maintain nature by using it wisely. I am grateful for the bamboo lanterns that led me to the Akame area of Nabari.