I'm not an athletic type but I tried 'sawanobori'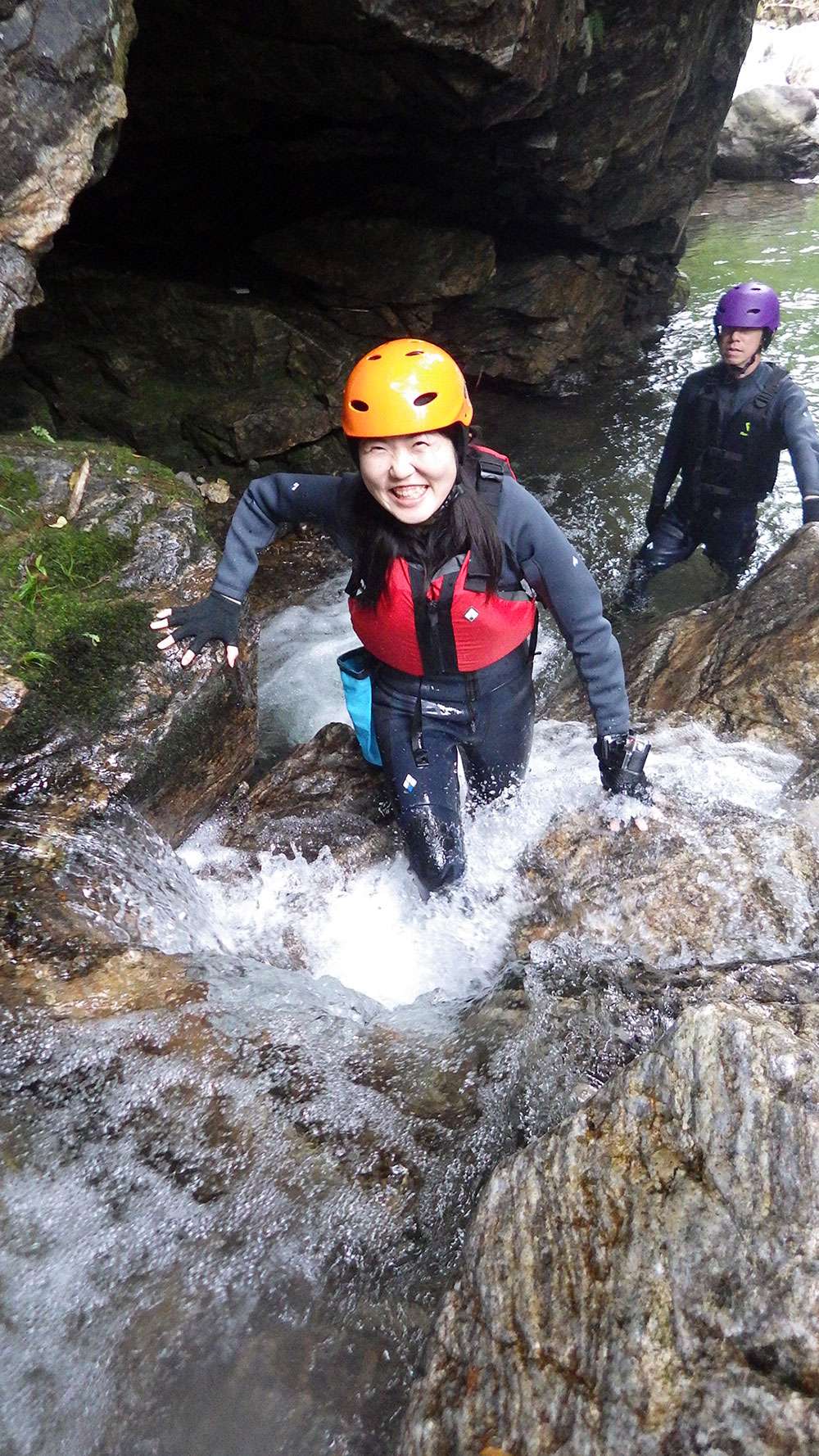 It's melting hot every day! It was so hot that I was searching for something that would cool down the heat on the net. Then I found this Gorge Walking Tour in Nabari city. So I booked right away.
Gorge walking is called Sawanobori (沢登り) or shower climbing in Japan—you move and swim in the river against the stream, and climb the waterfalls. Surrounded by beautiful trees and clear water, you feel like you are a part of nature.
This guided tour takes place at Akame 48 Waterfalls. I was told to bring a bathing suit to wear under a wetsuit, so I brought my favorite one (even though I didn't have a chance to show it).
The tour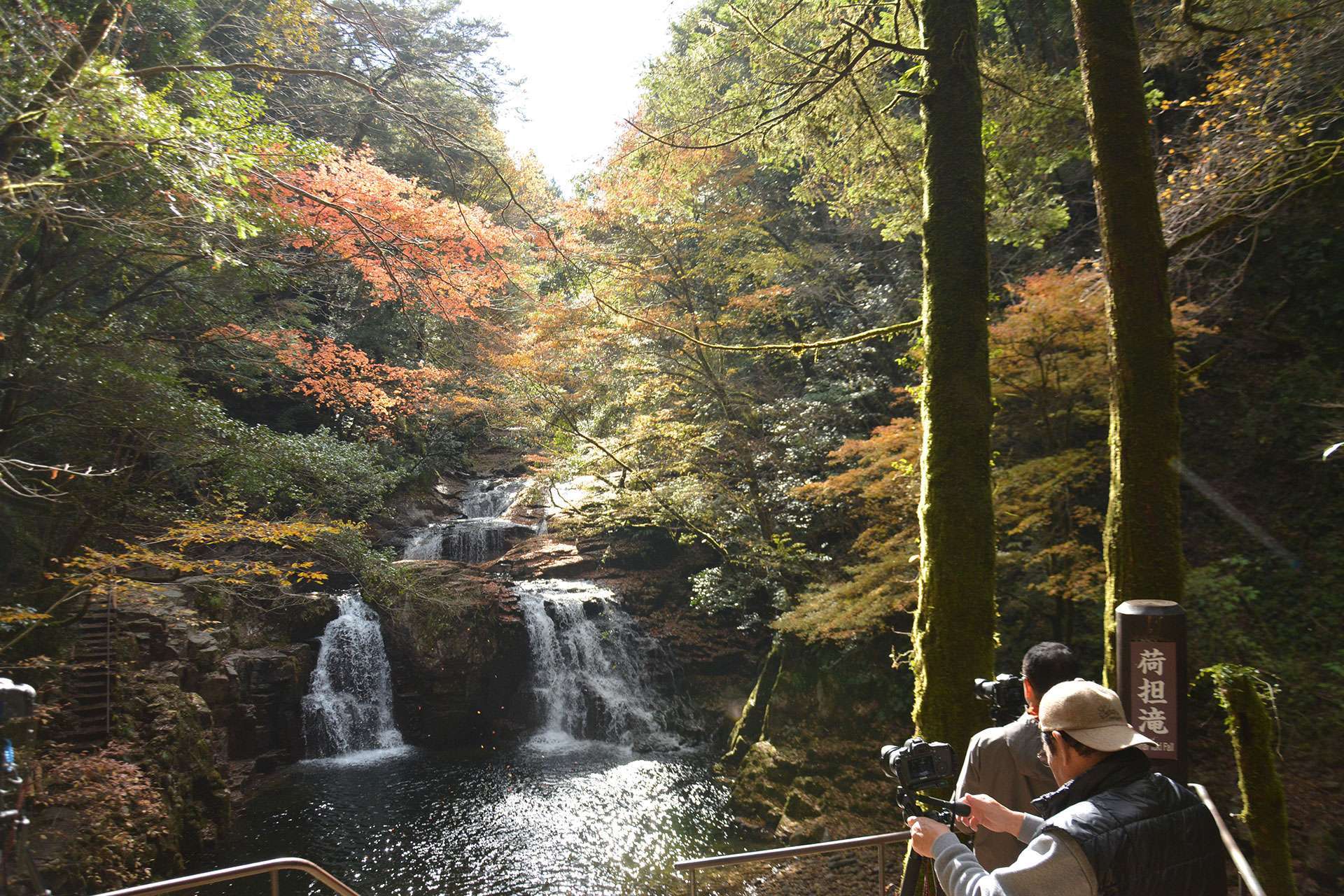 Akame 48 Falls are popular among photography lovers
To participate in the tour, you assemble at "Akame Visitor Center" by 9 am. The center is located on the way to the entrance of Akame 48 Waterfalls trails. You rent wetsuits and water shoes in your size there. After you change to those, then you're ready to go.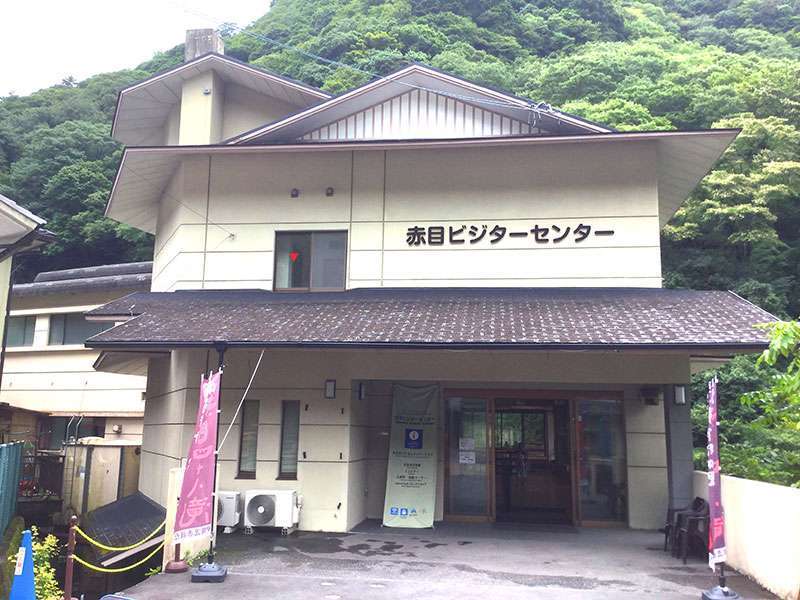 After spending some time in the center waiting and looking at brochures, we got into a car. We headed to where the river was, looking at green rice fields from the car window, along a country road, and through a tunnel. A 30-minute drive felt very short to me, as our tour guide's talk was witty and interesting.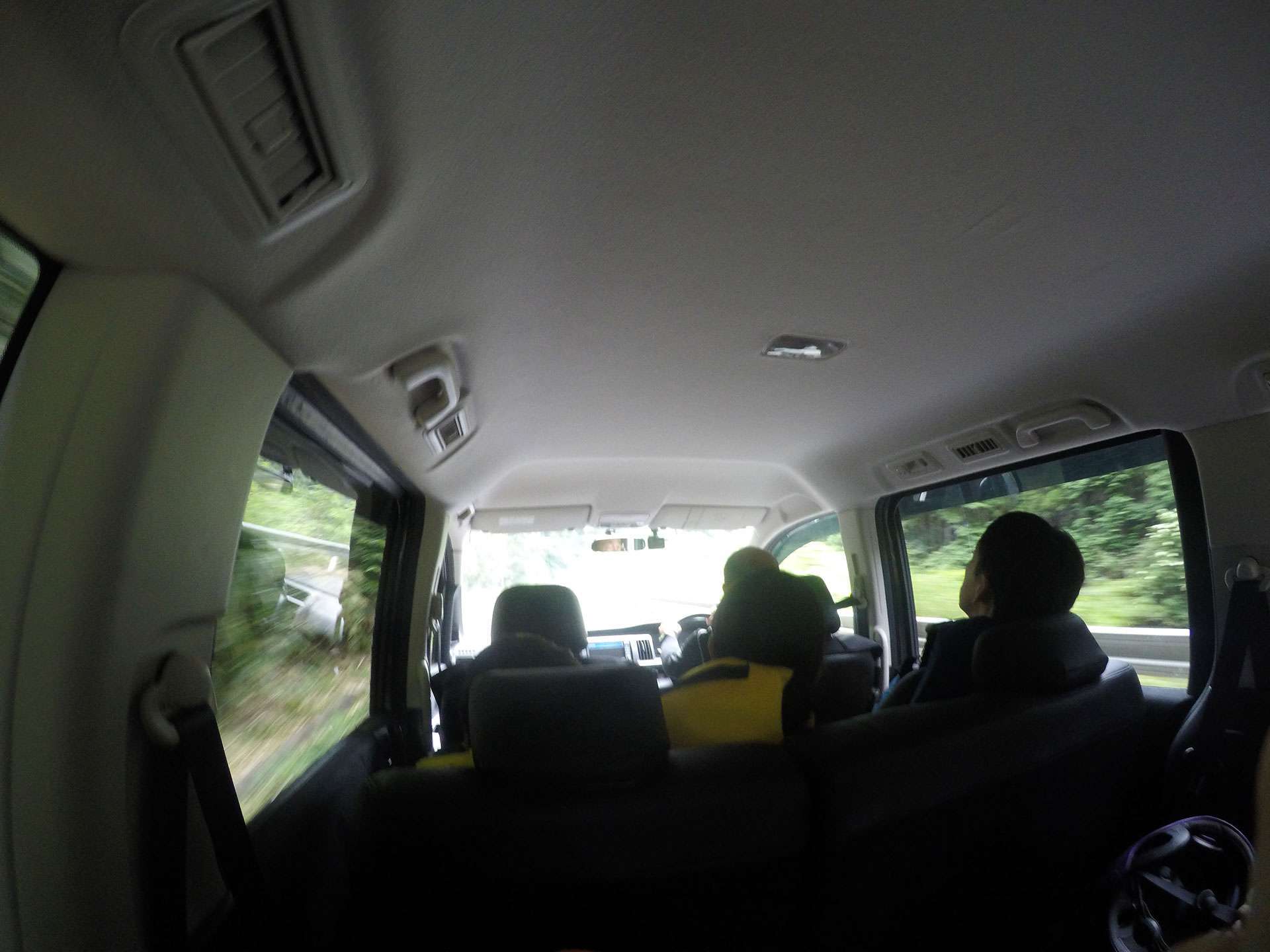 When we arrived at the river, we put on a helmet, a life jacket, and gloves. While doing some stretch, we listened carefully to the guide giving us tips and advice.

The adventure starts!
Now let's go!
The water was cold and it felt good. With a lot of rocks on the riverbed, it was just like a natural obstacle course. Although the stream wasn't so fast, the rocks kept me from walking straight. I headed slowly from rock to rock.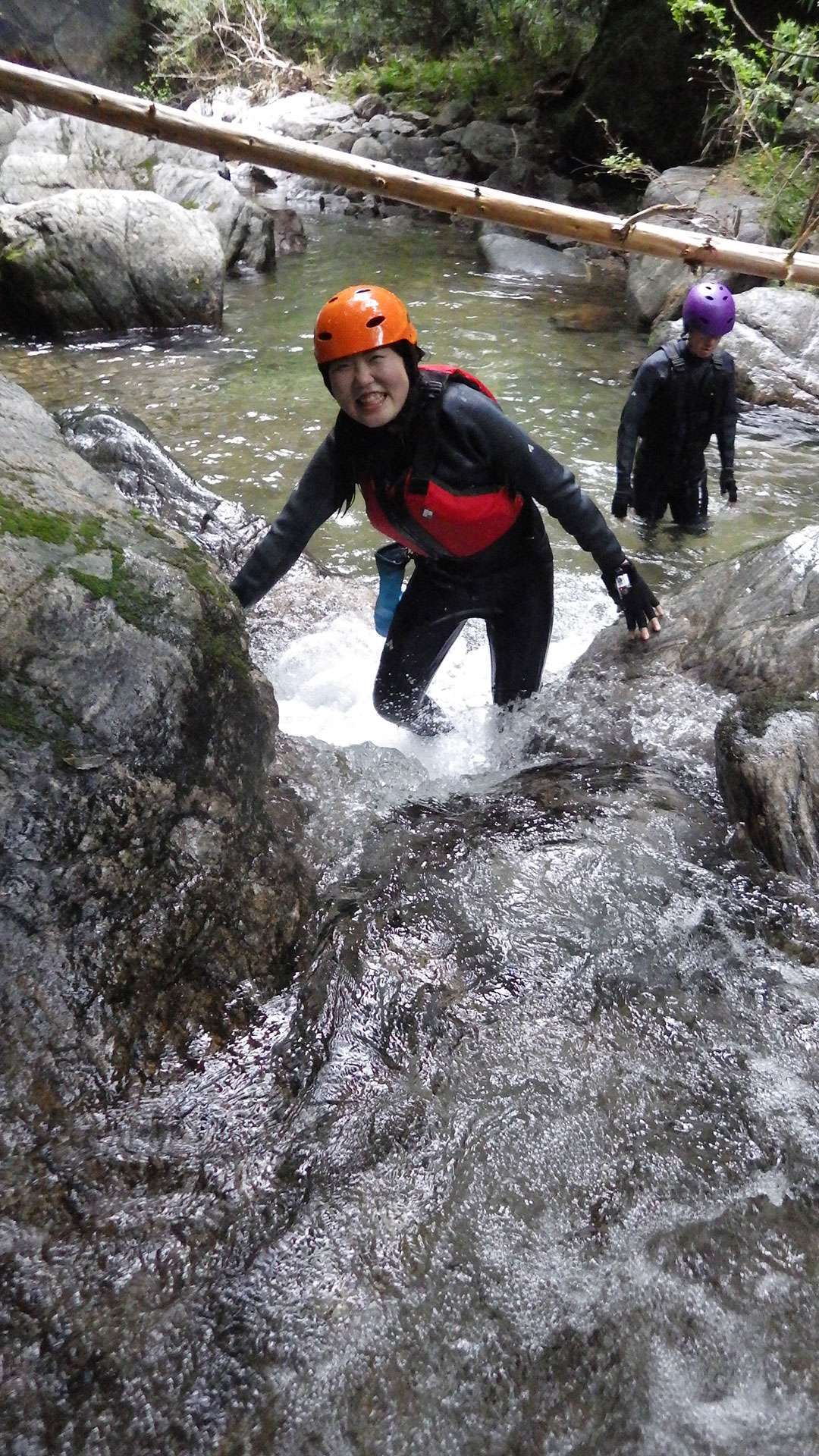 It might have been okay to fall down but I didn't want to take a risk—I am not married yet! On the other hand, the other participants were so brave that they climbed so smoothly.
I found a wooden bar on the way. The guide told me to hang onto it so that I could become like a roast pig. And I did, with a little help from him. It must have been hard and heavy for him to support the entire weight of me. Sorry.

My hands started trembling. Time for the last activity—a small dive.
By the time I got very exhausted and starved, I finally reached the last falls. I found the falls artificial because the fall bed was not rough. I stood under the waterfall to wash all my sweat away. It was such a perfect Instagrammable spot.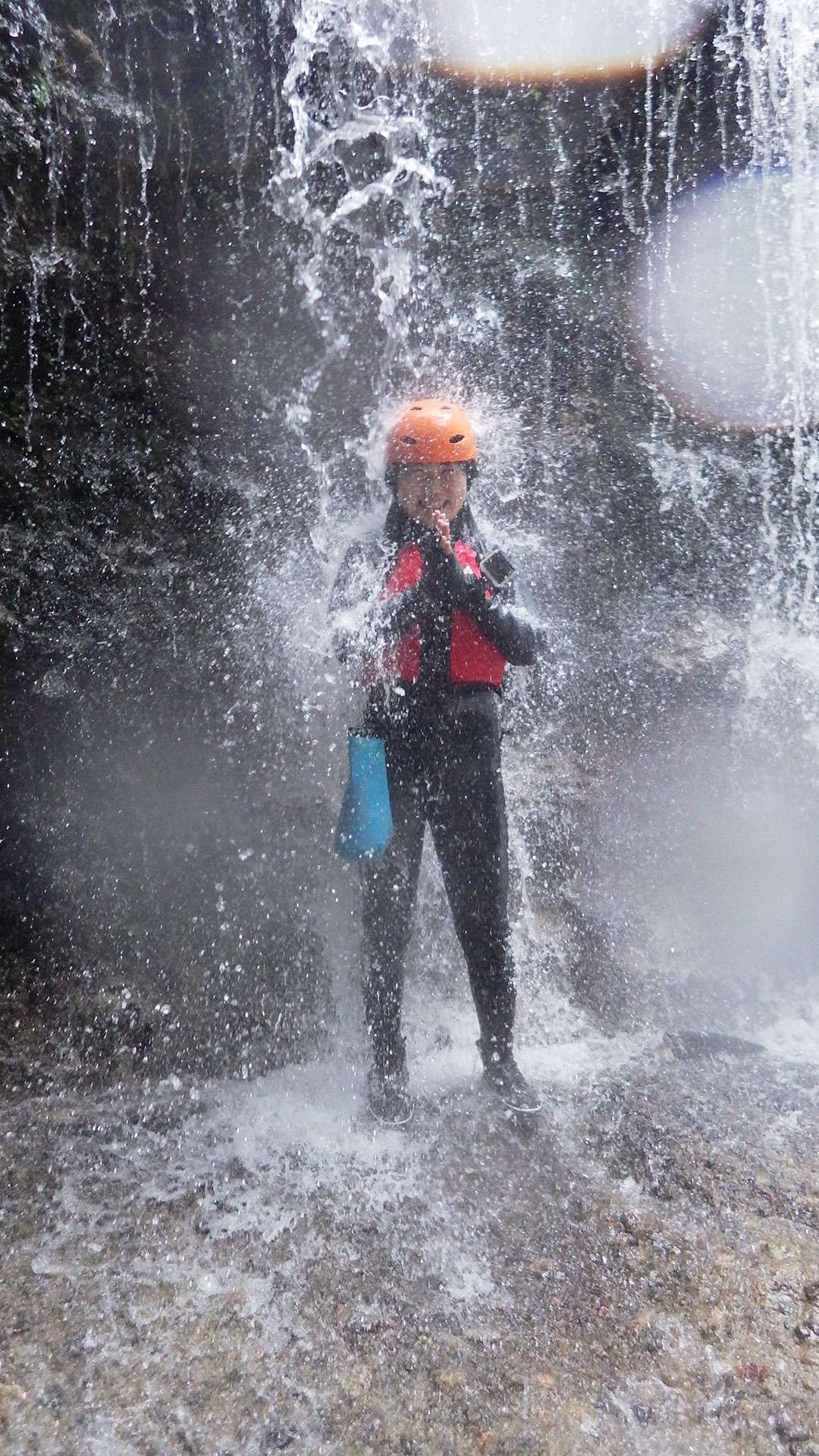 By the way, I experienced some difficult places. But thanks to the life jacket, it was no problem.
I had so much fun
We drove back to the meeting point. I had a good time talking with the other participants in the car, sharing the same experiences we just had. 
If you start the tour at 9 am, it ends around noon. It's a good time to have lunch at one of the diners around the visitor center. It might also be a good idea to soak in a hot spring nearby. That means you can enjoy both cold and hot water.
The gorge walking tour is exclusive during the summertime. It is so refreshing that you forget about the heat. The exercise level is not very hard, which everyone including kids and female participants can enjoy.
Difficulty: ★★☆☆
Coolness:★★★★
Hidden level:★★★☆
Interested? Go to the tour information page for more details about the tour, or contact us for any assistance.