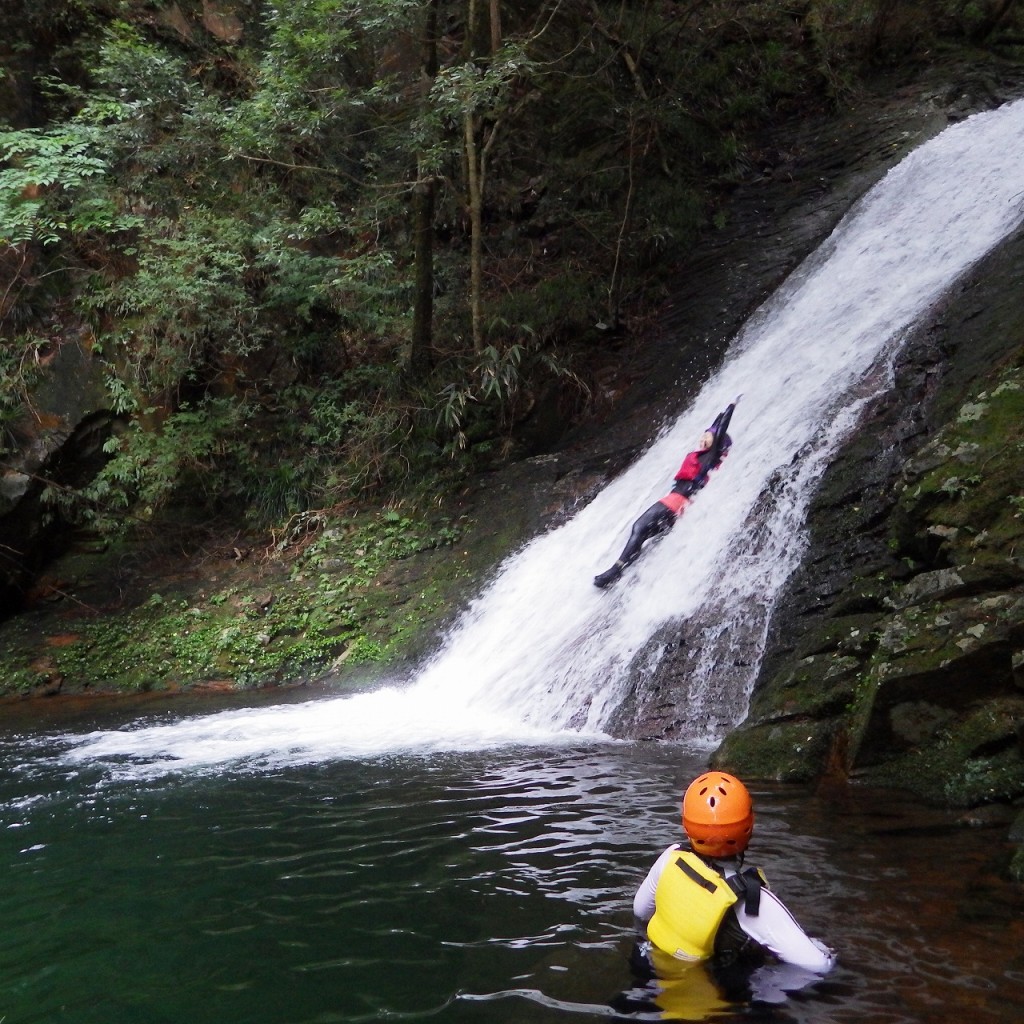 Gorge walking is known as Sawanobori (沢登り) or shower climbing in Japan, and is one of the most popular adventure sports during the summertime. Walking against the stream and climbing the waterfalls in the forest will be an unforgettable experience of your summer break. This activity is available from July 1st to November 1st 2020 at Akame 48 Waterfalls.*
Morning tour:
Check-in starts at 9 am

Tour starts at 10 am

Tour ends around 12:30 pm
Afternoon tour:
Check-in starts at 1 pm

Tour starts at 2 pm

Tour ends around 4:30 pm
Make a reservation 2 days in advance the latest
This is a guided tour
Number of participants: Minimum 3, Maximum 7
Reception: Eco Tour Desk in Akame visitor center (Map below)
Activity fee: 4,500 yen (4,000 yen under 15 years old)**
Participants should be 10 years old or older
What to bring: a swimsuit, extra clothes, towels, drinks
Rental items (free of charge): wetsuits, water shoes, helmets, life jackets
Your gender, age, height, weight, and shoe size need to be informed
* The tour is canceled in case of inclement weather
**The fee includes the entry fee, hot spring bath fee, and insurance
Read this blog post and get more information
Do you want to make a reservation already? Then,
Search for "Origin of the valley adventure tour"
or