A Shower of Cherry Blossom Petals!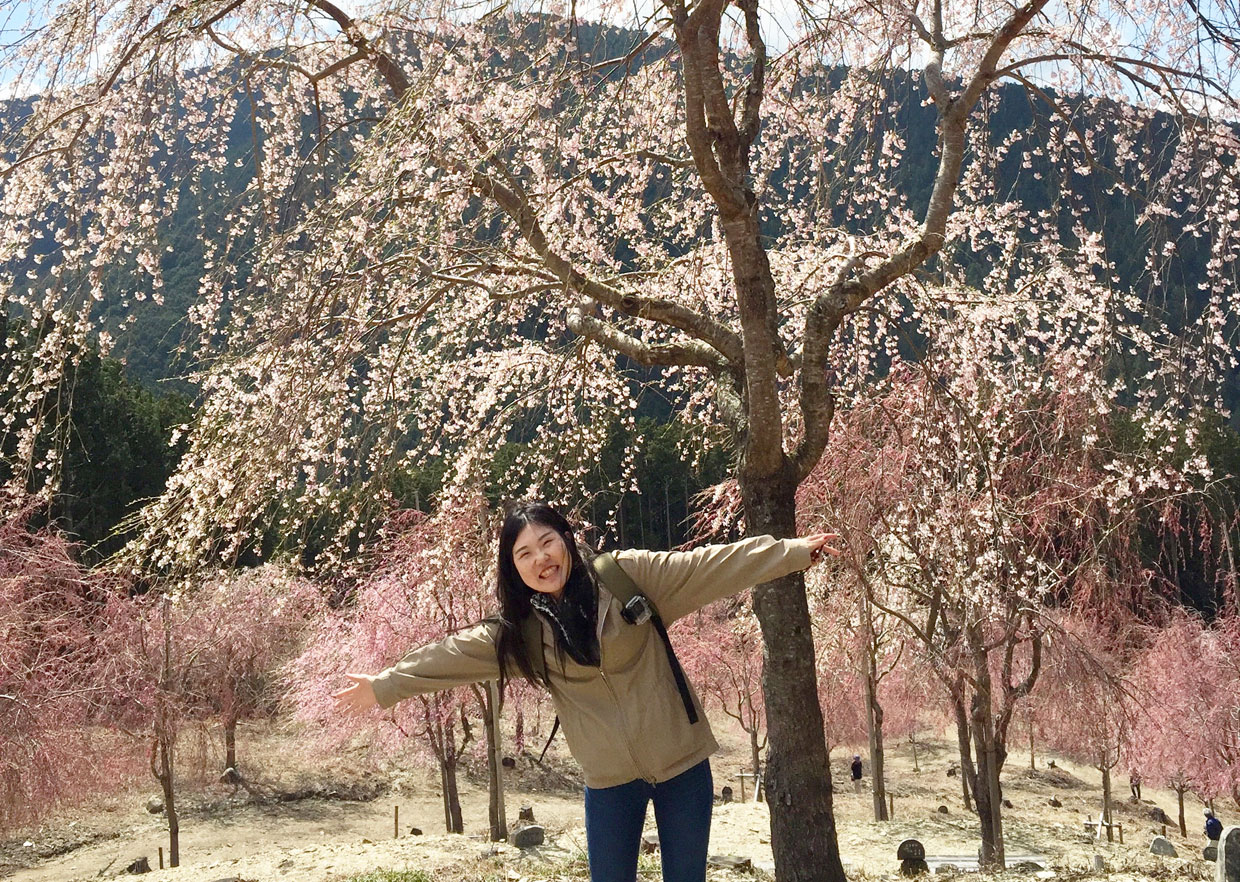 It's been a long time! This is Megu from ENN. The weather has really warmed up recently. It really makes me want to go out and check out a lot of new places! Spring in Japan brings cherry blossoms and picnics. Nara Prefecture has many places that are famous for cherry blossoms, but today I want to share one place in particular with you.
Takami no Sato, also called Sky Garden, is located on the top of a mountain in Higashiyoshino, Nara. Here, at this popular, off-the-beaten-path spot are around 1,000 weeping cherry trees.
I over-indulged a little bit too much this winter and am a bit out of shape, so I'm hoping the mountain can help me get a little bit of exercise.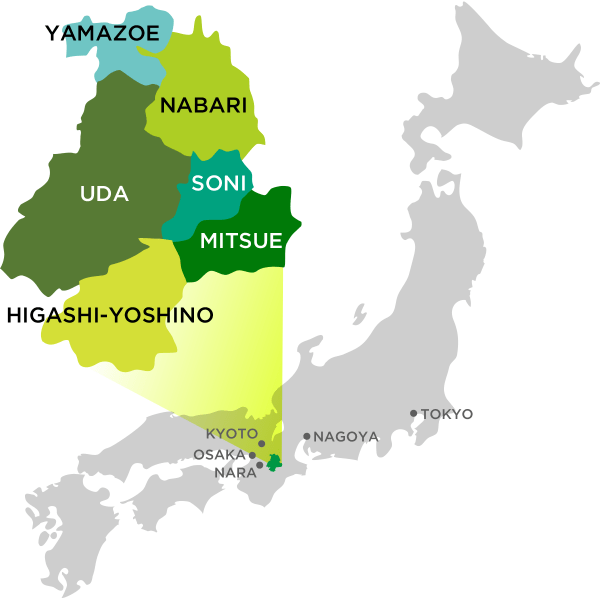 Higashiyoshino is a village located in eastern Nara Prefecture. It's known for its beautiful, clear rivers and is surrounded by lush mountains.  There are two ways to get to Takami no Sato, which is located near Mt. Takami on the border between Nara and Mie Prefectures:
Take a special shuttle bus from Kintetsu Haibara Station
Travel by car
For our article today, I'll give directions on how to get there by car.
To start off, enter Takami no Sato into your car's GPS system. As you get closer to Takami no Sato, there will be people along the road to guide you to the parking lot. I arrived around lunch time and already many of the parking lots were full. I finally found a spot in Parking Lot 3. Here is where we'll board our first free shuttle bus of the day. Maybe it's best to try and imagine all of the beautiful cherry blossoms while you wait…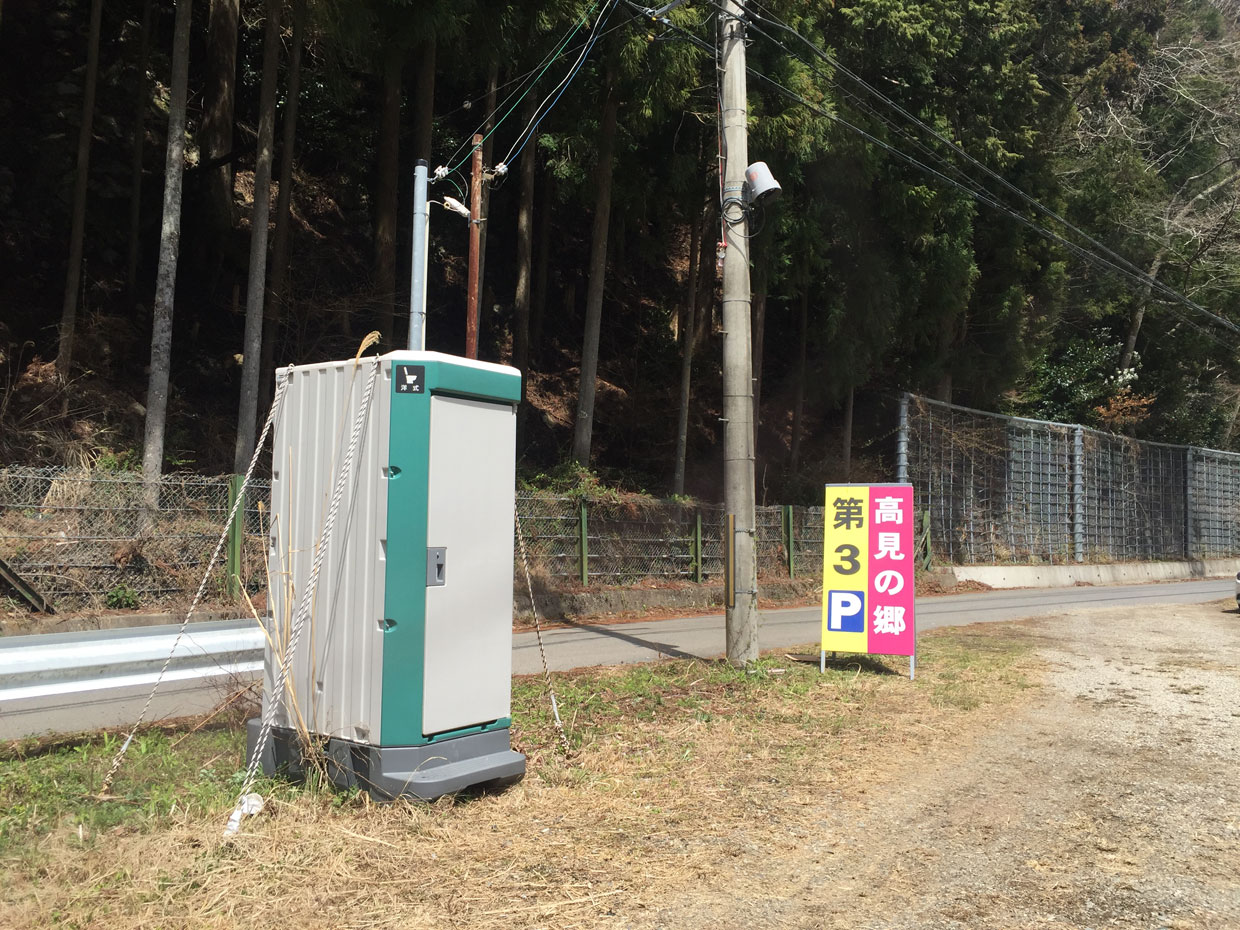 After about 10 minutes, the shuttle bus arrived. These shuttles travel between the various parking lots and the ticket booth for Takami no Sato, so there are both passengers who are heading to Takami no Sato and those who are returning on board. The cherry trees will most definitely still be there, so be sure to be patient and let everyone get off the bus before trying to board. Also don't forget the number of the parking lot so you can find your way back!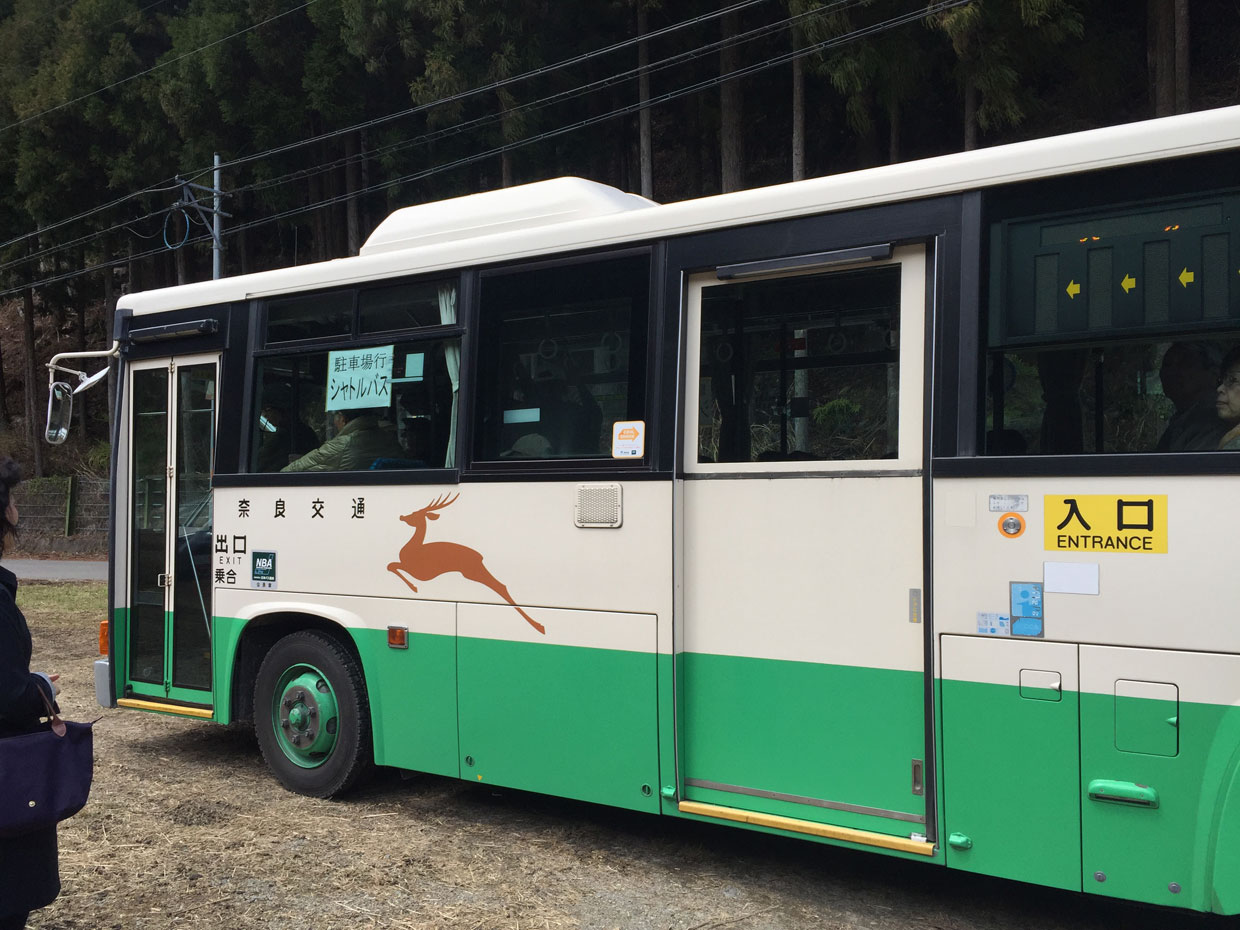 After getting off the first shuttle bus, get in line for the ticket machine. Try not to worry too much about the line – the cherry trees aren't going anywhere! The line might seem really long, but the staff (wearing pink jackets) help keep things moving quickly. I got to the ticket machine in no time!
The entrance fee for adults is 1,000 yen per person (current as of 2019 - cash only). Once you have your ticket, get on board the purplish-blue bus that is shown in the picture. This is our second free shuttle bus of the day.
Just before boarding, I got this pamphlet from one of the staff members. Be sure to give your ticket to the staff as you board.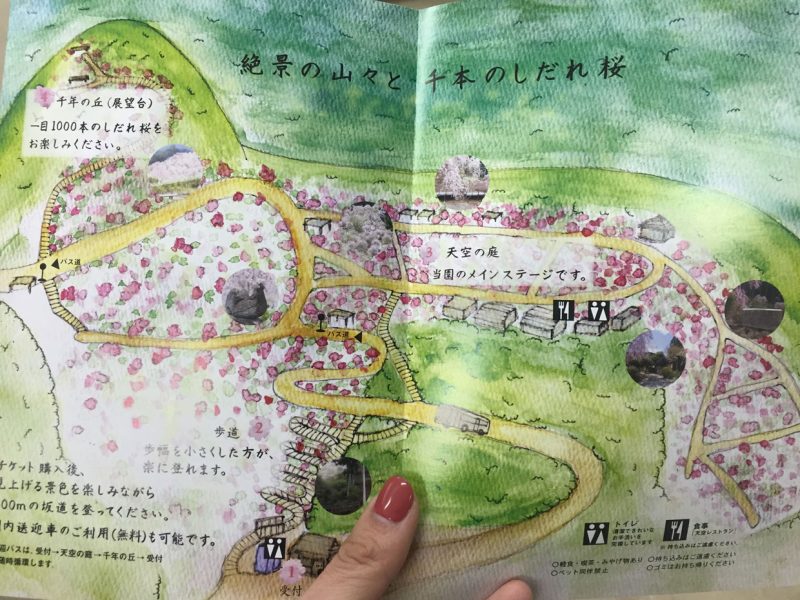 Once on the bus, it's only a couple of minutes to your goal, Takami no Sato! The road leading up to Takami no Sato is extremely steep, and many of the other passengers exclaimed "Wow!" as we made our way up the hill. The journey down is also just as impressive, and the beautiful pink from the blossoms and the great information given by the driver as we traveled really stand out in my memories.
Aren't the blossoms just beautiful?
Nothing but pink as far as the eye can see! It's like a shower of cherry blossoms!
When I visited, they weren't quite at their peak just yet, but I was still able to enjoy them.
Outside food and drink aren't allowed, but if you get hungry, food and sweets are available for sale. Restrooms are also available – they were very clean and had western-style toilets.
In this lively area were some restaurants, food stalls, and some souvenir stands. They even have a magic show! For those who find just looking at flowers a little boring, this area is a perfect place to spend time. It's also possible to just on a bench or in the dining area and take in all the cherry blossoms.
Actually, for those who prefer to quietly admire the blossoms, head for the observation deck. To get there, I slowly made my way up the stairs on the mountain. It was a little tough, and I ended up almost running out of breath, but it was good exercise for me. Be sure to wear comfortable shoes when you come – leave the high heels at home!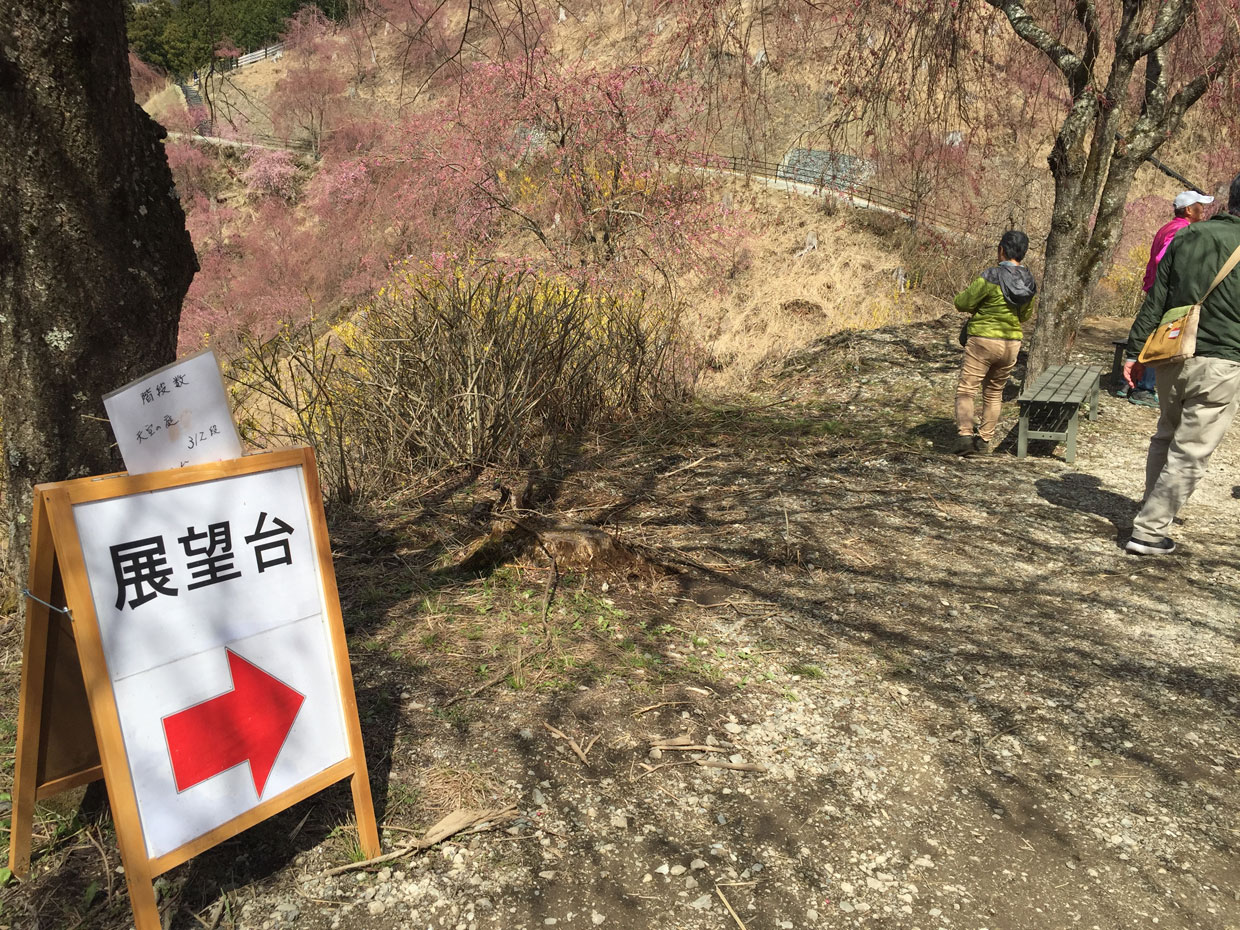 Isn't the view incredible?
The 1,000 weeping cherry trees really do make for an amazing sight. The blossoms weren't quite at their peak yet, and the wind was quite strong, but I was so glad I came.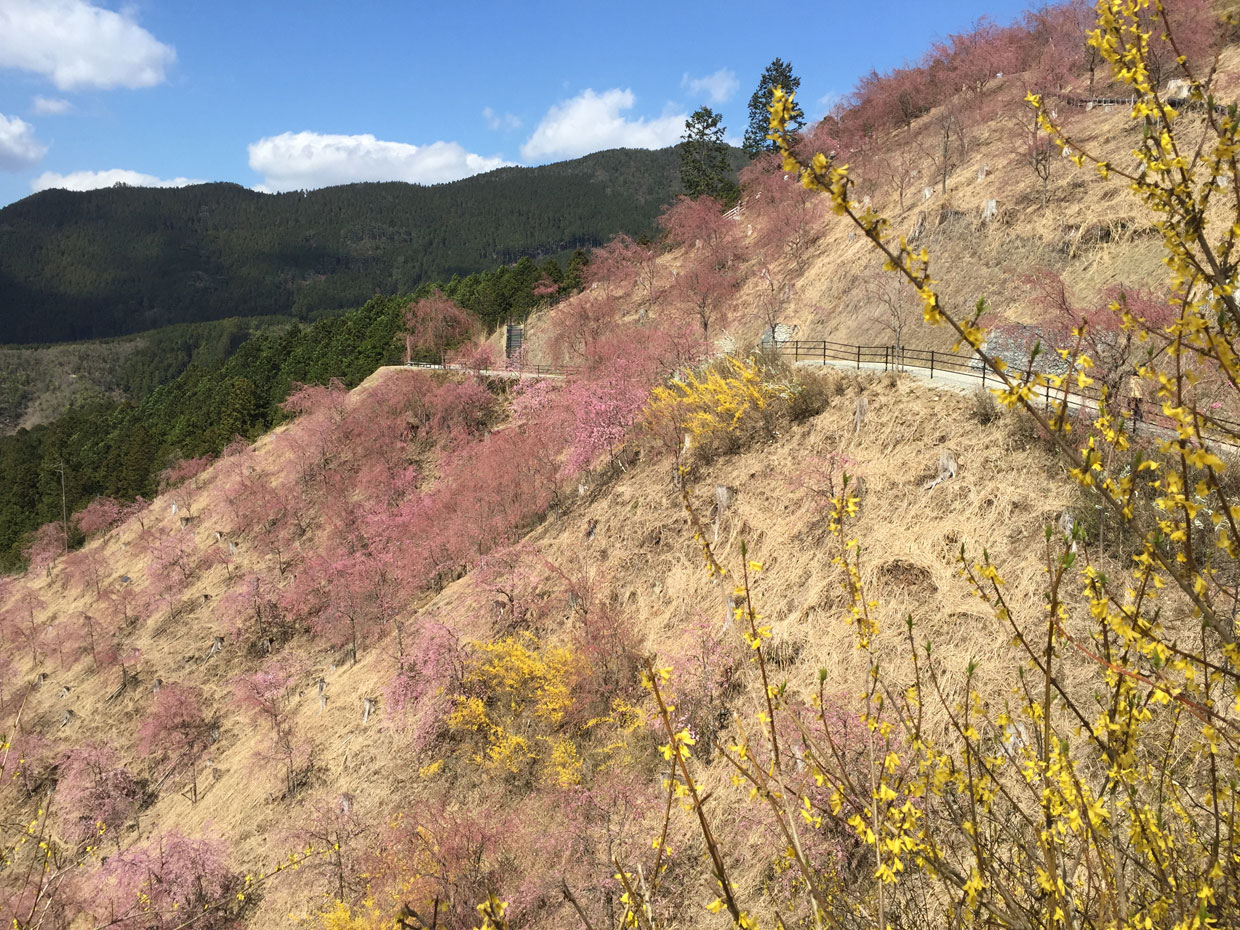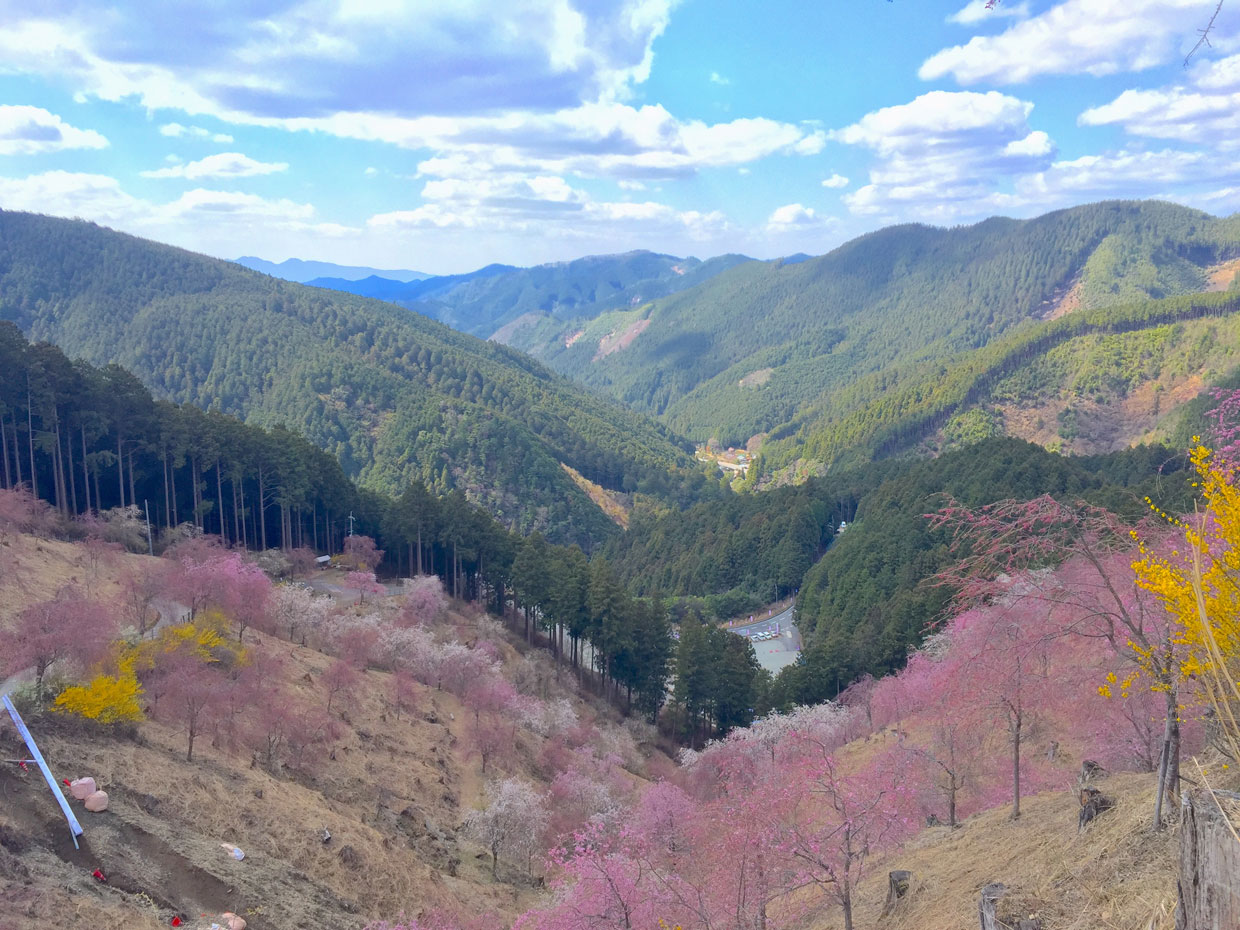 I felt as if I could stay there and look at the scenery all day.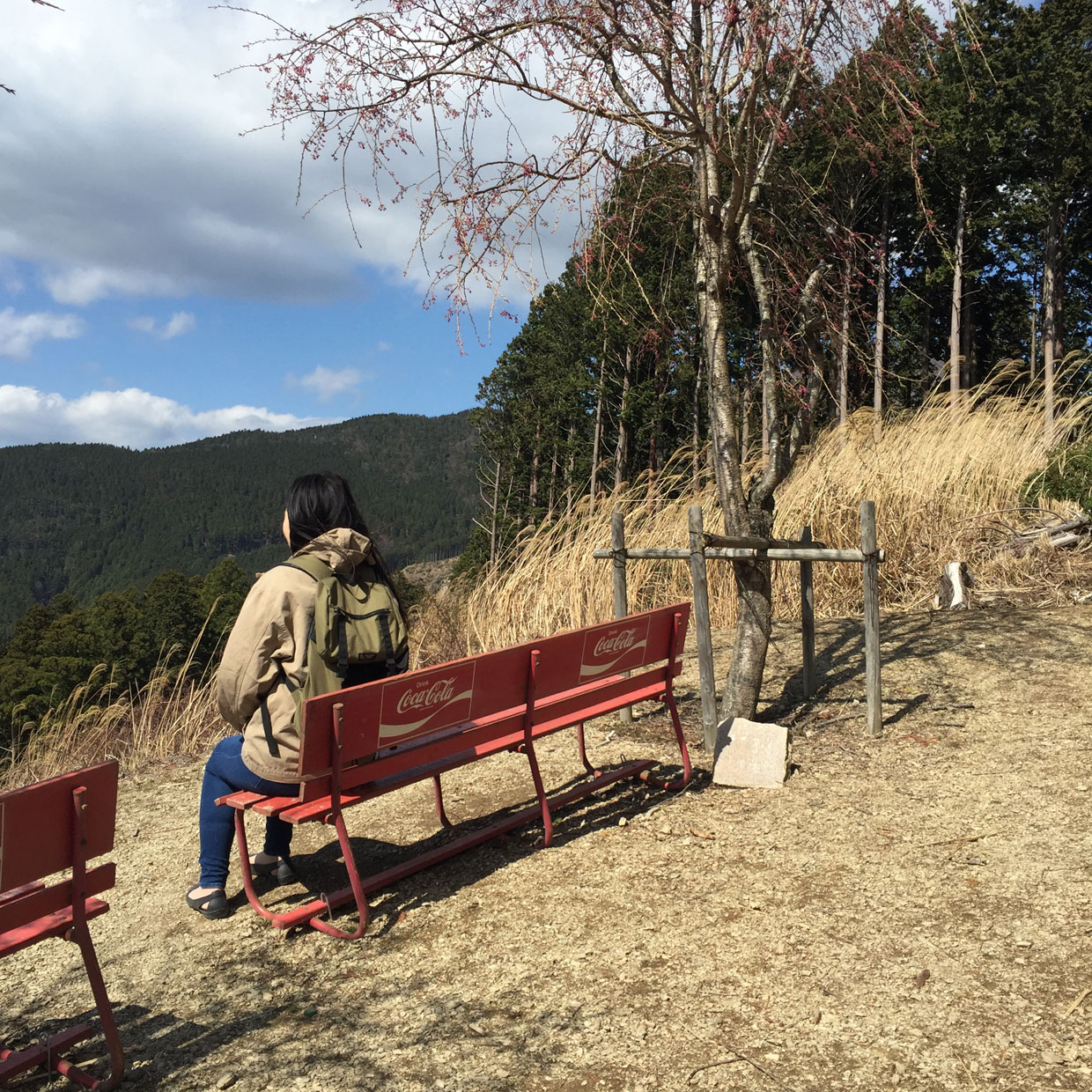 That wraps up my visit to Takami no Sato. What did you think? Sounds a little tough? Don't worry, you can stop by an onsen (hot spring) to relax on your way back, just about 10-minute drive away. There's also a rest area called Hiyoshi-no-sato Marché, where they sell local produce and food.
It's really rare to have a place with so many weeping cherry trees, making it definitely worth a visit.
View: ★★★★
Hidden Level:★★☆☆
Stress Relief:★★★★
Please note: this blog was written on April 15th. The cherry peak season at Takami no Sato is mid-April to late April.