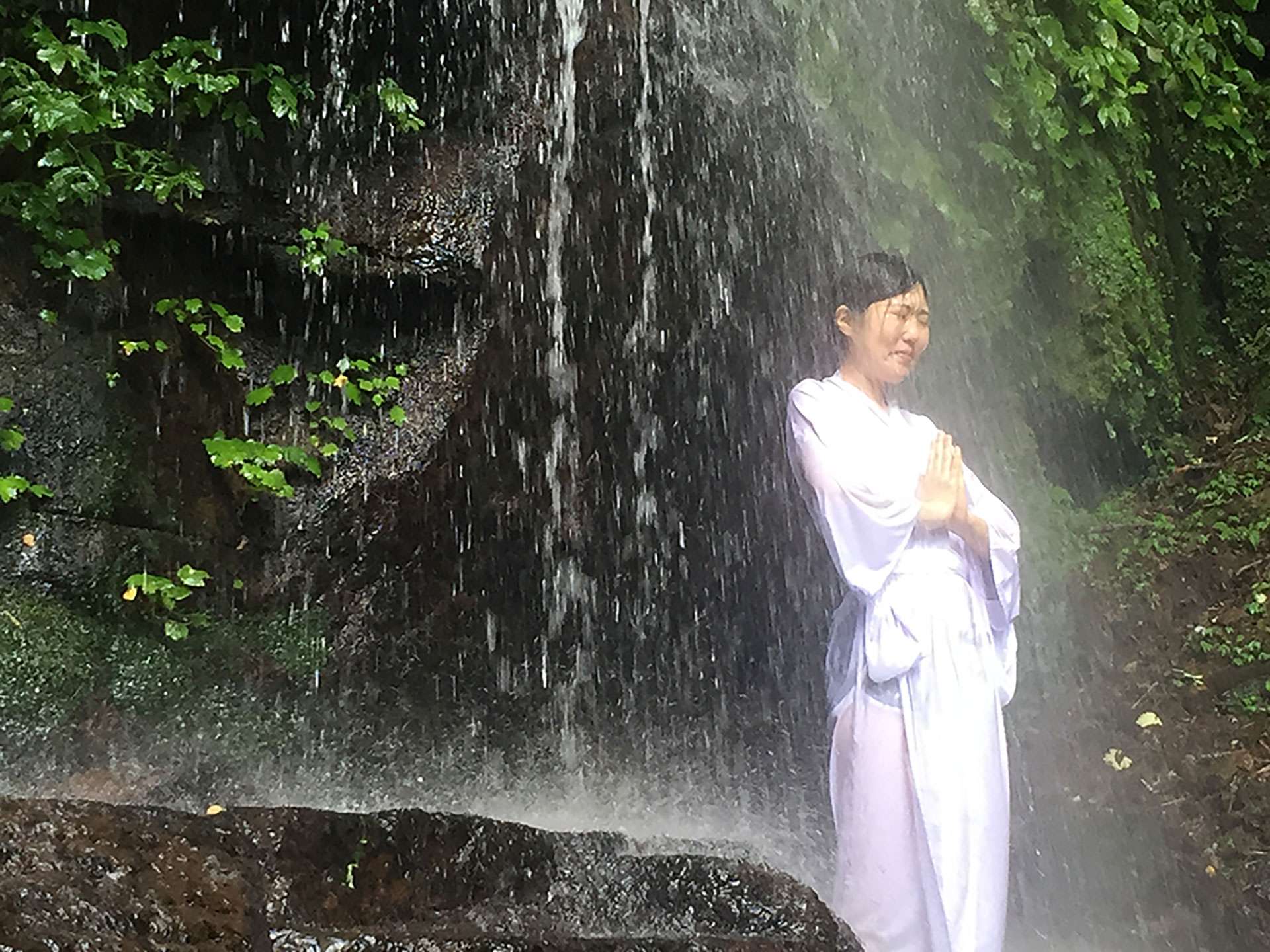 Akame 48 Waterfalls in Nabari City had been a popular place for Shugendo* practices from ancient times. These days, you can experience the practice at one of the most sacred waterfalls called "Dainichi Falls", which is located off-trail in the falls site. You will meditate while standing or sitting on a rock under the holy waterfall. By the time you get back home, your body and soul will be purified and strengthened.
After you refresh, bathe in a hot spring to relax with the complimentary bathing ticket. For those who want to stay longer, there are hotels, inns and a campsite nearby. Check the accommodation list here, or contact us for further assistance.
*A syncretic religion that originated in Heian Japan (Wikipedia)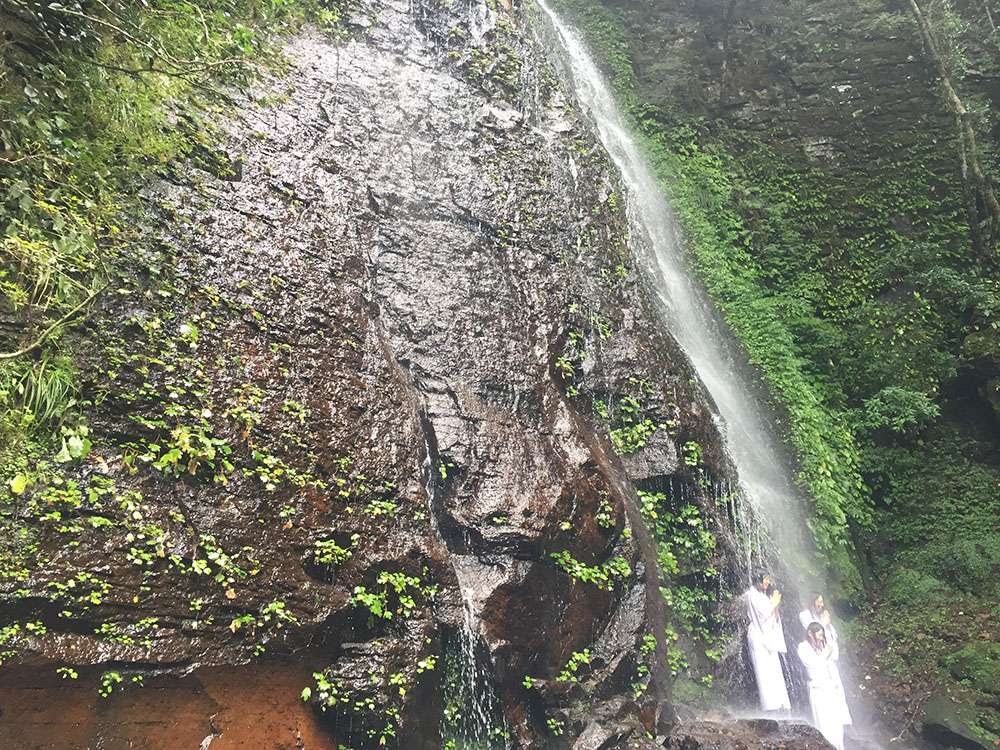 This program is available from:
June 1st - October 31st, 2021
Meeting point & Time:
Eco Tour Desk in Akame Visitor Center (Map below)
Check-in by 9:30 a.m. (the center opens at 9 a.m.)
Departure time:
10:00 a.m.
Approximate duration:
2.5 hours
Cost:
4,000 yen (includes entrance fee, hot spring bathing ticket, rental gear, and insurance)
Number of participants:
Minimum 5, Maximum 15
What to bring:
Bathing suit, sneakers or trekking shoes, comfortable clothes, backpack to carry Shugendo gear (rental), towels for changing and bathing
This is a guided tour. English-speaking guide available.
You must be 16 years old or older to participate in this program.
Links:
More details in Japanese
Learn more about Akame 48 Waterfalls
or
If you need an English-speaking guide, please say so on the form.