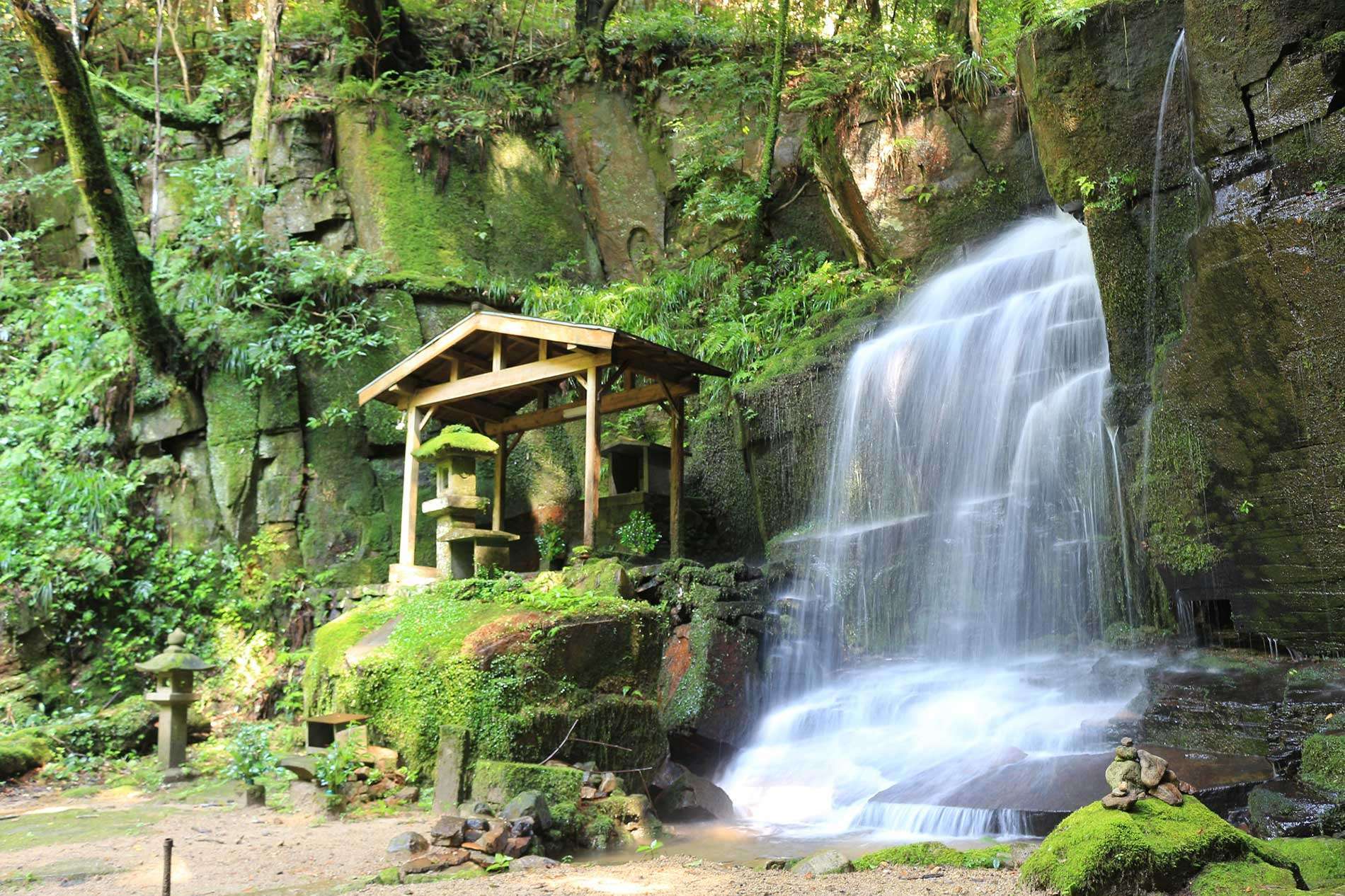 This mysterious waterfall cascades from a forest behind Seiyo-ji Temple in Uda City, which had long been a place for ascetics to train. Meaning "Green Leaf Falls," The name "Aoba no Taki" comes from the legendary green bamboo leaf flute that Taira no Kiyomori, an ancient warrior, carried during the historic battle. It is believed that the flute was made from the bamboo that grew here.
You can experience takigyo (waterfall meditation) here offered by Seiyo-ji Temple. Visit the temple's website for more information or contact us.
This is a sacred place. Please observe good manners; do not swim, eat, or smoke on the premises.
Address
Murou-Sambonmatsu, Uda City, Nara Prefecture
Parking
A few spots are available at Seiyo-ji Temple. Free of charge.
Public Transport
25 minutes walk from Kintetsu Sanbonmatsu Station
Related link
Seiyo-ji Temple website [JP]
All photos courtesy of Seiyo-ji Temple
Aoba no Taki = 青葉の滝 / Seiyo-ji = 青葉寺