Camping, barbecues and other outdoor fun amidst historical ruins from the Jōmon period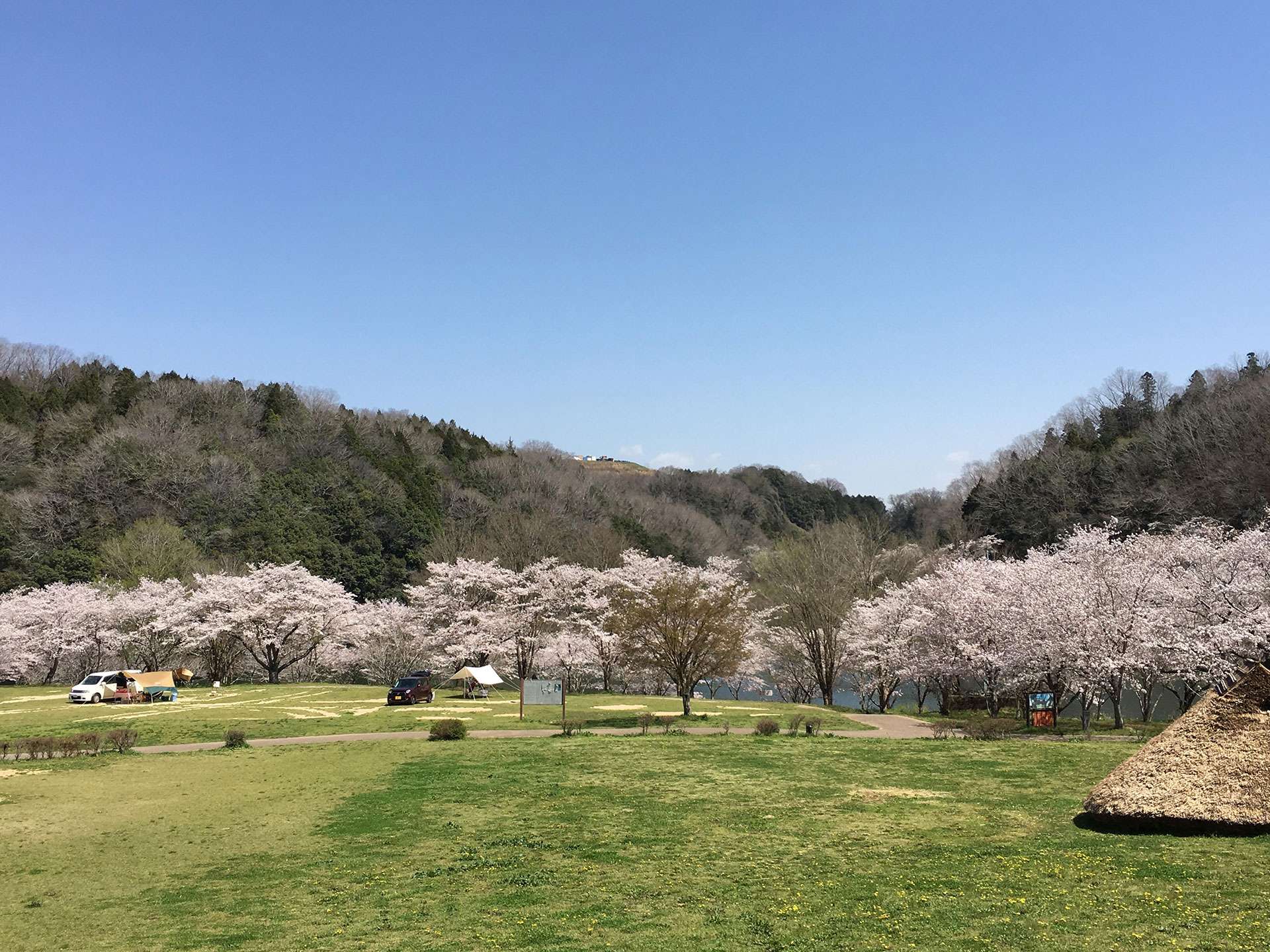 Each spring, approximately 200 sakura (cherry blossom) trees bring stunning beauty to this park, and you can take part in the annual Sakura Festival in early April. Summer highlights include camping beneath beautiful night skies filled with stars.
Oshigatamon pottery and stone furnaces were discovered at this archeological site that was inhabited during the early Jōmon period (10,000 to 5,000 BC). Today, visitors can bask in both history and a delightful natural setting.
Visit a reconstructed pit dwelling house to get a glimpse of what life was like many centuries ago, and explore Japan's ancient history via a panel display in the administration building.
Address
1736 Chumuzan, Yamazoe Village, Yamabe-gun, Nara Prefecture
Hours
9:00 AM to 4:00 PM
Closed on Wednesdays (If a national holiday falls on Wednesday, the park will be closed the subsequent Thursday)
Closed during the New Year's holiday season
Fees
Camping fee: 1,500 yen for the first night, 1,000 yen from the second night.
Day use fee: 1,000 yen
Barbecue grill use: 1,000 yen per unit
Access
2km drive from Satsukibashi (五月橋) exit on Meihan National Highway
Parking
300 yen per vehicle
Reservation
Reservation required.
Call Country Park Oko Management Office for reservation at 0743-85-1021
Cherry blossom season
Late March to early April
Country Park Ōko = カントリーパーク大川