Lake Shorenji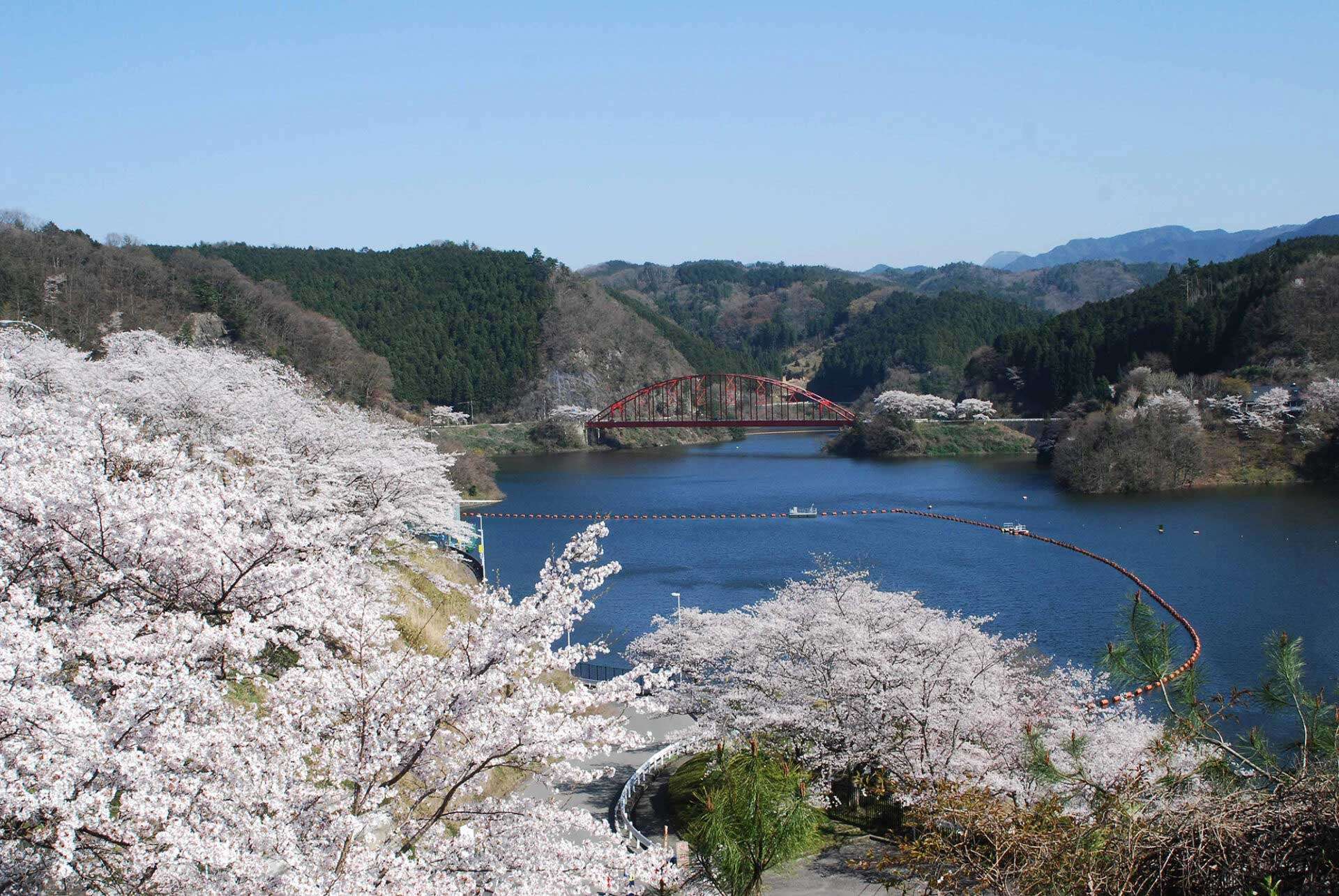 Created when a dam was built upon the Shorenji River, this striking blue lake surrounded by tree-covered mountains reflects the changing colors of each delightful season, including cherry blossoms in the spring and autumn leaves in November. The waterway is surrounded by parks, tennis courts, and other attractions that are ideal for relaxation and recreation. Other popular activities include bird watching and bass fishing, and families can try their hand at grape and strawberry picking at the Shorenji Tourist Village.
Kaochidani Valley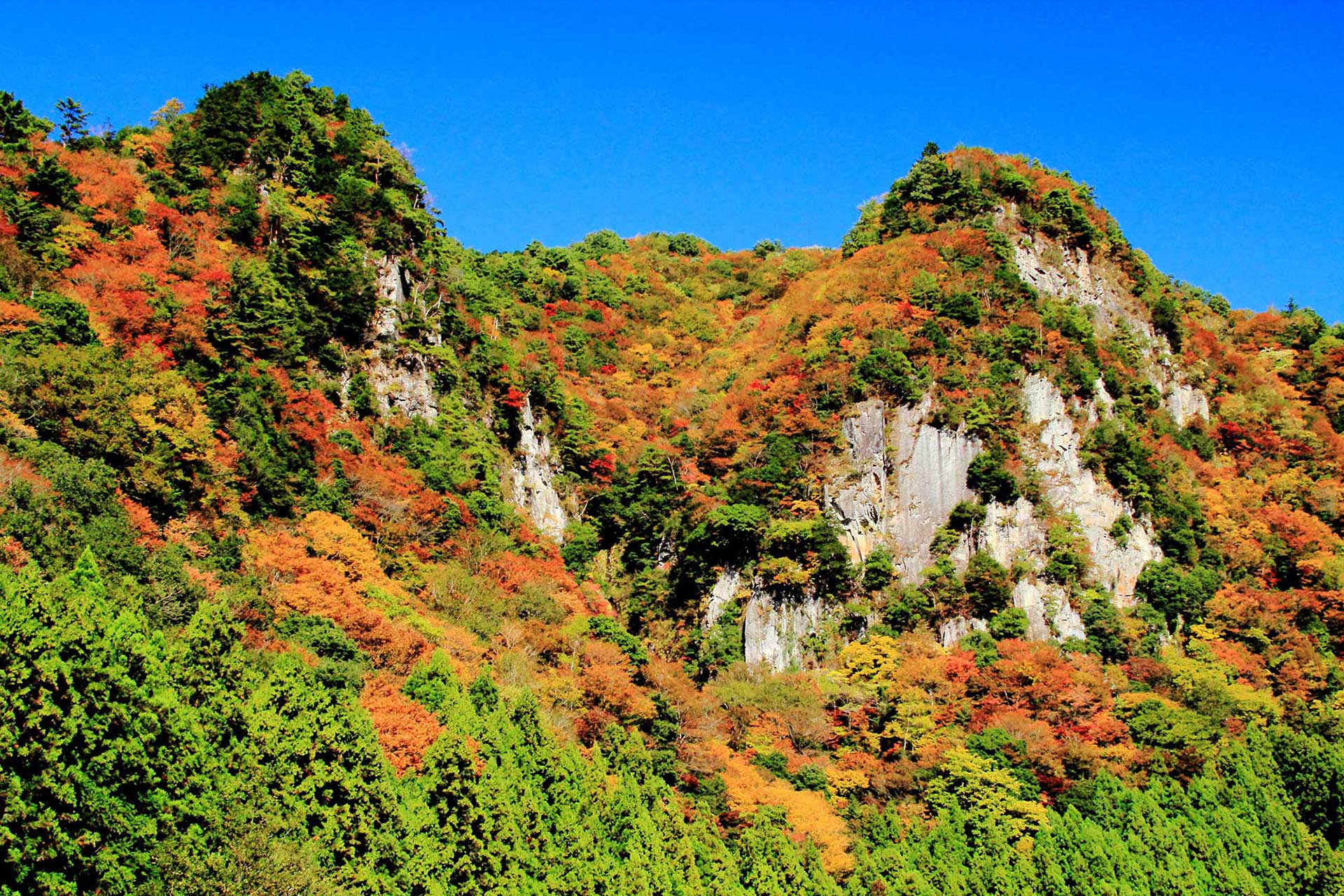 Head up the river from Shorenji Lake and through a tunnel to enter the mystical Kaochidani Valley (the 'valley of descending fragrance'), an 8 kilometer (5 mile) stretch of incredible rock formations, sheer cliffs, and walls of stone columns that appear to have been hewn by a gigantic axe. The cliffs are surrounded by beautiful forest scenery, and spring provides exquisite cherry blossoms, azaleas, and yellow Japan globeflowers. Late autumn visitors are in for a treat, as the mountains are set ablaze in orange, red, and yellow foliage.
Lake Shorenji
Address
Shorenji, Nabari City, Mie Prefecture
Public transportation
Take a bus from Nabari Eki Mae (East side, 名張駅前) at Nabari Station bound for Yamagasu-nishi (山粕西) or Soni Kogen (曽爾高原). Get off at Shorenji-ko Mae (青蓮寺湖前). Walk for 10 minutes. Please ask us for the bus timetable.
Parking
Available
Cherry blossom season at Lake Shorenji
Late March to early April
Autumn color season at Kaochidani Valley
Early to late November
Shorenji Lake = 青蓮寺湖 / Kaochidani Valley = 香落渓