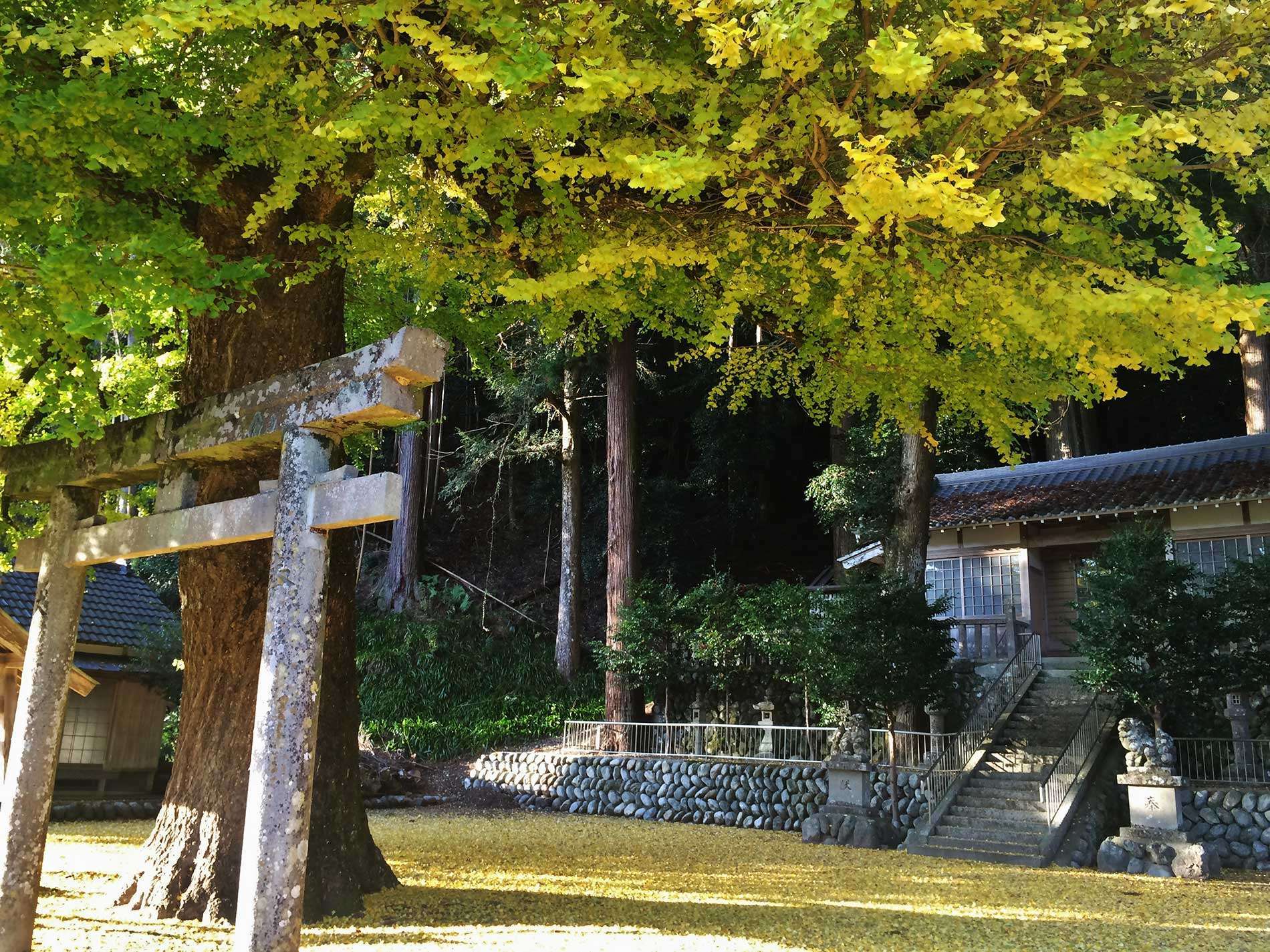 This shrine at Tsuchiyahara, one of the two Kasuga Shrines in Mitsue Village, is known for its large 400-year-old ginkgo tree. Designated as a protected tree by Nara Prefecture, the tree is popularly called "rappa icho" (meaning "tubeleaf ginkgo" in Japanese), as some leaves grow in tube shapes. During the autumn foliage season from mid to late November, the ground is covered with golden leaves. Spotting tube-shaped leaves among fallen leaves is believed to bring happiness among the local people.
The shrine enshrines the deities that protect against calamities and bring good luck and success.
The main building is built in the traditional Shinto style (shinmei-zukuri) with unfinished wood.
Location
1249 Tsuchiyahara Mitsue Village, Uda-gun, Nara Prefecture
Parking
Available
Kasuga Shrine at Tsuchiyahara = 春日神社(土屋原)