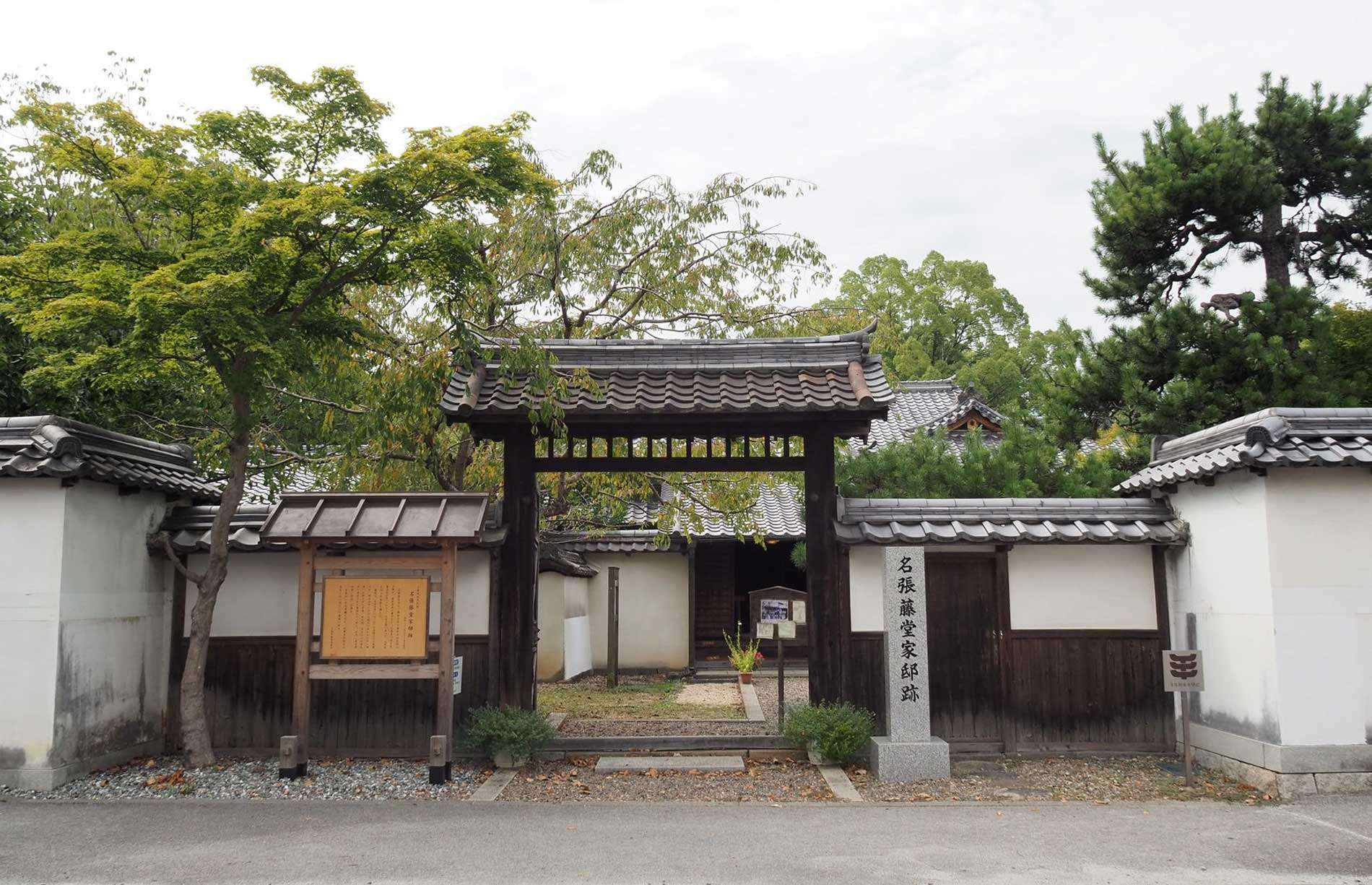 The central part of the present Nabari is built on the former foundations of the residence of the Todo family, who ruled Nabari for 11 generations from 1636.
Todo Takatora, a famous general and castle architect, owned the land; however, his adopted son, Todo Takayoshi, eventually built the residence. When Todo Takayoshi was transferred to Nabari from Iyo province (present Ehime prefecture) in 1636, Nabari was in the stage of taking shape as a town. Takayoshi immediately embarked on a project to transform Nabari into a major castle town.
The residence is an example of a jinya, a kind of combined government office as well as the house of the head of that government. In other words, you might call it a mini-castle or a governor's residence, which also included government offices. After having his residence built on a hill where two important local families already had their residences, Takayoshi divided the town into sections and assigned them respectively as a residential district to his retainers, artisans, and merchants who accompanied him from Iyo.
The present mansion is part of the restoration after The Great Fire of Nabari in 1710. According to the residence plan, the new building was nearly 2,000m2 in area, but most of it was demolished in the early years of Meiji era (1868-1912). However, the remains give you a glimpse into the lives of the high-ranking samurai in the old times.
Additionally, the house combines Momoyama-era and Edo-era styles, making it an even more unusual preservation. A sketch showing a bird's-eye view of the residence has been preserved. It shows that the place was divided into functional sections. The eastern sections were used for public purposes, such as receiving guests, ceremonies, and offices, and the western sections as the living quarters of the lord and his family.
Inside the building, you find a display of articles dating from the 16th to 17th centuries during the Sengoku period, such as furniture, swords, helmets, and armor.
Address
54-3 Marunouchi, Nabari City, Mie Prefecture
Hours
9:00 am - 5:00 pm
Closed on Mondays & Thursdays (If a national holiday falls on Monday or Thursday, the following day is treated as a closing day), New Year's holiday (Dec.29- Jan.3)
Admission
¥200/adult, ¥100/High school student, Free under age 15
Nabari Todo Family Residence Remains = 名張藤堂家邸跡