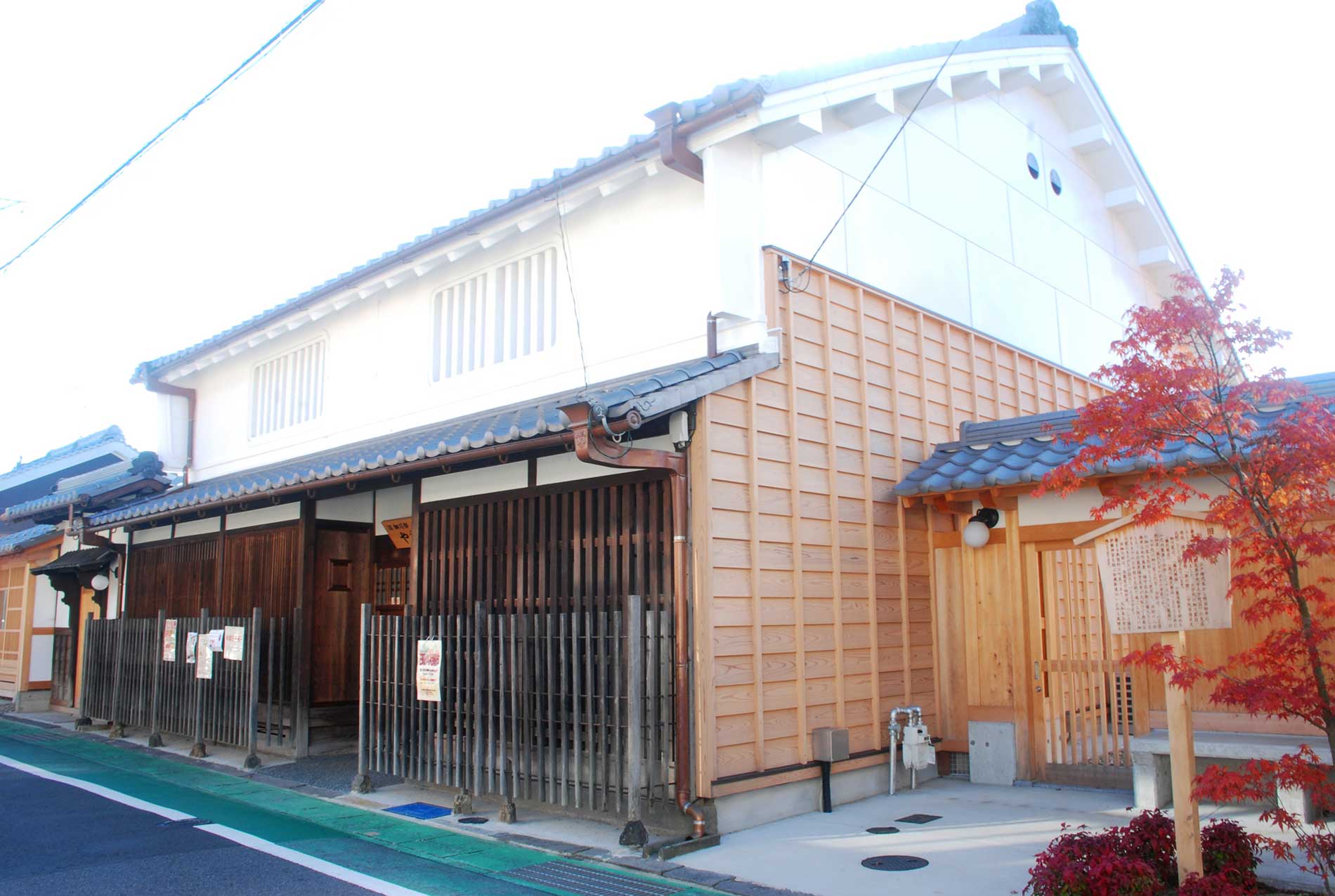 The former Hosokawa Residence is located on the Hase Kaido and was built from the Edo period to the beginning of the Meiji period (1868-1912) as a branch of the Hosokawa family, a medicine merchant in Ouda (present Uda City, Nara Prefecture). Its main residence in Ouda is also open to the public as Historical Museum of Medicine.
The Hosokawa family is the maternal family of Tomokichi Fujisawa, the founder of Fujisawa Shoten, which later became Fujisawa Pharmaceutical. (Fujisawa Pharmaceutical merged with Yamanouchi Pharmaceutical in 2005 to form Astellas Pharma.)
The residence was renovated and opened as a community space in 2008, which provides local and tourist information.
The buildings were built in the machiya (townhouse of the Edo period) style, and its kawagura (川蔵), omoya (母屋), nakagura (中蔵), and gate (門) were registered as national tangible cultural properties in 2009.
Bicycle rental service available.
Address
136 Shinmachi, Nabari City, Mie Prefecture
Parking
Available
Hours
9:00 am - 5:00 pm
Closed on Mondays (If a national holiday falls on Monday, the following day is treated as a closing day), New Year's holiday
Links
Official website (JP)
'Yanase-shuku', Former Hosokawa Family Residence = 旧細川邸「やなせ宿」