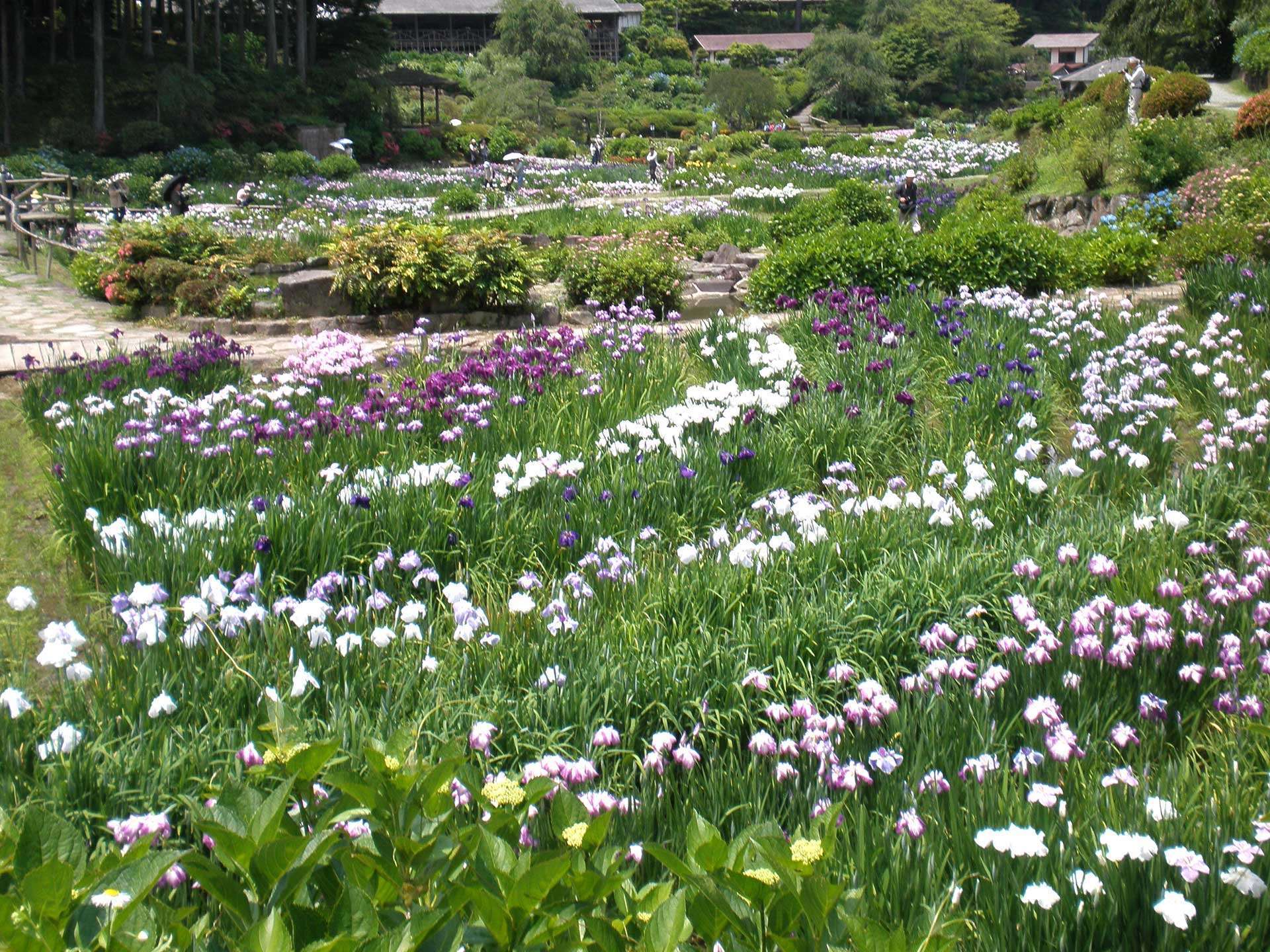 Takidani Iris Garden is best known for its Japanese irises filling the 25,000m2 garden in early summer, but the garden has much more to offer. Various other flowers bloom throughout the year (see the calendar here ).
In the garden, you can also enjoy camping (all year), barbecue (all year), blueberry picking and jam making (mid-July to late-September), and so on.
Location
348 Murou-Takidani, Uda City, Nara Prefecture
Access
From Kintetsu Sanbonmatsu (三本松) Station, walk for 30 minutes or take the bus bound for Takidani Iris Garden (滝谷花しょうぶ園).
Parking
Available
Hours
9 am - 6 pm
Admission Fees
¥900/adult, ¥450/child
Camping Fees
Group: ¥3,000 yen per night per site (group of 2-5, +¥600 per additional person for more than 5 people)
Solo: ¥1,500
Day camping: ¥400/adult (age 12 and up), ¥300/child (age 3 and up)
Blueberry picking fees
¥600/adult (age 12 and up), ¥400/child (age 3 and up)
Takidani Iris Garden = 滝谷花しょうぶ園