Hi, it's Mineko! How is everyone? The cold winter has finally passed, and a warm spring is just around the corner.
My son just graduated from kindergarten and will start elementary school in April. During spring break, we went to the "Baby Lamb Debut Party" at Mee-Mee Farm in Forest Park Konoyama, located in Yamazoe, an adjacent village to Nara City. My son was very excited to hear that he would be able to take pictures with the lambs, so we made reservations in advance and were ready to go.
It was a rainy day, but no problem! The "party" took place in an indoor sheep pen. And the building was new and so clean!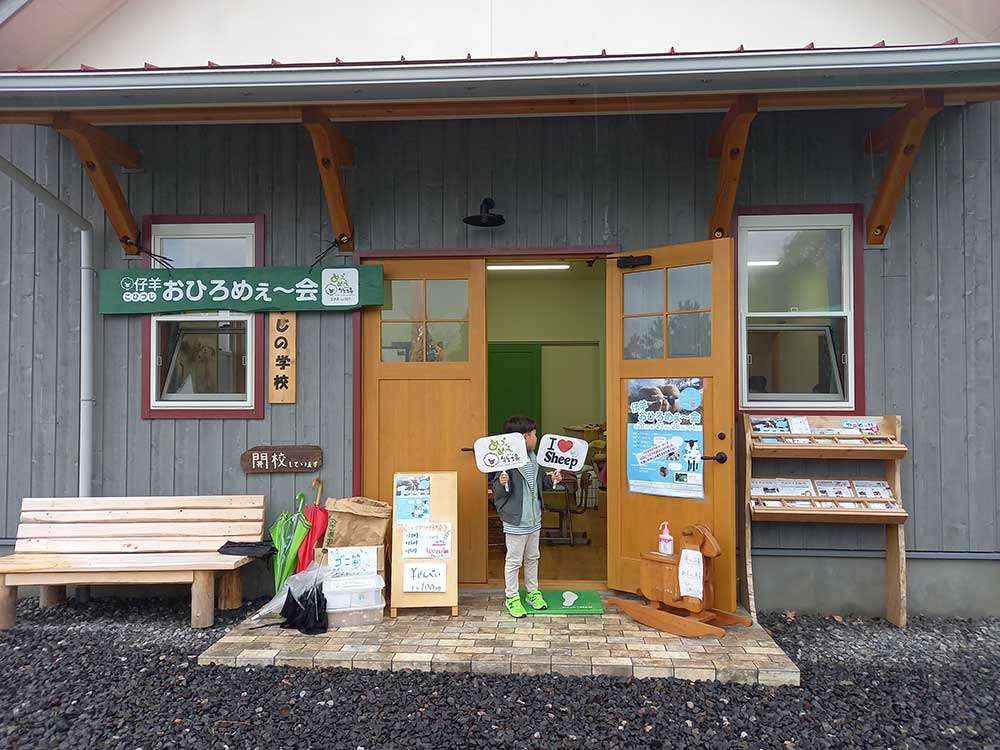 Spring baby boom
We usually have many new-born animals in spring, especially in February and March. Here at Mee Mee Farm, about twenty lambs are born every year, too. Although fewer than usual, four lambs were born this year.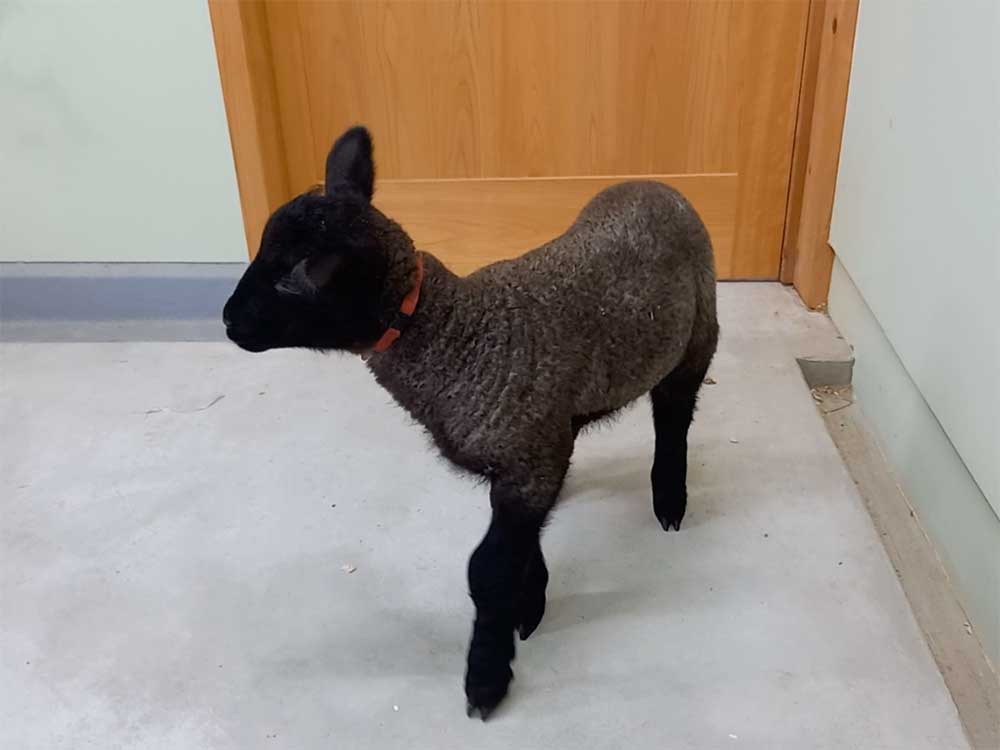 The photo shows a Suffolk lamb. Suffolk sheep have black open faces and black legs. The famous "Shaun the Sheep" is based on this breed, but I didn't know Suffolk lambs were usually born black like this! I learned they grow white wool as they get older.
The farm also has Corriedale sheep, which are all white, but for some reason, no Corriedales have been born this year.
Cuddle and feed the lambs
My grandmother lives in Yamazoe village, so I'm very familiar with the sheep at Mee-Mee Farm, but believe it or not, it was my first time looking at and holding a baby lamb.
The baby lamb was crying "baa!" loudly and was sooo cute!!
When I held it in my arms, it was so fluffy and felt like a big teddy bear!!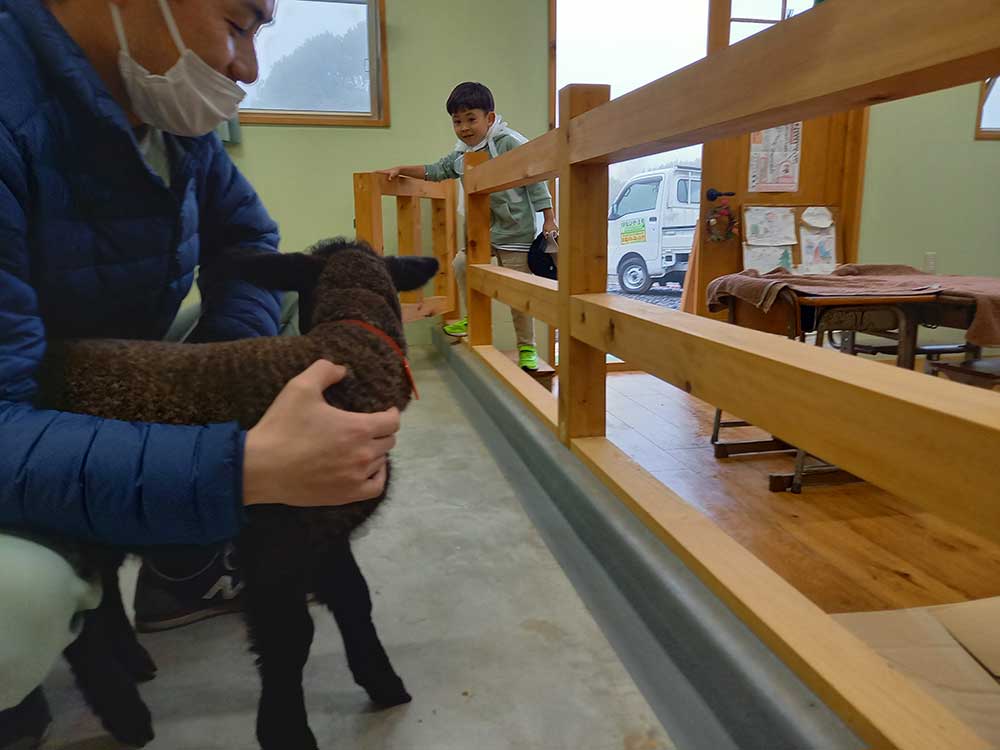 The loud cry from the baby lambs got my son a little scared, but he was able to take pictures with the lambs as long as he kept "social distance" from them. He also had a chance to feed the "sheep crackers."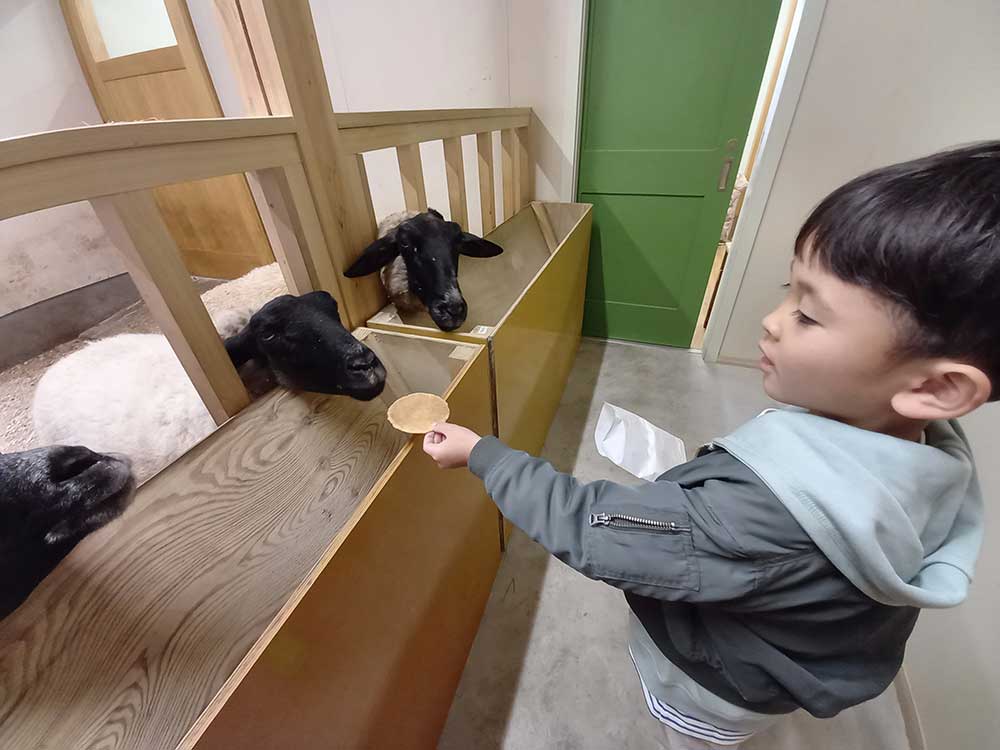 They had an illustrated poster on the wall explaining how a lamb is born.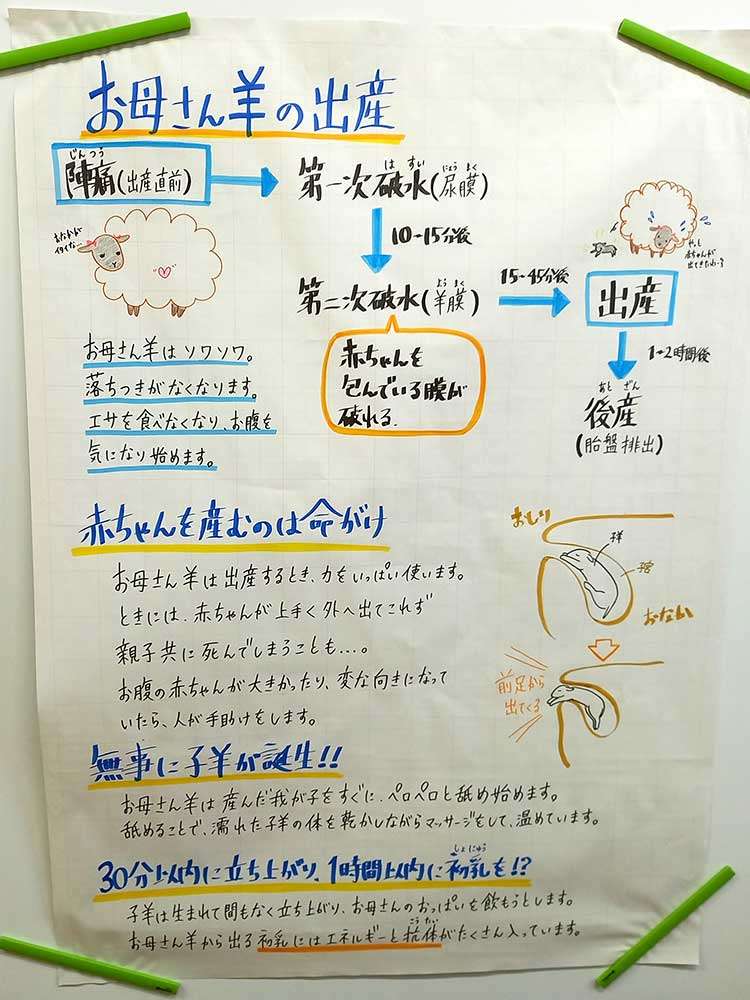 The building we were in is actually called "Sheep School," which just opened in August. It's a place where kids can learn all about sheep and wool while having fun.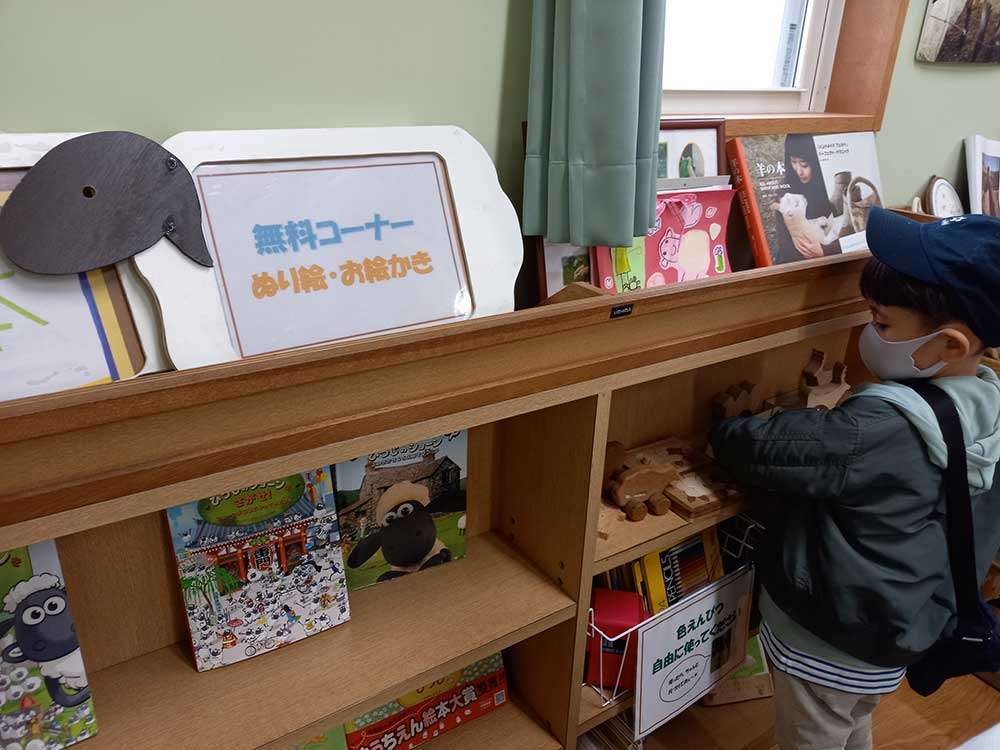 There is a corner where kids can play with picture books and wooden toys, which is great for parents to relax after watching the sheep. You can also buy cute sheep-shaped cookies and original key chains.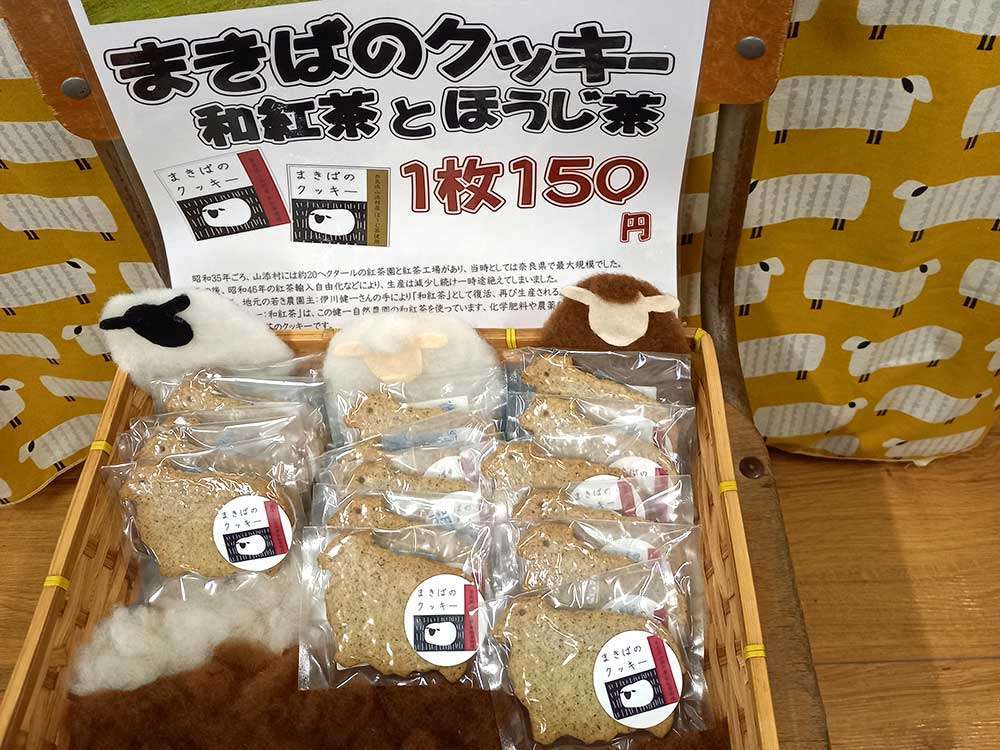 About a 10-minute drive from Meihan Expressway
Mee Mee Farm is located in Mt. Kono, about 5km away from Konoguchi Exit of Meihan Expressway. It was raining on the day we visited, but on sunny days you'll get to see the sheep running around freely outside the farm. Oh, and the views from the hilltop restaurant or the observatory are amazing. You should definitely pay a visit to the sheep and Forest Park Konoyama!!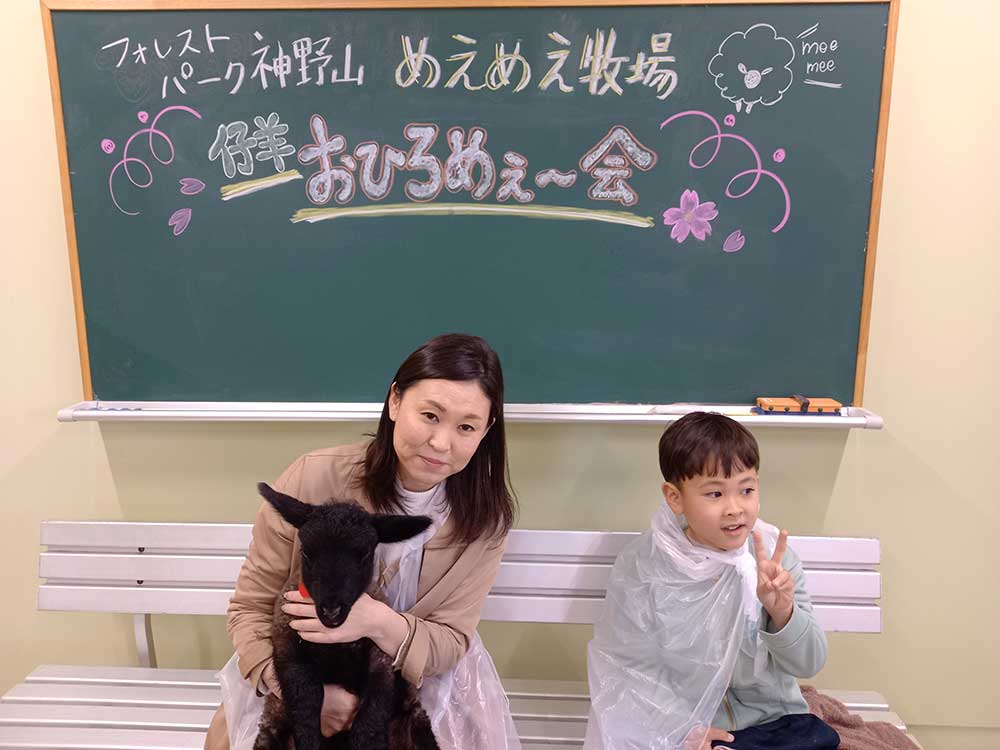 Mee Mee Farm

Kitano, Yamazoe Village, Yamabe-gun, Nara Prefecture