My name is May, and I am a promoter of East Nara Nabari (ENN).
In our area, we have a rich nature represented by Murou Akame Aoyama National Park. So, we decided to create unique cycling routes that take advantage of this beautiful nature and scenery. Local cyclists and staff have been working together on the cycling project since December 2020.
Before introducing the route to you, I would like to report here how we actually rode the course in the area between Uda City and Higashiyoshino Village.
3,000 maple trees and a retro building–World Maple Park Hirara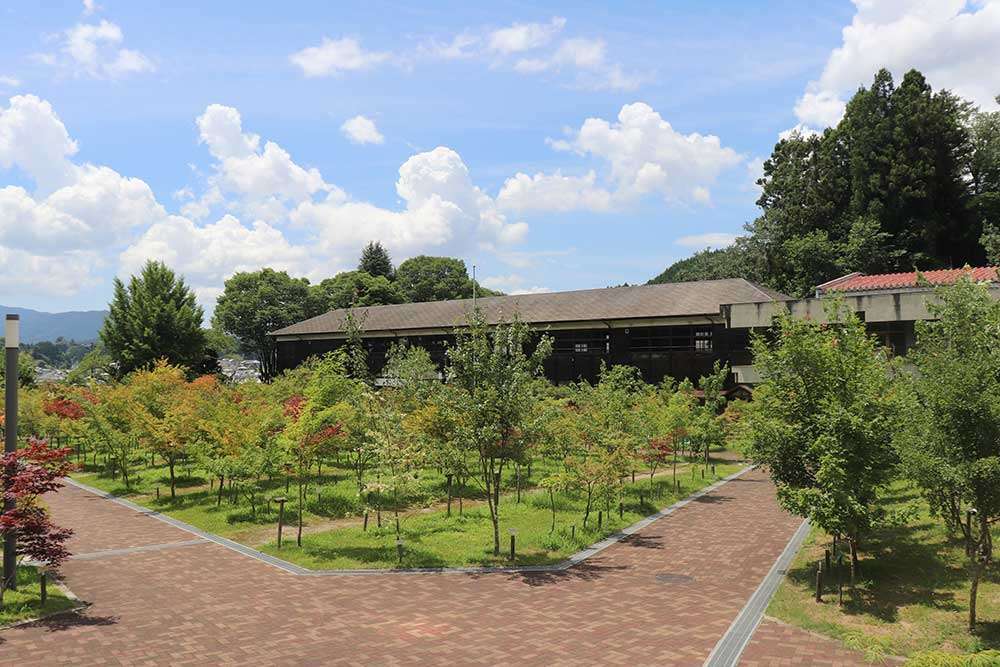 The tour's starting point is World Maple Park Hirara, located in Uda City, Nara Prefecture, which used to be an elementary school. The "schoolyard" is decorated with 3,000 maple trees of 1,200 species collected from around the world. This retro building has many facilities: a souvenir shop, a gallery, a library, a guesthouse, and so on. During lunchtime, people gather in the cafe attached to the building.
Whenever I come here, I always eat the famous pancakes at the cafe and buy maple cookies to take home! Its Japanese-school-lunch-themed plate is something you should try, too. With the sky full of stars, spending a night at this nostalgic place is also fun. We hope you will come and visit us.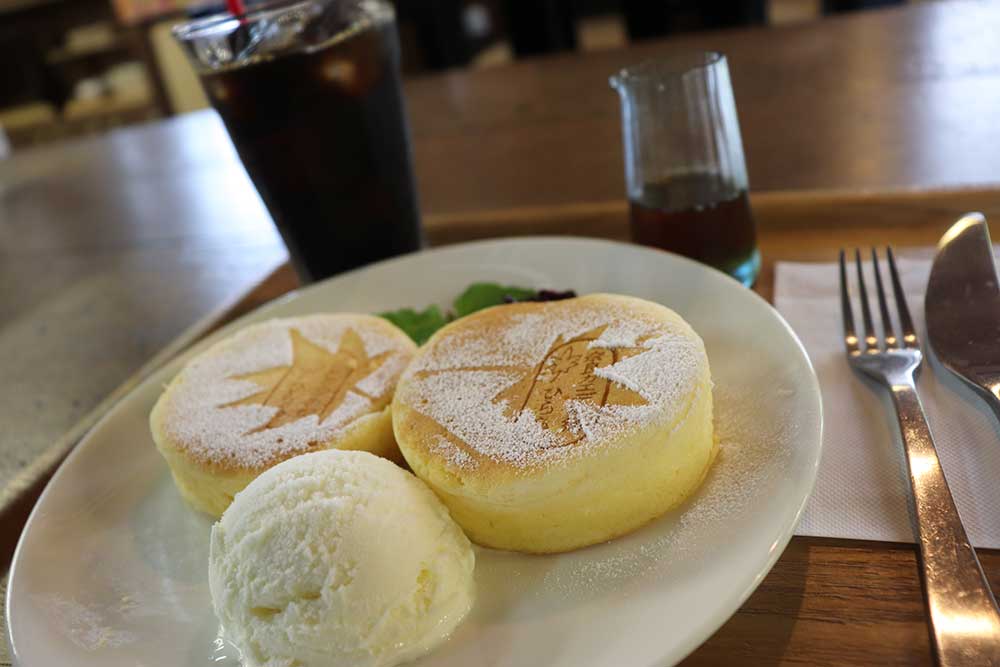 Higashiyoshino, Nara Prefecture, a village of clear streams
Now, it's time to start cycling. Our goal is to reach Higashiyoshino Village, Nara Prefecture. We headed south along Route 166 at a slow pace, riding up and down the gentle slopes. It took us half an hour to arrive at our first destination.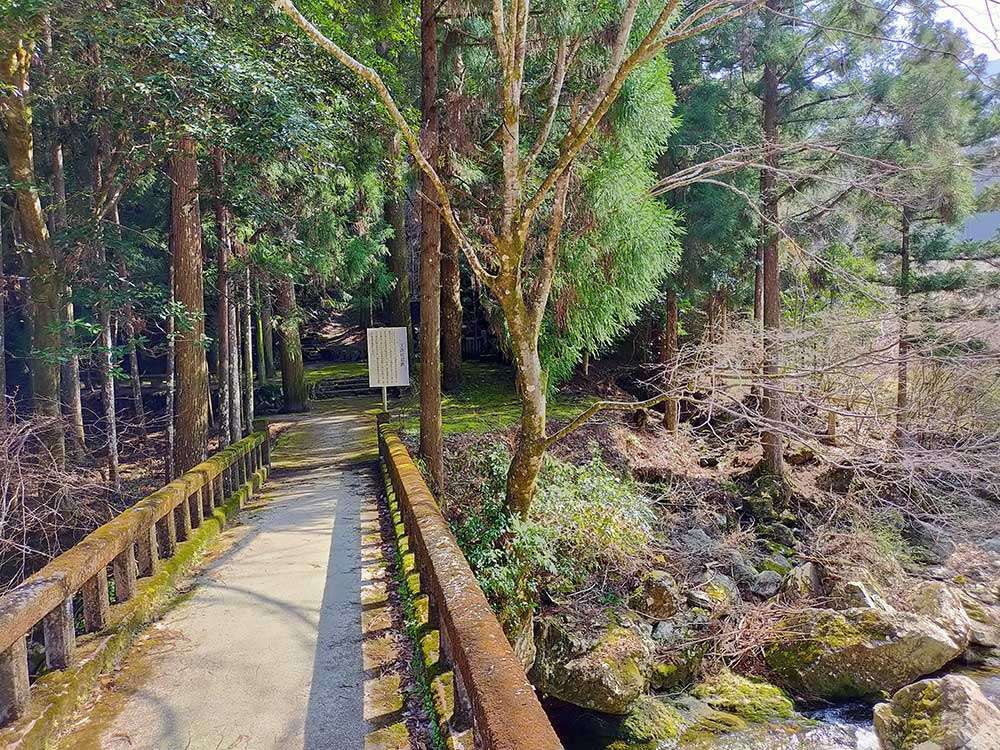 Higashiyoshino Village is where the Tenchu-gumi , a group of Sonno-joi extremists from the end of the Edo period, was destroyed. Across the river from the monument to the Demise of the Tenchu-gumi, you will find the memorial to the first burial site of Torataro Yoshimura, one of the key members of the group. I could tell the place was neatly cleaned up by the local people. The trees and moss that covered the area created a mysterious and soothing atmosphere.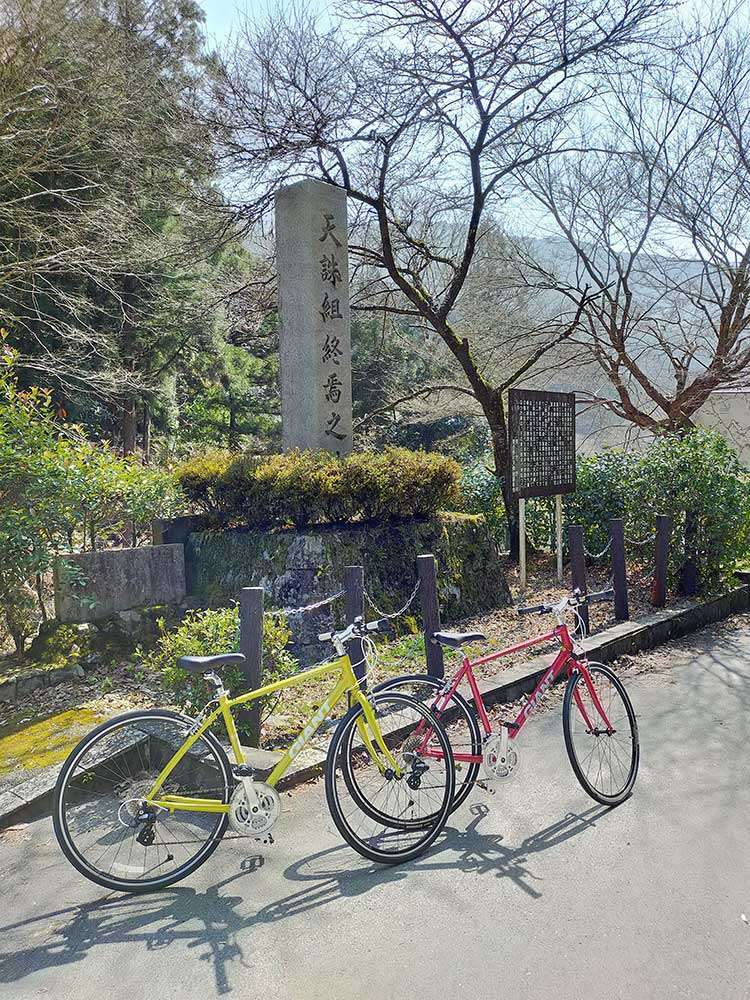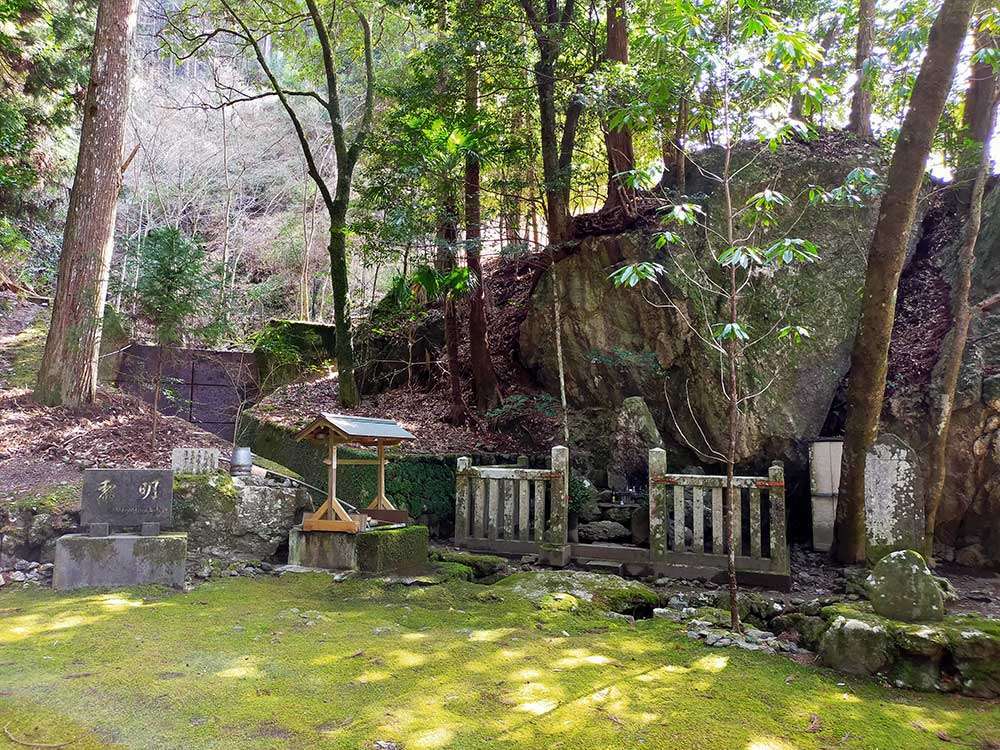 Niu Kawakami Shrine
As we headed towards our next destination Niu Kawakami Shrine, I found a traditional Japanese sweets shop! It seemed like it has a long history. As I have a sweet tooth, I immediately went inside. I talked to the shopkeeper, and I bought the recommended Japanese sweets! I ate them right away, and I was able to only describe them with one word, "Delicious!" –– well, I definitely can't do a food report (laughs), but seriously, it had exquisite taste and made me want everyone to try it.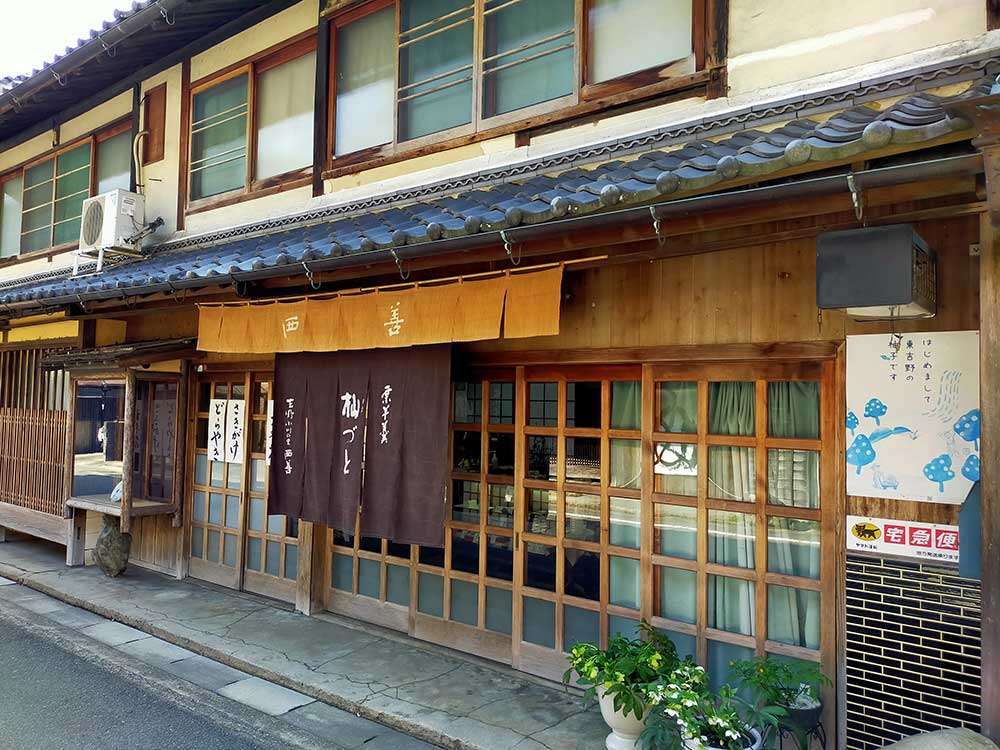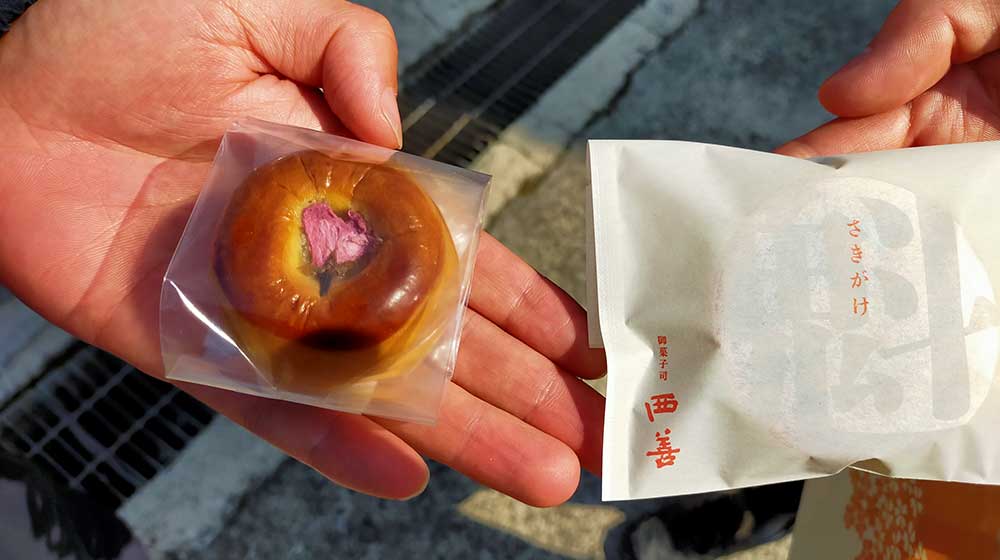 Stopping off like this, we arrived at Niu Kawakami Shrine. This shrine was built in 675 and enshrined the deity of water. Enjoying the scenery, we passed under the torii gate. I felt the healing ki (energy or aura) in the air. Yes, it represents the movement and stillness of this tour––the "movement" side is cycling, and the "stillness" is the shrine. I think this kind of experience is one of the joys that cycling can offer.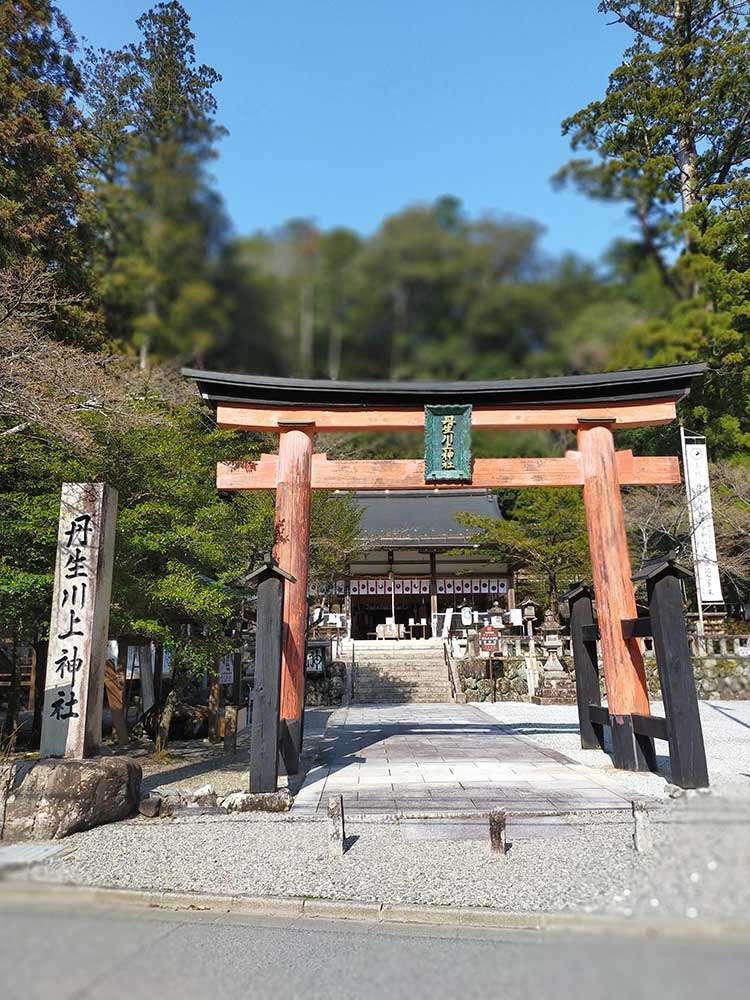 A little further on from the shrine, there is the Hingashi-no-taki (East Waterfall). And beyond that, there is Yumebuchi, one of the famous spiritual spots in Higashiyoshino Village. Three rivers flow into a mysterious abyss that draws you in with its depth, power, and color. You can forget about the time and keep looking at the scenery. There is something hard to experience in everyday life.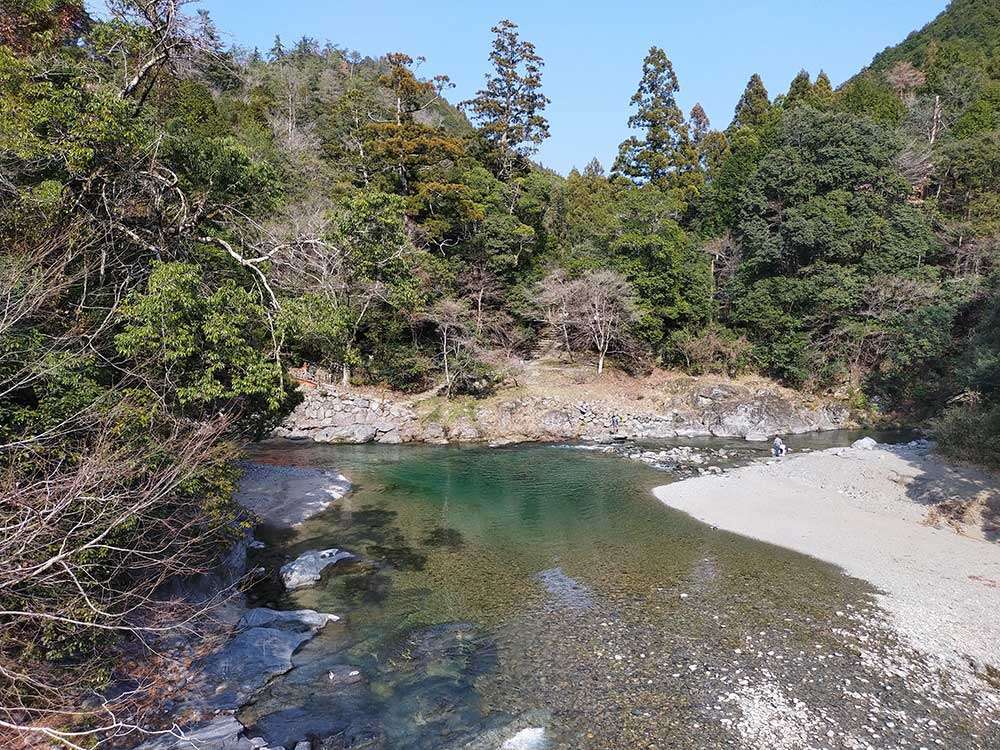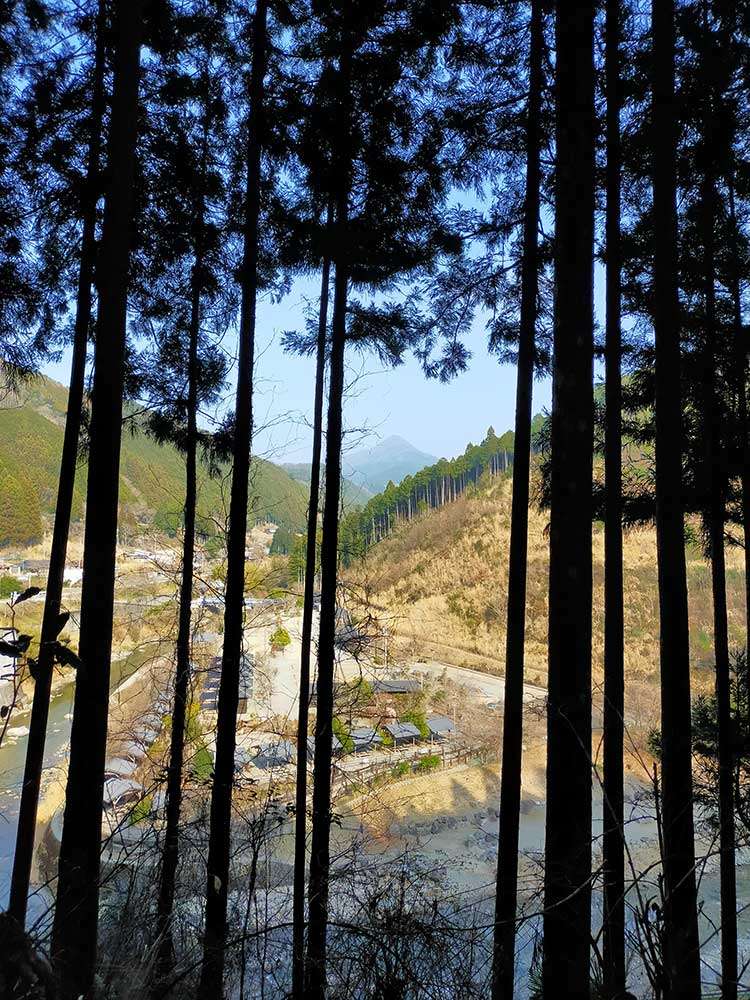 From here, we headed for our final destination, "Hiyoshi no Sato Marche". Because the road is a little steep and mountainous along the Takami River, we had to stop and take a break. But the beautiful colors of the river I saw were truly amazing. It was worth the effort of riding along the river. As the national highway has a long tunnel, we chose to take a route up the mountain. It was quite hard, but the reward was that we could see Mount Takami, aka "Matterhorn of Kansai".
Hiyoshi no Sato Marché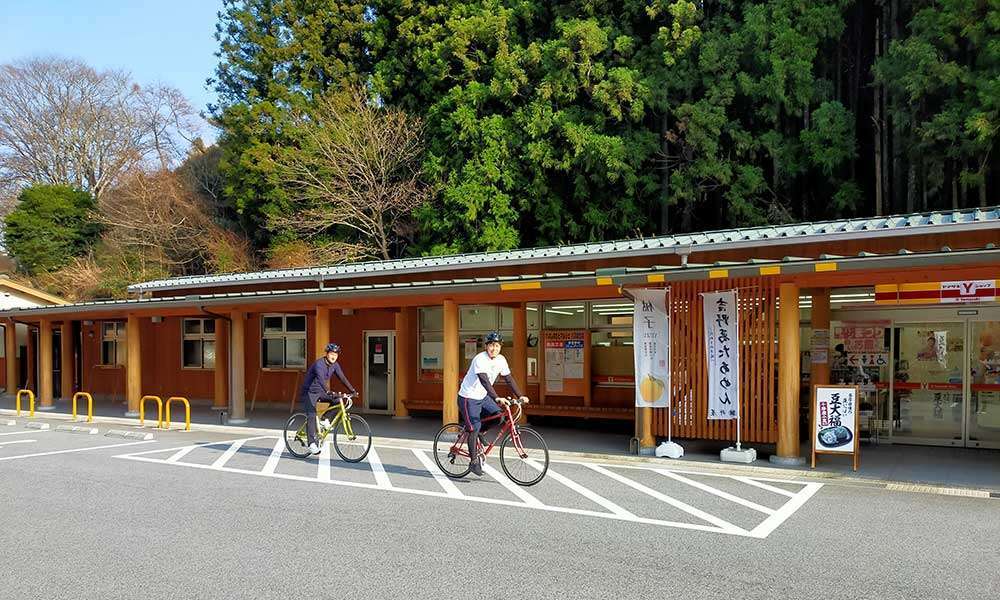 Then, dashing down the slope, we arrived at Hiyoshi no Sato Marché. Here, you can buy local products, vegetables, snacks, and freshly baked bread.
I asked the store owner what was "today's special."
Among the various local specialties, they were... locally fermented miso and momen tofu (firm tofu) which are very popular these days. I thought they would be delicious, but I thought I'd come back next time and buy some since I was on a bicycle that day.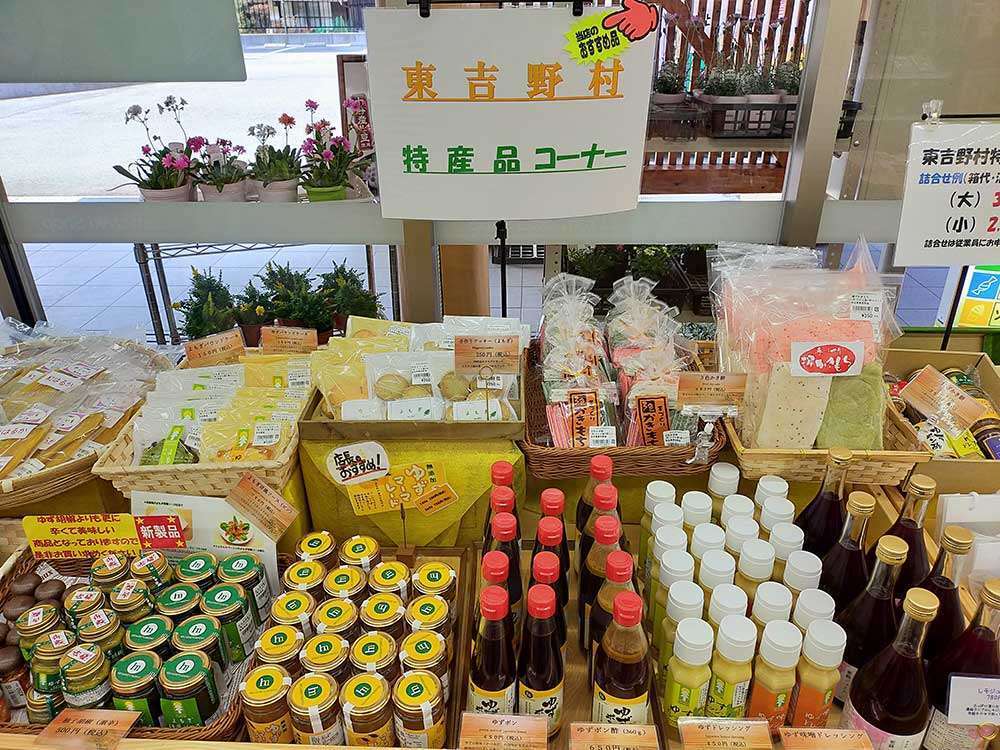 Sense of accomplishment is the best part of cycling
Having enjoyed the nature and food of Higashiyoshino, it was time for us to head back to our starting point, World Maple Park Hirara. This is where the real thrill of cycling in the mountainous terrain of ENN came in! We rode up the hill that I thought I would never finish. It's hard when you're cycling, but when you finish, you'll feel a sense of accomplishment. If you are not good at exercise, you can take as many breaks as you want. I just really want you to enjoy this refreshing feeling!
We cycled for about four hours in total on that day.
In East Nara Nabari, we are building four scenic routes for cyclists around the Kizugawa area dams and six for beginners to visit historical spots. We plan to introduce them to you next year, so please look forward to it!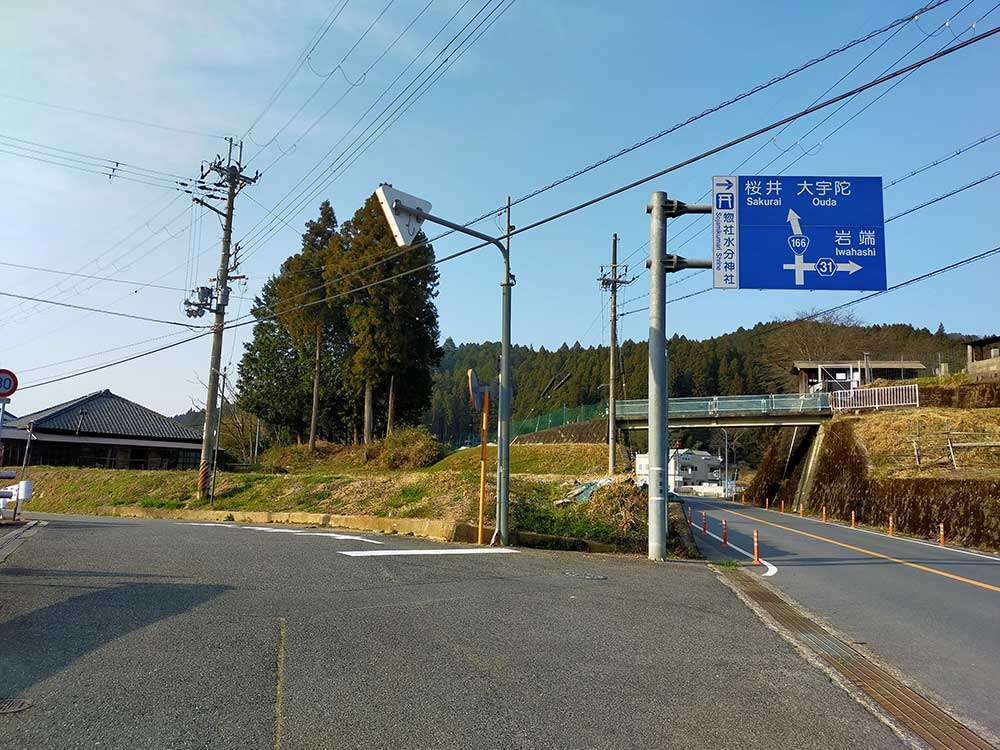 World Maple Park Hirara

Nishizen

Niu Kawakami Shrine

Hiyoshi no Sato Marché