3 guys went kayaking to the Shorenji Lake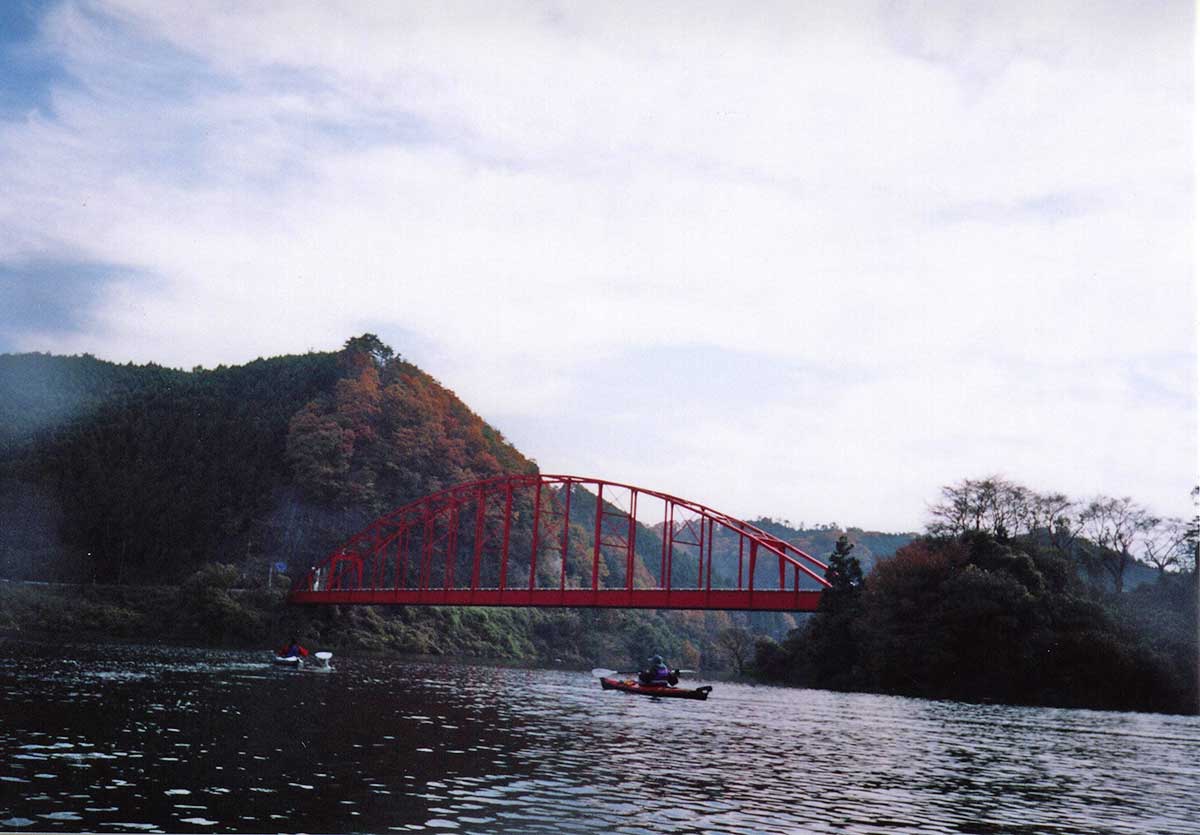 All set! Let's go! This time, the Furumoto, Saba, Hidada group went kayaking on a tributary to the Shorenji Lake over which the red Benten Bridge is built. We went from the sailing start point back to a place close to the dam, and from there on to where you pass under the Benten Bridge. There the Autumn leaves were in their prime. It was a cheerful atmosphere and no wind, so the lake surface was still as a mirror. Everyone took out their camera and saved this view on it.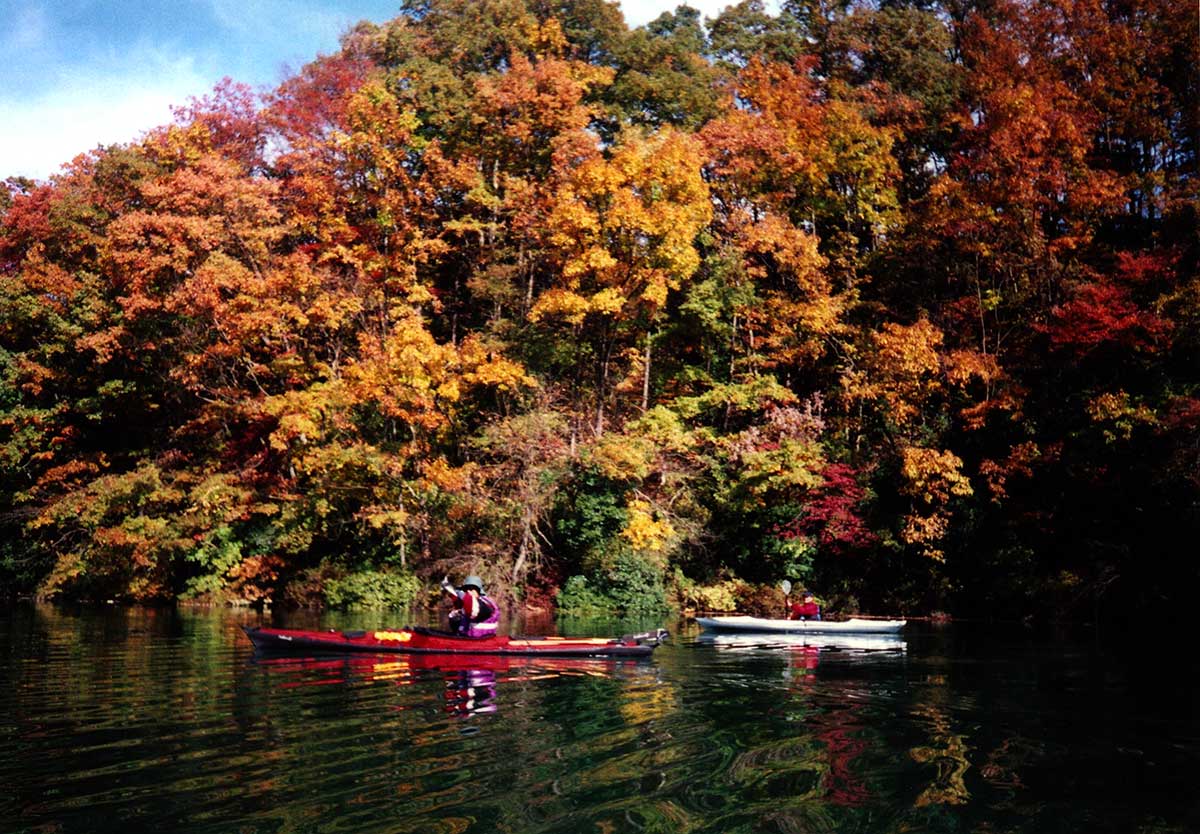 However, once we were past the Benten Bridge, the river narrowed as we reached a rocky mountain stream.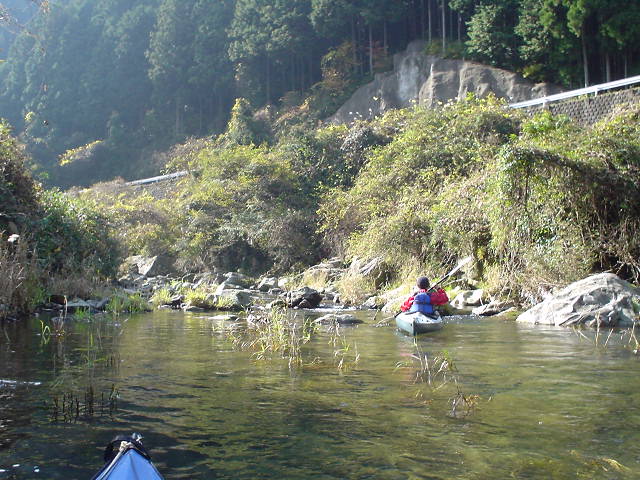 Unfortunately, we couldn't move past this point so we had to turn around. We decided to go back and eat and save the fun for later.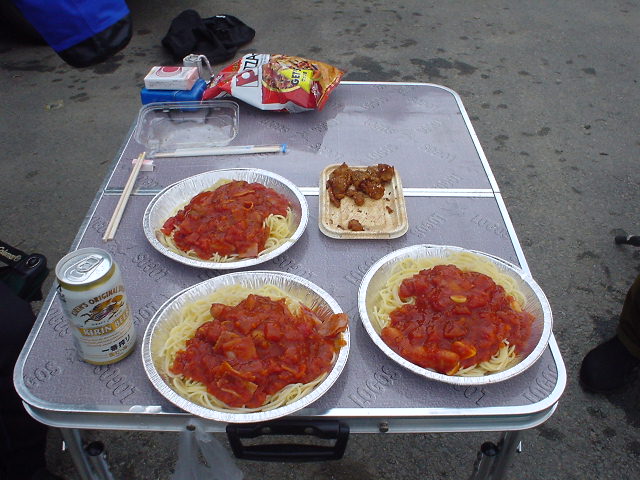 I, Hidada, cooked today's lunch, as we had my special Tomato Sauce Spaghetti! Although, all I did was add a cut-up tomato, garlic, chili pepper, bacon and wiener sausages to store-bought meat sauce.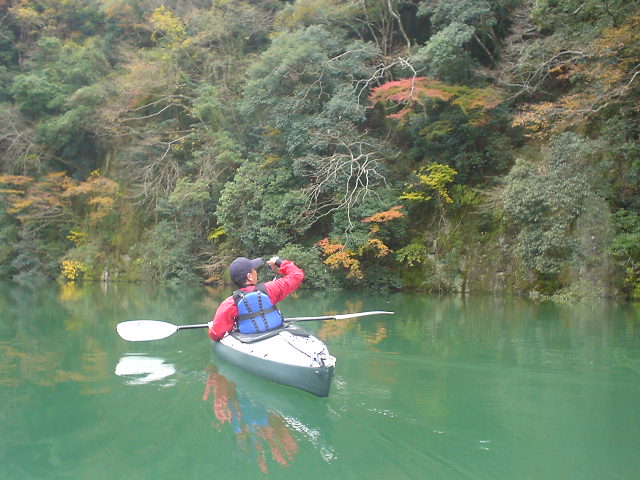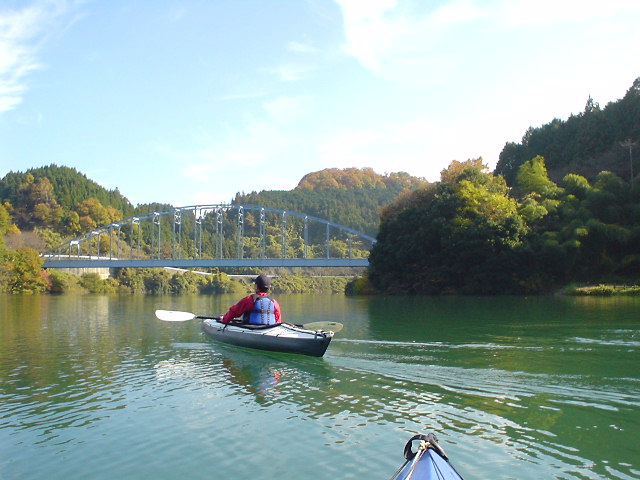 After eating, it was finally time to go to the picturesque view point that Furumoto was looking forward to. We went around the blue Shorenji Bridge, and up the Shorenji River. After a while, we arrived at a fence of joint buoys that appeared to be there to stop driftwood. Saba opened the gate. We closed the gate properly after passing through.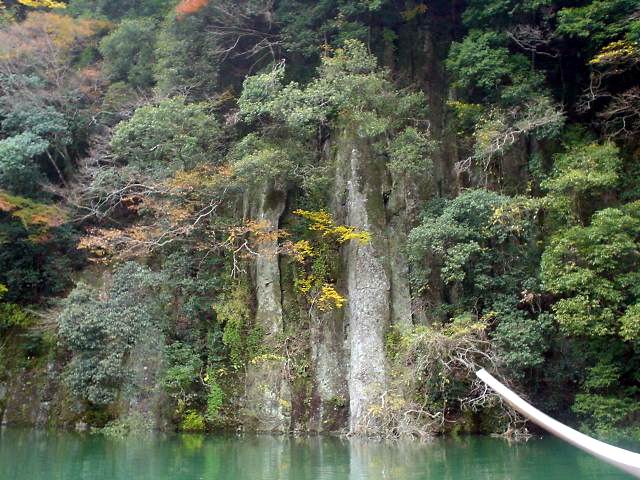 From here onwards the river became narrower and narrower, but it was also full of sights such as Rakan Rock, Rakan Waterfall, The Gyoja Fudo Waterfall, and the Autumn leaves on the precipice of the columnar joint rocks. Because today there was also almost no wind, we were unfortunately unable to see the leaves on the trees scatter into golden snow. But even so, the view was magnificent as we were able to see red and yellow spots here and there on both banks!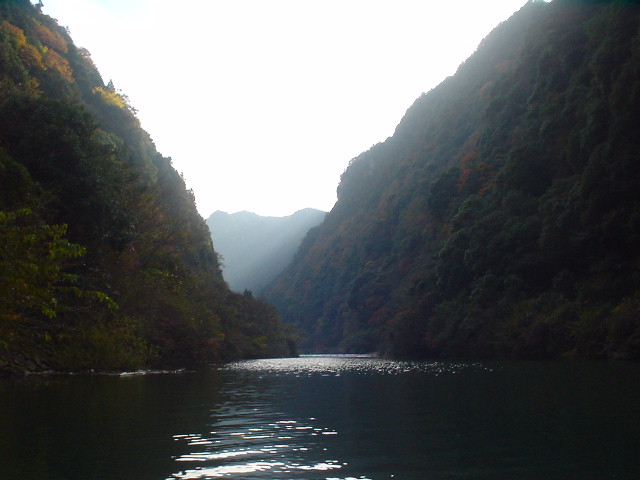 We sailed forward, leaving undertows behind us on the still lake surface, and enjoyed the magnificent scenery. There was a resting area right after passing the dam. We spotted crested kingfishers around there. This was their territory as expected. The number of mandarin ducks is also increasing significantly, so this is a great place to observe wild birds. I strongly felt that I should come back here someday not for kayaking, but rather to take photos of the crested kingfishers.
After this, we sailed back slowly to the starting point. The temperature was warm and cozy during the day, but as it was late-November, December was right around the corner. The sun began to set, and as we went into the shade, it started to get cold as you would expect. And so, we set for the starting point all while playing all sorts of games.