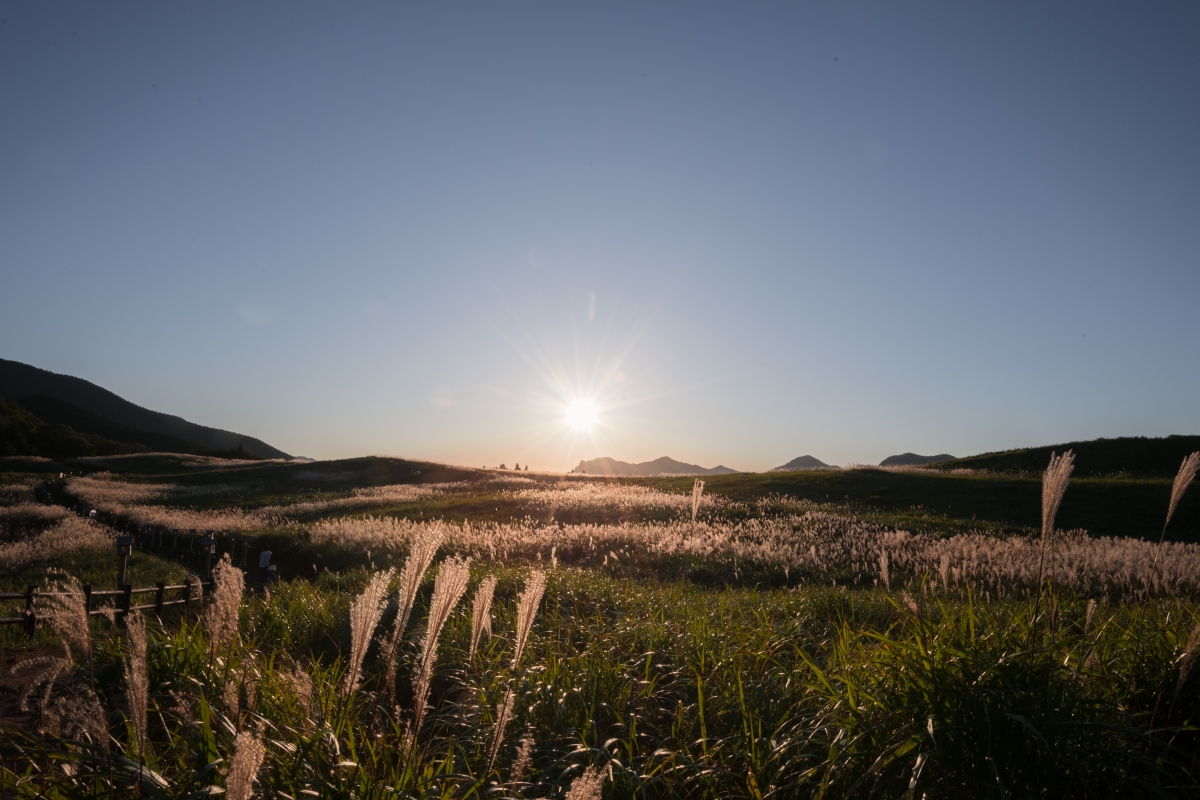 Soni Highland is famous for an incredible sunset landscape. It is because Japanese pampas grass, covering the highland and reflected by the sunset light, creates a mysterious atmosphere. Nara Prefecture's November sunset time is around 5:00 p.m. While waiting for the beautiful time, let's introduce the highlights of Soni Highland.
A Popular Hiking Spot in Kansai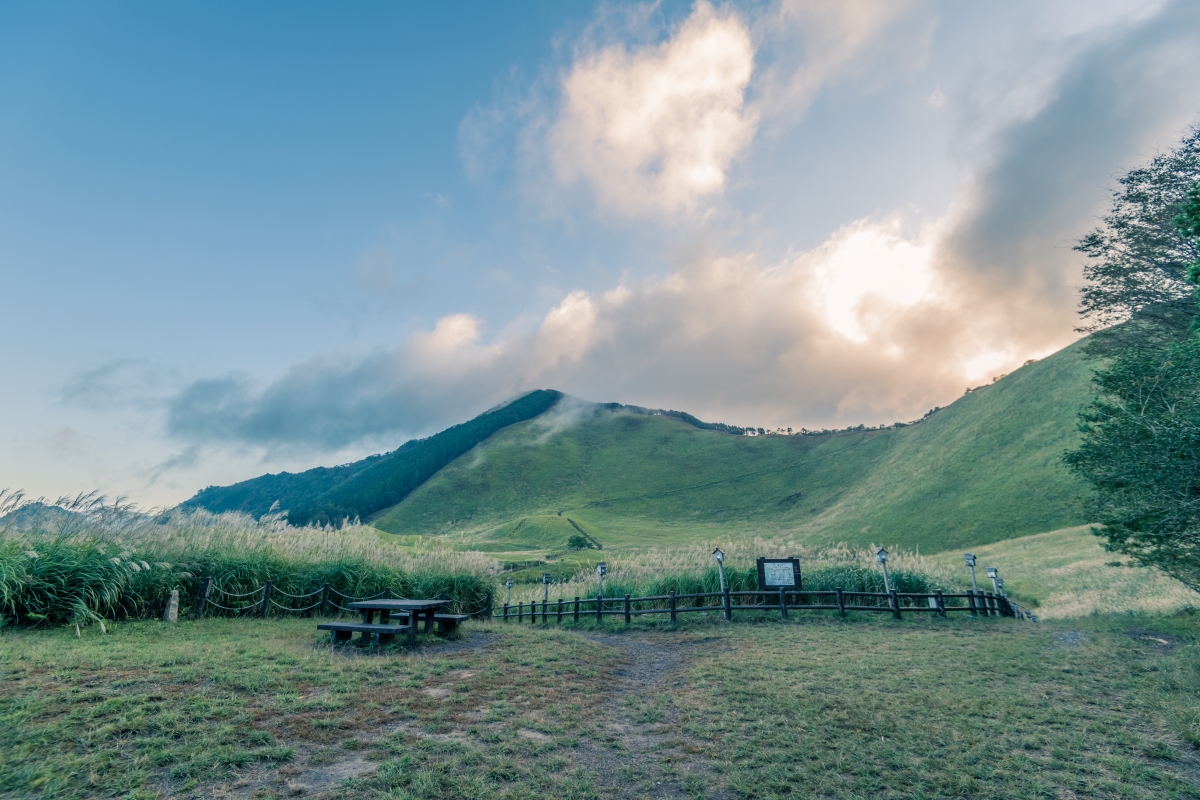 Soni Highland is the name of a vast meadow that spreads out from Mt. Kuroso (1083m), Mt. Nihonboso (996m) to Mt.Kameyama (849m), which is located in Eastern Nara, next to Nabari, Mie Prefecture. It is only 1 hour to 1.5 hours drive from Osaka, Kyoto or Nara City. Even from Nagoya City can be reached in 2 hours.
You can enjoy easy family hiking with small children as well as a little bit challenging trekking there. Going along the narrow road where pampas grass grows, you will see a vast grass field extending from the green slopes in front of you.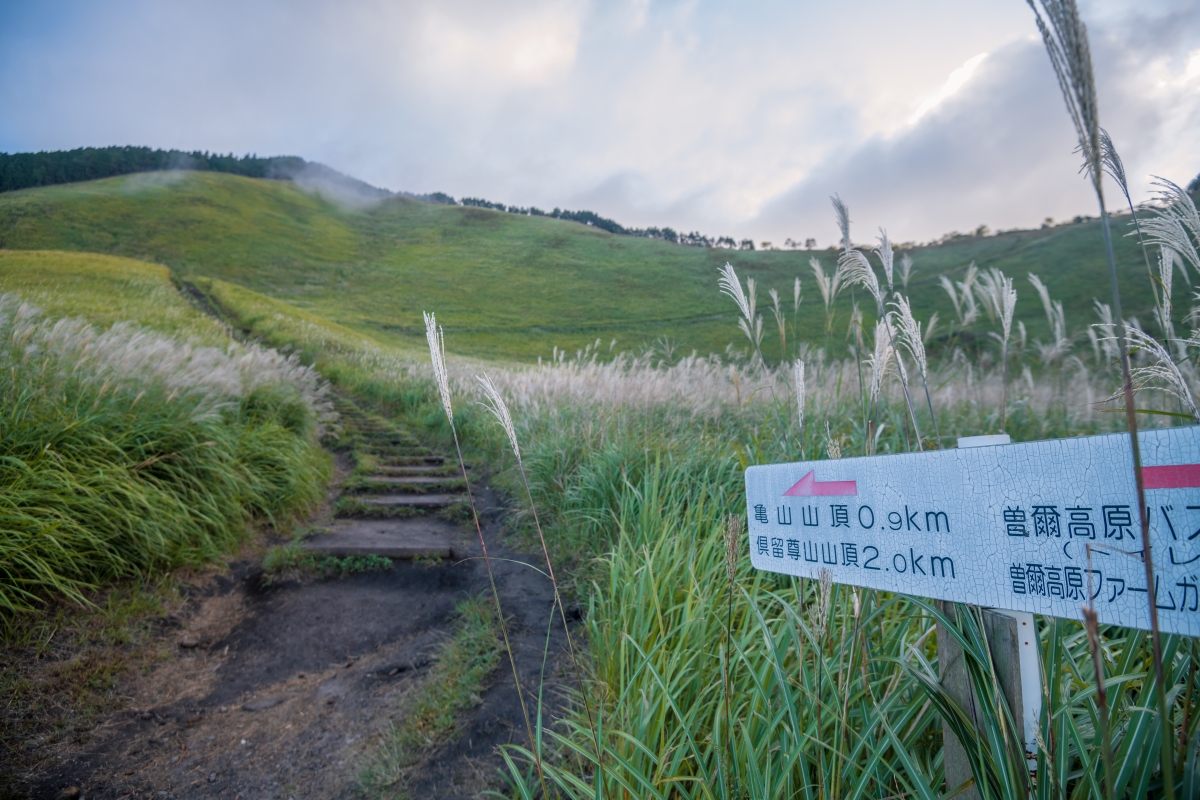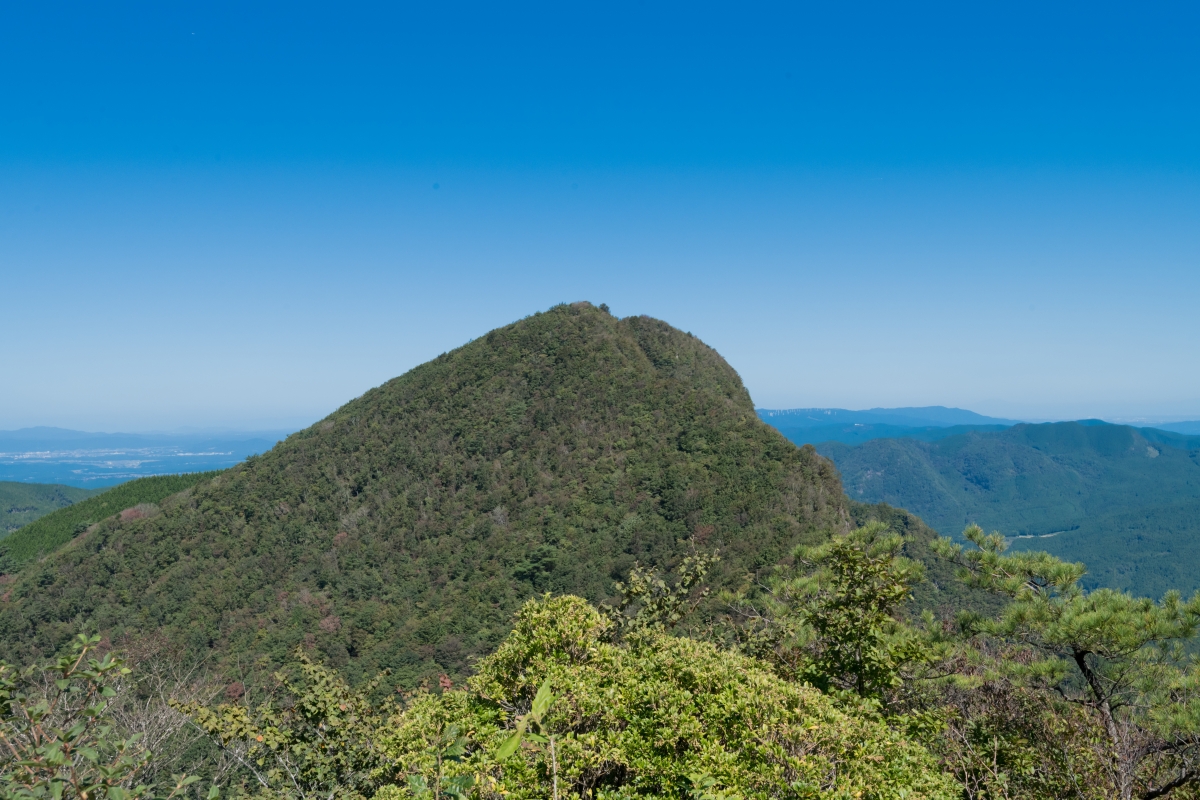 A symbolic pear-shaped pond, Okame-Ike
There is a wetland called "Okame-Ike" (400m in circumference) in the center of the grass field, and occasionally you can hear the sound of water birds. About 50 species of wetland plants grow naturally and are carefully protected. You can see this pond as you climb the slope in front of you. A pear-shaped wetland is almost covered with reeds, with a slight water surface in the middle.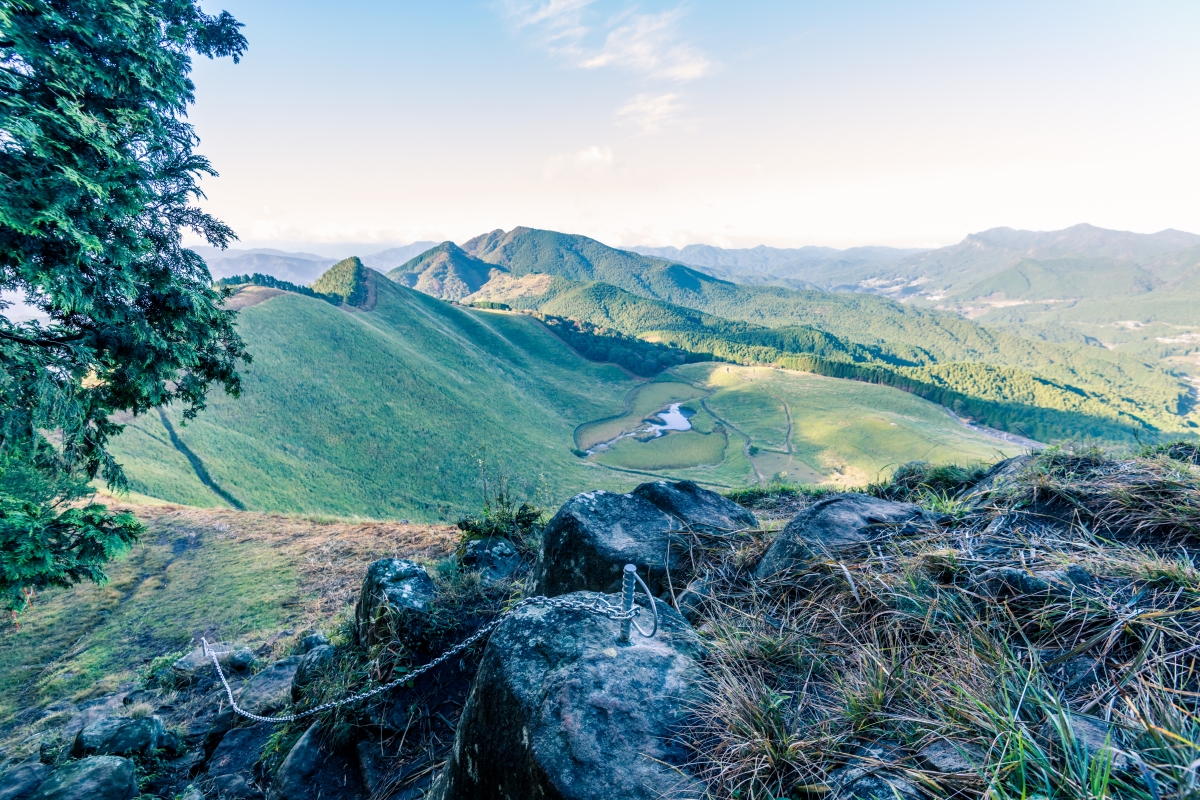 Mt. Nihonboso and Mt. Kuroso
From the top of Mt. Nihonboso, if the weather is beautiful, on the right side of Mt.Kuroso, you can see Aoyama-Highlands where a lot of wind generators are standing and blue water of Ise-Bay. According to Soni village Tourism Association, just once or twice a year, early in the morning, Mt. Fuji can be seen.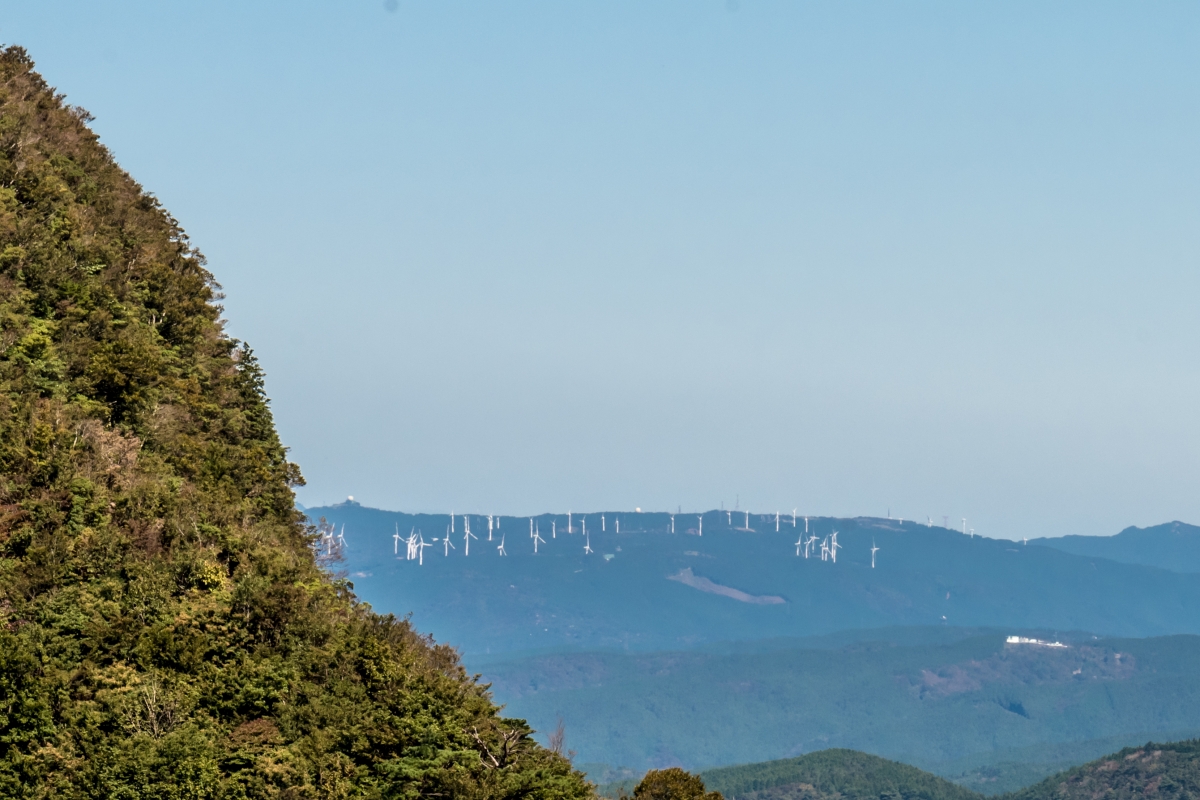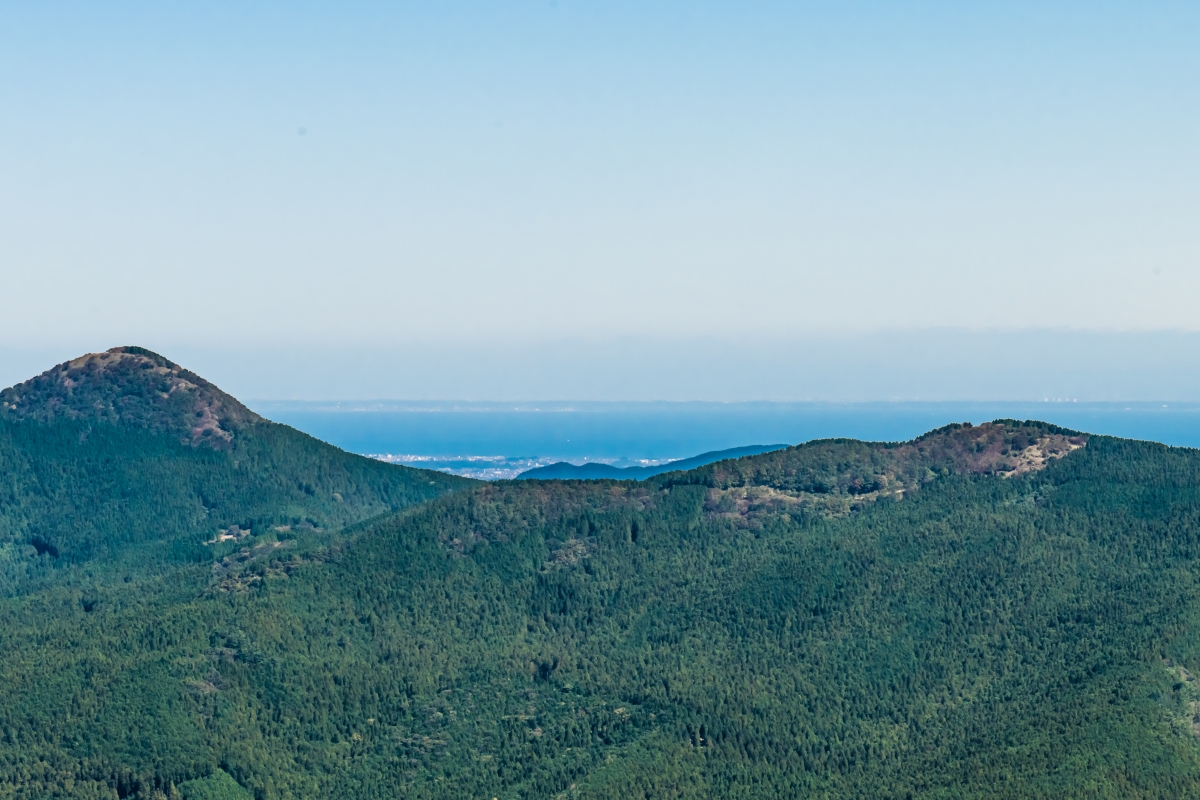 On the left side, you can see Nabari City and Iga City. Both cities are famous for ninja. Nabari City is about only a 30-minute drive away. Buses bound for Soni Highland are available from Nabari Station, where express trains stop. Good access from Osaka, Nara or Nagoya.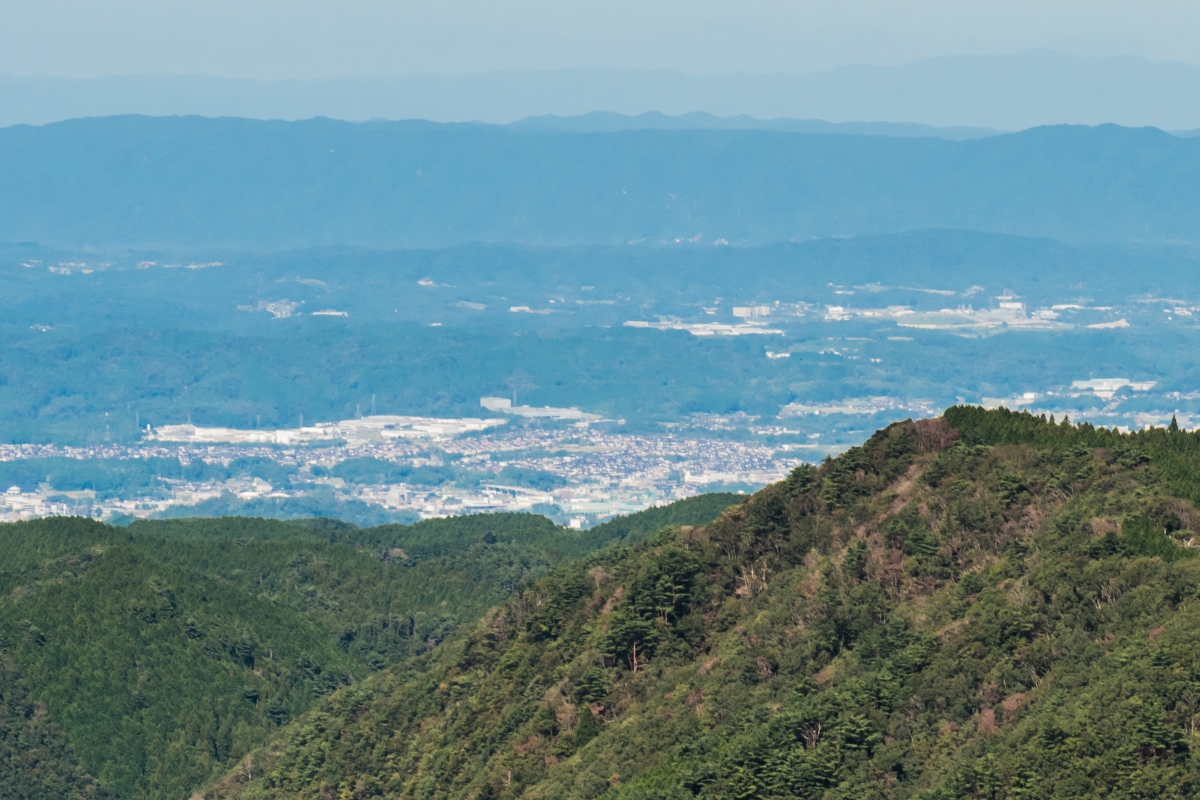 The mountain trail leading to Mt. Kuroso is very undulating and often dotted with rocks. In such a place, ropes or chains can be used to climb. I also recommend you prepare appropriate shoes and clothes for your safety.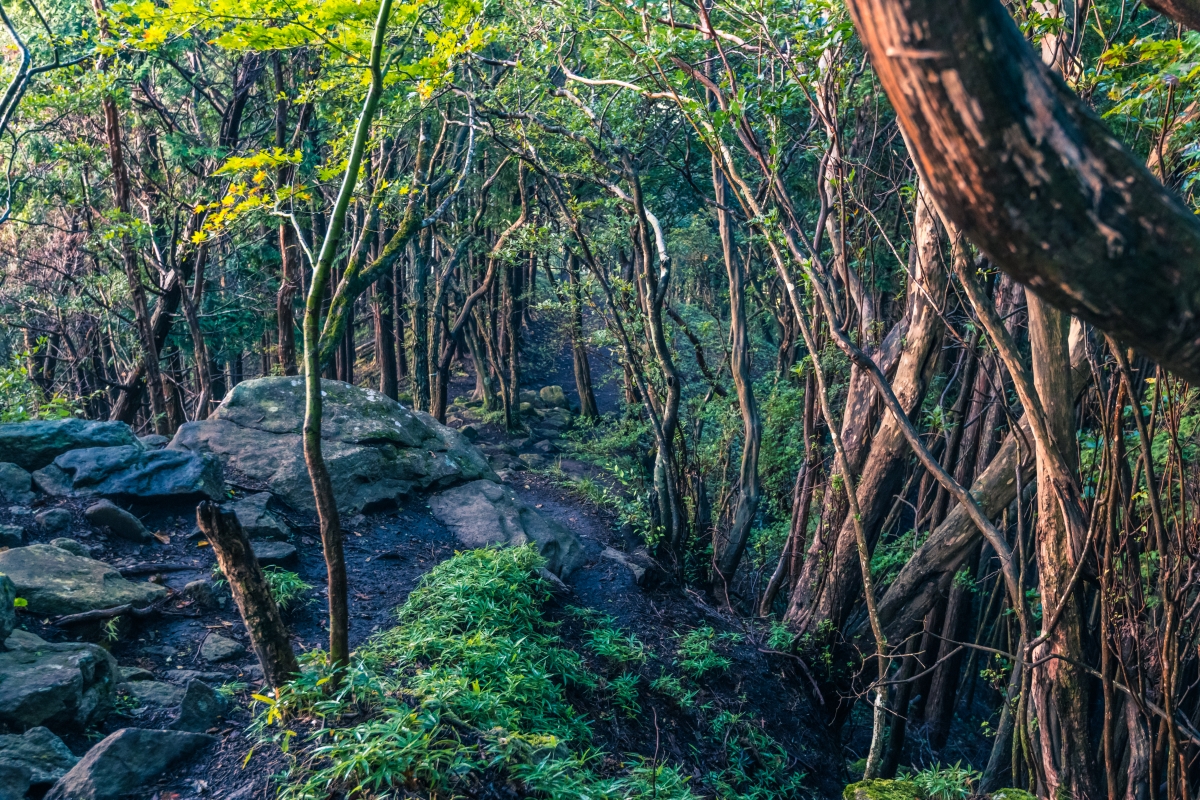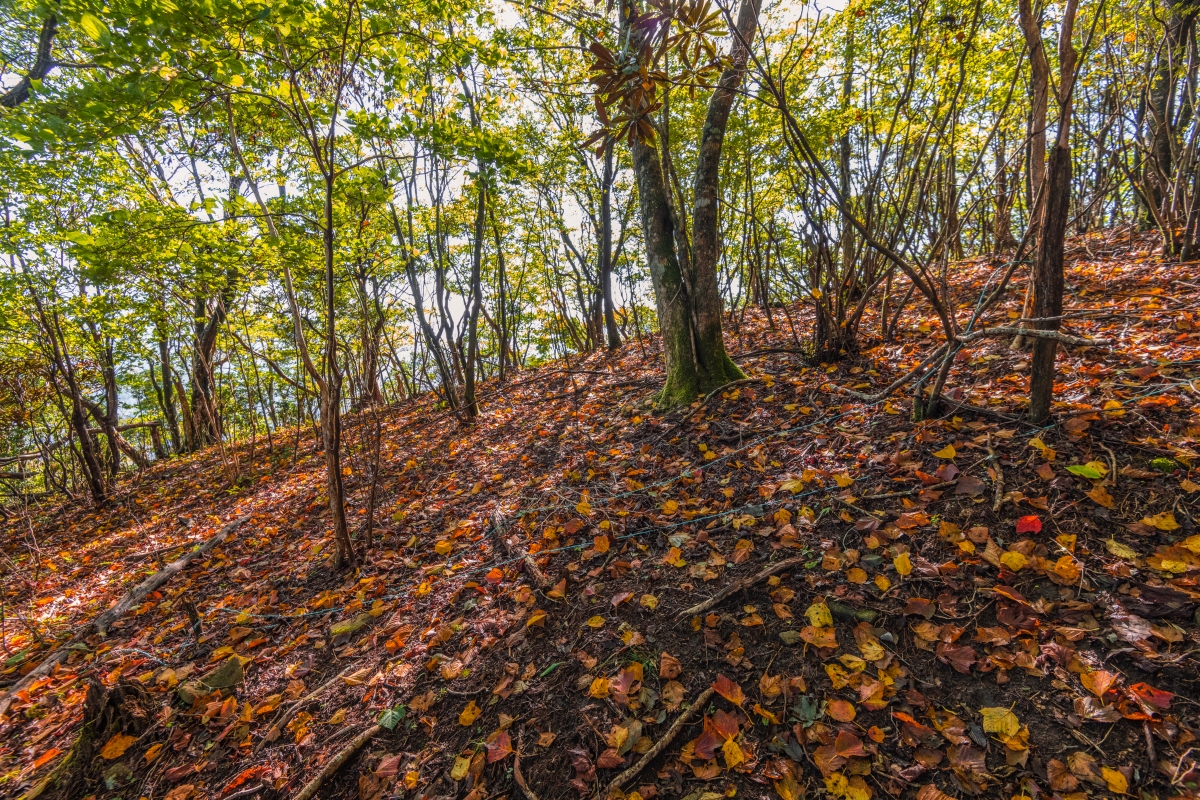 On the mountain trails, you can find the beauty of the changing nature, such as the moss that stores morning dew, the plants with colorful fruits, and the wild mushrooms.

The Glasswork-like Pampas Grass
Pampas grass grows differently from year to year. In the middle of October, when I visited, the Mt. Kameyama side was especially beautiful. Spikes of pampas grass were shining like glasswork under strong sunlight, even in early autumn.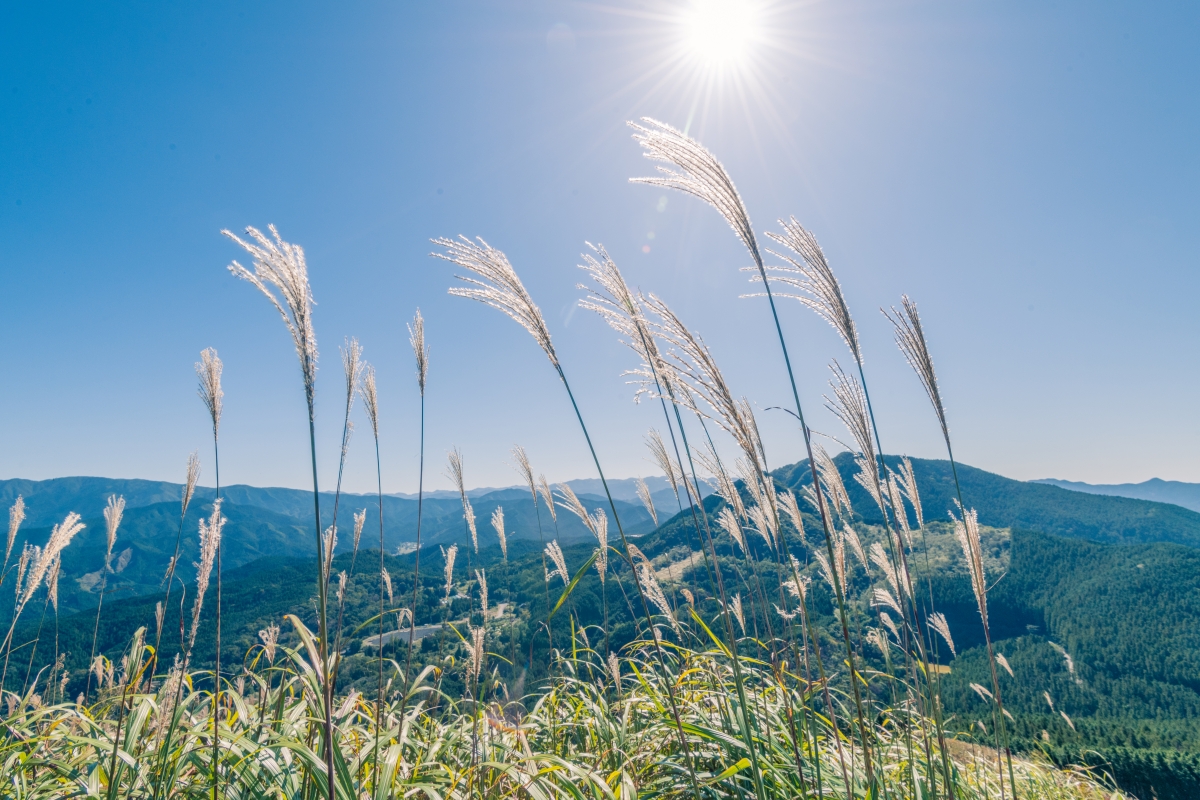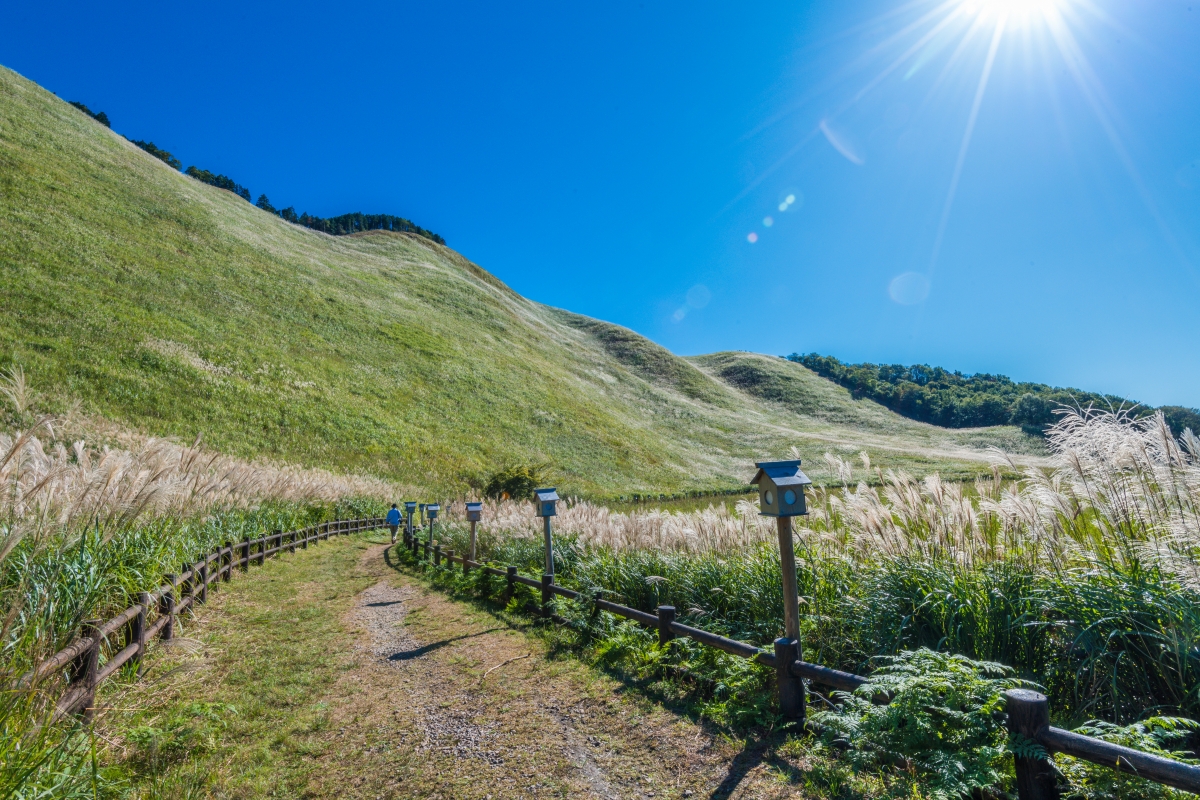 When two hundred lanterns around the" Okame-Ike" light up, prepare for watching the sunset. It is a lighting attraction called "Yama-Akari" for tourists to enjoy the fantastic evening scenery and starry sky. It is until November 24 (Sunday) this year (2019). The lighting time is from sunset to 9:00 p.m.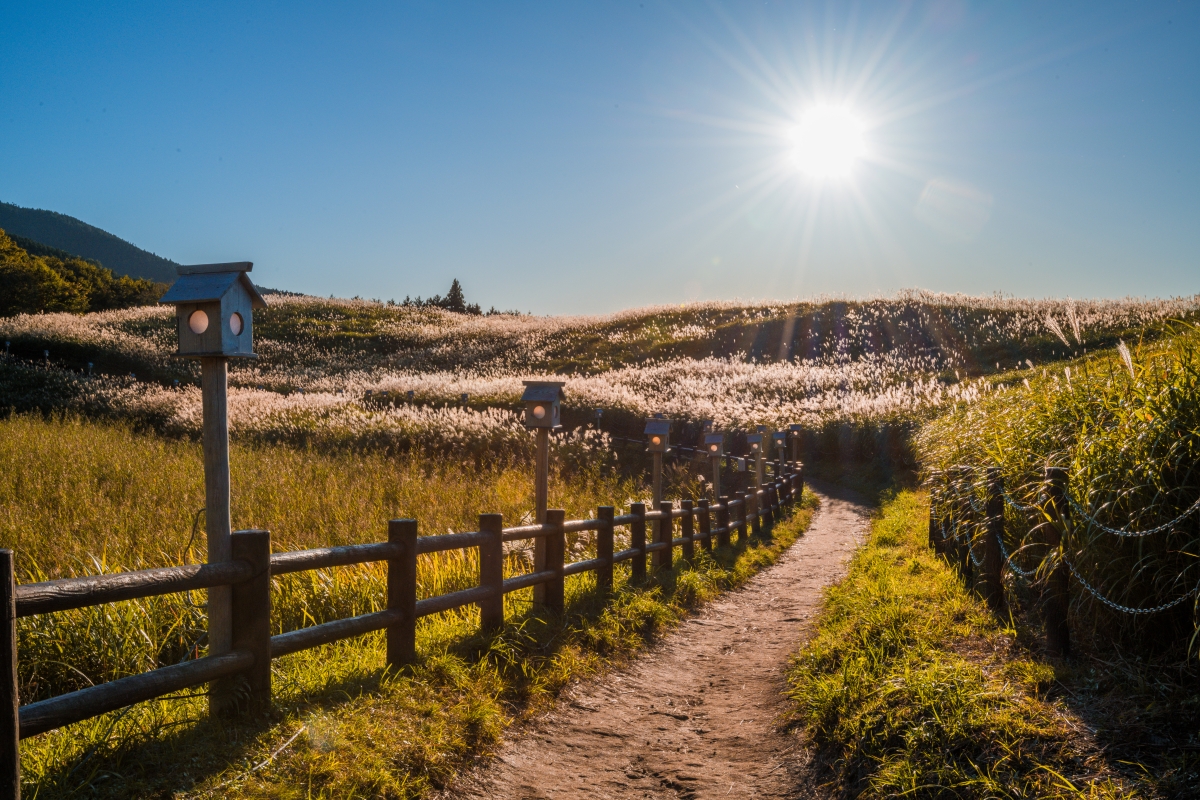 There are several best spots for sunset watching but I recommend an open space by Okame-Ike. From there, pampas grass appears to overlap, and the sunset reflects adequately. Also, the silhouette of the representative mountains around Soni Highland is an excellent accent for your photos.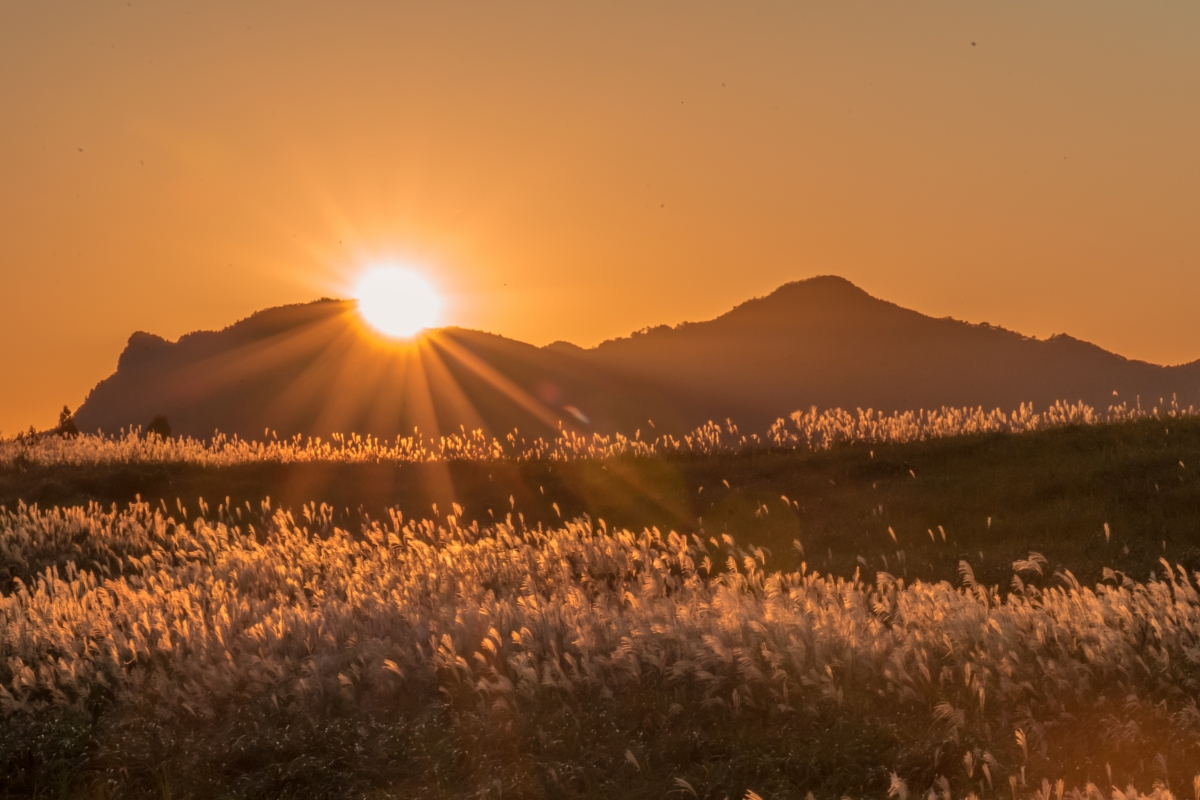 As the sun falls and approaches the ridges of the mountains, the orange color of the scenery shines, and soon the area is filled with golden light. Translucent pampas grass spikes are shining in the sun, wrapping the plateau like a golden lace veil.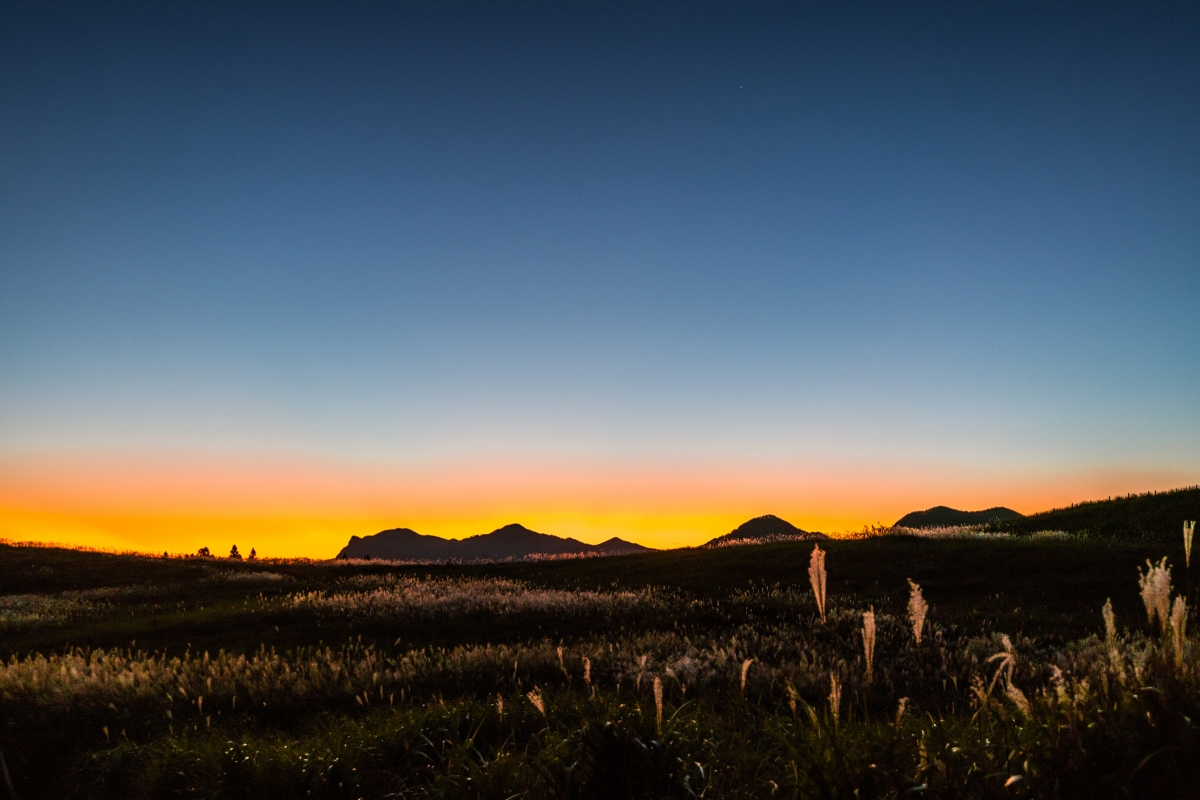 After Dark
Even after the sun is completely hidden in the shade, the show will not end. The horizon leaves a dark orange color. Stars shine in the dark blue sky, and the gentle lighting of "Yama-Akari" makes pampas grass look fantastic.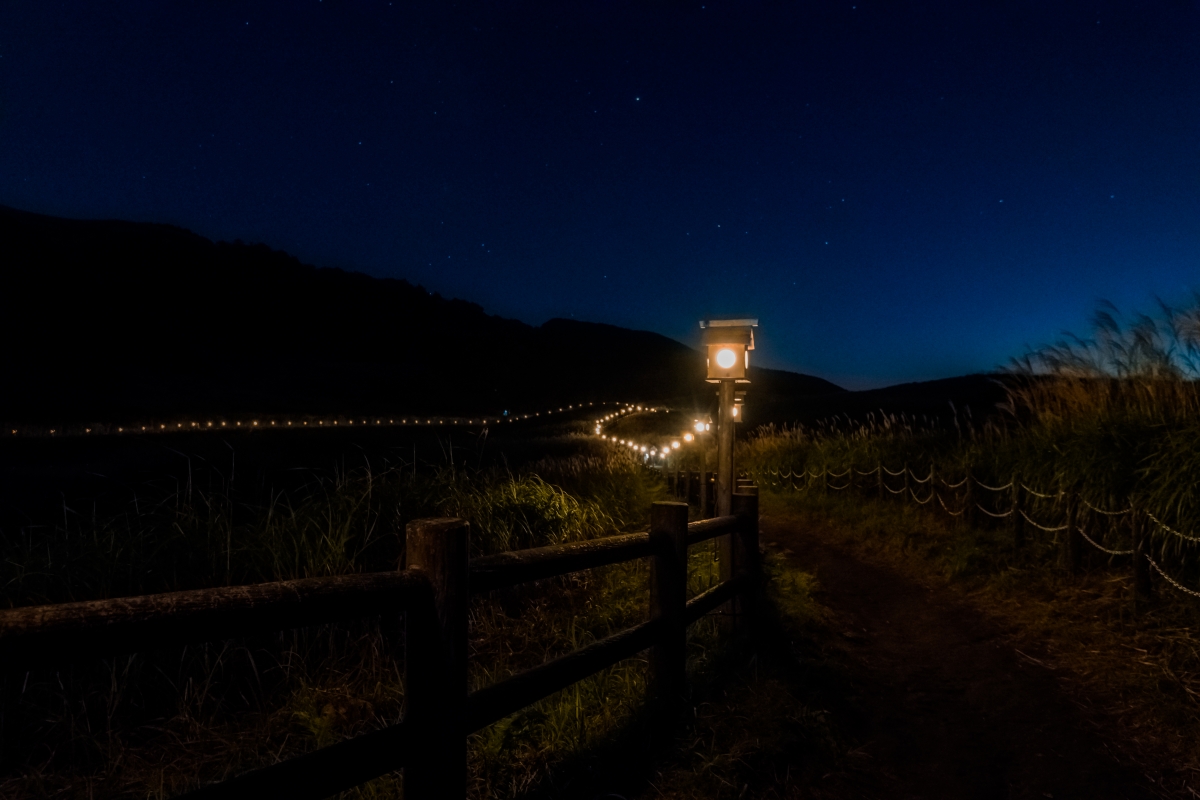 All the photos were taken by Noriyuki Otani.
Please note:
Bring a flashlight as it gets very dark after sunset, even with the lighted lanterns.
Dress appropriately, be prepared for sudden weather changes and a temperature drop.
Bring adequate food and water.
Please take your trash with you.
There is a restroom in the parking lot, but none in the highland.
The nearest rest area, Soni Plateau Farm Garden is about a 30-minute walk or a 5-minute drive from the highland. The rest area has a hot spring, restaurant, and souvenir shops. For more information on business hours, etc, please check here.
Address
Taroji, Soni Village, Uda-gun, Nara Prefecture
Parking
From 600 yen (Noguchi Parking or Farm Garden)
Access
By public transport: Get off at Nabari Station of Kintetsu Railway. From the bus top #1 at Nabari Station (West side), take a bus bound for Yamakasu-Nishi (山粕西) and get off at Taroji (太良路). Walk about 50 minutes.
From October 1 to November 30, there are buses bound for Soni Highland (曽爾高原) from the same bus stop.
By car: From Meihan National Highway, take exit Hari (針) I.C. onto R369 and drive 45 minutes.
Links
More details about Soni Highland on this site
Soni Village Tourism Association
Official Nara Travel Guide