With the new year a few weeks old by now and the days still cold, how are you all doing?
Do you find yourself thinking about cuddling up at home until spring, now that autumn, the best season for outdoor activities, is long over? Or are you one of those who want to enjoy nature even in winter - if yes, then here is good news! We have some highly recommended winter activities in East Nara Nabari (ENN) for you.
"The Art of Winter Mountains", Rime Ice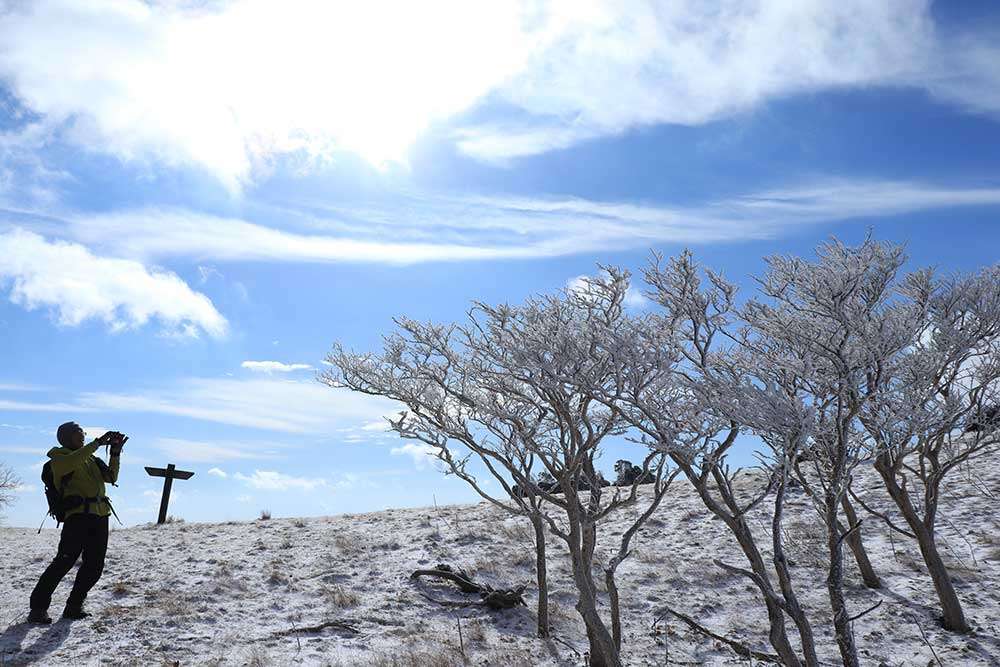 One of the best outdoor activities in ENN is climbing mountains covered in rime ice. In this area, the temperature in winter drops drastically, and especially in the mornings it is often below freezing, but this gives you the chance to see beautiful "rime ice" in the mountains, like in this picture. If you imagine seeing the tree branches all covered in white and looking as delicate and beautiful as glasswork, then even mountain climbing in deep winter might not sound so bad after all!
Rime ice is like, in short, freezing fog. You get rime ice when supercooled water droplets freeze and attach onto surfaces that are at a temperature below the freezing point. It is a natural phenomenon that occurs under specific weather conditions, so please be aware that you are not guaranteed to see it if you climb a mountain in winter.
There are two mountains in ENN where you can see rime ice. One is Mt. Takami (1,248 m, in Higashiyoshino Village), and the other is Mt. Miune (1,235 m, in Mitsue Village). For those of you who have never climbed a mountain in winter before and don't know what to expect, we asked Mr. N from Mitsue Village to tell us more about Mt. Miune.
First Time Climbing a Mountain in Winter? No Problem!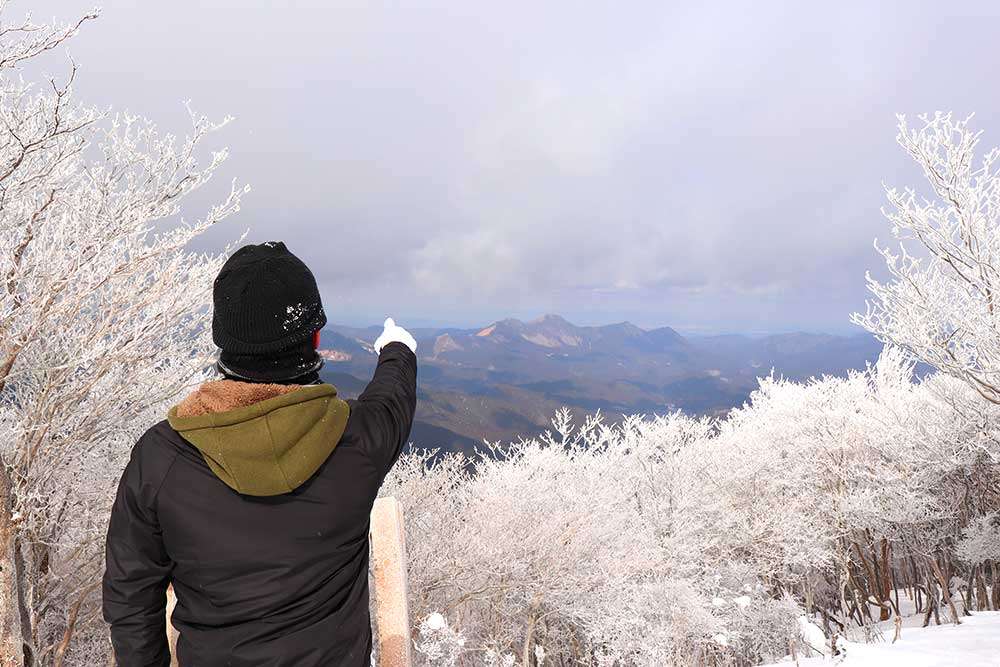 ——First, please tell us how to get to Mt. Miune.
On weekends and holidays during the season, there is a "Rime Ice Festival," and on these days, a Nara Kotsu "Rime Ice Bus" runs directly from the south exit of Haibara station on the Kintetsu line to the Mitsue Youth Travel Village at the trailhead, so it is easy to get there (find more information like timetables here). If you are coming by car, please park at the Mitsue Youth Travel Village parking lot. It takes about 40 minutes from Haibara station or Nabari station. Please make sure you have winter tires on your car.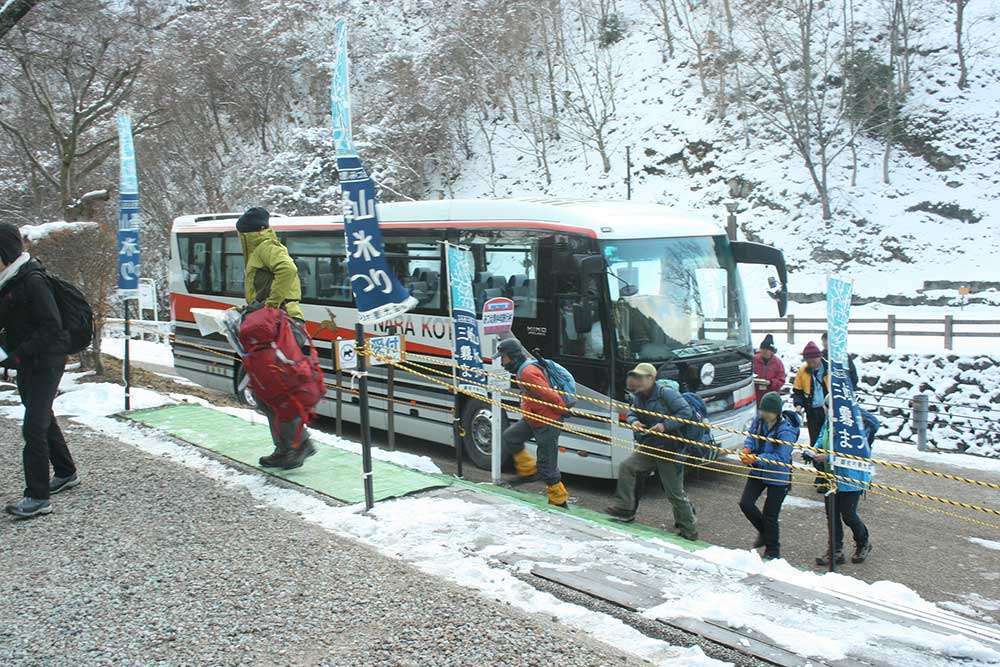 ——When is the best time to come if you want to see rime ice?
In January and February, and the peak time is around National Foundation Day on February 11th. It gets very cold every year around that time, and there is a high chance that rime ice will form. Also, rime ice usually disappears by the afternoon, so if you come by car, I recommend you arrive at the trailhead at the latest until about 10 AM.
——You mentioned the "Rime Ice Festival" earlier. Can you tell us more about that?
The "Rime Ice Festival" is an event that is held at the trailhead on weekends and holidays during the season. This year (2021), it will be on all Saturdays, Sundays, and holidays between January 23rd and February 21st, eleven times in total*. Usually, members of the local tourism association sell oden, coffee, pickled vegetables, rice cakes, and other local specialties. There are also treats like zenzai (sweet red bean soup) or wild boar soup, but this year, the sale of these special treats and all foods and drinks has been canceled because of COVID-19.
* This is the information from 2021. Please see the link at the bottom of this page.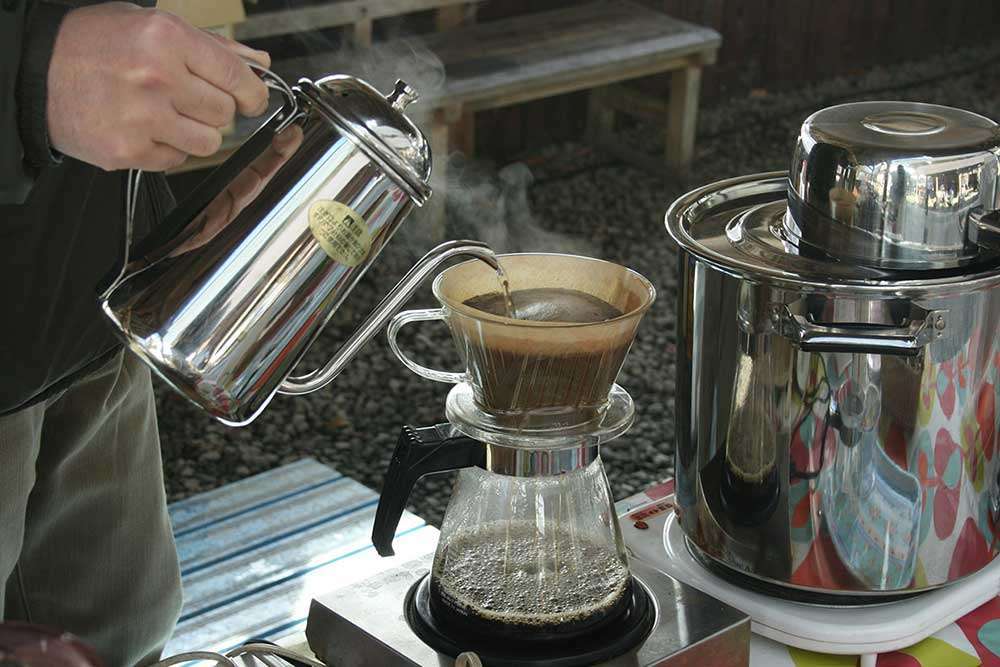 ——That's too bad. Now, let me ask you about the mountain climbing itself. How difficult is it to climb Mt. Miune with rime ice? Is it doable as a beginner?
Climbing the mountain in winter is no problem even for beginners. The youngest climbers are around early elementary school age, and many elderly people also climb the mountain. It is difficult to get lost on Mt. Miune and there are many signposts along the way, so it is an easy mountain to climb, even for first-timers.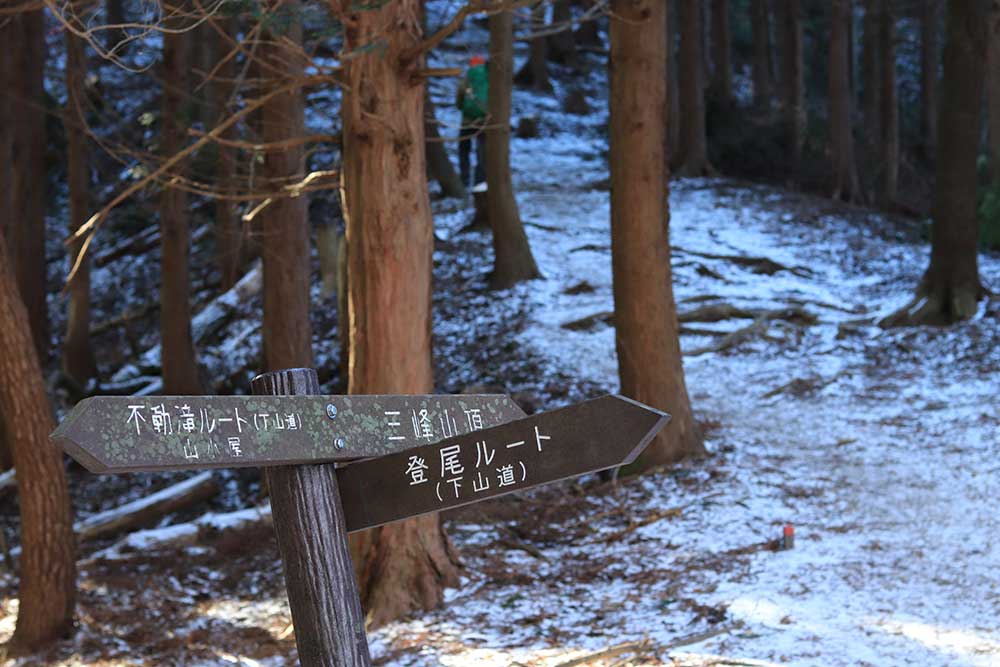 ——Which trail do you recommend and how long does the climb take?
There are three trails, but I recommend to take the Noborio trail (登尾ルート) and then descend the mountain on the Shinmichi trail (新道ルート), which allows you to go once around. It takes 2 hours to ascend, and 2 hours to descend. With breaks along the way, plan for a 4 to 5 hour round trip.
——Are there any toilets?
When there are events, you can of course use the toilet at the Mitsue Youth Travel Village at the trailhead. Along the trails, there is one location near the beginning of the Noborio trail and another at the entrance of the Fudo Waterfall trail (不動滝ルート).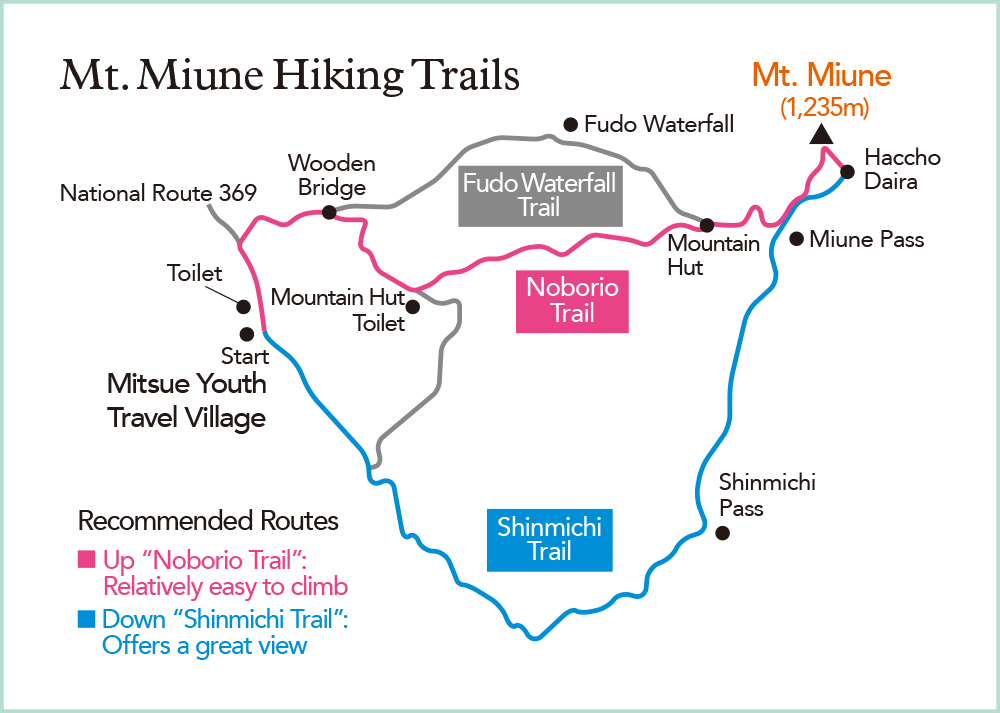 ——What advice do you have for first-time winter mountain climbers on what to wear and what to bring?
This is a relatively easy mountain to climb, so light clothing is fine, but please wear equipment for winter mountaineering. Especially during the rime ice season, the trails are often covered in snow already tramped down by other climbers, so crampons (or light crampons) are highly recommended! It is possible to climb the mountain with normal boots, but be careful as it is very slippery.
Also, please make sure to stay well hydrated, even if it is very cold on the mountain in winter. There are many people who eat a packed lunch or cup noodles. Sudden changes in the weather are also possible, so bringing rain gear, warm clothes, and a change of clothes for after the descent is a good idea.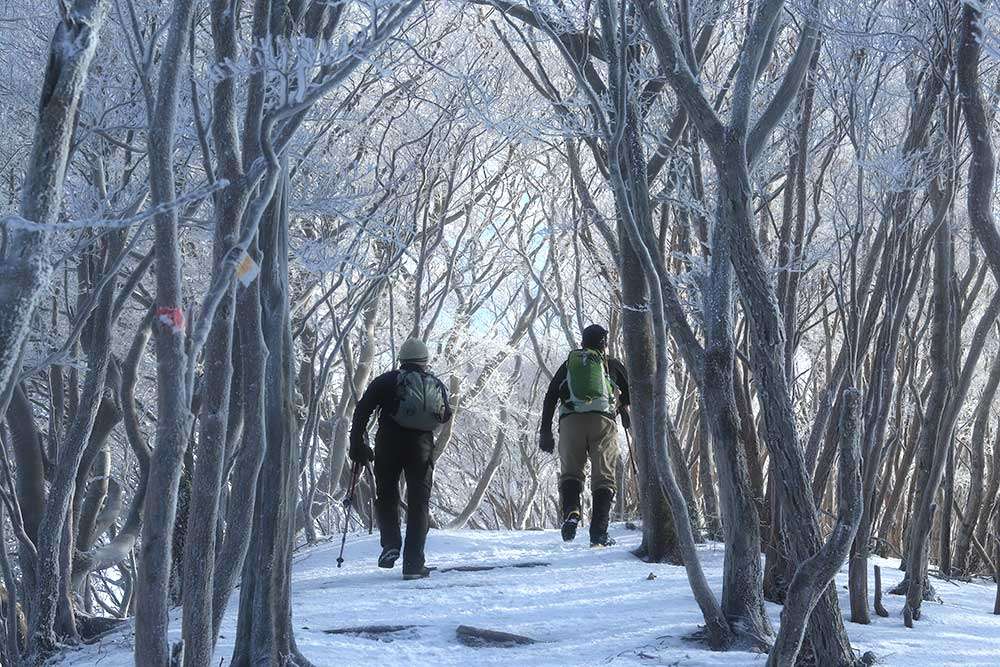 ——Are there any hot springs to enjoy after the climb or lodging accommodations?
You can warm up at the "Himeshi no Yu" right next to the "Roadside Station Ise Hon-kaido Mitsue." On the days of the "Rime Ice Festival," discount coupons for a hot bath and a free shuttle bus to Himeshi no Yu are available (find more details here).
If you are planning to stay overnight, I recommend "Log House Horanomori." The owner of the accommodation has climbed Mt. Miune more than 100 times and is also a mountain guide, so he will be happy to tell you a lot about Mt. Miune.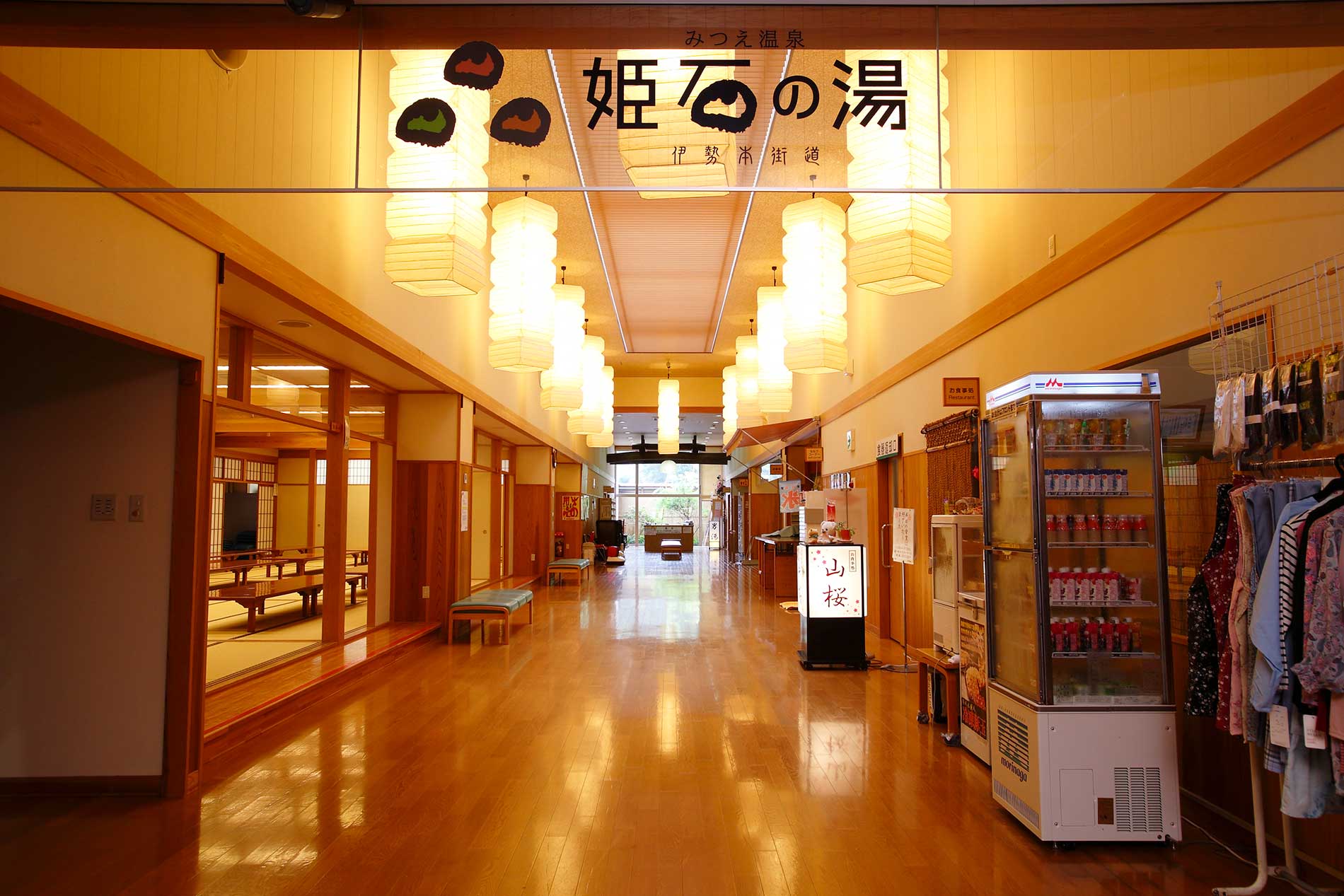 ——Finally, please leave a message for our blog readers.
You can get to see "rime ice" during this season, so please, please come to have a look!! The weather might be cold, but I am looking forward to giving you a warm welcome.