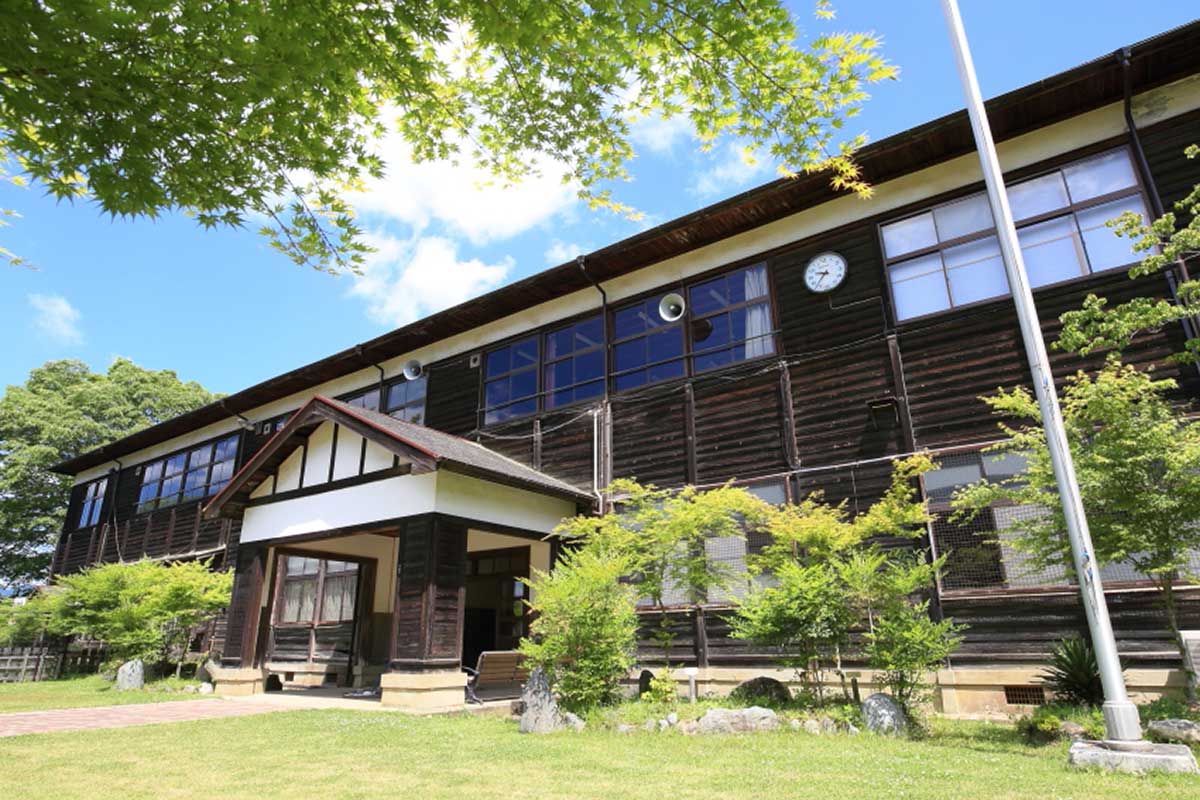 As the name shows, the park has over 3,000 maple trees with 1,200 different species from around the world. Used to be an elementary school, this beautifully restored old schoolhouse has been revived as a library, café, and art studio. These maple trees look most beautiful in early summer when the trees start to burst into leaves. The place attracts cosplayers who want to have photoshoots on the retro set, is popular among international travelers who are interested in Japanese cultural experiences.
Cafe Kaede
They serve a variety of lunch plates and desserts. Their school lunch plate (available on the 1st Sunday of the month) and fluffy pancakes are the signature dishes that they will never disappoint you!
Japanese Cultural Experience Programs
They offer various Japanese culture experience programs such as kimono-dressing, tea ceremonies, calligraphy, and so on.
Guesthouse
In 2019, renovated from the school building, a guesthouse opened with 2 single rooms, 3 Japanese tatami rooms, and a lounge. For booking and inquiries, please contact us.
World Maple Park 'Hirara' = 奈良カエデの郷ひらら