A beautiful green and white carpet created by lizard's tails in the valley in summer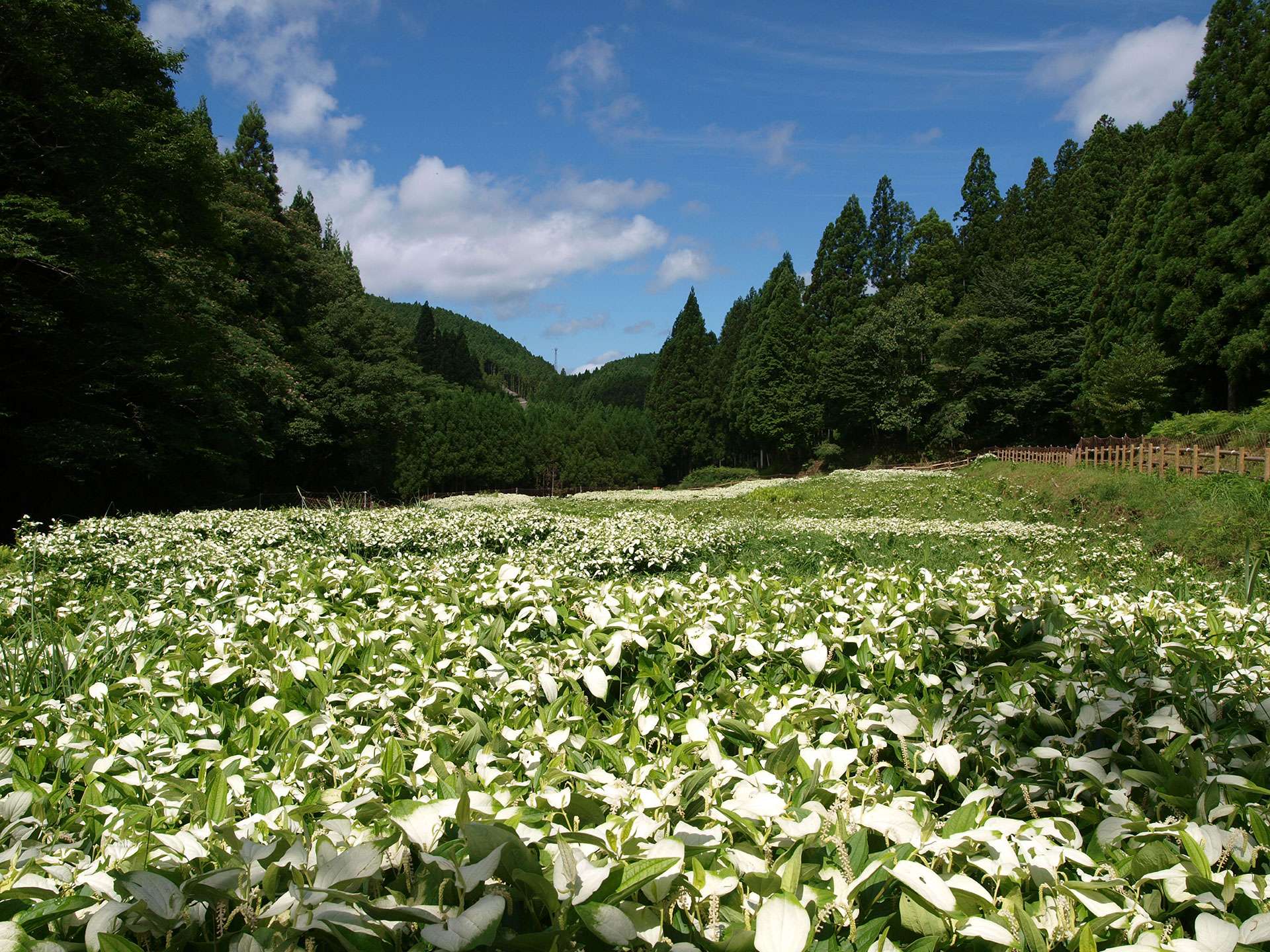 Saururus Chinensis is commonly known as Asian lizard's tail and is categorized as a near-threatened species in Nara prefecture. Growing in the valley of 3,000 square meters, those lizard's tails start turning white in July. A lot of visitors come to enjoy the spectacular view of the plants covering the ground.
Peak season: early to late July
*The garden is open publicly by the courtesy of the landowner. Do not damage or pick up any of the plants. We also expect you to take your trash home.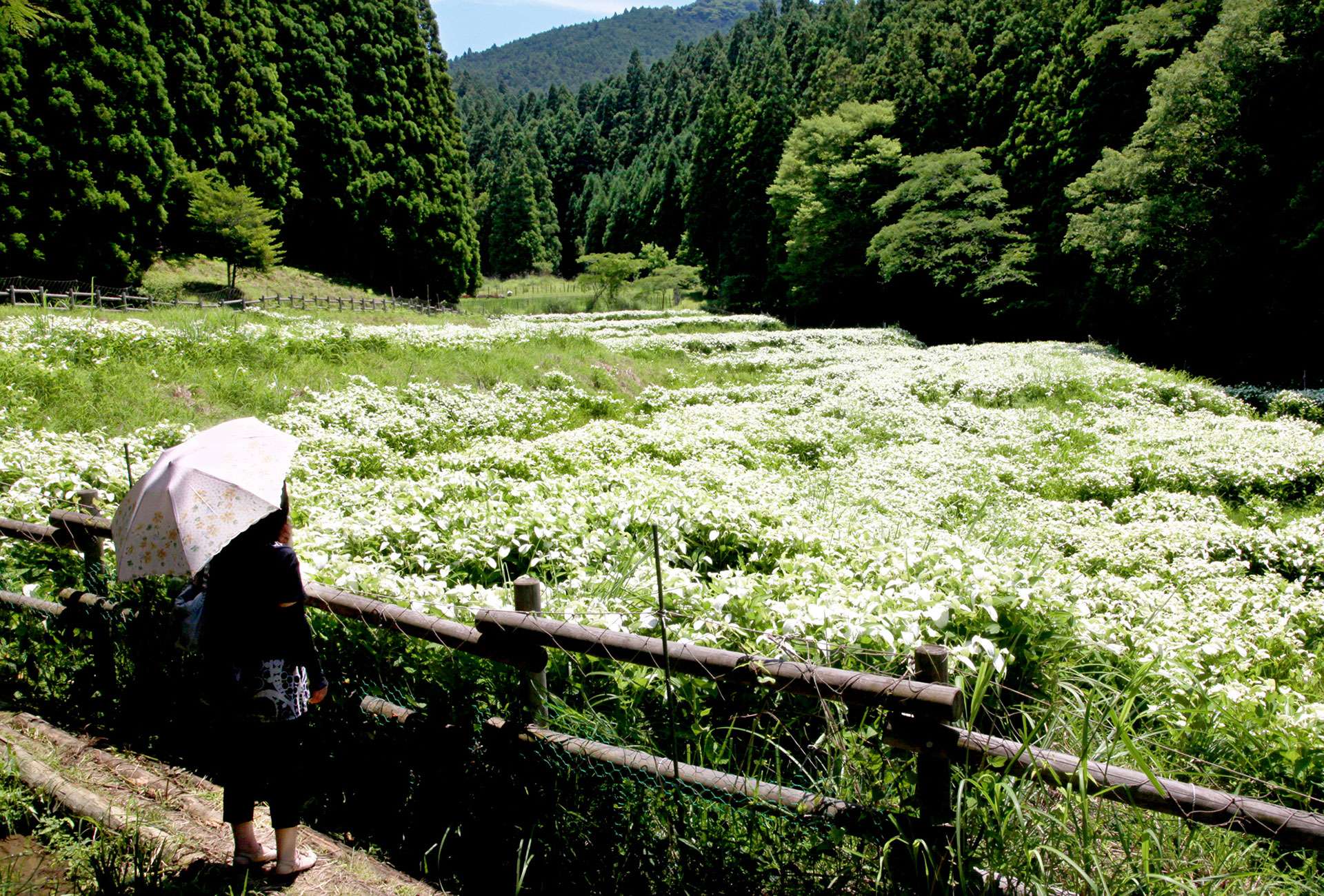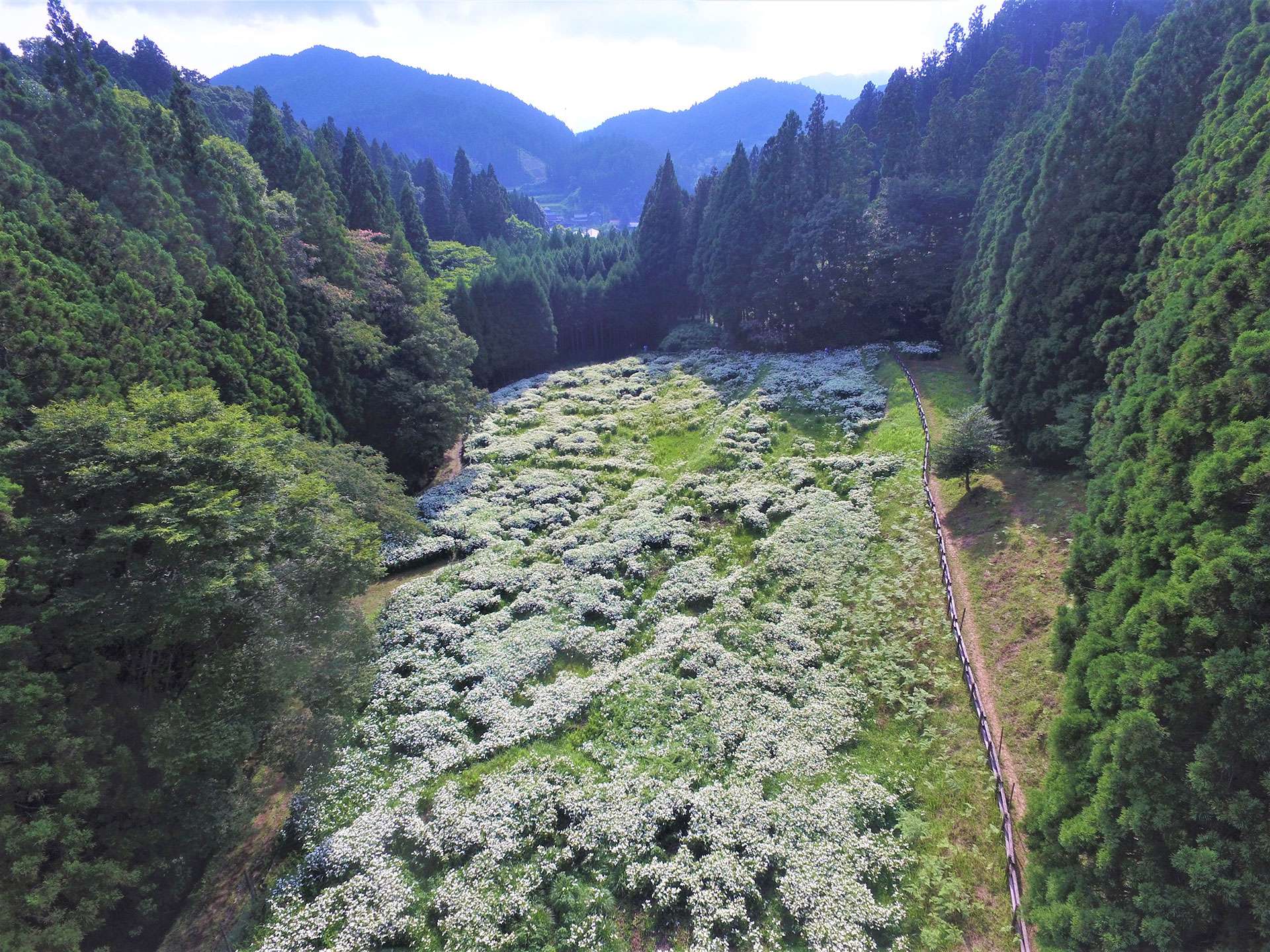 Lizard's Tail Garden of Okada Valley = Okada no Tani no Hangeshō-en / 岡田の谷の半夏生園