Dramatic vistas of shimmering silver and gold pampas grass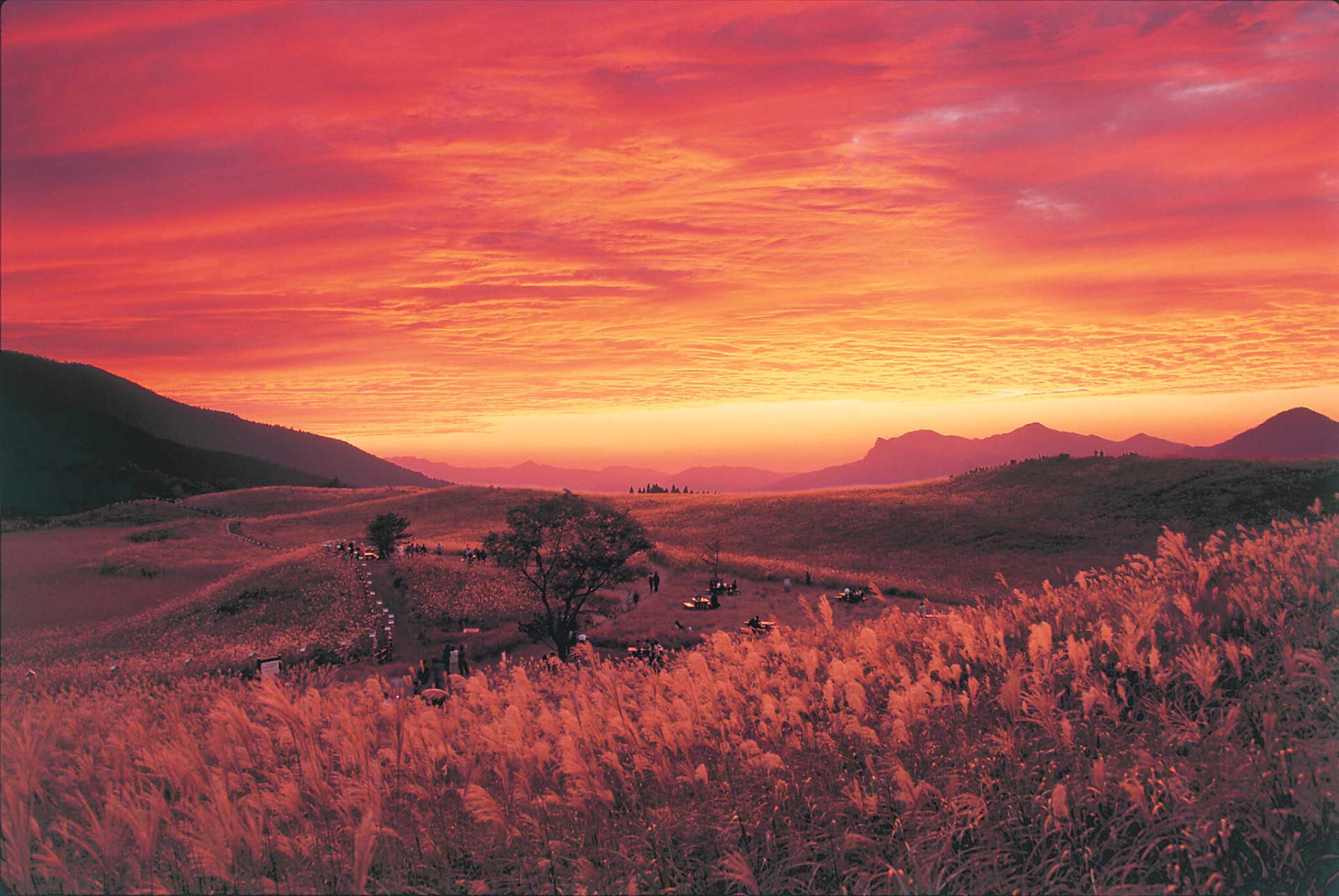 This high basin and sweeping plateau lies between Mount Kuroso and Mount Kame in Nara Prefecture at an altitude of 700 to 900 meters (2,300 to 2,900 feet), and is spread out over almost 40 hectares.
The pinnacle of Soni Highland's beauty is October and November, when it is covered in lovely fronds of shimmering silver pampas grass. Just before sunset, the land seems to glow in golden colors against a dramatic backdrop of mountains and sky, providing one of the most stunning and iconic scenes to be found in Japan. Of course, the location is greatly loved by photographers. The trails are illuminated with lanterns on October evenings, and a stroll by lantern light under a clear and starry sky is an experience to be savored.
The plateau can also be enjoyed in spring and summer, when it appears like a fresh, green carpet. The land is cleansed with a controlled burn in March that eliminates plants other than the pampas grass while fertilizing the soil. Visitors can watch this fiery drama unfold from 10:00 a.m. on the first Saturday in March (held the next day if postponed due to rain).
In a national survey in 2002, Soni Highland was selected as one of the 100 places Japanese people would most like to stroll through. From a lower parking lot to the highland it is about a 1-hour hike along a rocky, but well-maintained path. From there, short hiking trails that lead to the top of Mt. Kuroso offer spectacular views over the valley.
Please note that hikers should take standard precautions - dress appropriately, bring adequate food and water, and be prepared for sudden weather changes. Due to the elevation, it can be quite cool, even during the peak of summer, and there is no overhead protection from the sun, wind, or rain.
Visit nearby Soni Plateau Farm Garden (restaurant and shop)  and Okame-no-Yu Onsen (hot spring) for post-hike relaxation.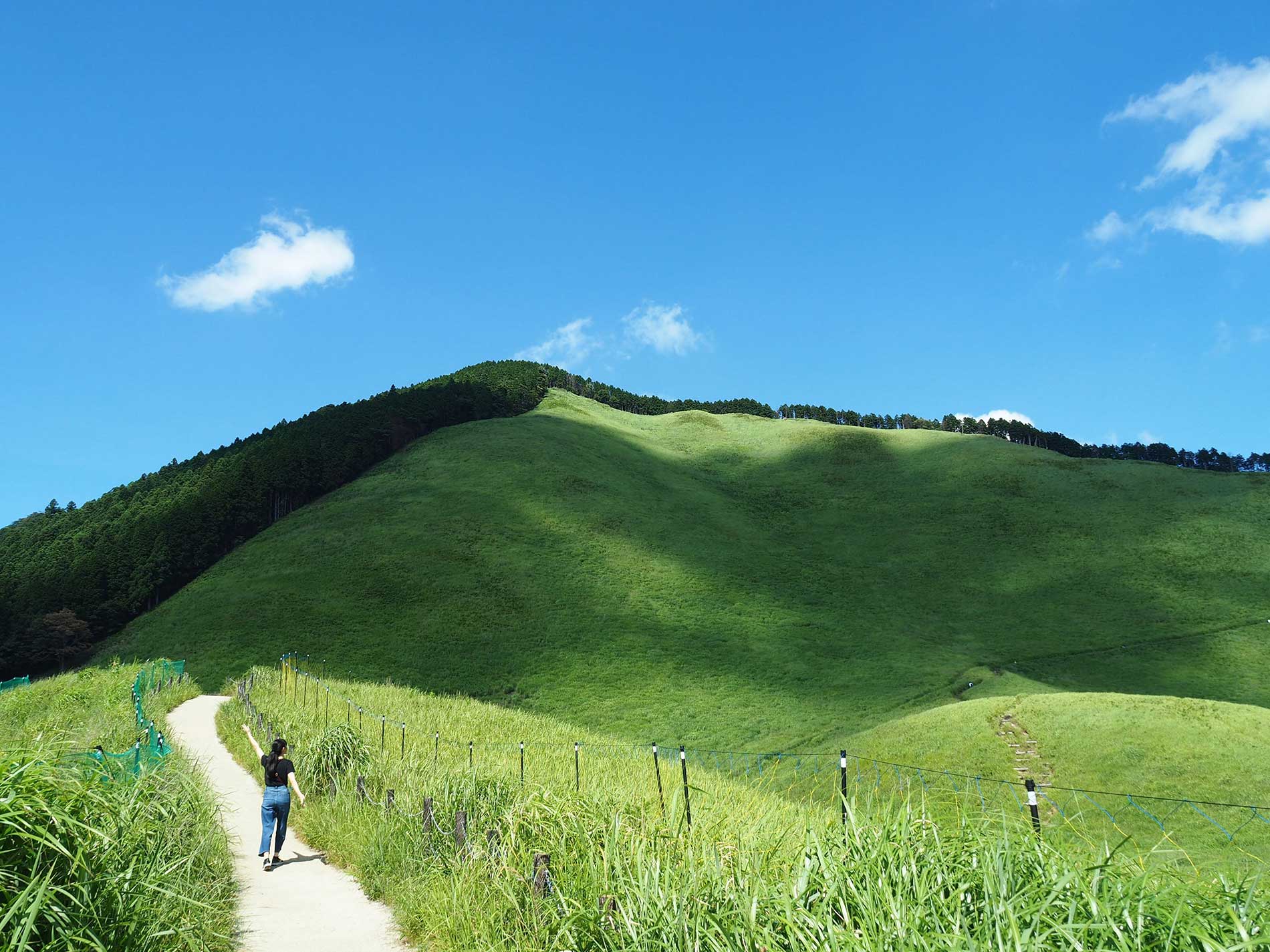 Address
Taroji, Soni Village, Uda-gun, Nara Prefecture
Parking
From 600 yen (Noguchi Parking or Farm Garden)
Access
By public transport: Get off at Nabari Station of Kintetsu Railway. From the bus top #1 at Nabari Station (West side), take a bus bound for Yamakasu-Nishi (山粕西) and get off at Taroji (太良路). Walk about 50 minutes.
From October 1 to November 30, there are buses bound for Soni Highland (曽爾高原) from the same bus stop.
By car: From Meihan National Highway, take exit Hari (針) I.C. onto R369 and drive 45 minutes.
Links
Soni Highland 1-day Trekking and Fantastic Sunset in Autumn
Soni Village Tourism Association
Official Nara Travel Guide
Soni Highland = 曽爾高原