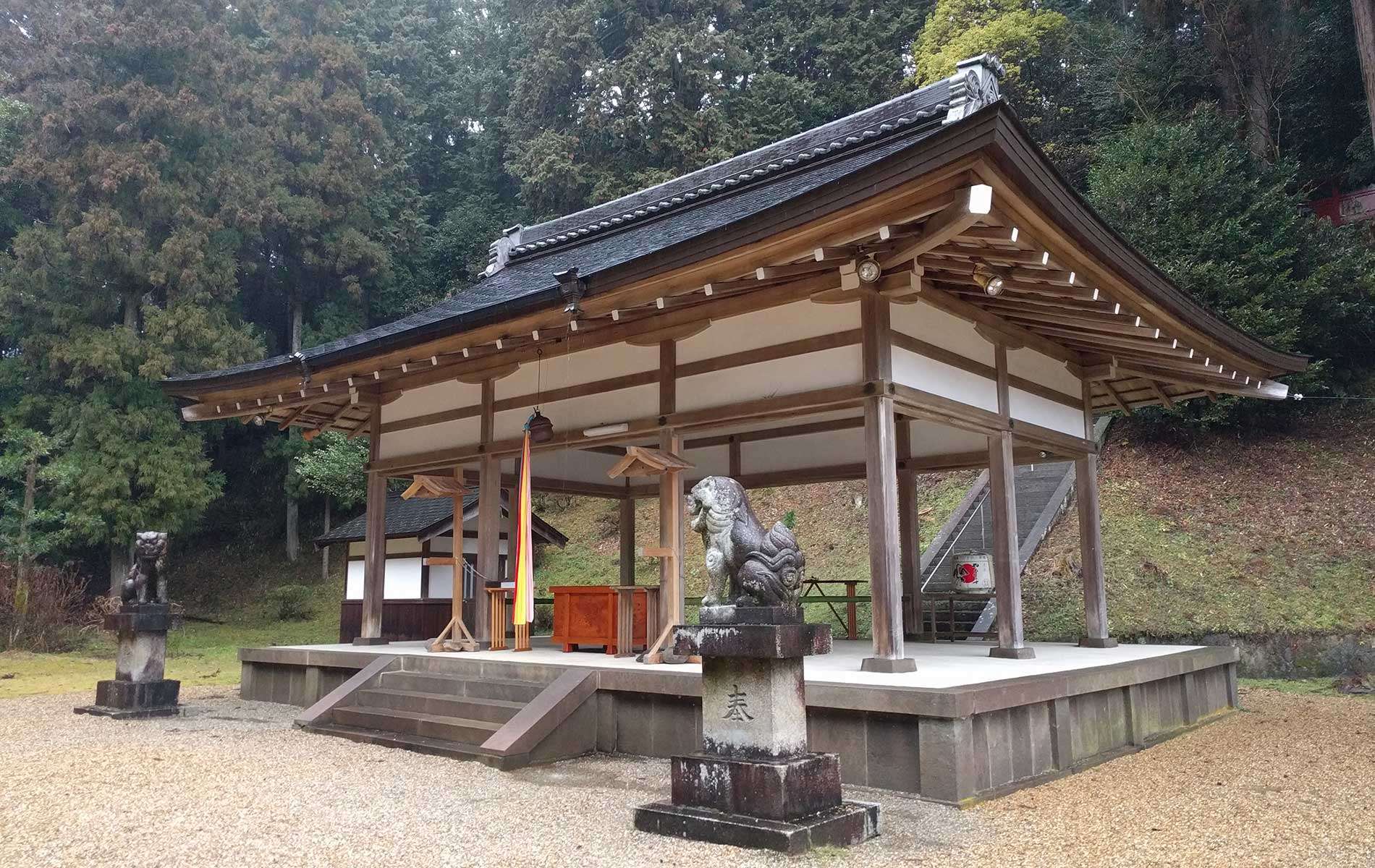 This shrine enshrines Yatagarasu, a legendary three-legged crow, and is associated with the first emperor of Japan, Jimmu.
Legend has it that Yatagarasu guided the Emperor and his army from mountainous Kumano to Yamato (present Nara) during his Hyuga (present Miyazaki)-Yamato expedition. Thus, the Yatagarasu has been worshipped as the god of guidance for over 1,000 years. (The shrine is said to be founded in 705.)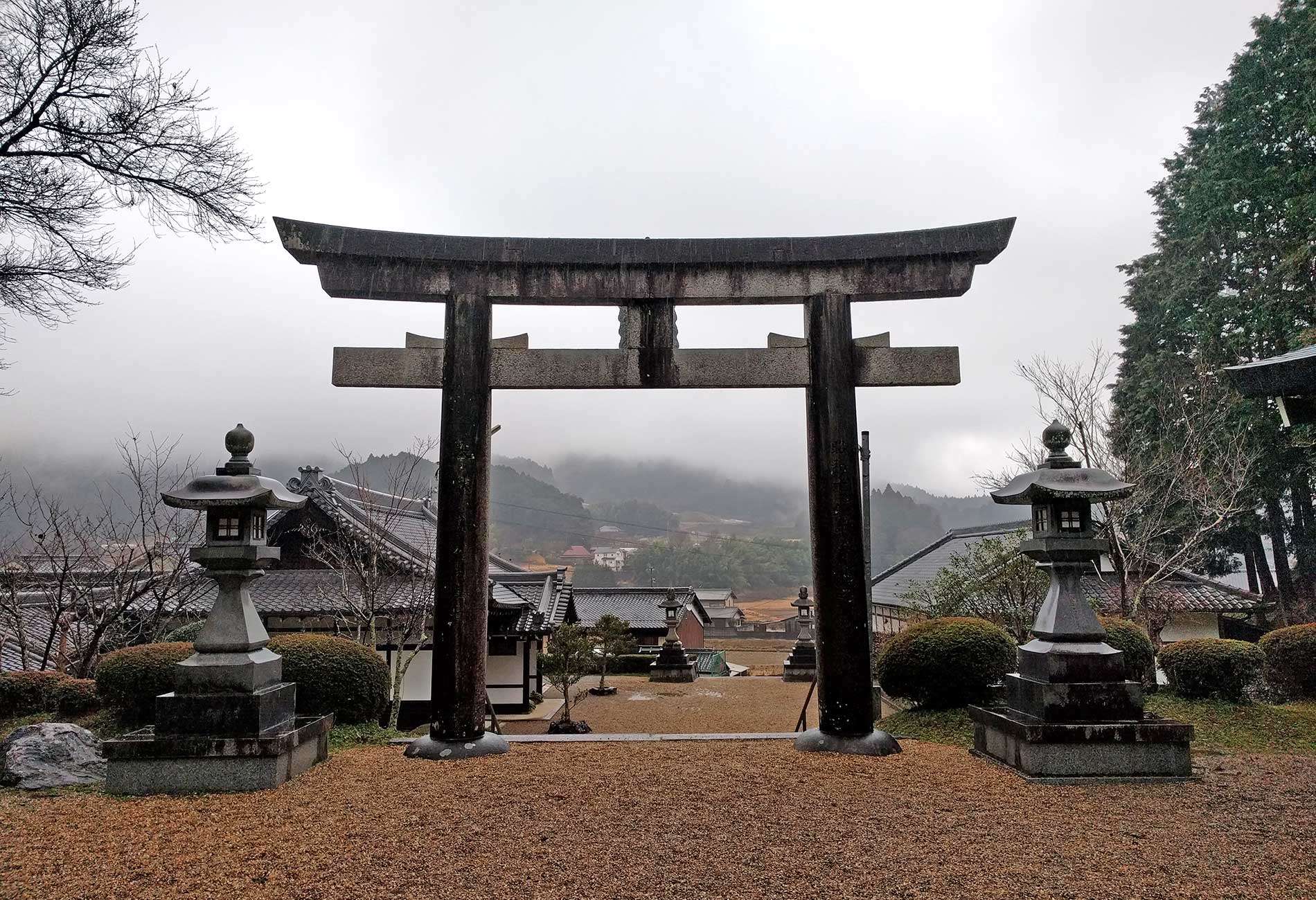 As Yatagarasu symbolizes the god that leads to victory, it is now used in the emblem for the Japanese men's and women's national football (soccer) teams. In recent years, the shrine has become popular among soccer/football players and enthusiasts, with the statue of Yatagarasu heading a soccer ball.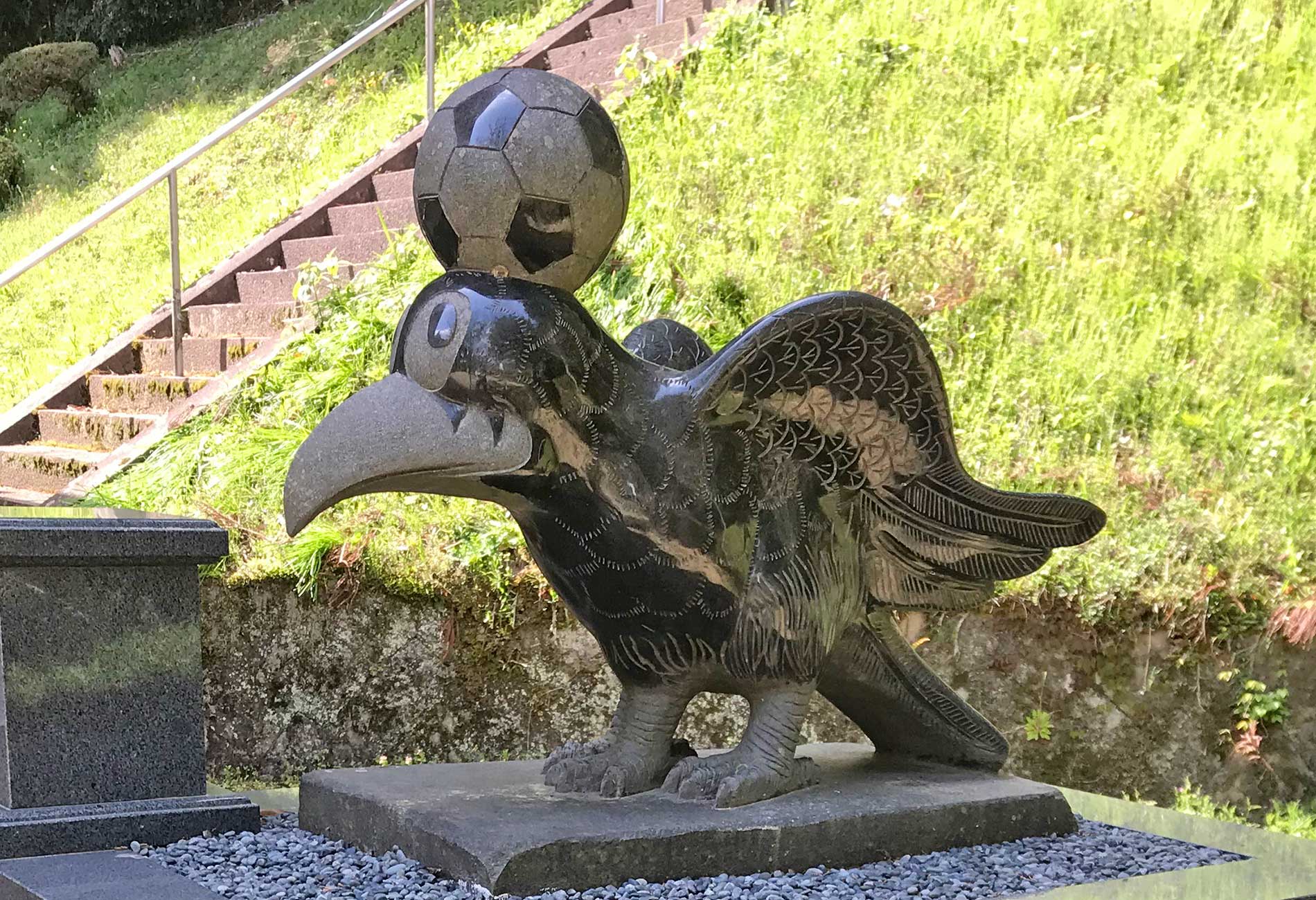 Address
42 Haibara-Takatsuka, Uda City, Nara Prefecture
Parking
Available
Public transport
Take a bus bound for Utano (菟田野) from the south side of Haibara Station. Get off at Takatsuka (高塚). The shrine is a 3-minute walk away.
Related links
Yatagarasu Shrine official website (in Japanese)
Yatagarasu Shrine = 八咫烏神社