This post is about the event in 2019
Autumn feels at Akame Falls
At Akame 48 Waterfalls, some of the falls are illuminated from November 2nd to 24th under the theme of "Autumn Feels". The illumination starts around 4:30 p.m. (sunset time) and ends at 7 p.m. The venue is an only 5-minute walk from the entrance gate. Especially on the weekends during the period this year,  I heard you can get to see beautiful oriental bamboo lanterns lighted in addition to the regular illumination. So, if I want to feel the autumn at the falls, why not on the weekend? And I went there last Saturday.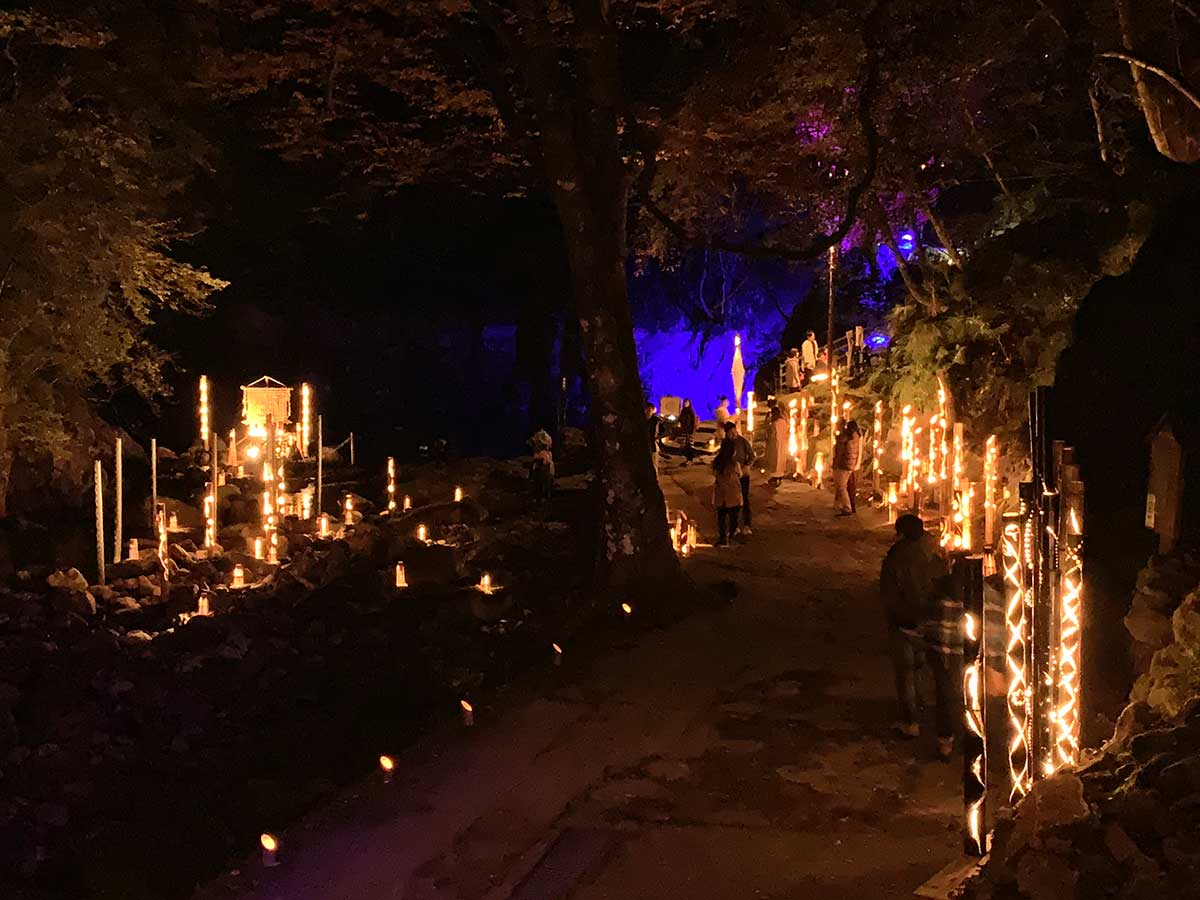 I went there by car but if you use public transport, you'll take the bus from Akameguchi Station of Kintetsu Railway (for more details, check here). Night buses run between the station and the falls bus stop (Akametaki) during the period.
Timetable
Departs Akameguchi Station at 4:25 pm, 5:25 pm, and 6:20 pm
Departs Akametaki at 5:30 pm, 6:00 pm, and 6:30 pm
For those who drive there: Drive carefully as it gets very dark at night. Also, be aware that some parts of the mountain roads are pretty narrow.
I park my car and walked to the entrance to pay the entry fee. The welcome building is known as Japan Salamander Center, which keeps "living fossil", giant salamanders. You can see rare species that are designated as a special national monument.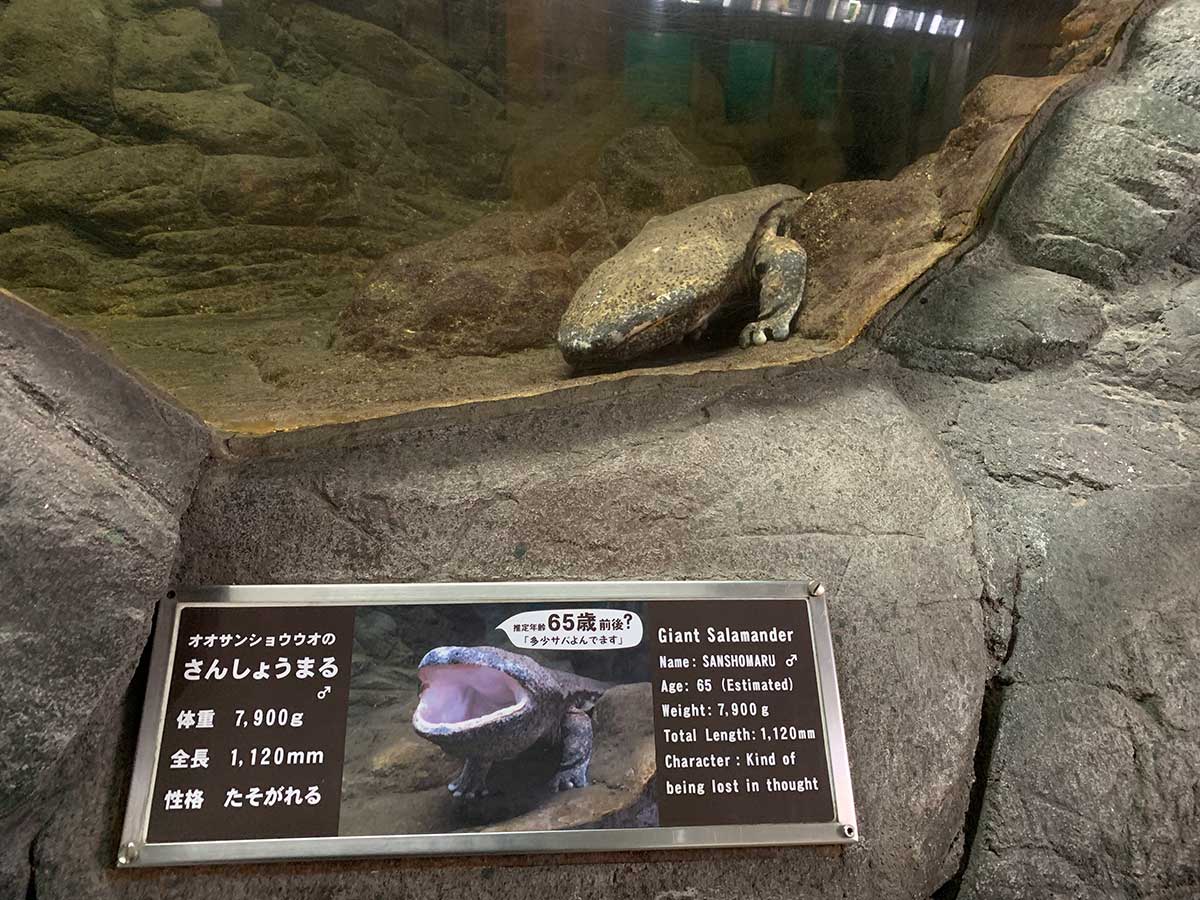 After browsing those rare amphibians, I headed to Akame 48 Waterfalls, walking along the trail. Not only do couples visit there to spend romantic evenings, but also families with kids can, as the paths are well-maintained.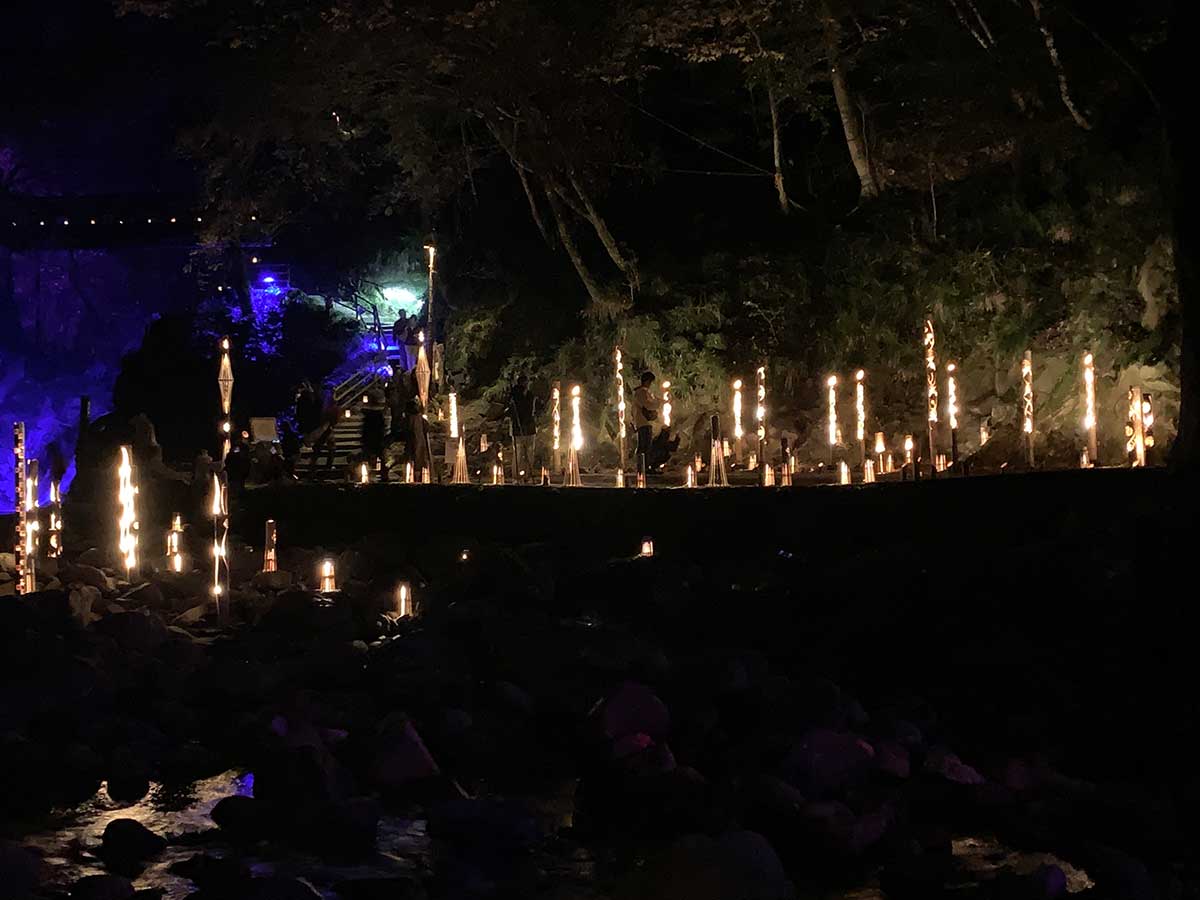 Illuminated waterfalls, colorful leaves and the warm glow from the lanterns with a background of water stream sound––the crafted bamboo lamps were placed in the water. I even found a treasure boat made of bamboo. It was such an amazing piece of work!
I loved the finely crafted bamboo art. It was so beautiful that I couldn't help coming close to the objects to check the artisan technique. I could have just watched them forever!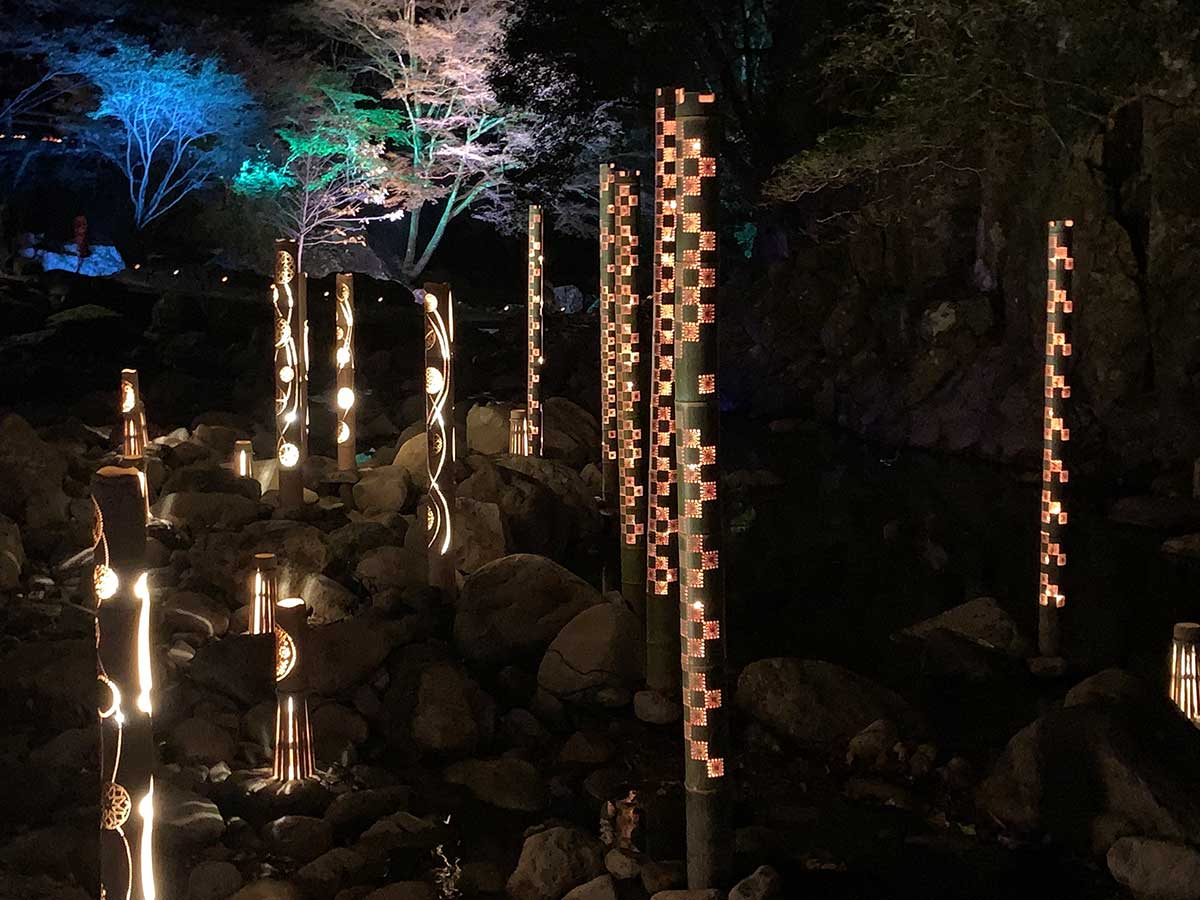 I wish I could have taken better pictures. They are actually much much prettier than you see them on this page. So come down to check out the glowing and streaming waterfalls with your own eyes and ears!