Planning a day trip from Osaka? How about a short hike?
Now that cherry blossom season is almost over, it's officially the hiking season! Today I will introduce one of the most beautiful hiking spots in Japan.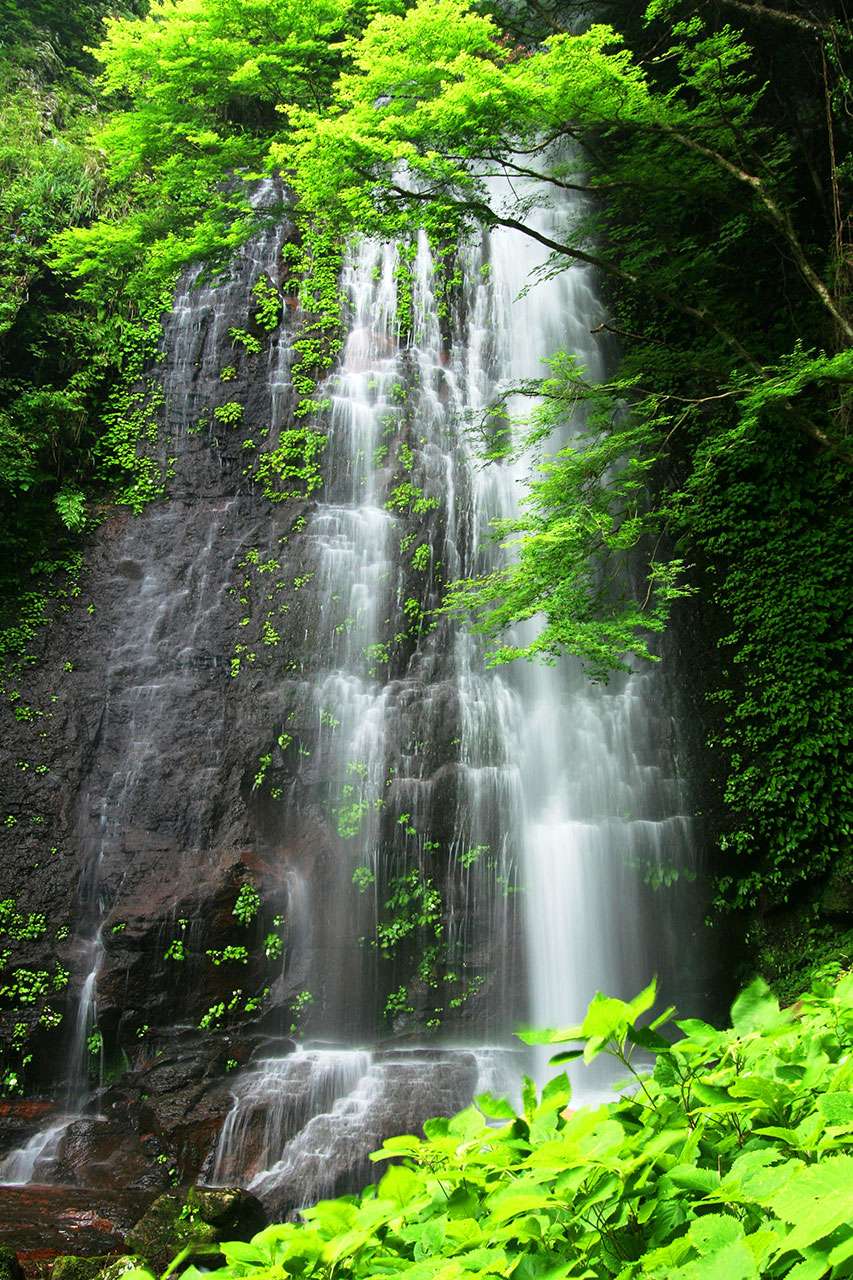 Akame 48 Waterfalls (Akame Shijuhachi Taki) are located in Nabari City, home to ninja. Wait, isn't Iga or Koga the place that is famous for ninja? Yes, and Nabari is a part of the Iga district. Actually, Akame 48 Waterfalls is where the ninja trained in ancient times.
About 1-hour train ride from Osaka-Uehonmachi, one of the major stations of Kintetsu Railway, takes you to the nearest train station, Akameguchi. From there, you take a bus to the destination (a 10-minute bus ride). In front of the bus stop, there are some rest houses and souvenir shops, where you can eat in or buy lunchboxes to eat during the hiking.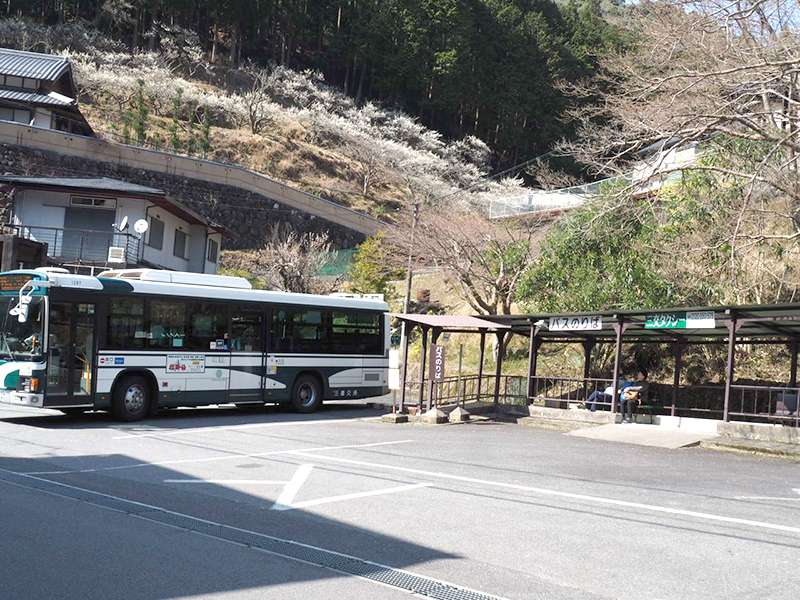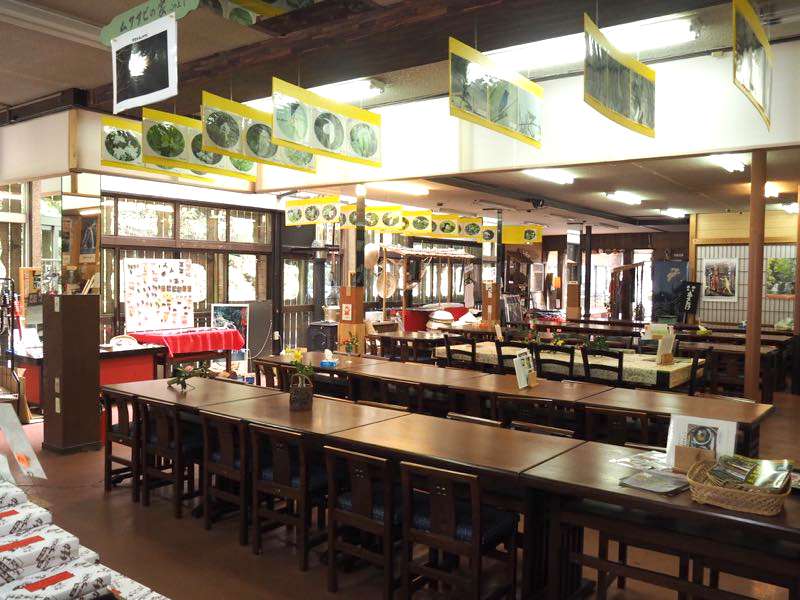 A few minute walk from the shop area, you finally get to the trailhead, which is Japan Salamander Center. Pay the entrance fee at the booth, say hi to cute salamanders before you head off.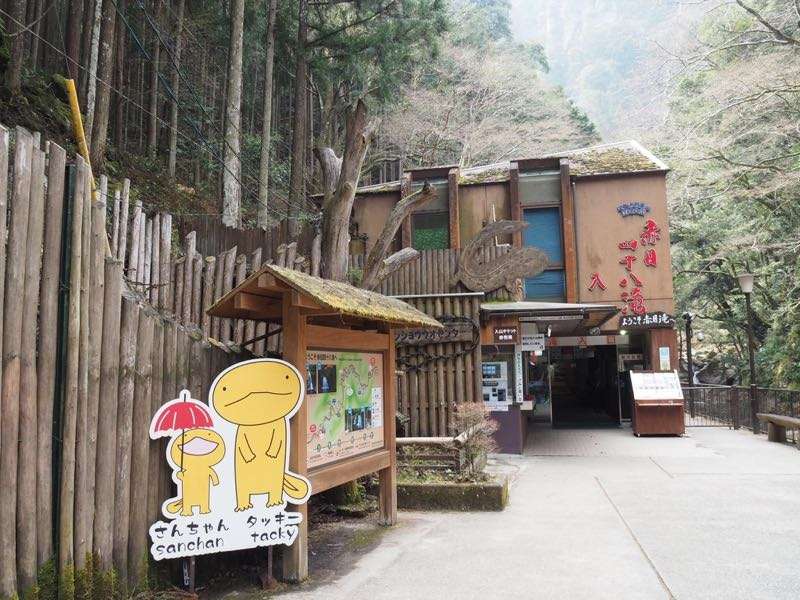 Akame 48 Waterfalls is a 4km long hiking trail which consists of approximately 50 falls (there are actually more than 48 if you count small ones!) . As you walk along, you will encounter large and small different waterfalls. Each one of them has its own name that describes its feature.
The overall course can be roughly divided into two parts. The first half is mild and moderate, which almost everyone can enjoy. Although the last half is relatively hard with lots of steps and narrow paths, it's really fun! If you are prepared for those conditions, I strongly recommend taking the whole trail. It takes about 1.5 hours to get to the last waterfall, plus 1 hour to get back. It should take you more If you are thinking about resting and relaxing.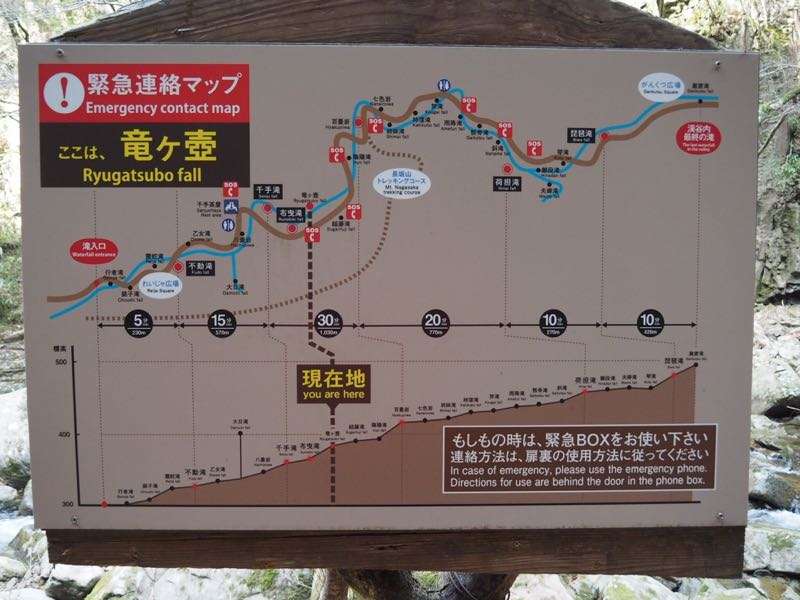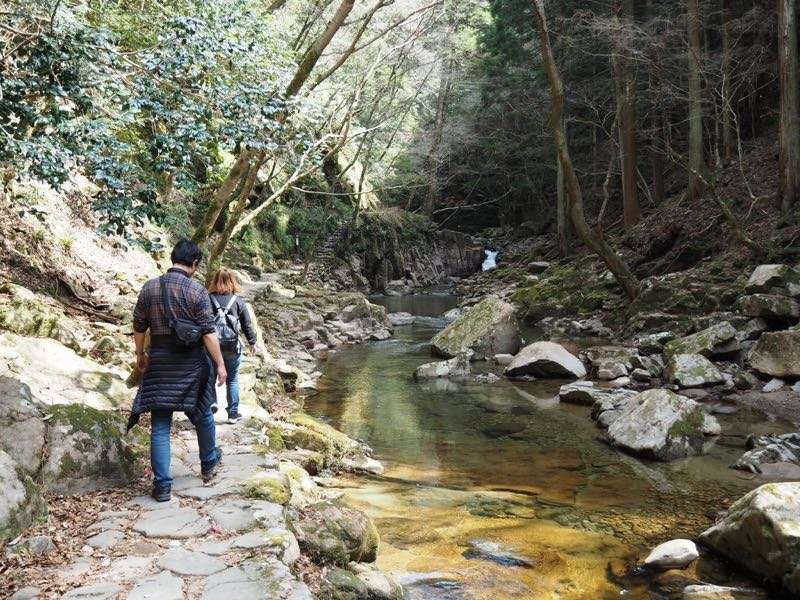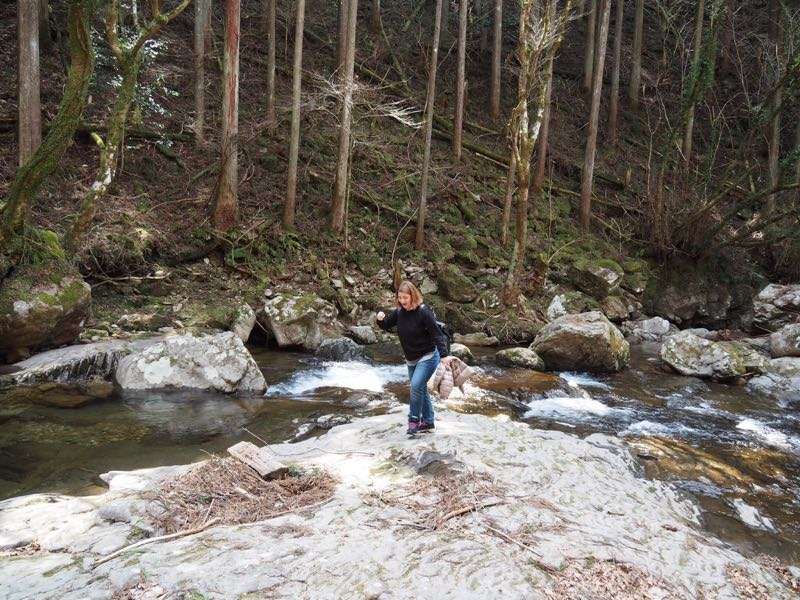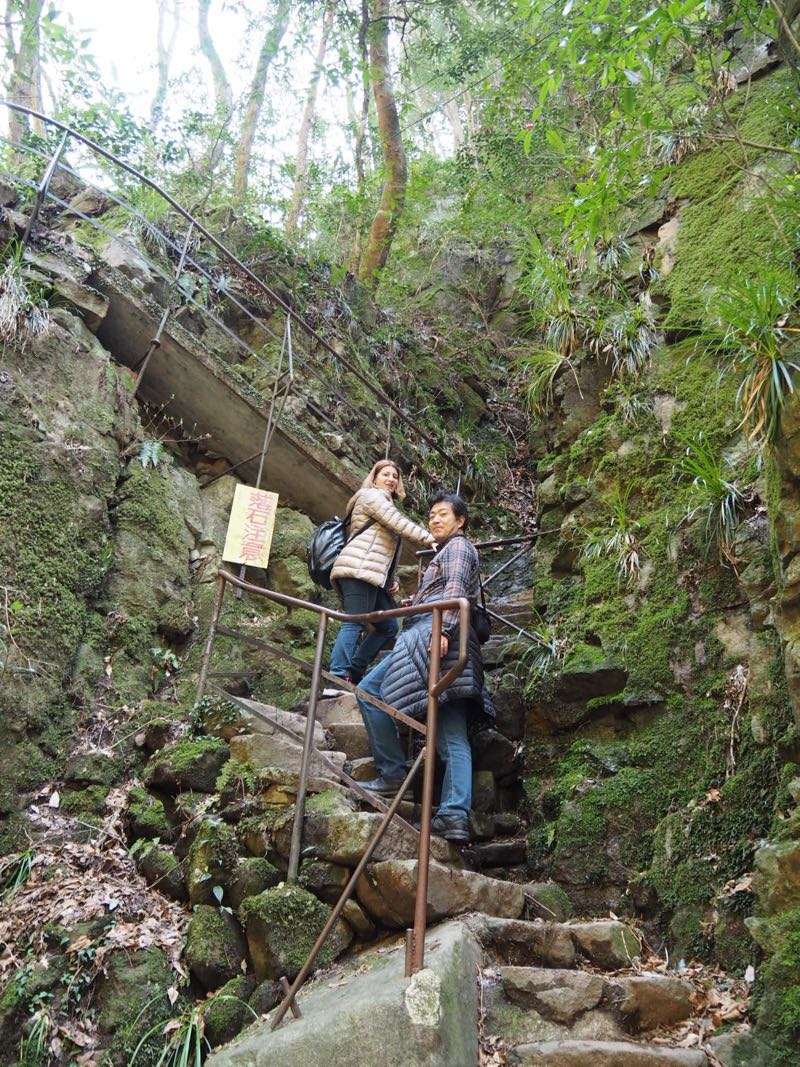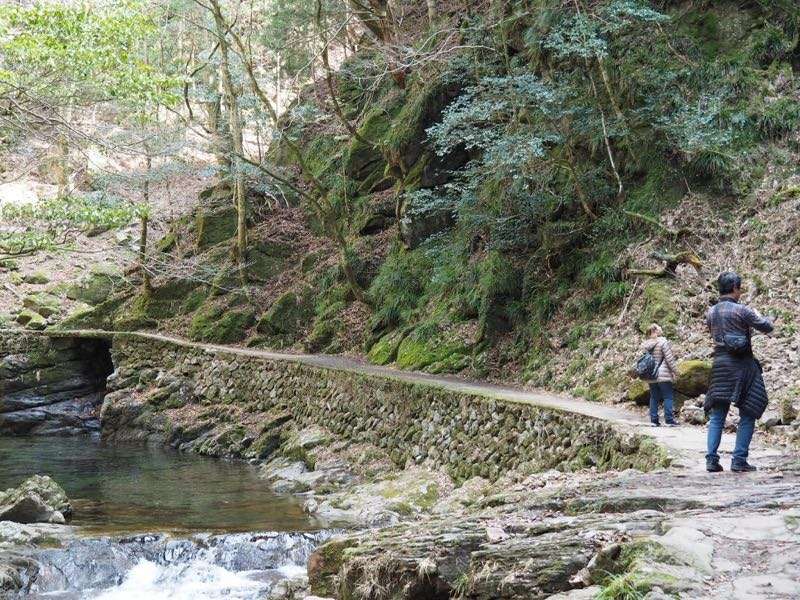 In case you get hungry, don't worry, there is a food stand that offers Oden and drinks. At the table, you can eat your own lunch you brought as well as the food you bought at the stand. After you eat, you might want to go to the bathroom. There are two restrooms along the trail, so plan and be prepared.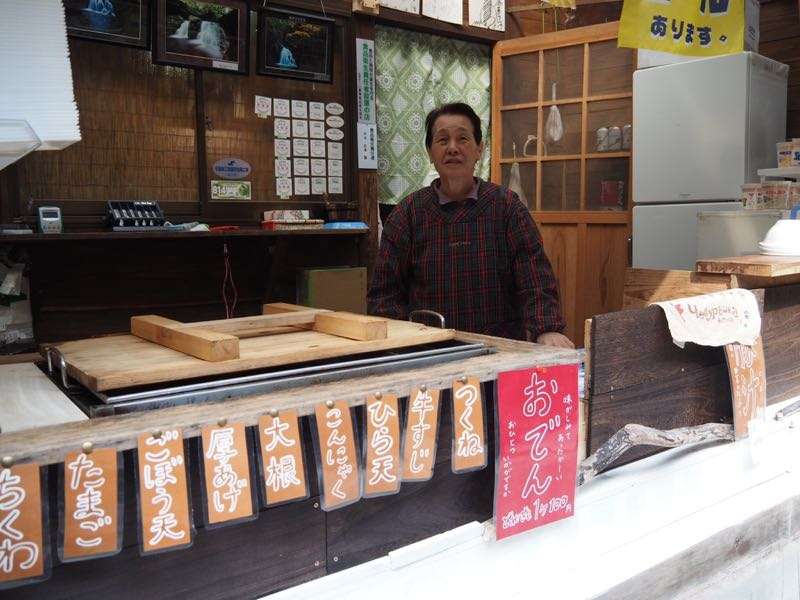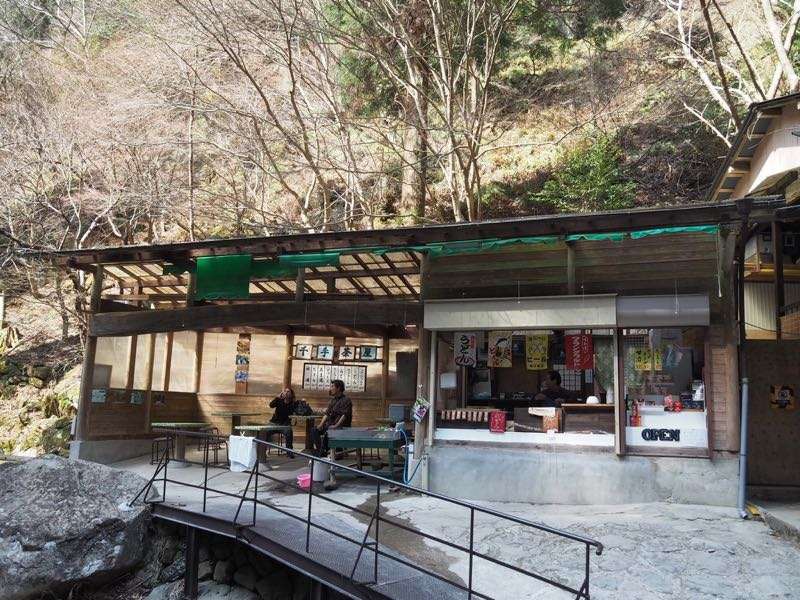 Depending on how much time you can spare for hiking, decide how far you want to go. But remember, I recommend that you see the five main falls if you have time. Happy Hiking!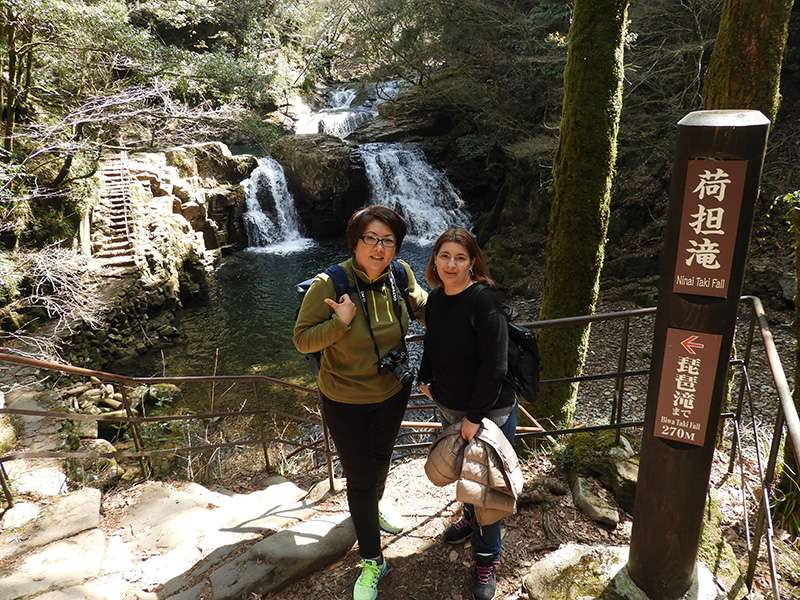 Mini info:
For those who are interested in a stamp rally to win a prize (if you're not familiar with it, this article explains very well), make sure you take one of the stamp sheets. After you get the first stamp on your sheet at the entrance, try to find other stamp checkpoints as you walk along the paths. And don't forget to submit the sheet at one of the souvenir shops near the trailhead.
There are hotels, inns, and a campsite near Akame 48 Waterfalls. If you prefer a longer stay, contact us.
Learn more about Akame 48 Waterfalls on our site.