Here are nighttime events in East Nara Nabari. Enjoy another natural beauty that is different from the daytime.
The events are subject to cancelation depending on the weather or covid-19 status.
Akame 48 Waterfalls Bamboo Lantern Illumination
1,500 bamboo lights create a spectacular view. More info
October 22, 2022 - January 31, 2023*
5:00 pm - 7:30 pm
* Closed from December 28 through January 2, on weekdays in December and January.
Hingahi no taki & Yumebuchi Illumination in Higashiyoshino
Hingashi no Taki, one of the sacred waterfalls in the ENN, and Yumebuchi, where three rivers flow, are lit up magically on the night of Higashiyoshino, a mountainous village in Nara Prefecture.
November 11 - 13, 2022
5:30 pm - 8 pm
Murou-ji Autumn Illumination
Enjoy the beautifully illuminated autumn leaves and the five-story pagoda.
November 23 - 27, 2022
5 pm - 7 pm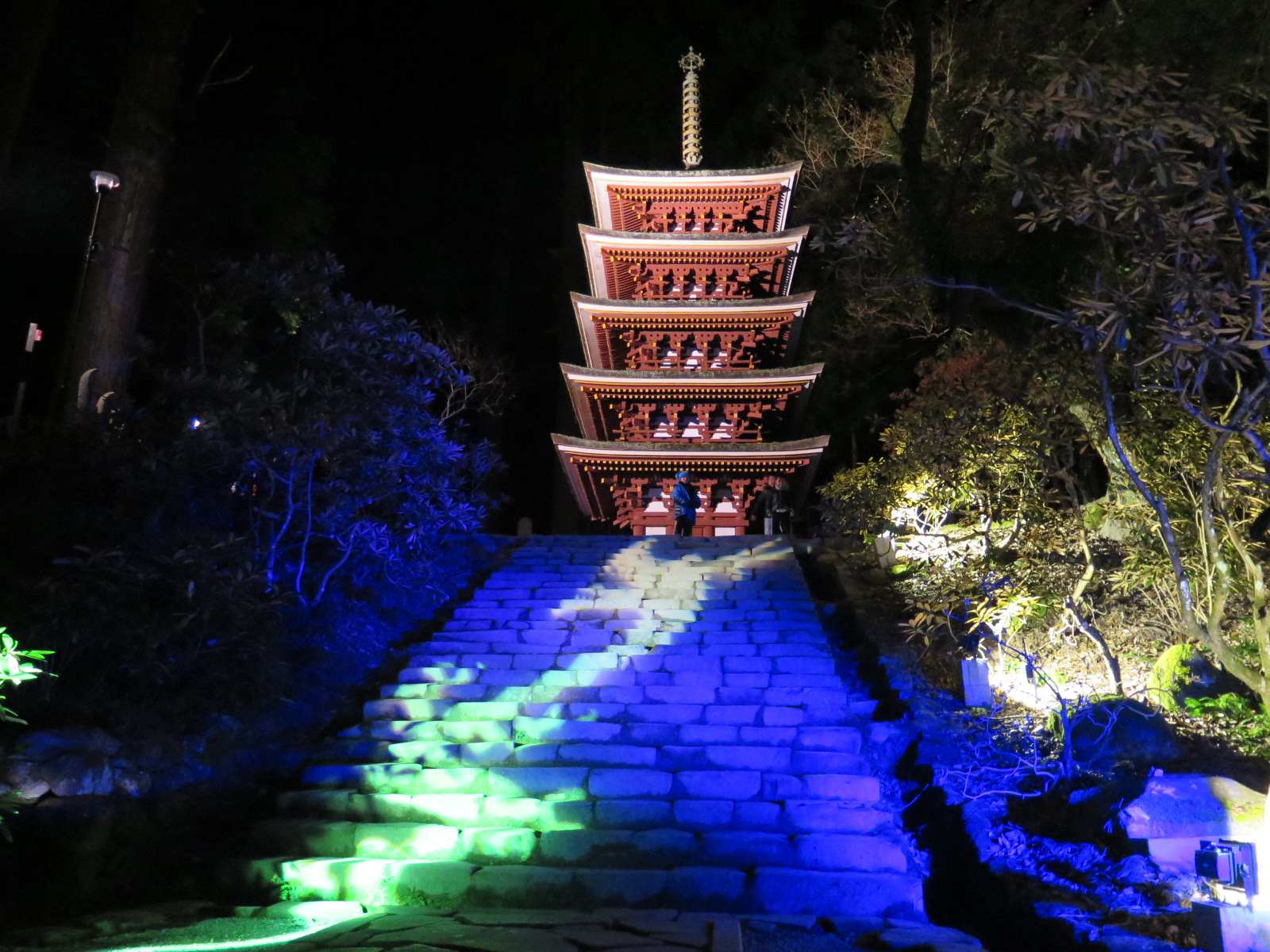 Soni Highland Yama Akari Illumination
About 200 lanterns beautifully light up the promenade at the Plateau.
September 10 - November 23, 2022
Sunset - 9 pm