Here are nighttime events in East Nara Nabari. Enjoy another natural beauty that is different from the daytime.
Summer Lights at Nabekura Valley
Solar lights mysteriously illuminate the 650-meter-long river of rocks. This place is also known as one of the best stargazing spots.
July 23rd - August 27th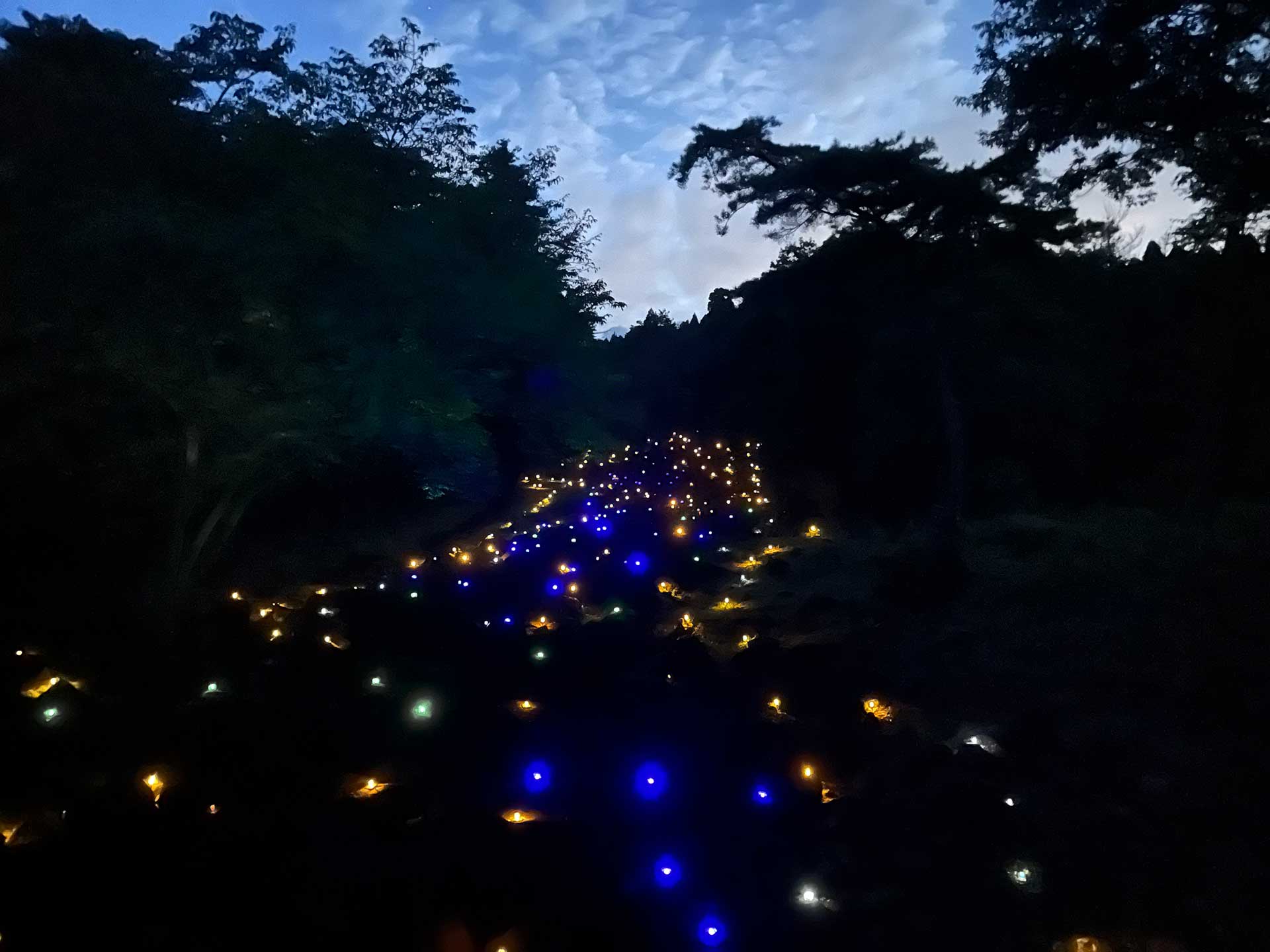 Uda-Matsuyama Summer Night Illumination
Artistic lanterns gently light up the historic townscape of Uda-Matsuyama. Read more
August 24th - 26th, 6 pm - 9 pm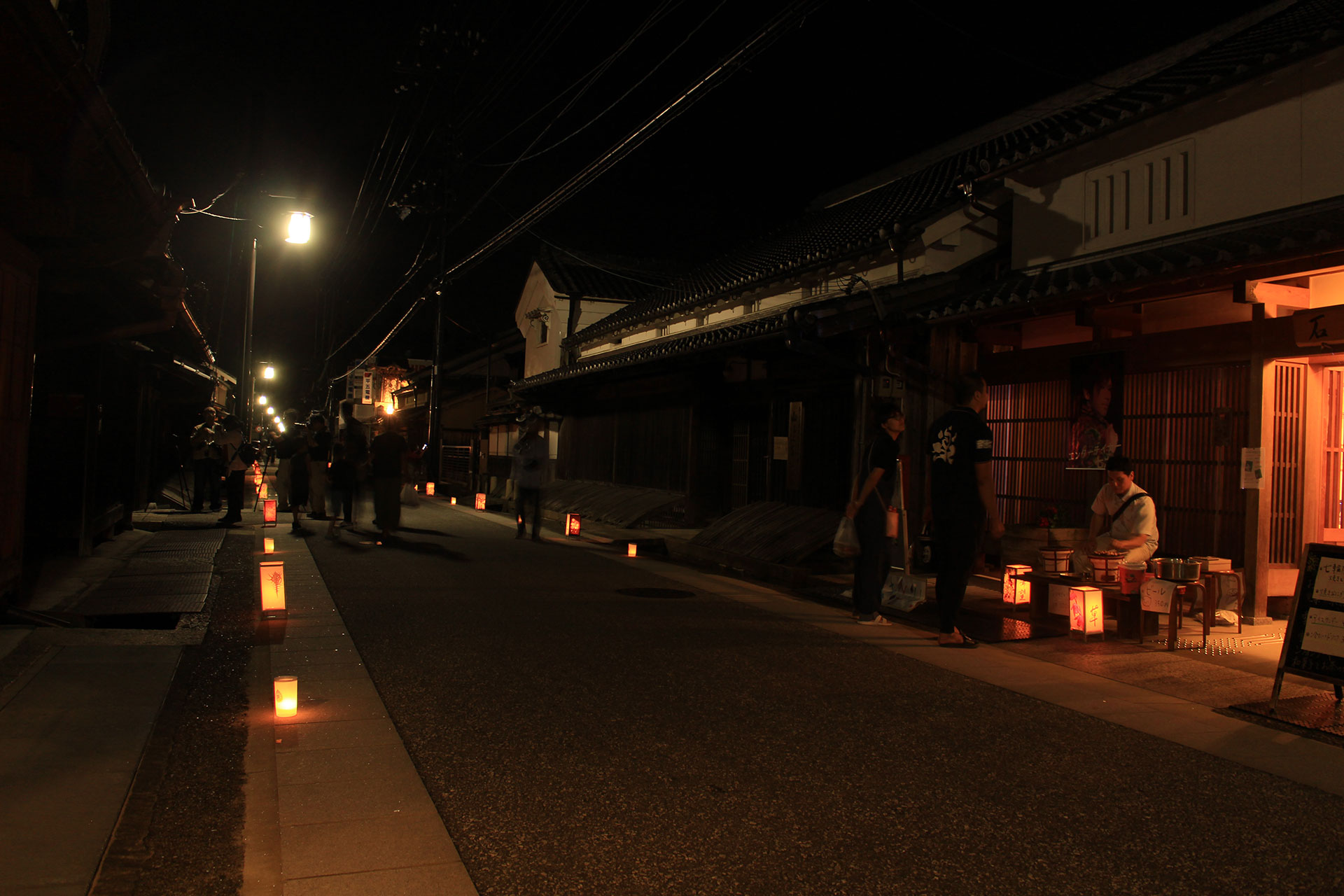 Akame 48 Waterfalls Bamboo Lantern Illumination
1,500 bamboo lights create a spectacular view. More info
2023 date: TBA
Murou-ji Autumn Illumination
Enjoy the beautifully illuminated autumn leaves and the five-story pagoda.
2023 date: TBA