Forget the heat and refresh yourself. Surrounded by mountains with clear mountain streams, the East Nara Nabari has beautiful waterfall spots. Some are popular destinations, and some are secluded. Please be careful as some roads are narrow.
Aoba no Taki Waterfall
青葉の滝
Mysterious waterfall cascades flown from a forest behind Seiyo-ji Temple in Uda City. The temple offers takigyo (waterfall meditation) experience. Read more
Please be aware: The path to the waterfall is very slippery. Please observe good manners as this is a sacred place.
Nanataki-Yatsubo Falls
七滝八壷
A series of seven waterfalls at a secluded spot in Higashiyoshino Village, Nara Prefecture. Read more
Fudo Waterfall in Mitsue Village
ふどうのたき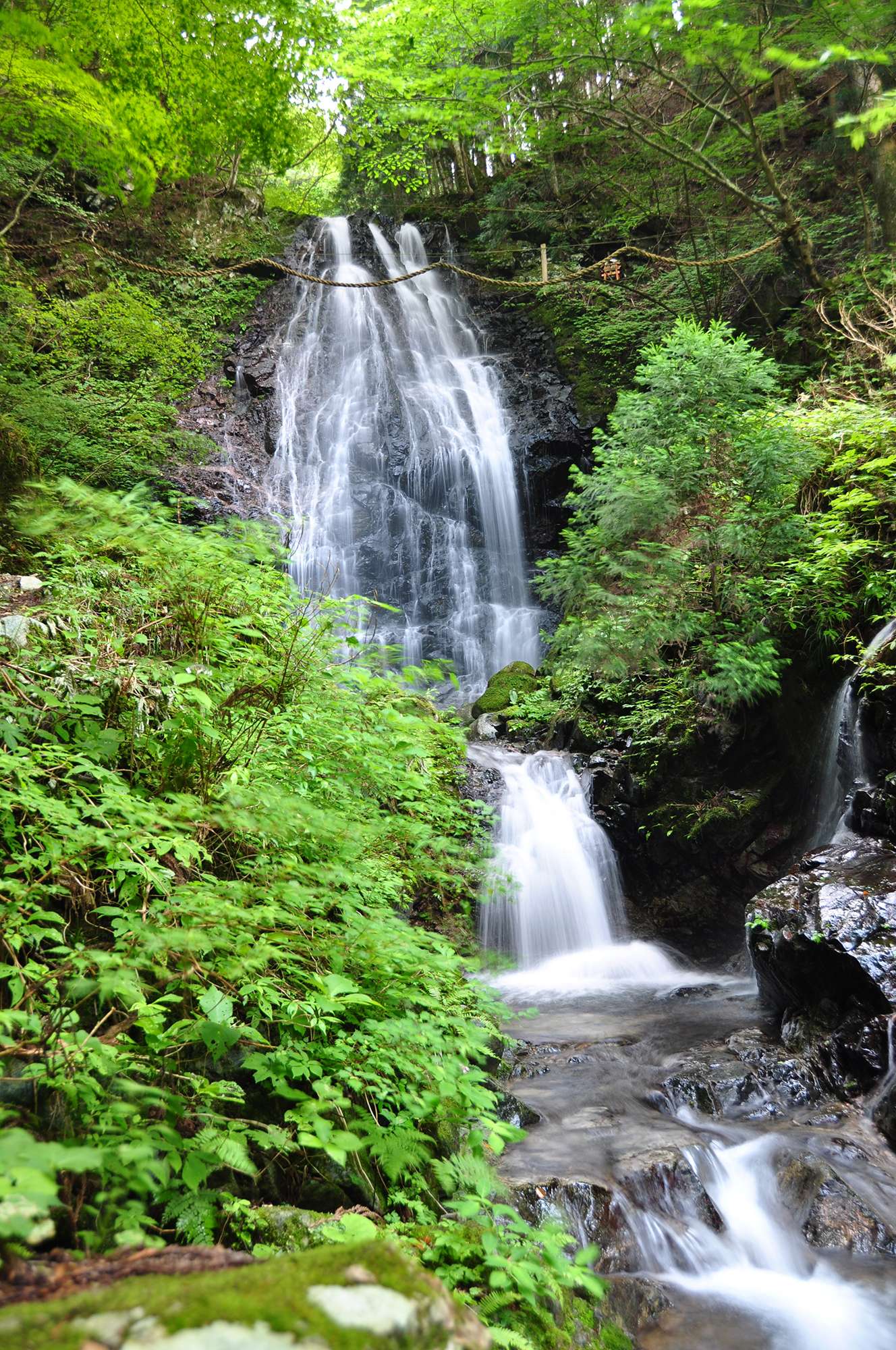 This 21-meter-tall waterfall flows at the foot of Mt. Miune, located on the border between Nara and Mie Prefectures.Read more
Saijobo Waterfall
済浄坊の滝
Located in Soni Village, Nara Prefecture. Clear streams flow through a gorge with large and small rocks and pour into an emerald green pool. Read more
Waterfall at Yabashira Shrine (Iwaya, Yamazoe)
八柱神社の滝(山添岩屋)
This waterfall is located on the grounds of Yabashira Shrine, where Junkei Tsutsui, a warring lord, is said to have prayed. There are several Yahashira shrines in the neighborhood. Please check the locations below. Read more
Akame 48 Waterfalls
赤目四十八滝
Located in Nabari, Mie Prefecture, this popular tourist destination is a 4-km trail connecting large and small waterfalls and is known as the place where the Iga Ninja trained in the past. Various activity programs are available. Read more
Nageshi no Taki Falls
投石の滝
A waterfall with a drop of 15 meters over Takino River in the precincts of Hakuba Temple in Higashiyoshino Village, Nara Prefecture. Read more
Visit here for more waterfalls