Soni Climb — Father-Son Ride on Rented Bikes
Using the bikes rented from Cycle Pro Shop RPM located by Lake Shorenji, we took on a hill climb in Soni Highland, famous for its Japanese pampas grass.
This time I enjoyed a father-son ride with my son (3rd year junior high school student) who was not getting enough exercise as he was busy studying for his exams.
What is "East Nara Nabari Yamanami Ride"? Learn here.
| | |
| --- | --- |
| Route | Cycle Pro Shop RPM — Lake Shorenji — Kaochidani Valley — Farm Garden — Soni Highland — Mitsue Kogen Ranch — Michi-no-Eki Ise Hon-kaido Mitsue — Lake Hinachi — Cycle Pro Shop RPM |
| Distance | 56.8 km (35.3 miles) |
| Elevation gain | 814 m |
| Date | 10:30 am - 4:30 pm, December 5 |
| Difficulty | (based on the author's impression) |
目次
Let's See What an Electric Bike Can Do!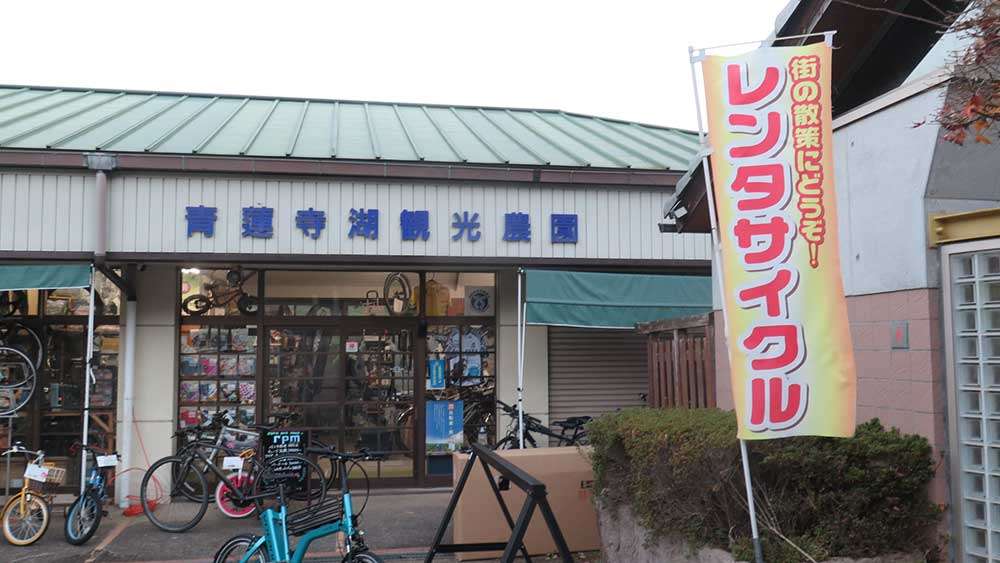 We visited the Cycle Pro Shop RPM [JP] by Lake Shorenji at 10am, when the store opened. This area is famous for grape picking, and during the season, the area next to the store is transformed into a grape picking reception area. There is a parking lot for the dam nearby, so you can also visit by car.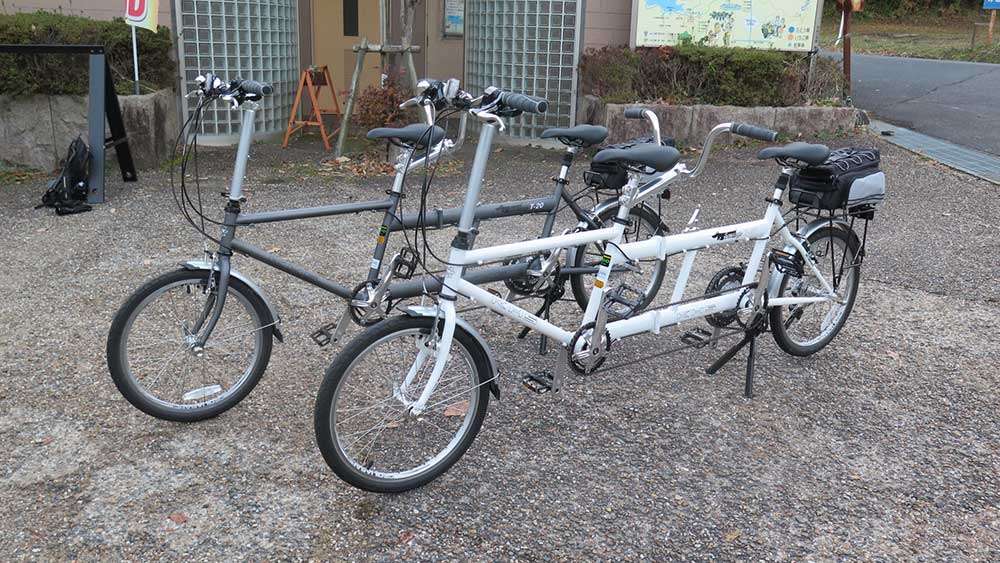 You can rent a wide variety of bikes, including electric bikes, hybrid bikes, road bikes, and even tandem bikes.
You can rent them on the day of your visit, but it is best to make a reservation by 6pm on the day before. If you need to make a reservation, please contact them in Japanese or contact us in English.
Fees
(inc. tax; as of December 2021)
Tandem bike: ¥2,000 for up to 2 hours; ¥4,000 for 1 day; ¥6,500 for 2 days and 1 night; additional ¥3,000/day from the 3rd day
Hybrid bike: ¥2,000 for up to 4 hours; ¥3,000 for 1 day; ¥4,500 for 2 days and 1 night; additional ¥1,500/day from the 3rd day
Road bike: ¥3,000 for up to 4 hours; ¥3,500 for 1 day; ¥6,000 for 2 days and 1 night; additional ¥2,500/day from the 3rd day
Puncture repair kit available to rent (¥800/day; additional ¥400/day after the 2nd day)
Bike collection service available (¥2,000/ bike, only within Nabari City)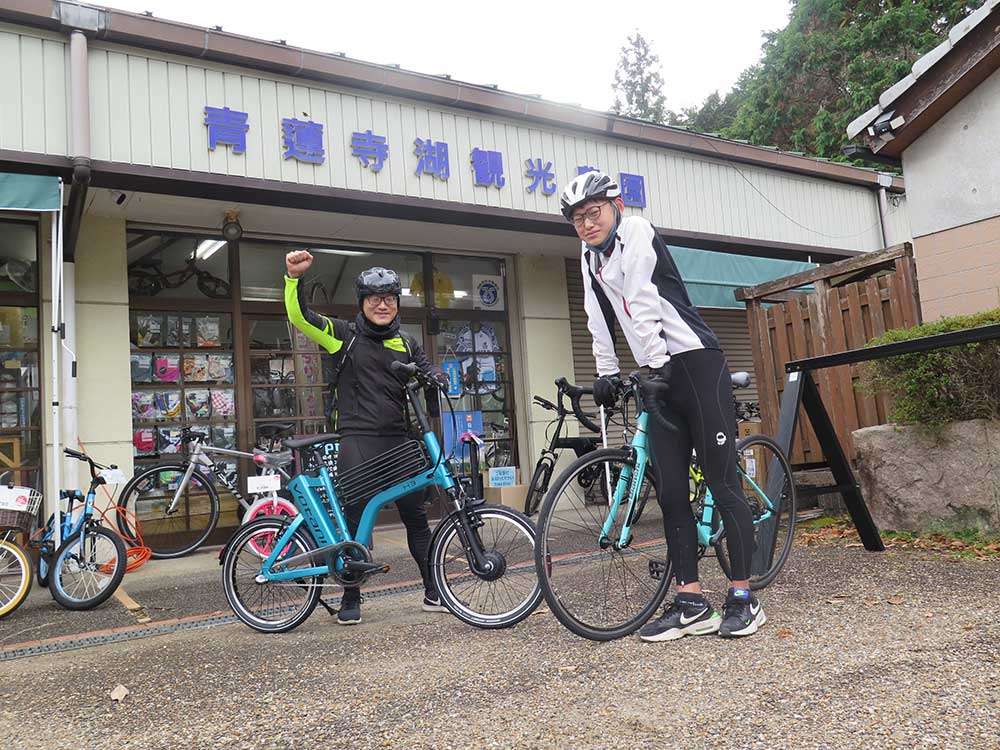 This time we decided to rent an electric bike and a road bike.
The road bike came with a cyclocomputer as well as lights and keys. The store manager, Mr. Kitamori, will carefully teach you about sizes suitable to you and how to ride, so you can be confident even if you are a beginner.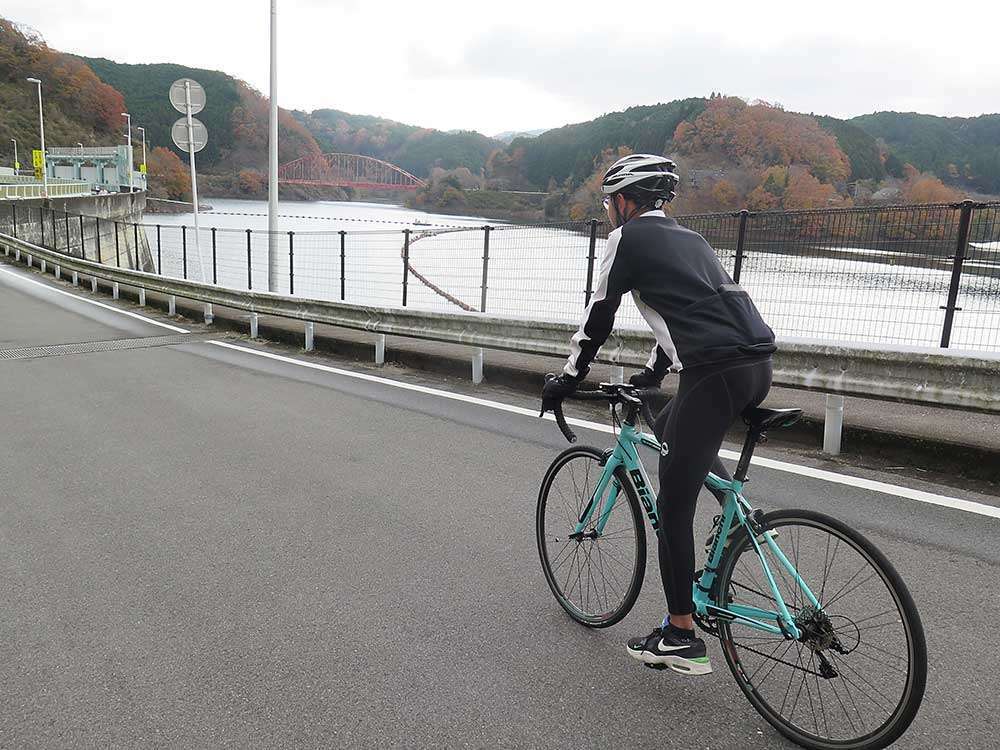 "Let's go!"
My son raced ahead on the road bike. We proceeded along the shores of Lake Shorenji.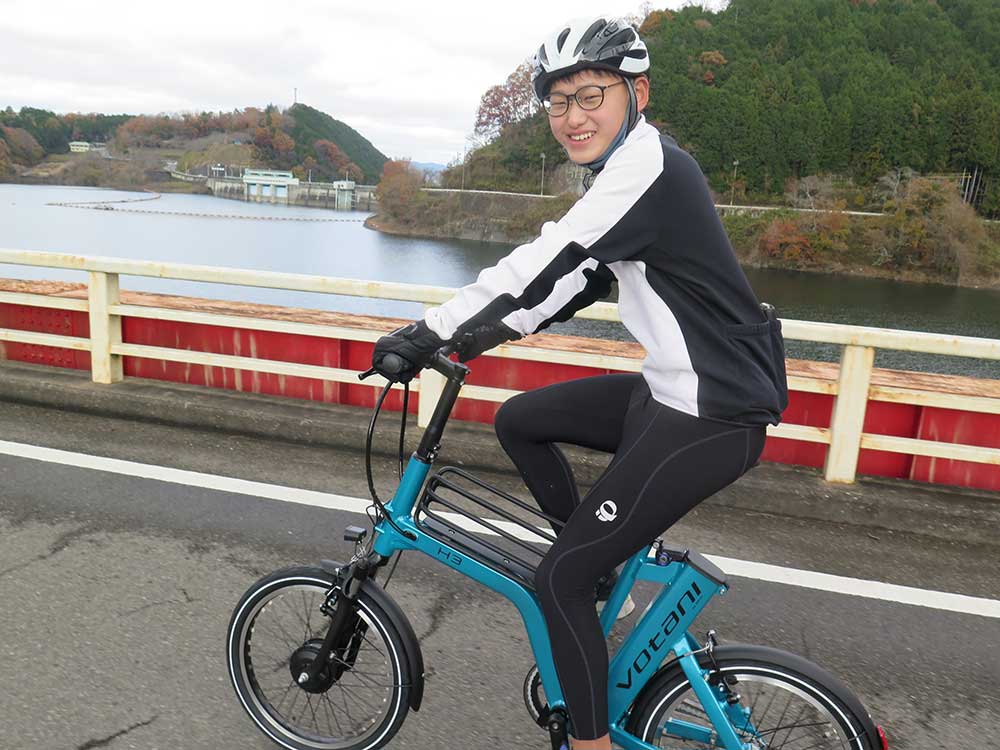 But by the time we crossed the red bridge by the lake, my son had snatched my electric bike.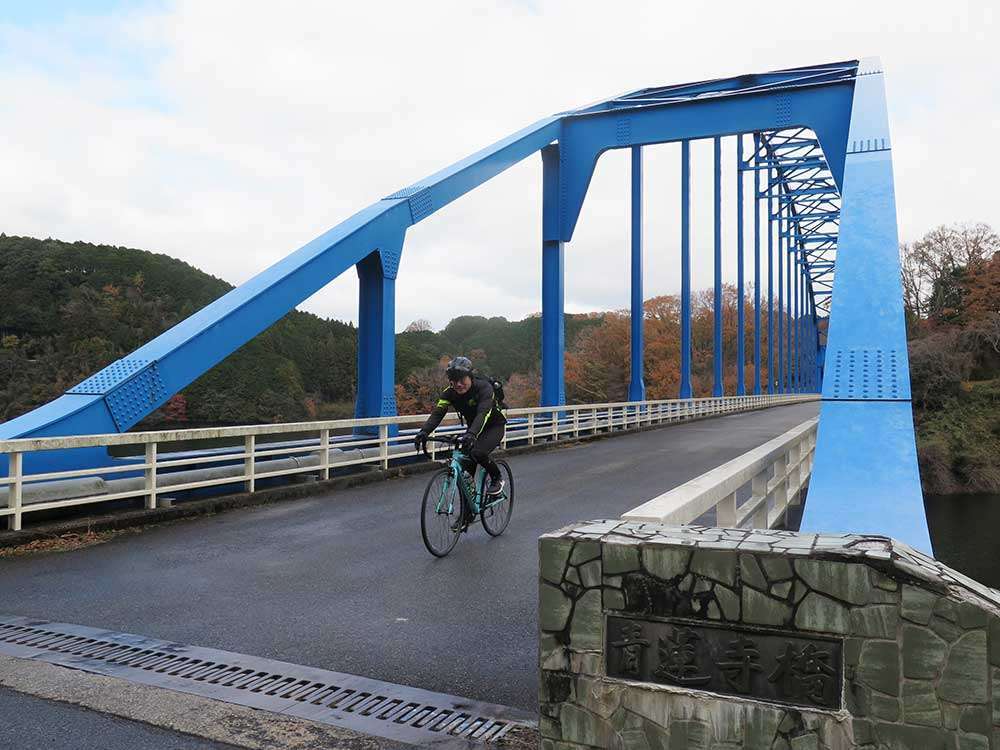 As we crossed the blue bridge and turned left, we decided to go up the hill to the scenic point of Lake Shorenji.
Let's see what an electric bike can do!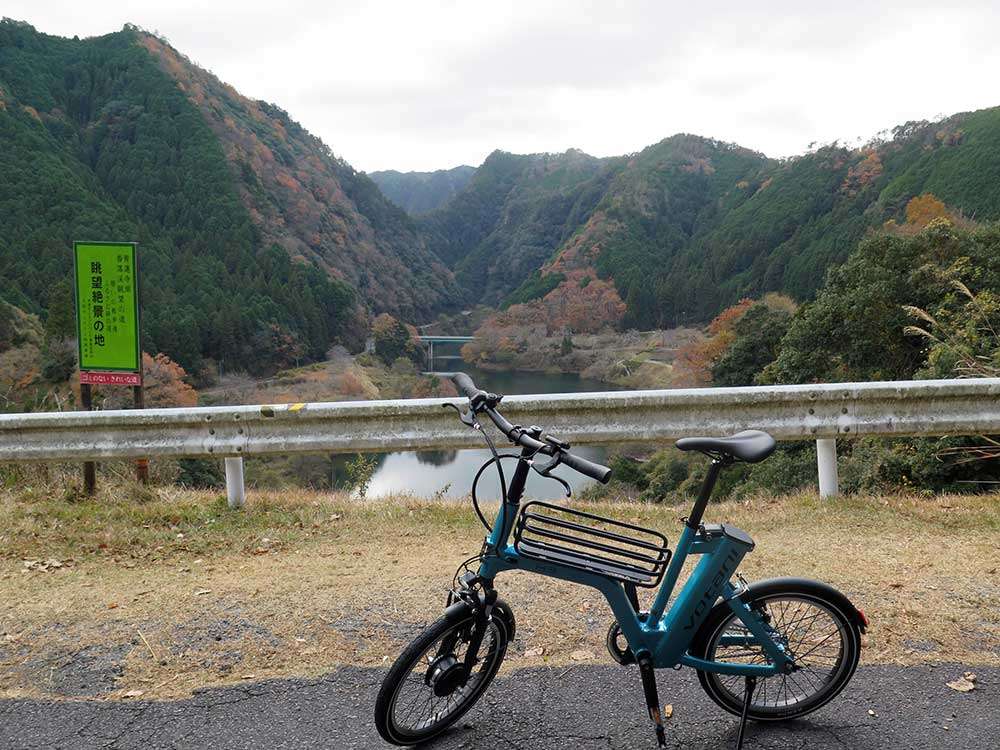 The electric bike is a monster!
In no time at all, my son was riding the electric bike up to the scenic point. Even my son could easily ride up the hill despite his lack of exercise.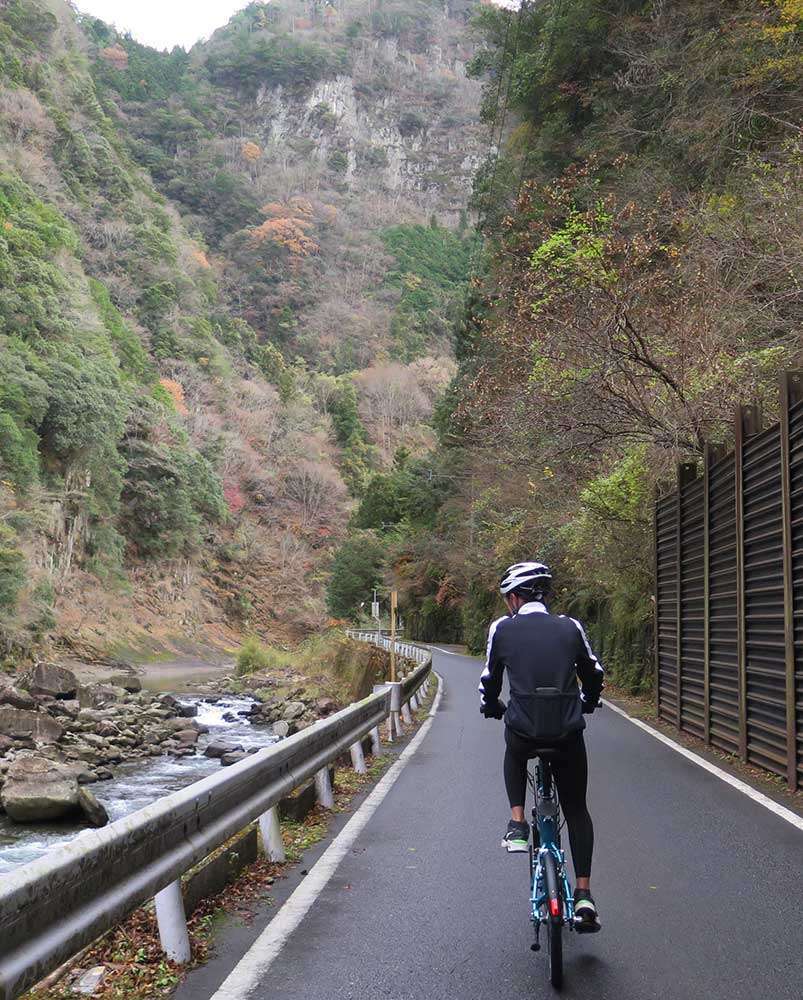 We headed towards Soni Highland through the Kaochidani Valley, swapping our bikes every now and then. Although the autumn colors come to an end as we enter December, the valley is brightly colored with autumn foliage during November.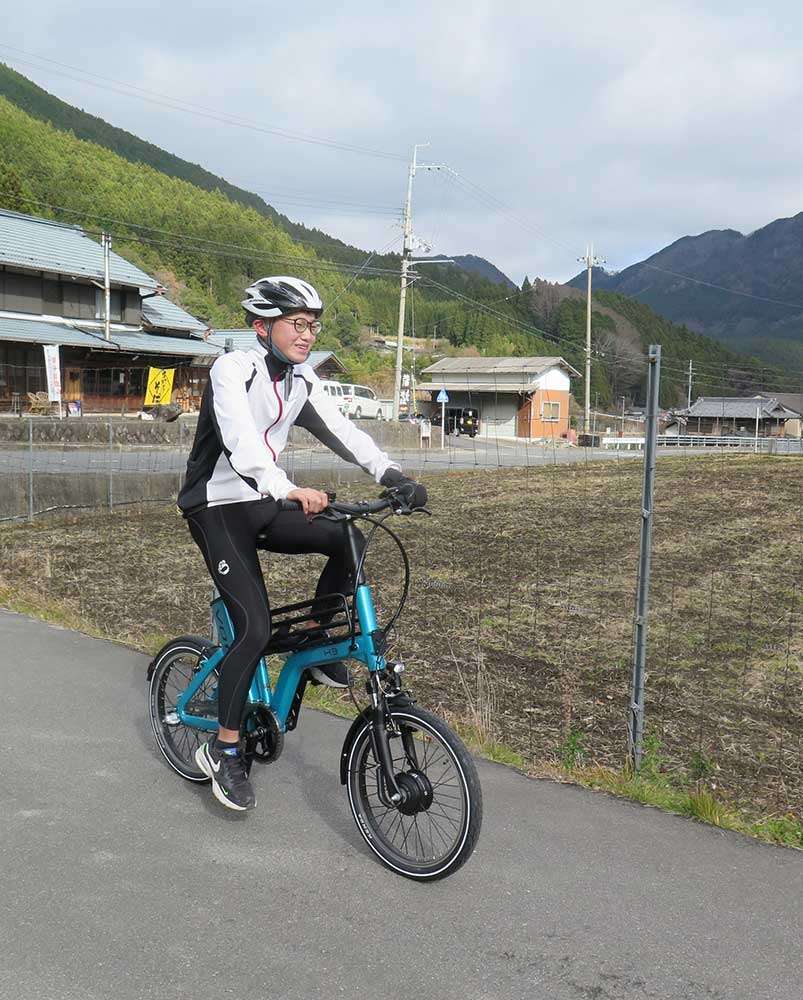 We rode leisurely through Soni Village.
"It would be a shortcut if we turn left right after the soba noodles restaurant," said my son. He seems to know his way around!
A general store "Shintaku Bunten" is marked by a sign that says "Cycle Oasis (サイクルオアシス)." Here they rent out bike pumps among other services. After the second bridge past the store, we entered the hill climb section leading up to Soni Highland, dubbed the Soni Climb.
Soni Climb — An Electric vs. Road Bike Showdown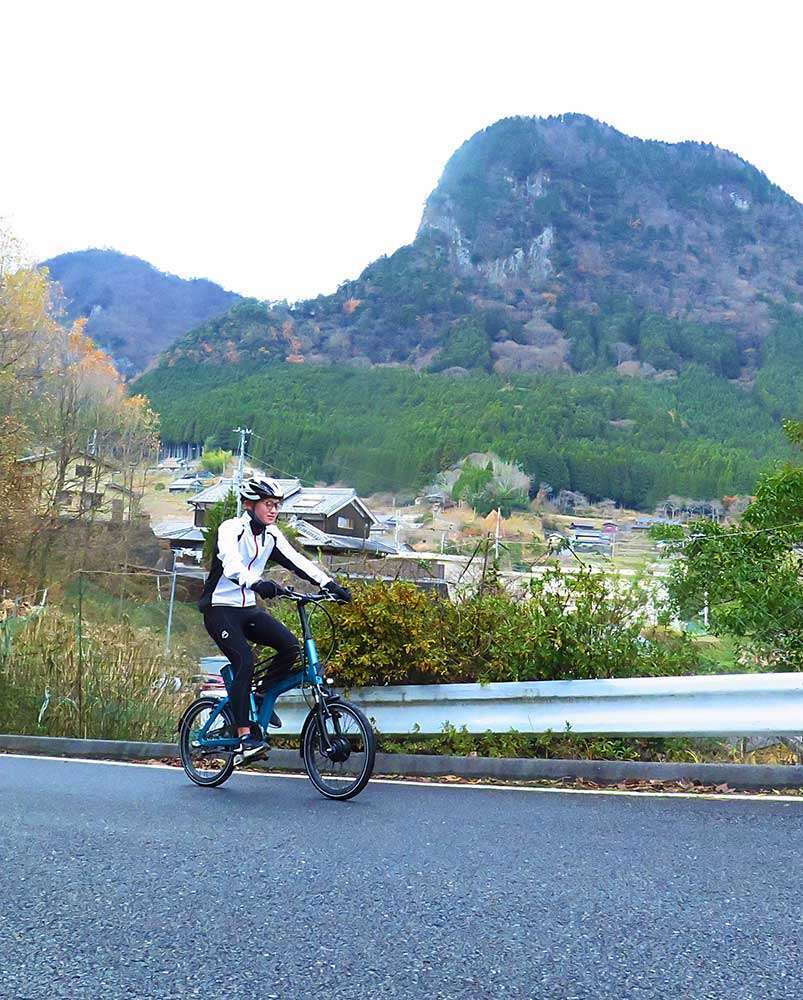 The father-and-son hill climb race began with the magnificent Mt. Yoroi peak in the background. My son, astride his bike, rode ahead of me without even breaking a sweat.
"That's quite impressive! But kid, you didn't win this on your own. It's that electric bike that you should be thanking!"
I was sweating as I pedaled, looking out at Soni Highland up ahead. Sadly, these were flat pedals*...
*There are two types of pedals on a bike: flat pedals and clip-in pedals. The road bike we rented had flat pedals, which you pedal by putting your feet on the pedals without fixing your shoes on them. With clip-in pedals, your shoes are fixed to the pedals like skis, so you can use the power of pulling your feet up to go up hills with ease.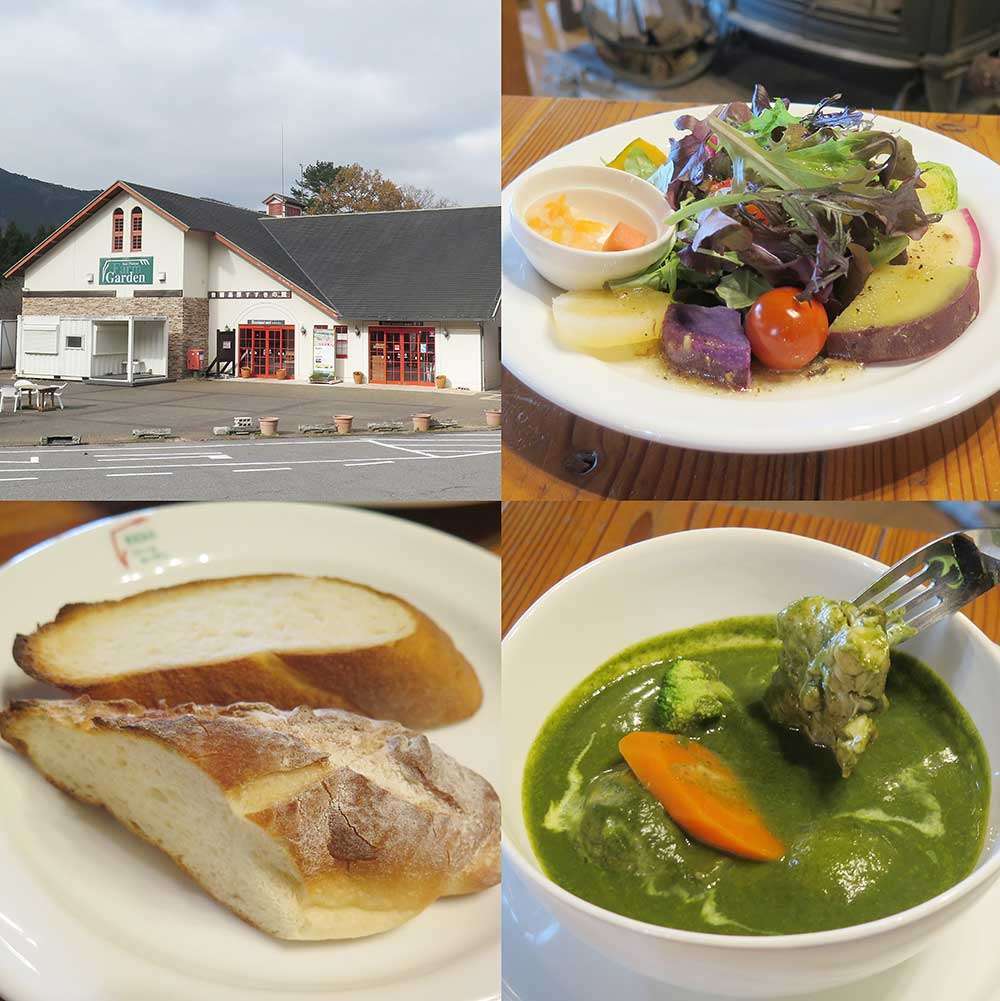 After about 1.5km uphill, we arrived at Farm Garden*.
We had lunch at the restaurant. A salad of scrumptious local vegetables. A rich soup of spinach and broccoli. Rice flour bread made from rice grown in Soni. Everything was incredible!
My son ordered Yamato Pork Fillet Tonkatsu and Yamato Cola.
※Farm Garden is under construction until March 31st, 2022
The fragrant and deep-flavored cola is made with a variety of herbs: Yamato Toki (Angelica acutiloba) that has deep links to Nara Prefecture, the endangered species Yamato tachibana orange, and the berries of the amur cork tree. The bark of the amur cork tree is also known as the secret elixir of ninja. The bark is available at the restaurant's store, if you would like one.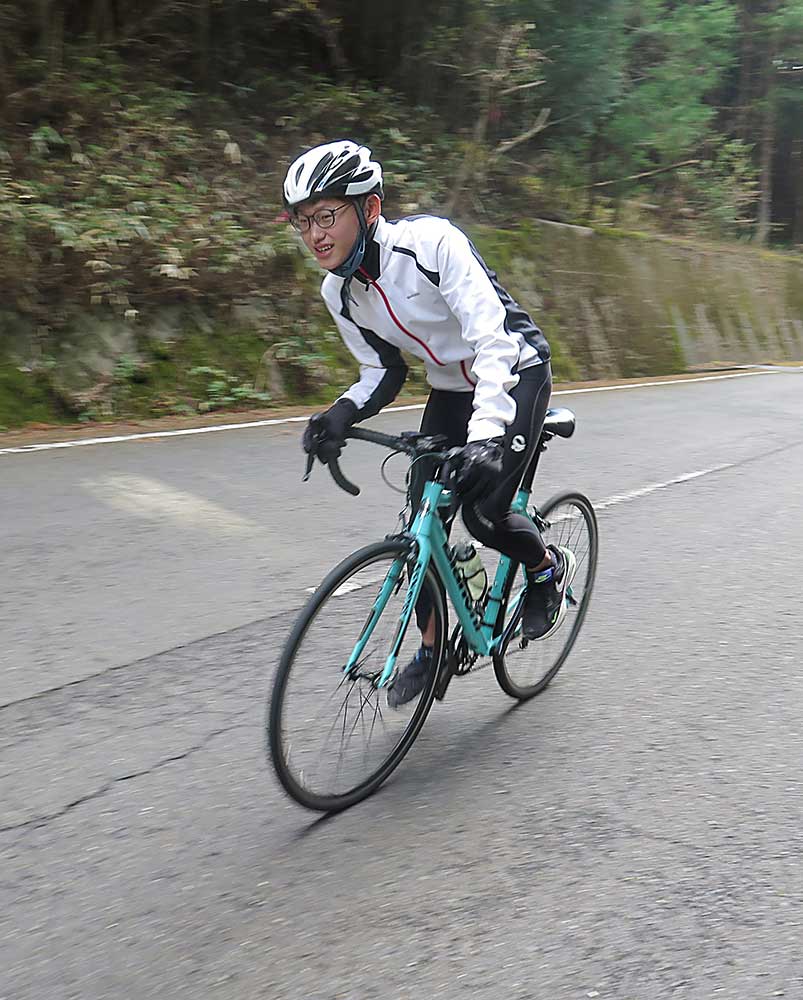 After stuffing our stomachs, we made one more climb up to Soni Highland. My son took over the road bike from here. We rode up 3km on a winding hill. You can count on this boy!
...Just as I thought so, he said he wanted to swap.
We swapped the road bike and electric bike several times between us and rode up the grueling 10% slope to conquer the Soni Climb. It is doable if you shift into lower gears on both bikes and go up slowly!
Finally made it to Soni Highland!
The vast Soni Highland at the foot of Mt. Kuroso is carpeted by green colors in spring and summer, and pampas grass in autumn. It is said that Mt. Kuroso used to be a place of ascetic practices, as it has a towering stone Buddha on a 15m high cliff, and a sacred waterfall on the mountainside.
The Soni Climb over such a mountain was a valuable experience as we got to become one with nature and learn about ourselves. As we made it to the top of the hill, I felt as though my son had matured a notch.
Leaving Soni Highland behind, we went back down the road we had come up and turned left, heading for Mitsue Village.
This Wind, This Touch, This Feeling of the Highlands!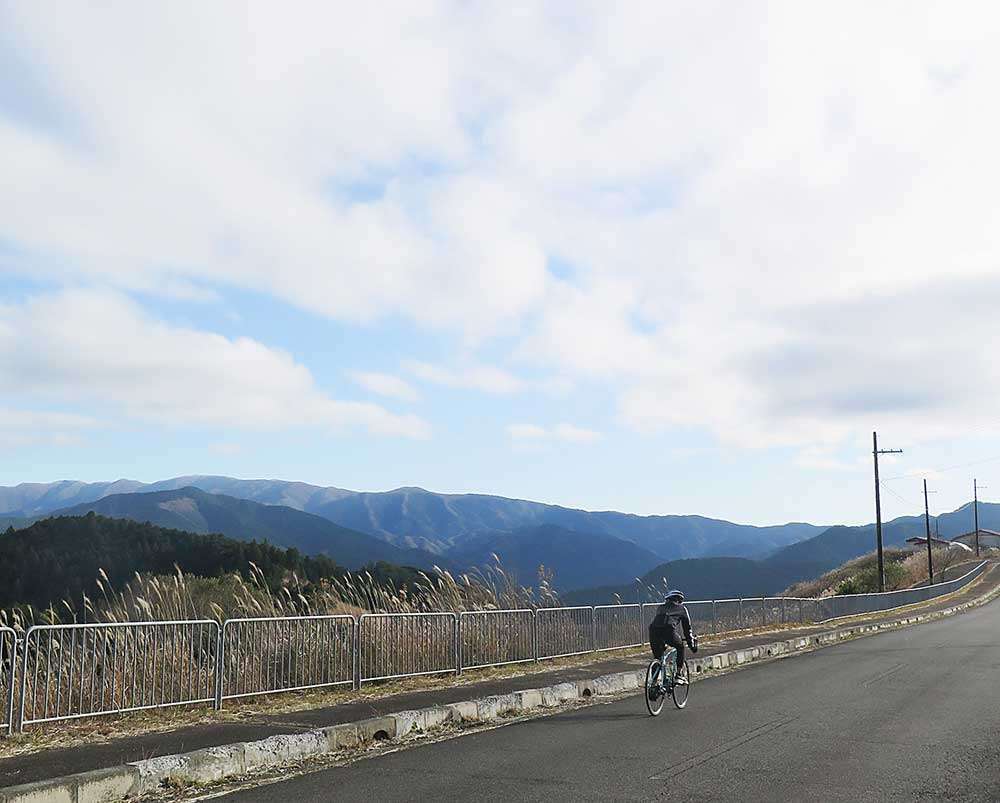 There's nothing more exhilarating than downhill riding with a view of the mountain ridges! As you descend the wide highland road, you will see Mitsue Kogen Ranch [JP] .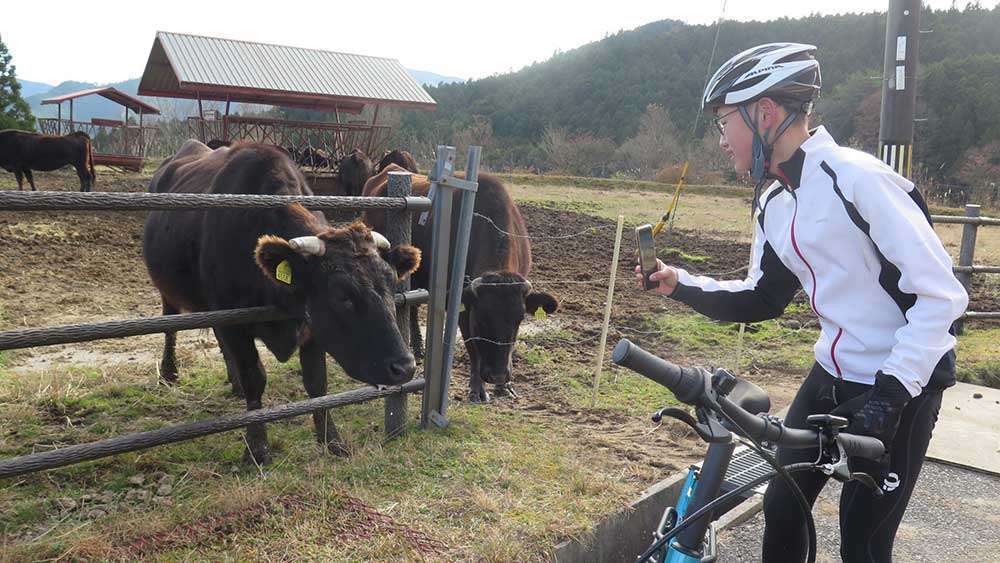 Mitsue Kogen Ranch felt very laidback as the cattle grazed on its vast pasture.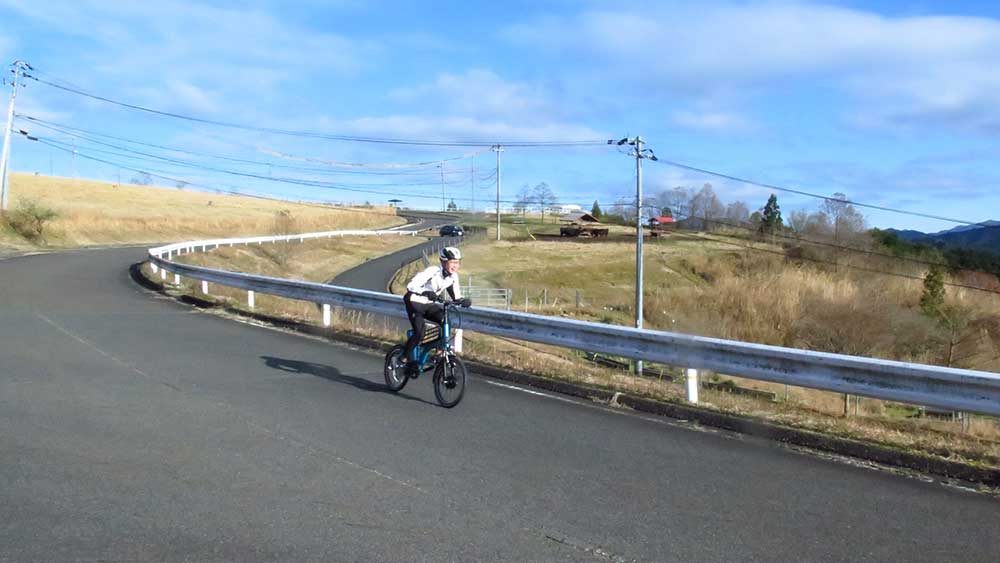 We descended through the wind to Route 369 and headed for Matsusaka.
The Electric Bike's Battery Reaches Its Limit…
Going up and down on Route 369.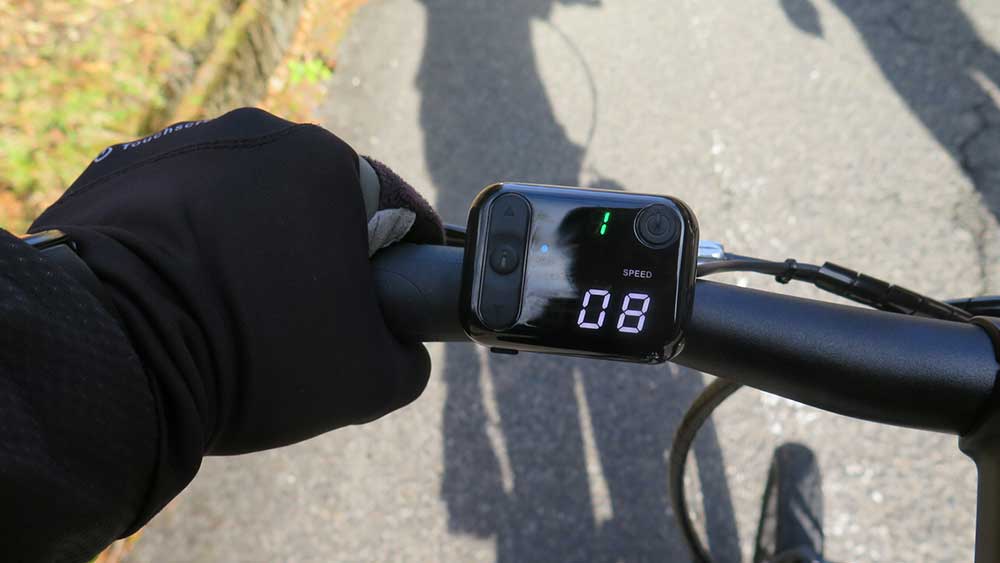 "Could the battery be almost dead?" asked my son when he saw the battery indicator displaying "1."
Going up the hill on an electric bike with a dead battery is quite a hassle. You panic, you lose in this kind of situation.
We decided to only start the battery on the slopes and ride the flat roads on our own from here.... If you are going to rent an electric bike, it might be better to keep it to a return trip between Lake Shorenji and Soni Highland.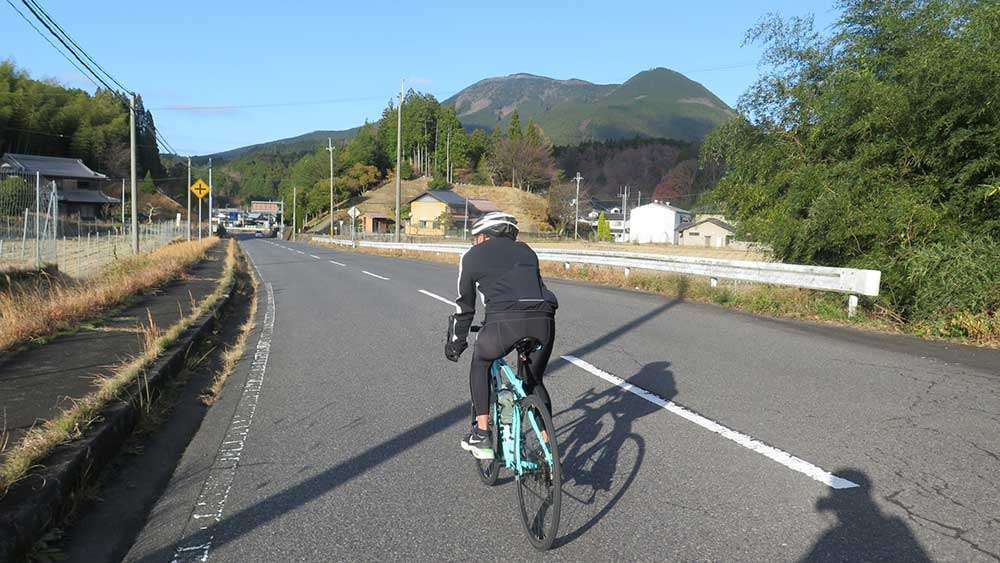 The big mountain coming into view ahead after riding for some time is Mt. Obora.
Some 500 mountain cherry trees lining the road leading up to the gate of Shimpuku-in Temple at the foot of the mountain are called "Mitake no Sakura ", and have been selected as one of the 100 best sites for cherry blossoms.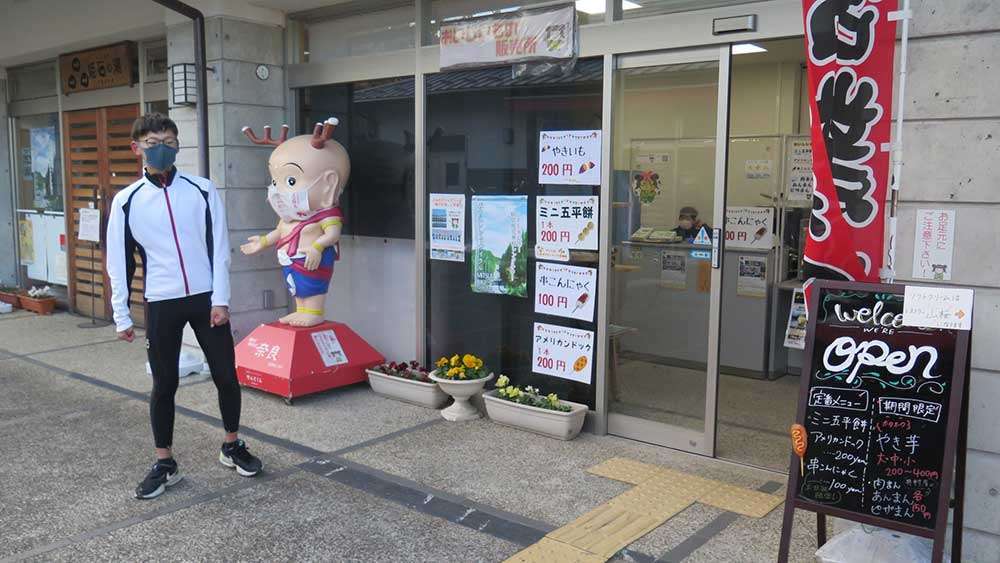 We stopped at the Roadside Station Ise Hon-kaido Mitsue.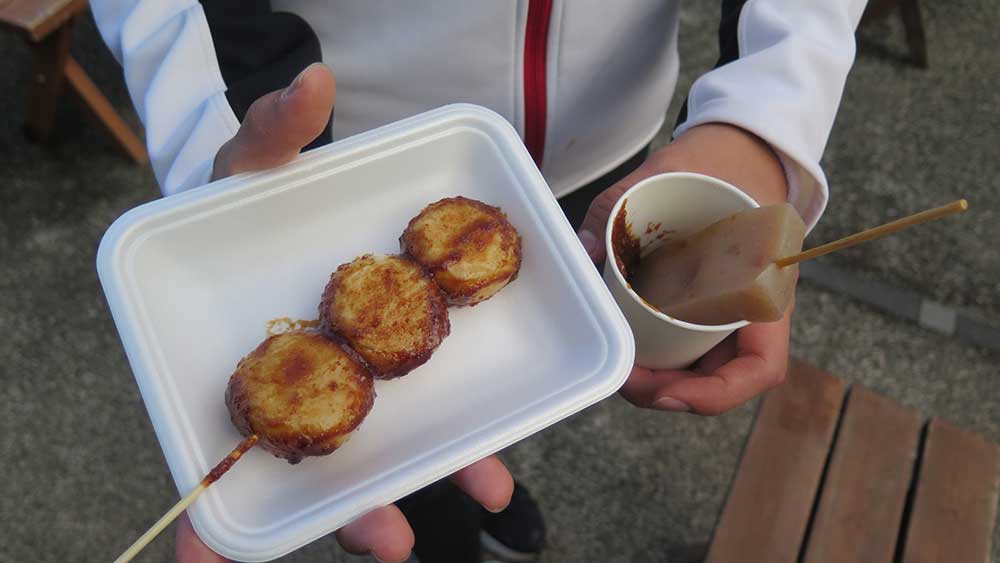 Here there is a hot spring, a farmer's store that sells vegetables freshly picked every morning and some processed goods, as well as a tourist information center. On this day, we had gohei mochi and konnyaku yam block.
Father-son Bonding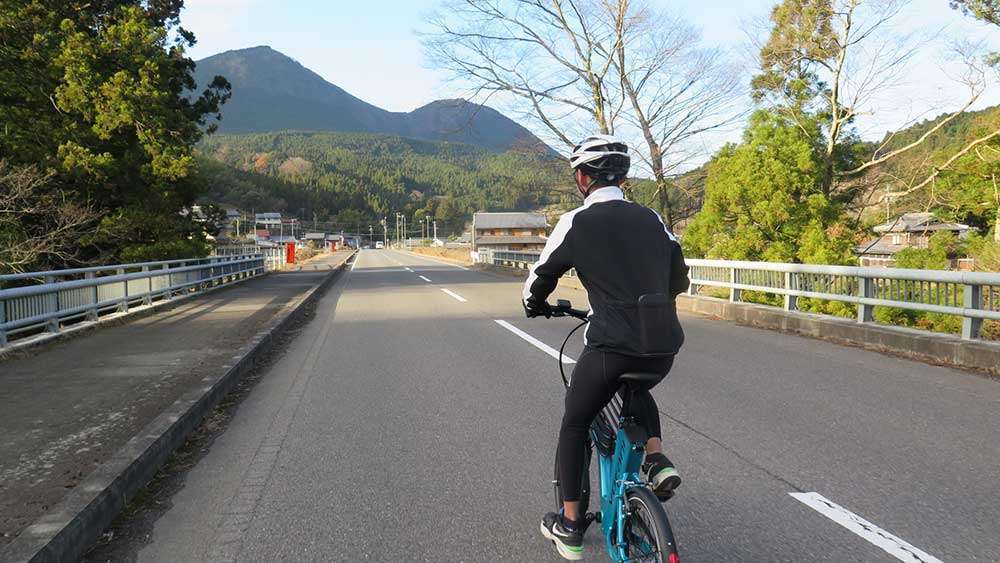 We headed north on Route 368, swapping the electric bike and road bike between us every now and then. Mt. Kuroso came into view on the left ahead of us.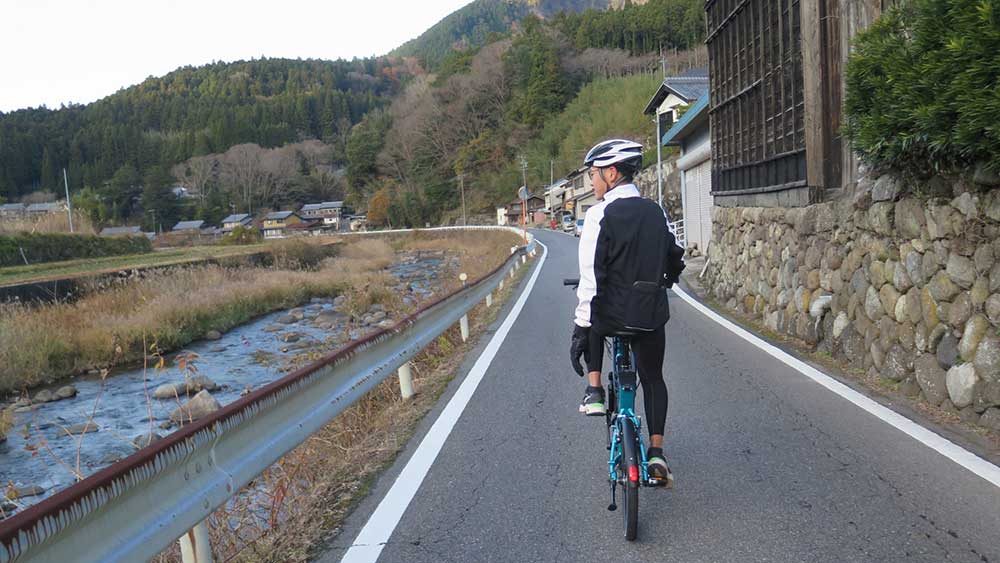 We continued along the Nabari River. It's a narrow road that really doesn't look like a national highway.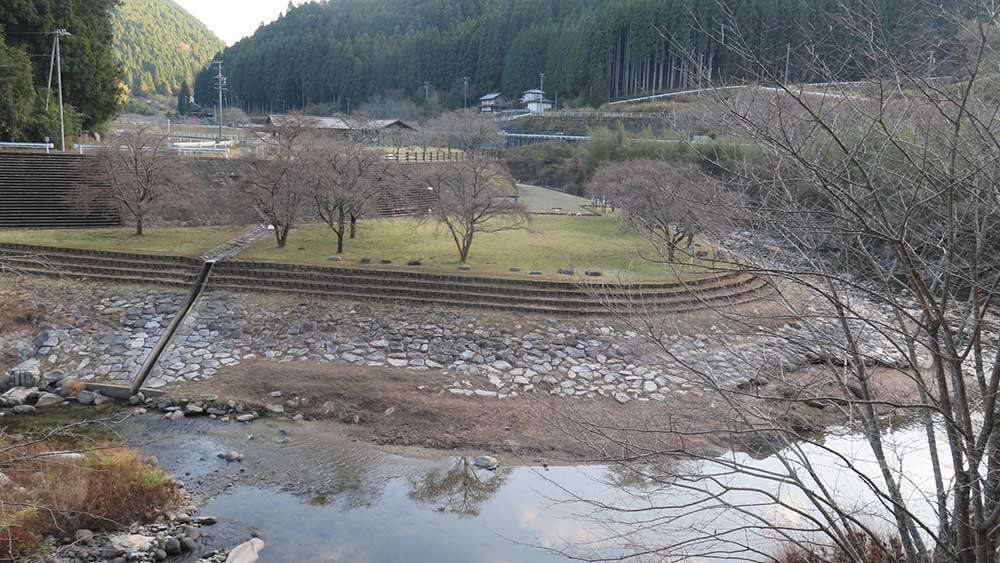 Nagase Park is located upstream from Lake Hinachi. There is a barbecue area, and children come to swim here in the summer.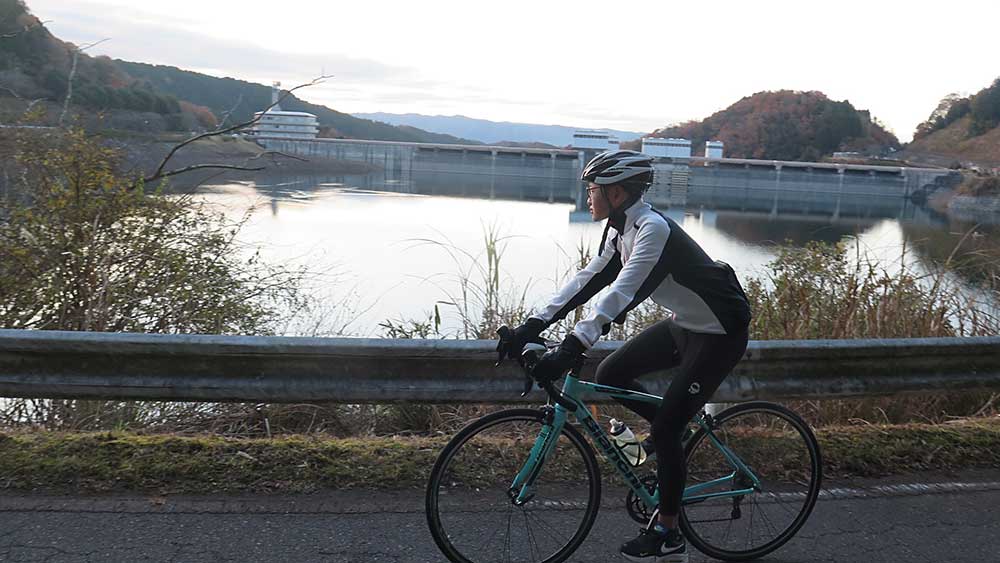 We turned left on the national highway to the road along the reservoir. The road on the west side of Hinachi Dam is almost traffic-free, so you can enjoy a leisurely ride. The road merged with Route 368 again, where we turned left at the traffic light before the tunnel.
In early summer, fireflies are seen in the park downstream from the dam, a popular sight among the residents.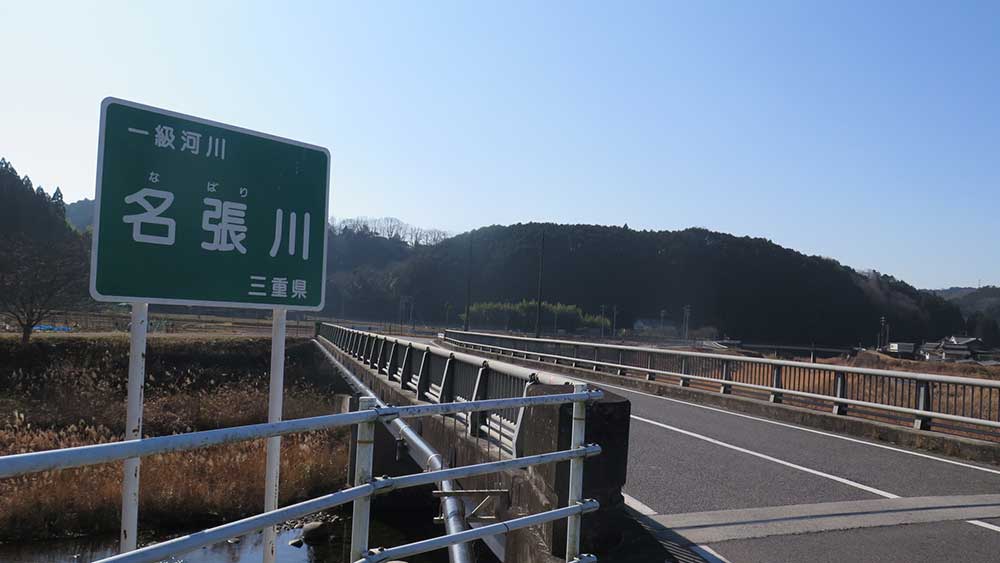 We turned left at the first traffic light and continued along the Nabari River.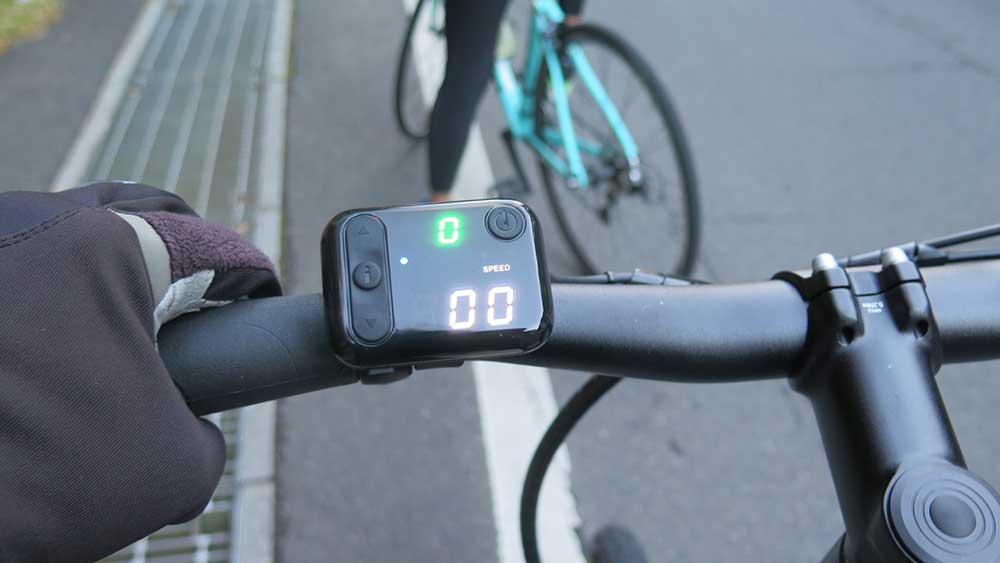 We went up the hill leading to Lake Shorenji. This was where we turned on the battery of our electric bike. But the battery soon went down to zero as it took its last breath...
Our goal, RPM, was just around the corner as we rode up to the road at the top of the dam!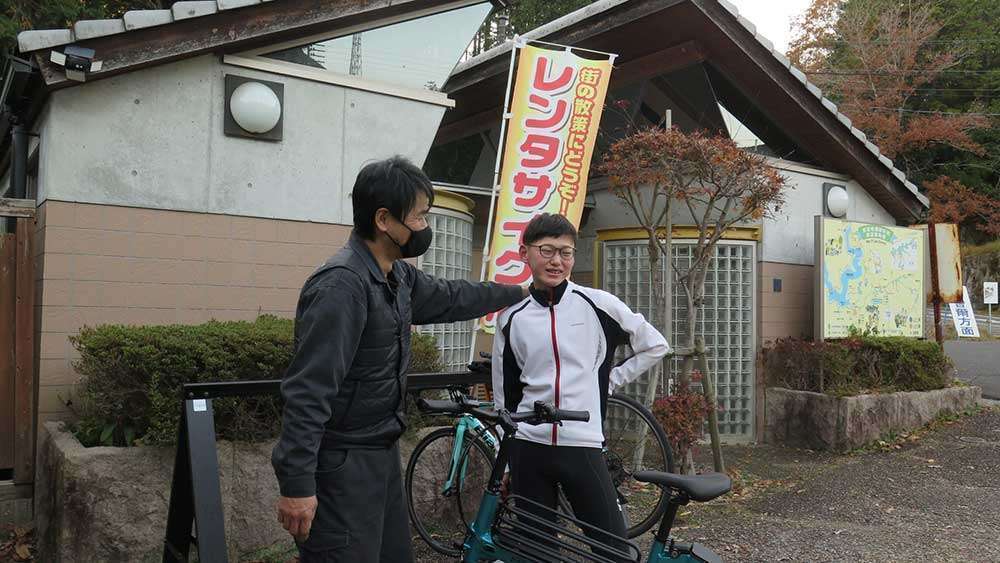 My son received a pat on the back from the store manager after arriving safely.
"You did well!"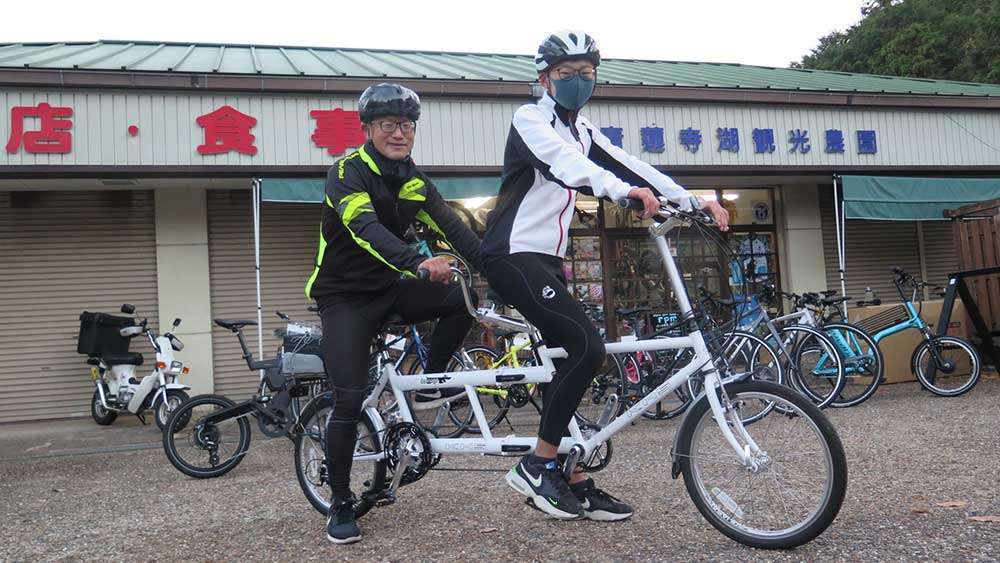 I am sure that we became closer as father and son, as we managed to complete the Soni Climb together despite the many challenges we faced.
Other routes

Kaochidani—Soni Highland—Mitsue