Remember to let Nabari into your heart (and under your skin)
Then you can start to make it
Better better better better better better, oh
Na na nana na naaa, nana na naaaa
Nabari!
Big cities like Osaka and Nagoya hold endless fascination: rush, pose, take a photo, move on. How about taking a detour to rural enclaves where you can breathe deeply, connect with nature and enjoy Japan at a leisurely pace.
I recommend East Nara & Nabari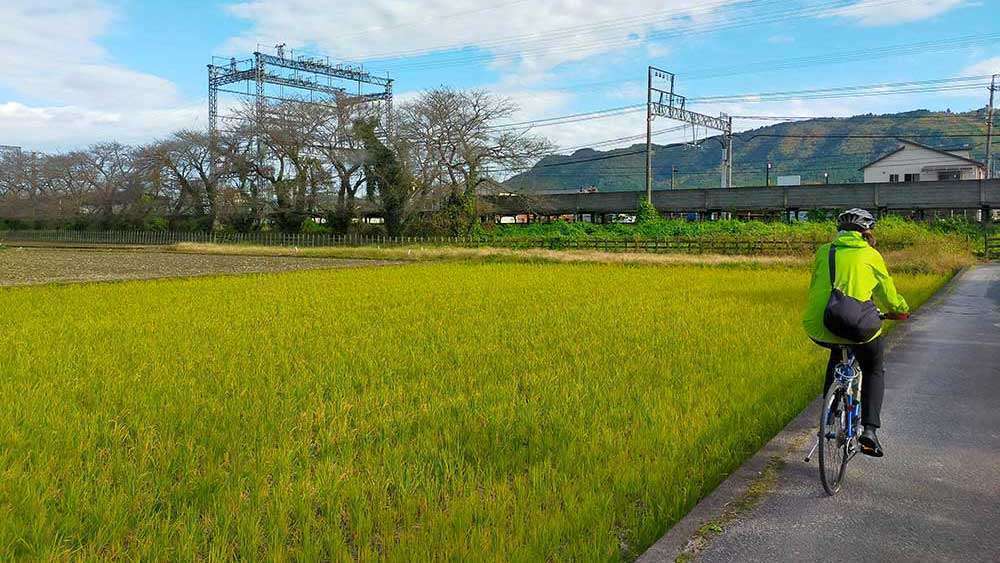 I tried six guided cycling tours in the area, each time starting at Nabari Station. Nabari is about 50 kilometers east of Nara City. Nara has a more relaxing vibe than Kyoto or Nagoya, thanks to the deer wandering around. Put that vibe on steroids, and you get East Nara & Nabari area. Nabari Station is 120 minutes at most from Nagoya, and even faster to access from Osaka, Nara, Kyoto, or Ise-Shima. The Kintetsu Limited Express is the way to go.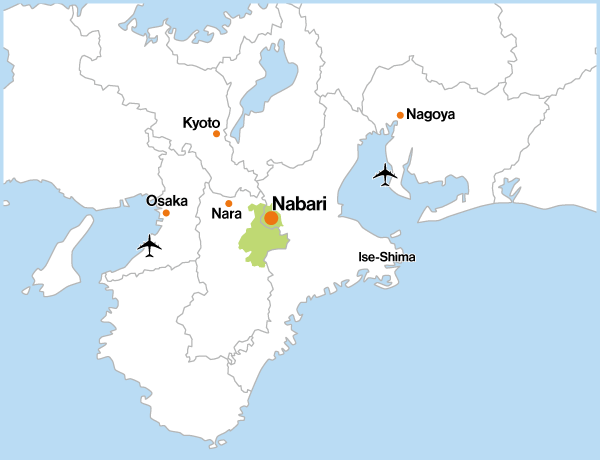 When you drive, it is hard to notice beauty. The same with taking a train or bus. When you are on a bicycle, it is much easier to explore, pause randomly, notice the moss, the fruit and flowers (even in the cooler months) and what's growing in the fields.
Angelica is cultivated in East Nara and Nabari as a herbal remedy, as is Manchurian wild rice (makomodake) which I hear tastes like bamboo, and can be served raw or cooked. I have been in Japan almost twenty years and I just learned about these crops from my East Nara Nabari Tourism guide, while cycling past a recently harvested field. Aim for April for the cherry blossoms, May for azaleas, October for the fair weather, or November for the fall colors.
The folks at East Nara Nabari Tourism can arrange a self-guided or guided day of cycling for you. The routes in this area are mostly along riversides or around dams. I am a middle-aged housewife, of average fitness. There were limited sections where I got a work-out, and earned the prize that was around the next corner.
Pick up a bicycle and map at Nabari Tourist Information on the west side of Nabari Station. You may rent an electric-assisted bicycle with small tires or a GIANT cross-bike with water bottle and cellphone holders, but no basket. In either case, bring a messenger style bag or backpack to carry rain/wind/sun protection and spare phone batteries. I brought my own water bottle, and easily found refill points along the routes. Sunglasses were useful when I got caught in a whirlwind of pine needles and leaves one day. Pack gloves for the cooler months. In a fix, you can make do with a pair of gardening gloves sold at the convenience store at Nabari Station (I did one time).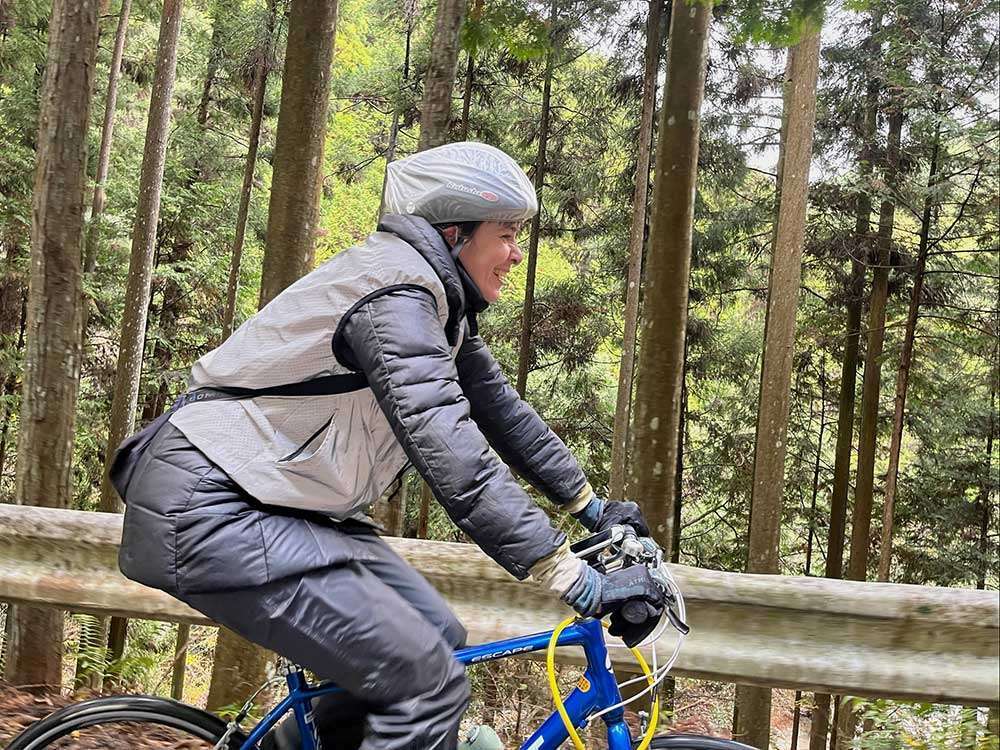 Other short distance routes
Contact us for further information including guided tours